So, you want to cut your hair off? After you make an appointment at the hair salon to get the big chop, the hard part begins — picking exactly what type of short hairstyle you want to get. The go-to for many people is a bob haircut, but there are so many other short haircut options you can go with.
The "shift" haircut is great if you want your hair super short but with some layers. The shag is effortless and extremely on-trend right now. And of course, if you want to completely shed all of your length and start fresh, you can always go with a buzz cut. No matter what short haircut you choose, you're bound to feel 10-times lighter and freer with the new and improved look. It's amazing how transformative a haircut can be, especially when it's drastic.
Still, if you're just in the beginning stages of trying to find your own short haircut that fits your personal style, you're probably asking yourself a myriad of questions like: "What are the best cute short haircuts?" or, "Are short haircuts for thin hair a thing?" This is where we step in to say: don't worry, we've got you. To get inspiration for your next chop, keep reading to see the best haircuts for short hair.
— Additional reporting by Ariel Baker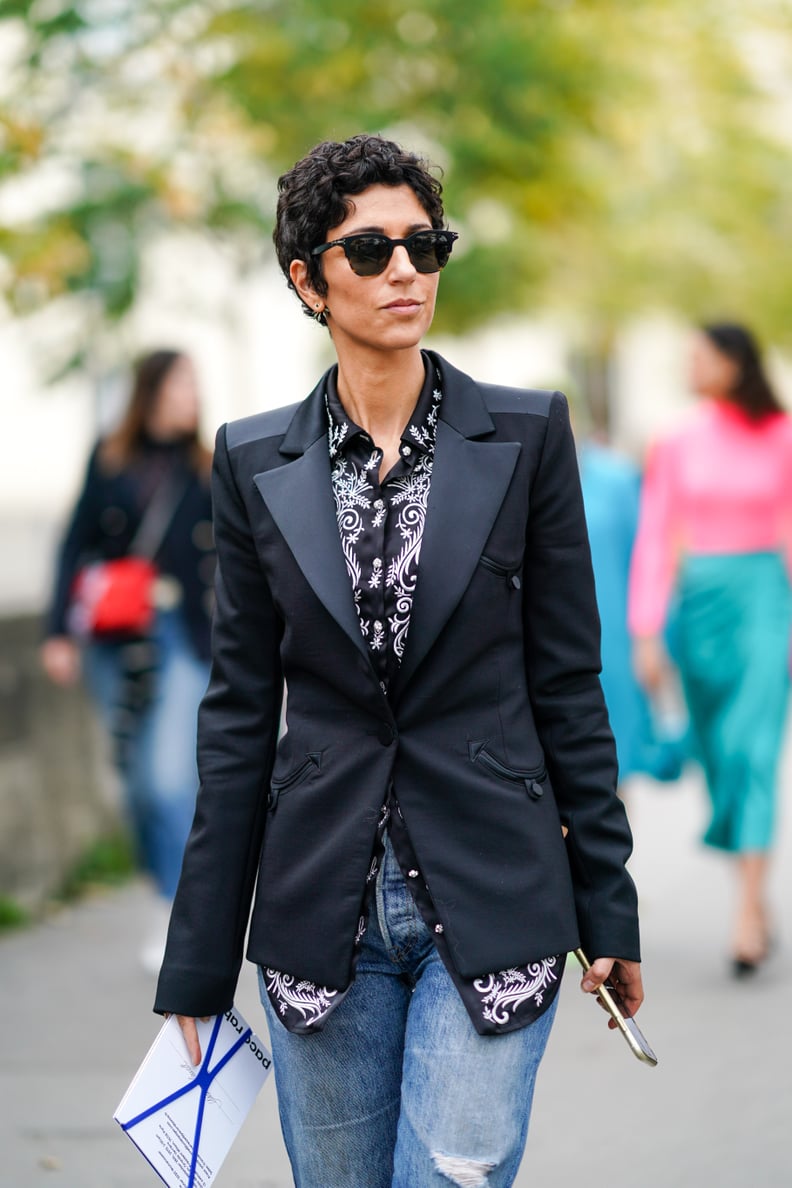 Best Haircuts For Short Hair: Pixie Cut
Short of shaving your head completely, the pixie cut is as easy as it gets in terms of maintenance. "The pixie cut is totally chic and no fuss when it comes to styling," celebrity hairstylist and Unite hair ambassador Graham Nation told POPSUGAR. "While wet, apply a detangling spray, and rough dry into place. Once dry, add a small amount of pomade for a light hold that will last all day."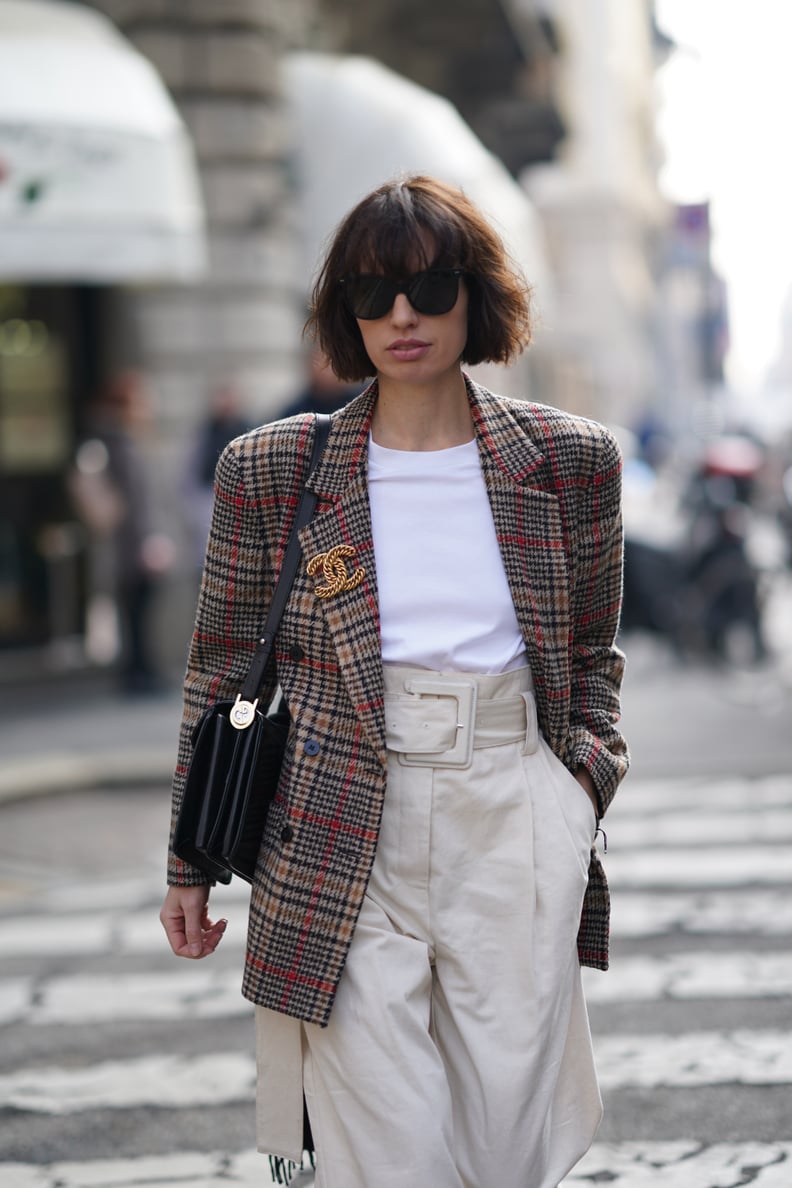 Best Haircuts For Short Hair: Bob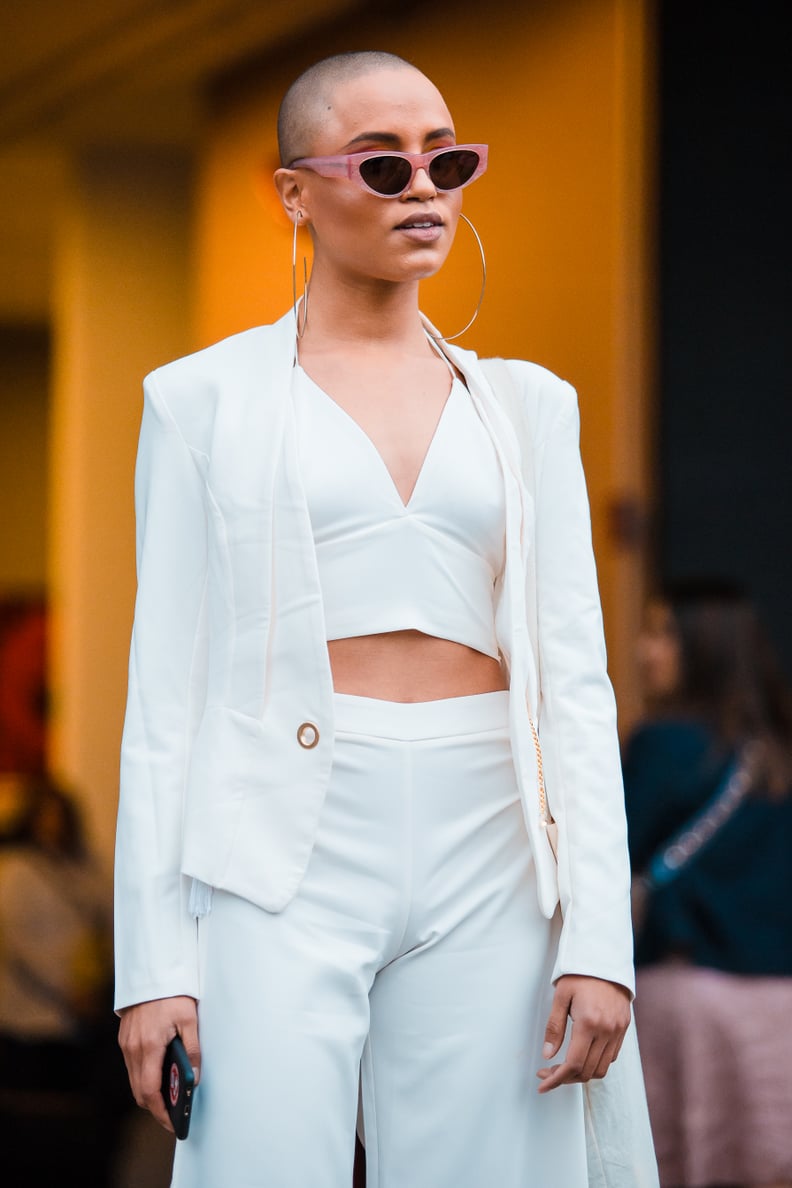 Best Haircuts For Short Hair: Buzz Cut
Larry Sims, celebrity hairstylist and cofounder of Flawless by Gabrielle Union, described the buzz cut as "fly without the commitment of major upkeep." This haircut is as short as it can get and will make you look like a total badass.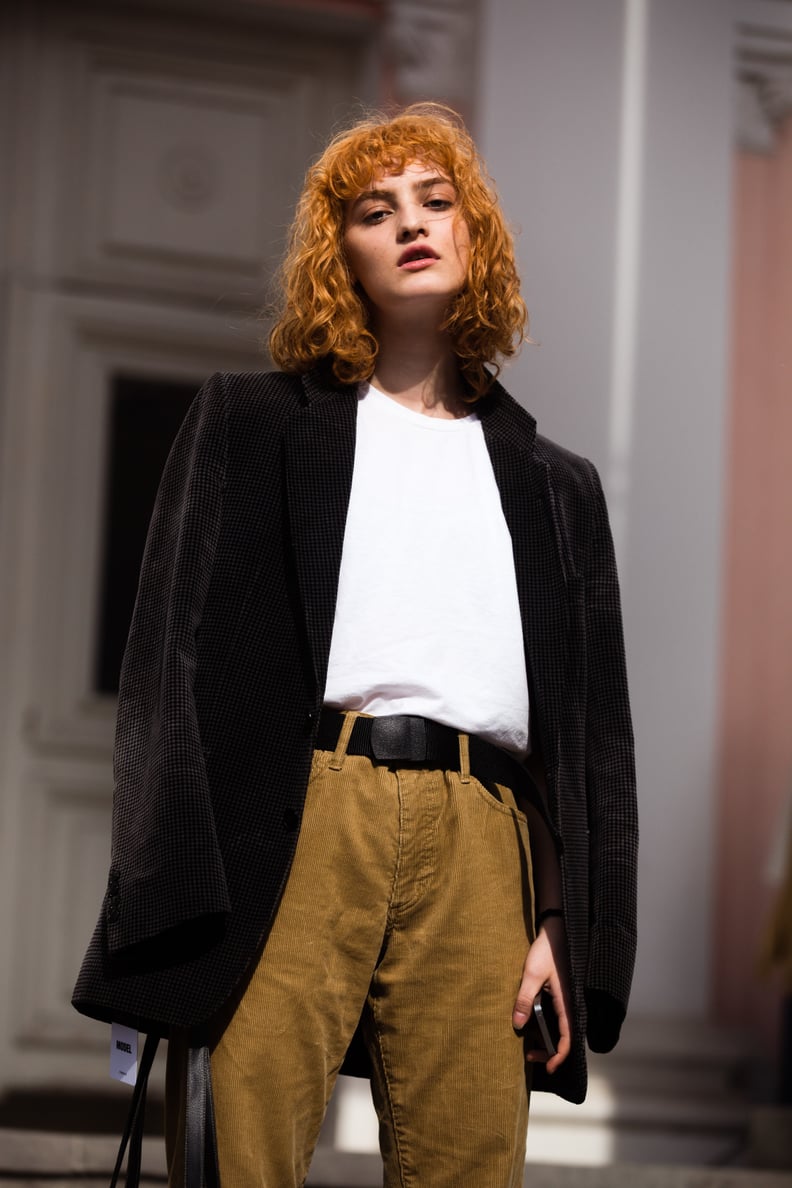 Best Haircuts For Short Hair: the Shag
If you want to go short but not too short, try the shag haircut. "The shag haircut is, in a nutshell, a lob with bangs," said NYC hairstylist Devin Toth. "It's so popular right now because it adds a different, more interesting kind of geometry around the face, and not just at the bottom length of the haircut like the lob does at the collarbone." This perfectly messy hairstyle can be customized by adding or subtracting bangs and layers.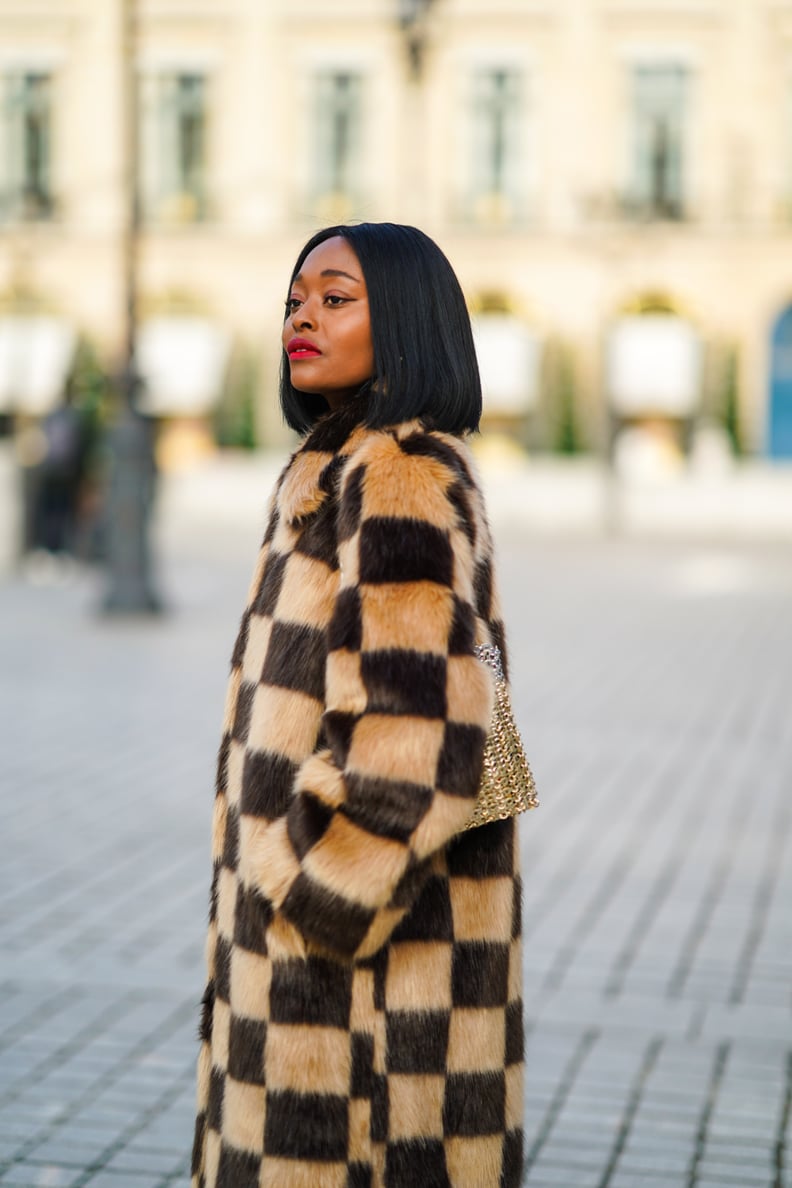 Best Haircuts For Short Hair: the Flob
Funny name aside, the "flob" haircut is everywhere right now. "With the trending 'flob' hairstyle, you're essentially saying goodbye to the side part and switching it for a middle part, with a bob," hairstylist Cory Aaron Scott said. "It's perfect for spring because it's easy to create and maintain on your own and complements your bone structure."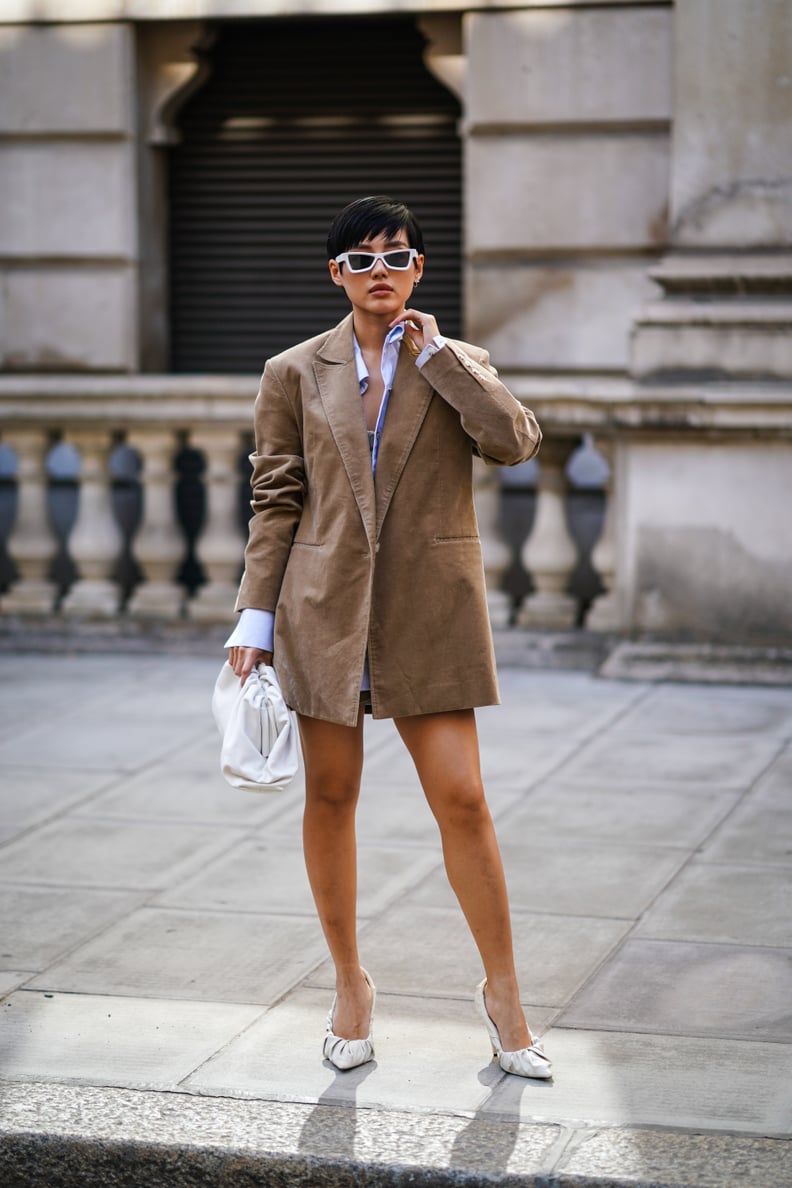 Best Haircuts For Short Hair: the "Shift"
This haircut is similar to a pixie cut, but it has choppy layers of varying lengths on the top of the head. "The 'shift' [has] versatile styling options — from something edgy and raw to extremely polished and sophisticated," Adam Federico, R+Co's director of content, said. "The haircut can be finished to suit the individual's personality and meet them for who they are within that day."
Depending on how long you make the layers, it can look very edgy or very polished.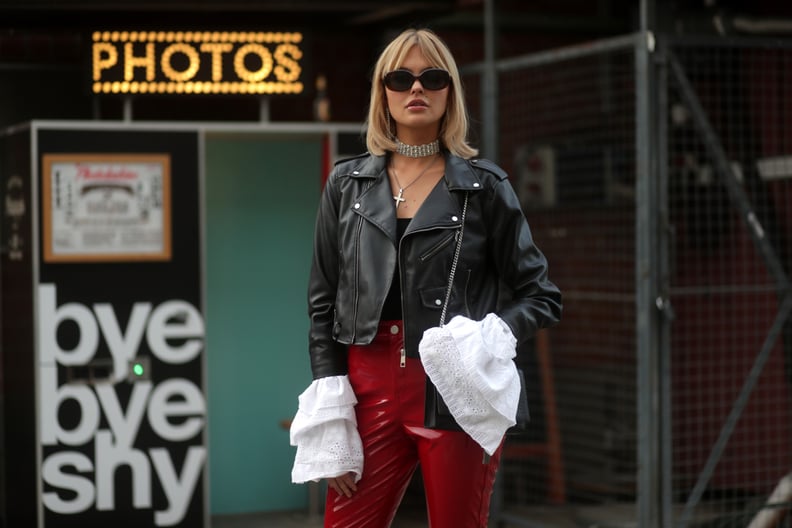 Best Haircuts For Short Hair: Curtain Bangs
Curtain bangs may only refer to the front pieces of your hair, but you can add this trendy cut onto any short hairstyle, like a bob, lob, or shag to make it unique. "A more modern twist would be to make the bangs a little shorter and textured in the center, so they can also be worn as a full textured fringe on days you want to change it up," said Michael Bowman, a stylist at NYC's Rob Peetoom salon. "This will also make it easier to grow out when the next trend hits."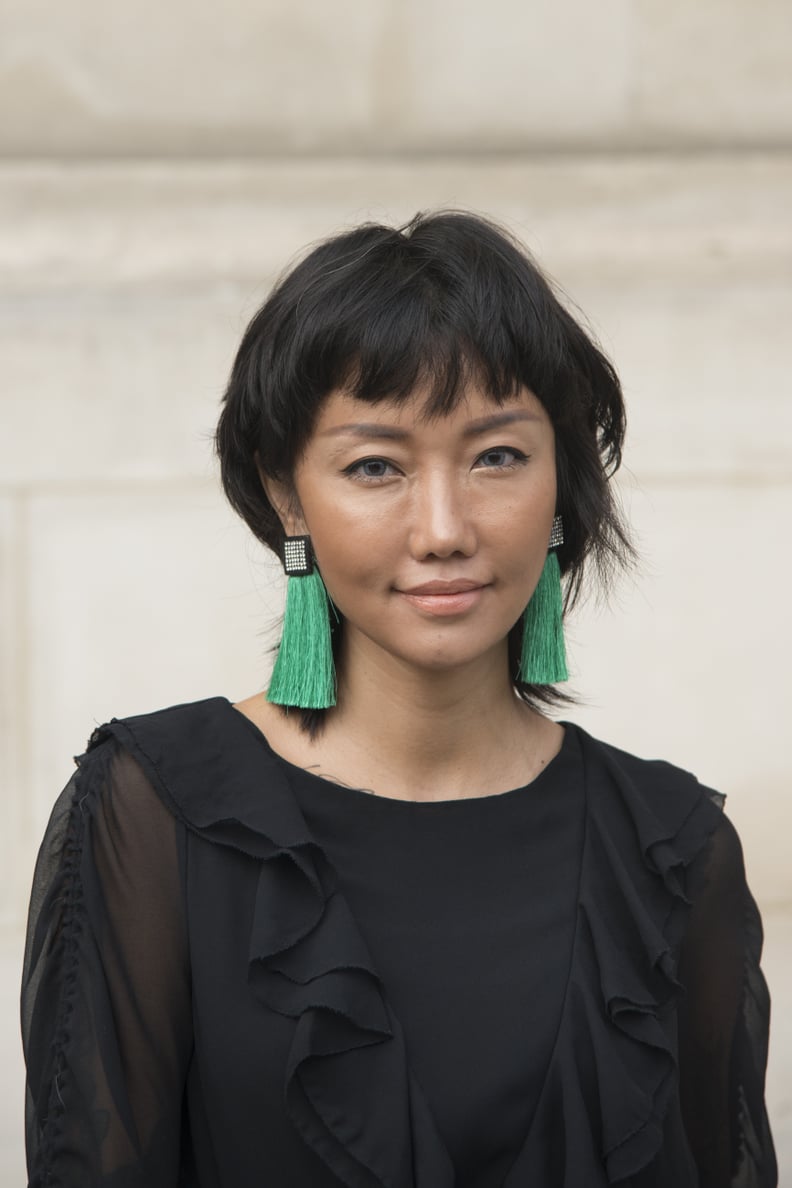 Best Haircuts For Short Hair: the Mullet
The mullet, or the "chillet" as we like to call this updated version, is popular among celebrities. "It's a more modified and more fashion-forward version of the mullet," said celebrity hairstylist and cofounder of Nine Zero One salon Riawna Capri. "The definition of a mullet is short at the front and sides and long in the back."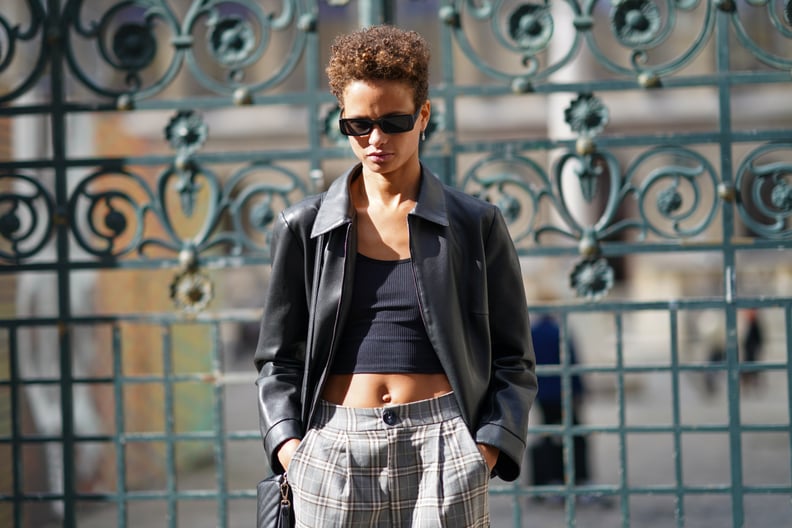 Best Haircuts For Short Hair: the "Disconnected" Cut
The "disconnected" haircut is similar to the "shift" haircut, but with more variation in the length of the hair. "Disconnected short haircuts are when the underneaths are cut out and the tops are much longer," said Edward Tricomi of Warren Tricomi Salons. Oftentimes, people shave the underneath of their hair and leave the top long.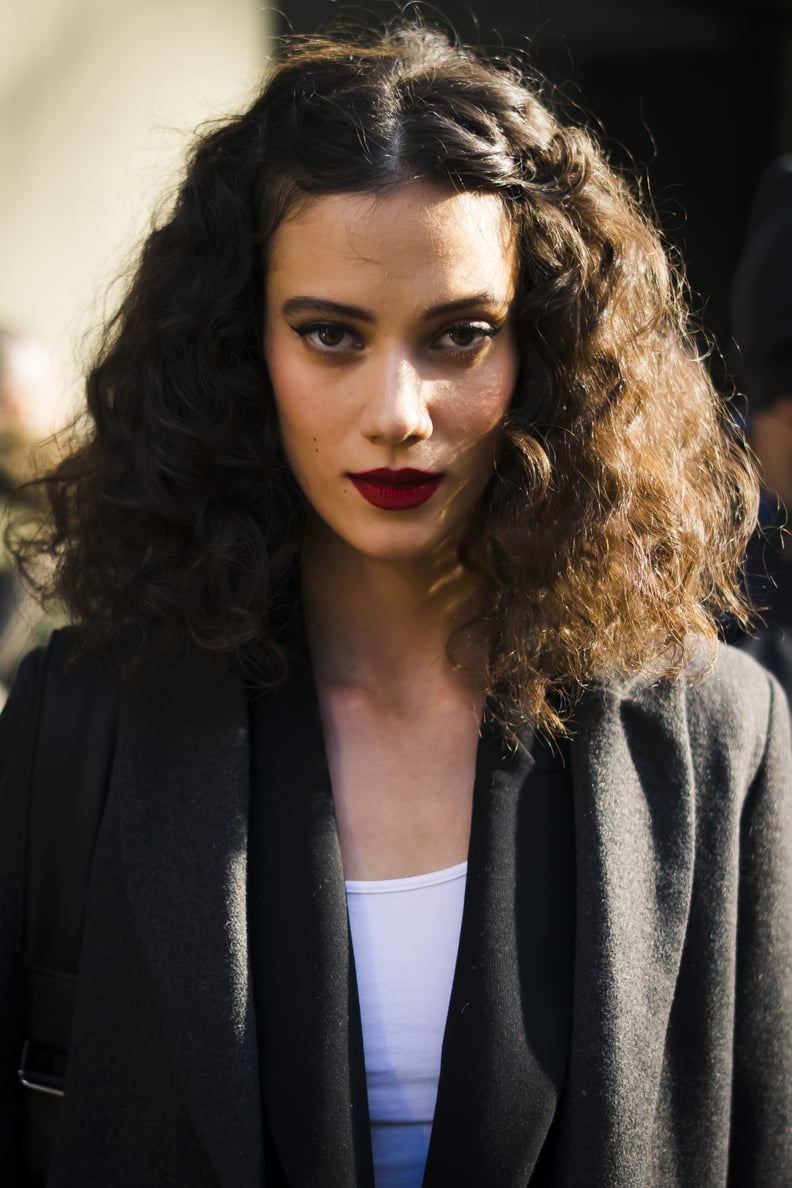 Best Haircuts For Short Hair: the Clavicut
Don't let the name scare you: this haircut is extremely wearable. "The clavicut is a collarbone-grazing style that [looks good on] all hair types and face shapes," said Tricomi. "This style features back strands resting on the nape of your neck with the face-framing strands dipping an extra inch or two until they kiss your collarbone — an edgy yet sophisticated hairstyle, all at the same time." It's a great in-between short haircut.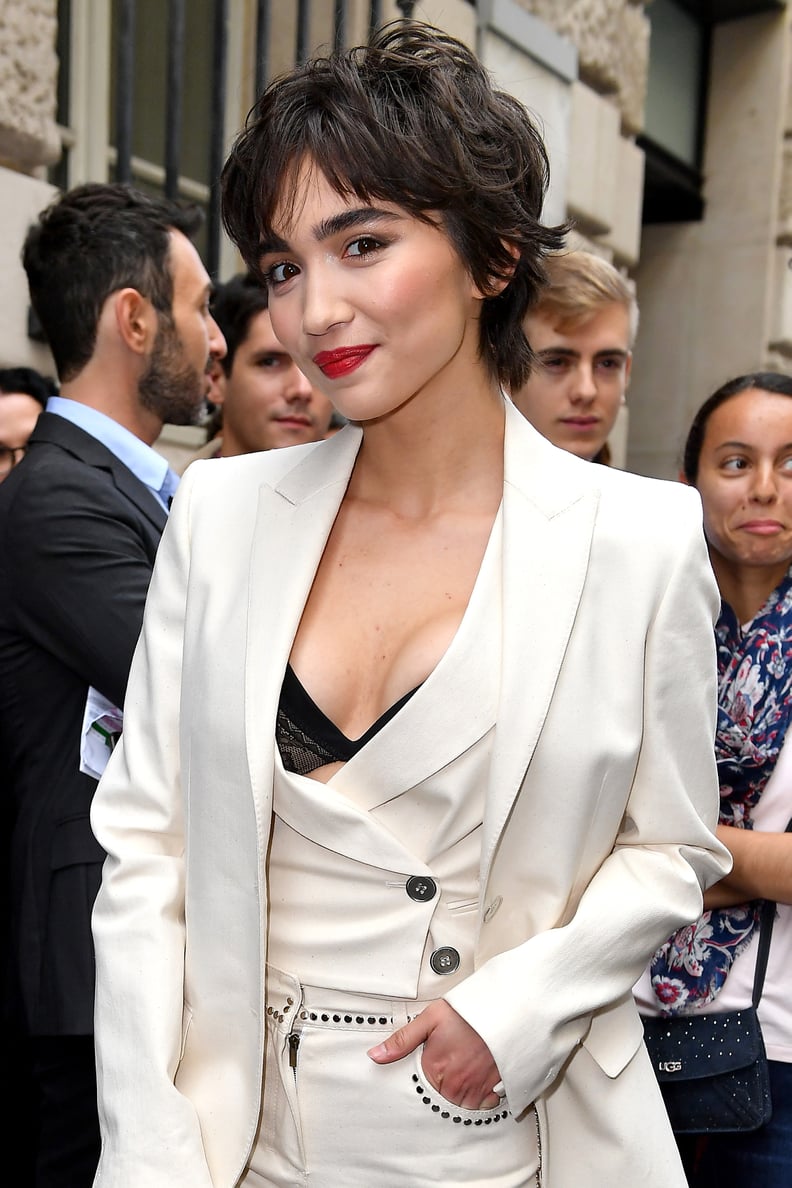 Best Haircuts For Short Hair: the "Bixie"
A "bixie" is a combination of a bob and pixie and creates the perfect style for someone who wants to go short but not too short. "[This style] offers that sweet spot for clients who want to cut their hair off but aren't ready for the maintenance and commitment of really short hair," April Peele, hairstylist at Salon SCK, previously told POPSUGAR.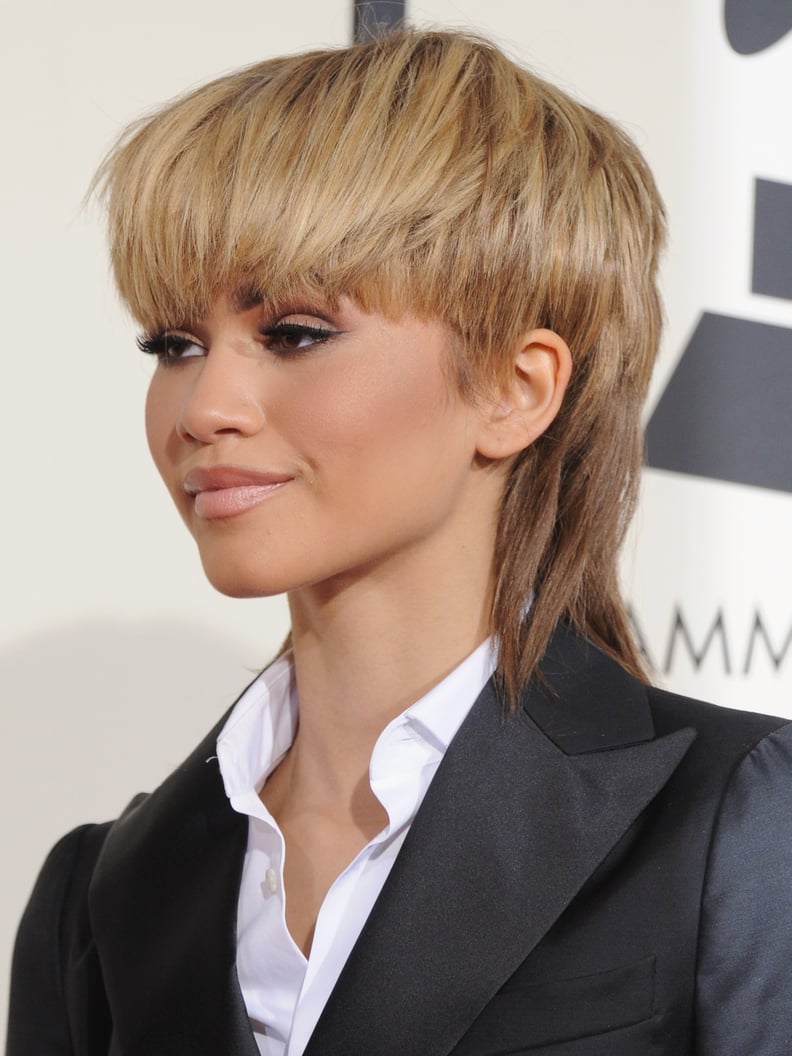 Best Haircuts For Short Hair: The "Mixie"
Like the previous style, a "mixie" combines a mullet and a pixie for a look that feels super edgy. If you're looking for a short haircut that also feels a bit nostalgic, this style feels like a direct nod to the '70s.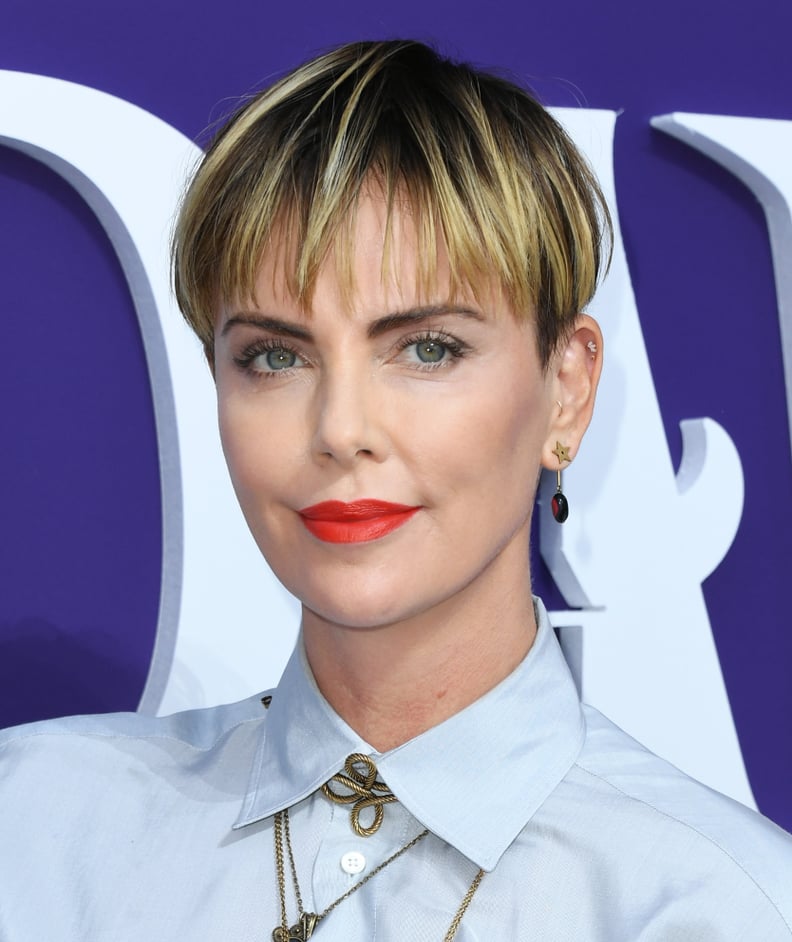 Best Haircuts For Short Hair: the Bowl Cut
You haven't considered all of your short-haircut options until you've thought about a bowl cut. "The bowl cut is the purest extension of a bang," Toth previously told POPSUGAR. "It's easy, it's fun, it's bold, and it's also celebrity driven."