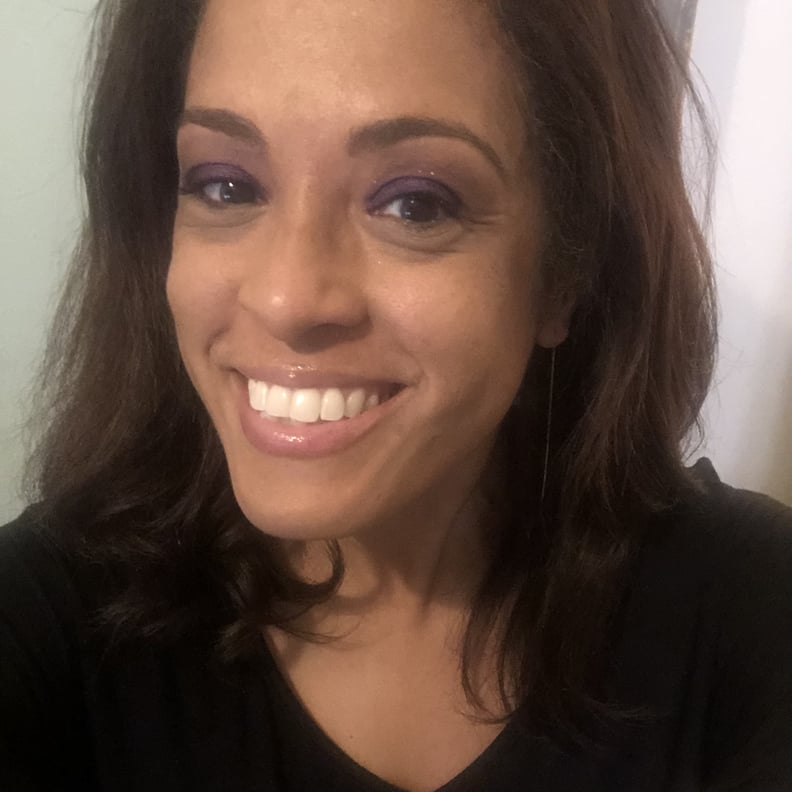 POPSUGAR Photography | Morgan Ashley Parker
POPSUGAR Photography | Morgan Ashley Parker
Every editorial product is independently selected by our editors. If you buy something through our links, we may earn commission.
While I've rarely met an eyeshadow I didn't want to cozy up to, I've faced a fair share of fallout afterward . . . on my actual face. Not only do many glittery liquid options dry slowly and leave a pixie-dust trail on my cheeks, but packing on powders with a wet brush and primer also takes forever — and I'm much too impatient for that.
Still, much like a love for baths and self-care time, I'm not shying away from my shimmer obsession anytime soon, so I was delighted to discover the new Dominique Cosmetics liquid eyeshadows solve my top two concerns. This very vibrant, paint-like formula dries quickly with no tell-tale trace of color where it doesn't belong, and I was able to drench my lids for a smoky eye in less than one minute's time.
I never thought I'd be someone who'd fall for a deep purple hue, but like the rest of this year, nothing should be a surprise anymore. Ahead, see how this shimmering purple looks on my lids both in artificial and natural lighting and decide which shade pops out at you, too.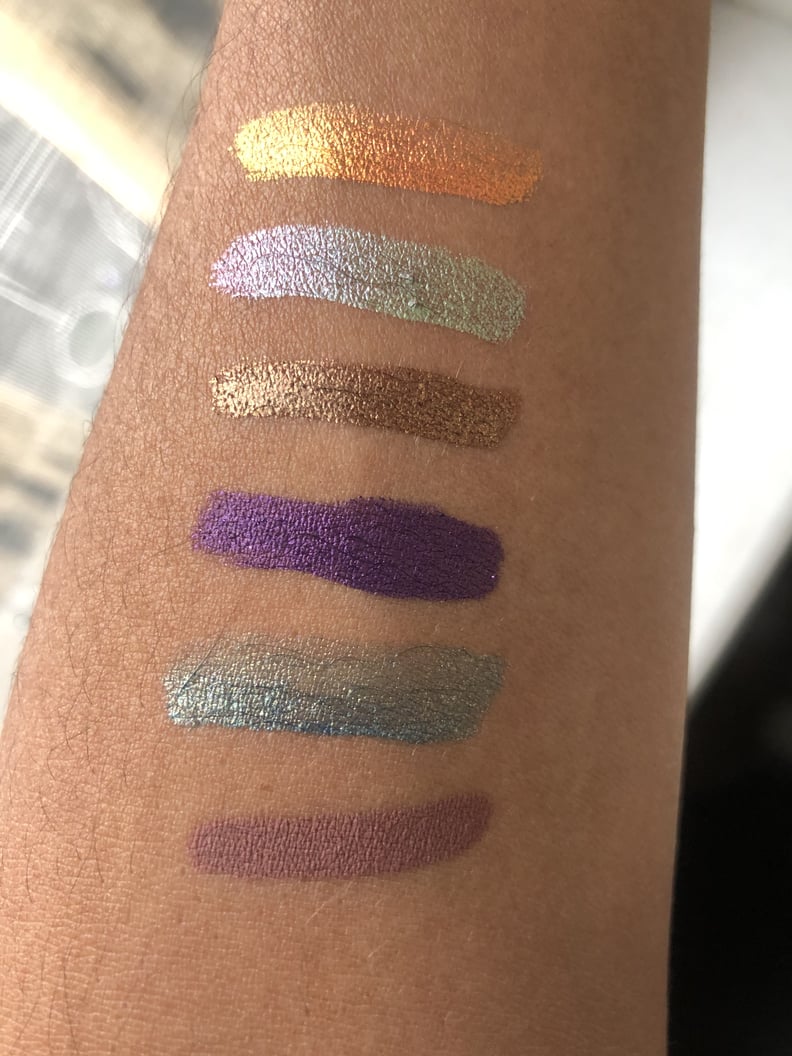 Dominique Cosmetics Beautiful Mess Liquid Eyeshadow Color Swatches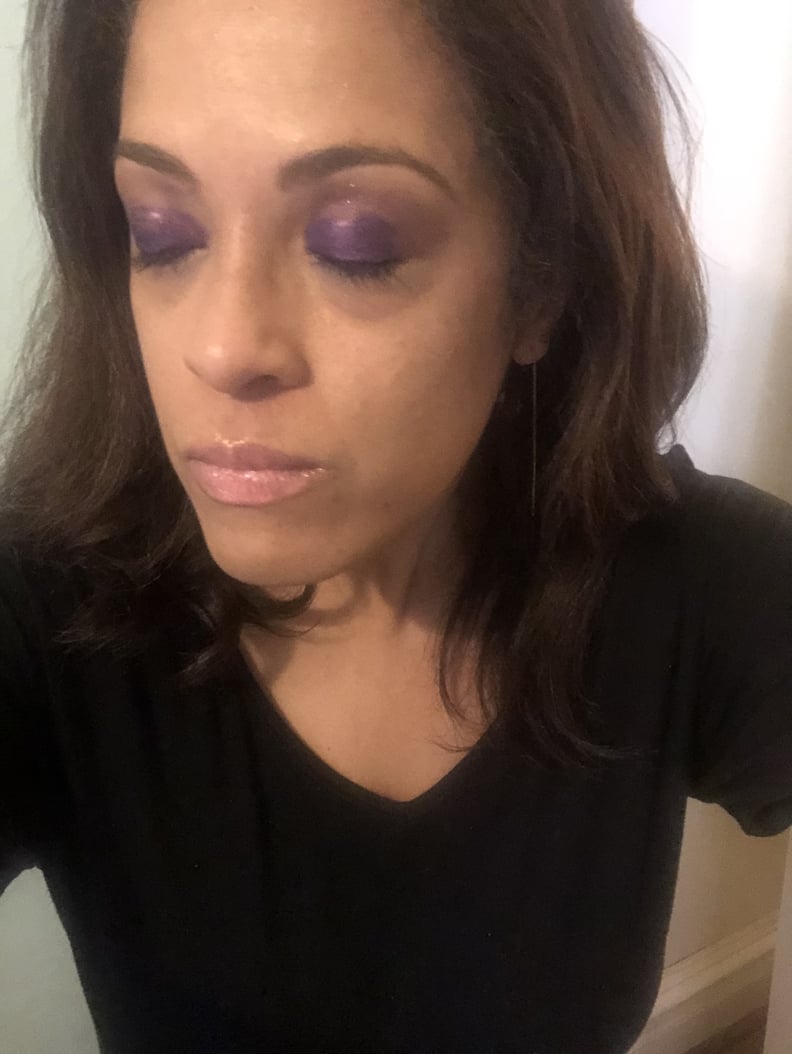 After Applying the Dominique Cosmetics Beautiful Mess Liquid Eyeshadow
I usually shy away from purple eyeshadow, opting for warmer earth tones instead, but the vibrancy of this shade made it the one I was most excited to try. I swept it on with its applicator, then used my finger to smudge the paint outward and upward toward my brows. I then went back over my lids a second time to leave some extra color there.
This Dominique Cosmetics formula is very forgiving. It stayed wet long enough for me to smudge both eyes but didn't take as long to dry as other liquid eyeshadows in my collection. It was also easy to dab away extra product before it dried without leaving tell-tale shimmer, though I may opt to swap in a brush for more precision in the future.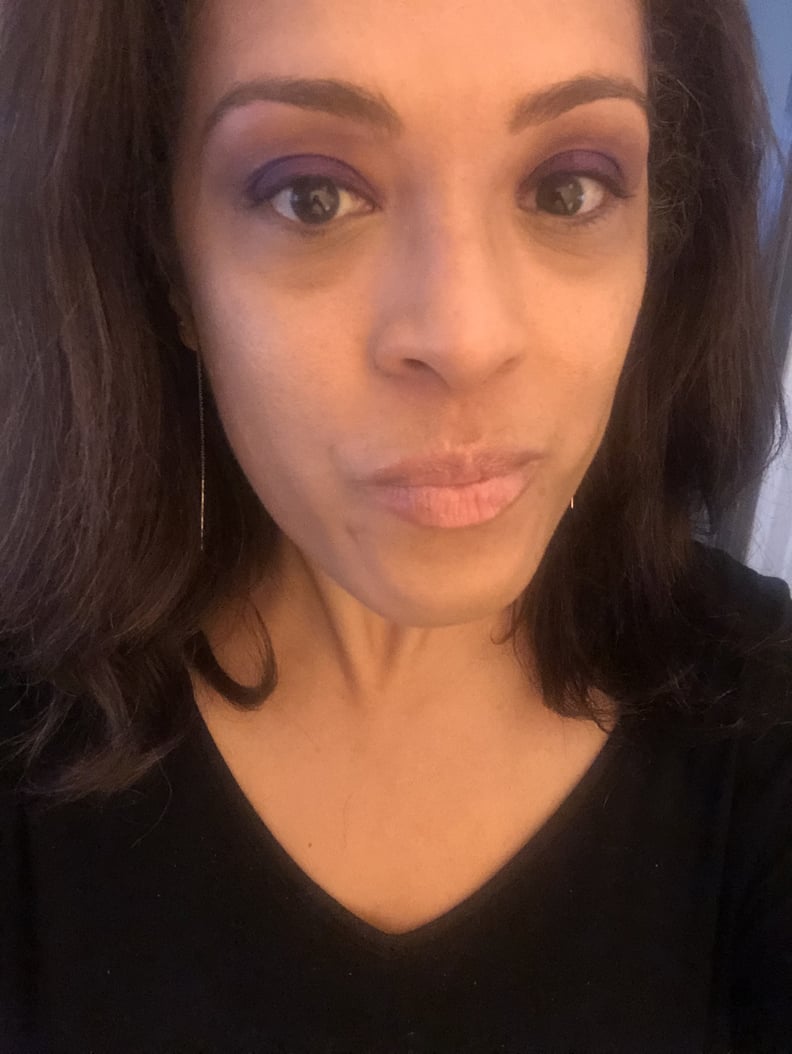 How Dominique Cosmetics' Liquid Shadow Looks in Artificial Indoor Light
It may look like this photo was snapped hours later after the "Vibey Vixen" color faded, but the purple actually looked much less bold without light shining directly on it. There's an overhead light on here, and while it's (obviously) clear I have eyeshadow on, the shade is much more subtle.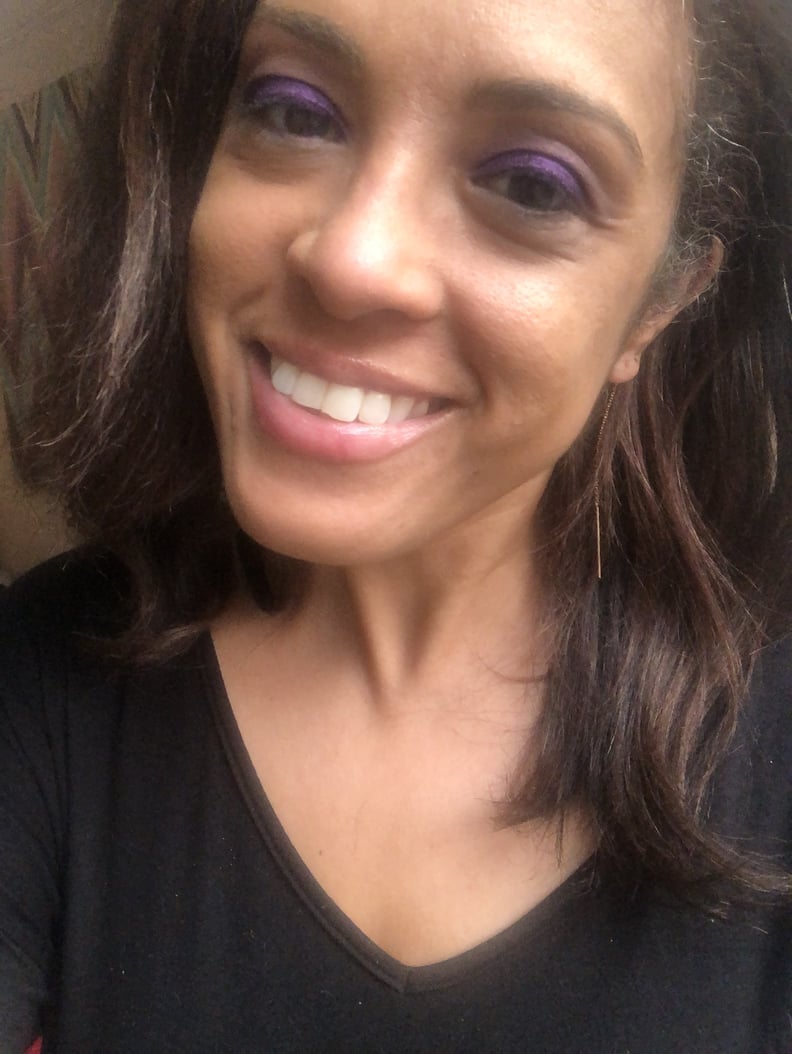 How Dominique Cosmetics' Liquid Shadow Looks in Sunlight
When I snapped this picture next to my sunny window, the purple was much more noticeable even though the photo was taken just moments after the first. I'm also impressed by how vibrant this color was with just two swipes (especially compared to packing on powder shadow for the same pigmented effect) — and while I may not be this bold every day, I'll definitely reach for this tube when I want to make a statement.
Now, see all six colors close up for yourself ahead.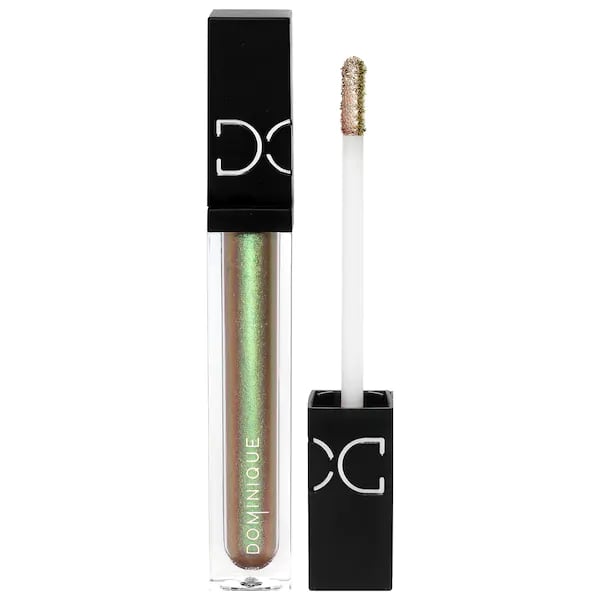 Dominique Cosmetics Beautiful Mess Liquid Eyeshadow — Electric Soul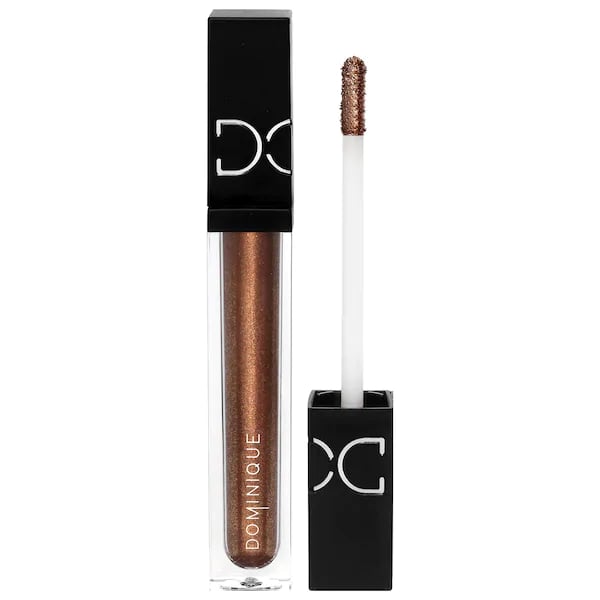 Dominique Cosmetics Beautiful Mess Liquid Eyeshadow — Day Dreamer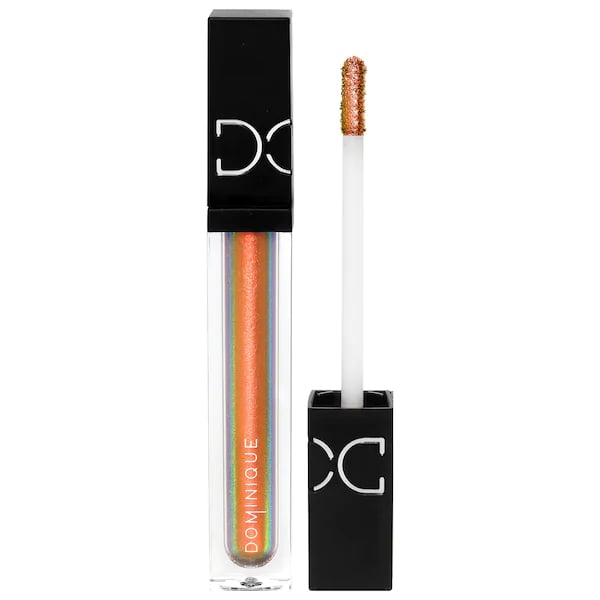 Dominique Cosmetics Beautiful Mess Liquid Eyeshadow — Pretty Wild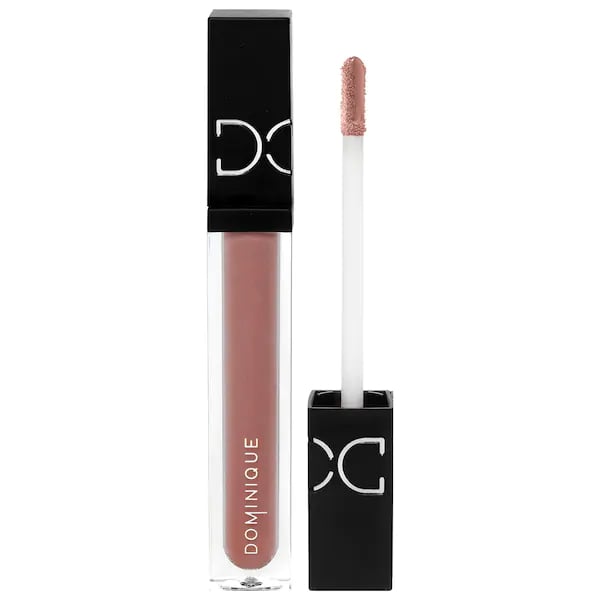 Dominique Cosmetics Beautiful Mess Liquid Eyeshadow — Shy Girl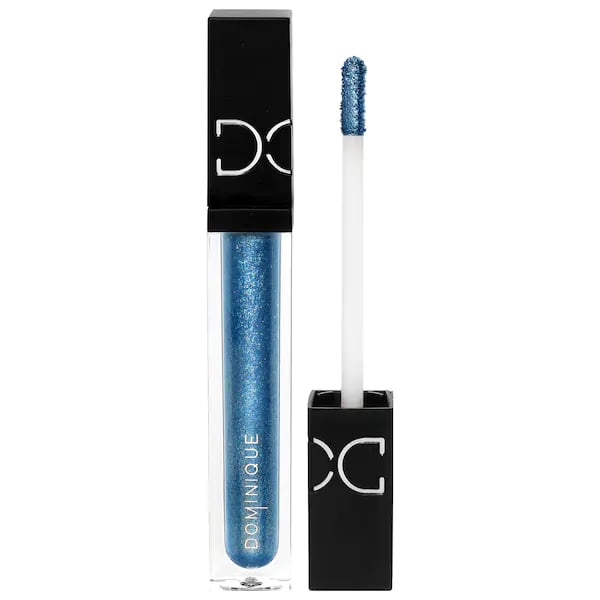 Dominique Cosmetics Beautiful Mess Liquid Eyeshadow — Cold Heart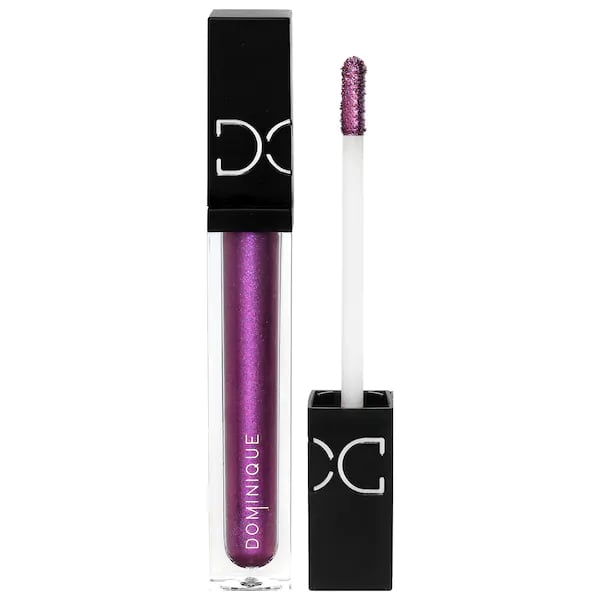 Dominique Cosmetics Beautiful Mess Liquid Eyeshadow — Vibey Vixen