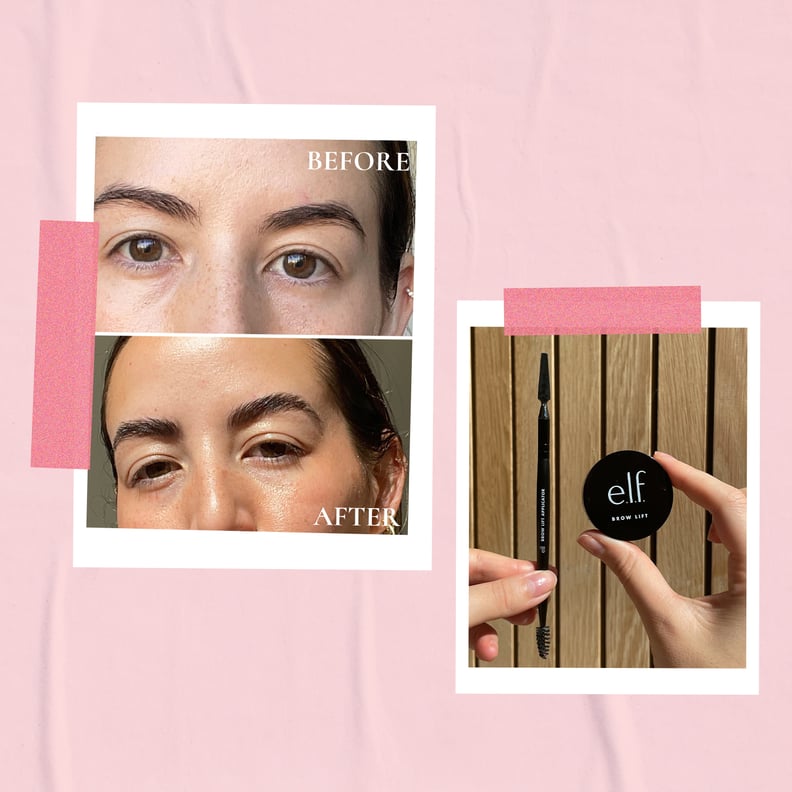 POPSUGAR Photography | Renee Rodriguez
POPSUGAR Photography | Renee Rodriguez
As POPSUGAR editors, we independently select and write about stuff we love and think you'll like too. If you buy a product we have recommended, we may receive affiliate commission, which in turn supports our work.
e.l.f. Cosmetics recently launched a new brow product called Brow Lift.
This $6 brow wax promises to hold eyebrows in place all day.
One editor tested the product and was impressed with the results.
For the last few months, I haven't been able to scroll through TikTok without seeing at least one video of a beauty influencer testing (and loving) E.l.f.'s newest product, Brow Lift ($6). The affordable brow product has been compared to similar, more expensive brow waxes, and it's being praised for its ability to give you the perfect feathered brows. After being sold out for months, it's finally back in stock — which means I was able to get my hands on it and test it out.
I've been growing out my eyebrows for about two years, and the process is daunting. I've been using an eyebrow serum to help my sparse hairs grow and tinting them to help accentuate the paler baby hairs. But even with all that TLC, I still rely heavily on brow products to even them out and shape them.
e.l.f's new Brow Lift is an eyebrow wax that promises extreme hold and a perfectly feathered look. The wax is completely clear, so it works for all brow colors and skin tones, and it's infused with aloe to help condition the brow hairs while keeping them in place. The product is cruelty free and formulated without phthalates and parabens.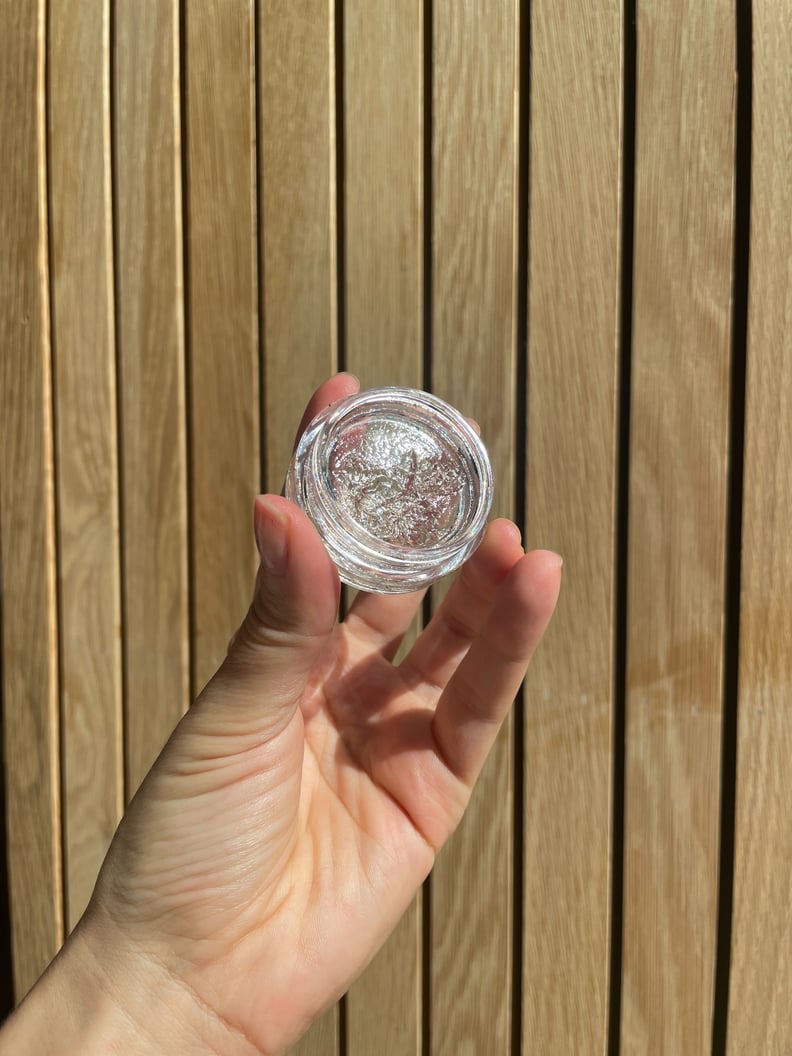 The first time I tested this brow gel, I used it with e.l.f's Brow Lift Applicator ($4). I picked up some of the wax product using the flat end of the applicator and placed it directly onto my eyebrows. From there, I used the spoolie end of the applicator and brushed the product through my brows, evenly dispersing the product.
The first thing I noticed was how lightweight the formula felt. My brows didn't feel weighed down at all, and I didn't feel like I needed to apply much to keep them in place. The wax easily sculpted my eyebrows with minimal effort from me. With other waxes, I've had to practically scrape my brows using a spoolie to disperse the product, but this formula was easy to apply and distribute evenly.
While I could have gotten away with just using just the spoolie end of the applicator to seal in the look, I opted to also use the flat end of the applicator to really lift my brows. I placed the applicator over my brow, pressed down, and made an upward swiping motion. This immediately gave my brows a laminated look — they almost looked professionally laminated.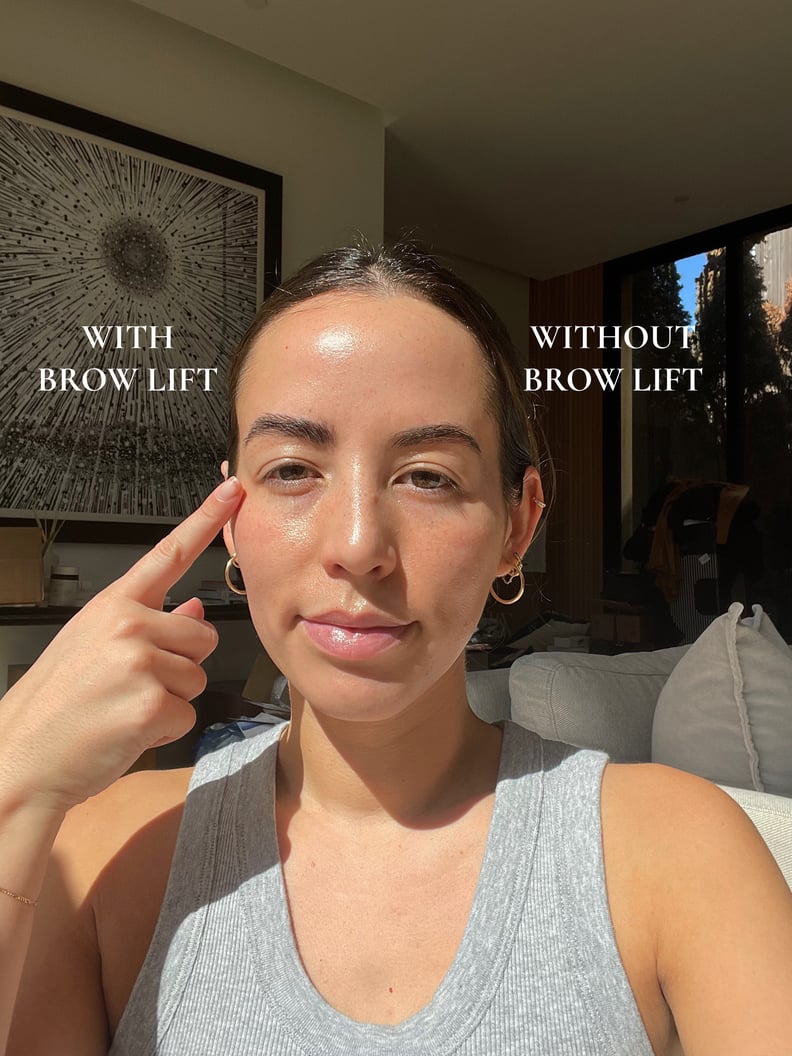 The product dried quickly and didn't leave my eyebrows feeling crunchy or funky. It also didn't leave any residue, and I didn't have any issues with the product flaking throughout the day. Overall, it practically glued my eyebrows to my face — but without any discomfort (in fact, I barely noticed I had it on). When it came time to remove the product, my normal combination of a cleansing balm and a liquid cleanser washed it out easily.
At just $6, this is one of the most affordable brow products I've ever tested, and it absolutely works wonders. Plus, a little goes a long way, so I can definitely see it lasting me a long time. The only con for me is that I need to take extra care to completely close the product, because it will dry out if left unsealed.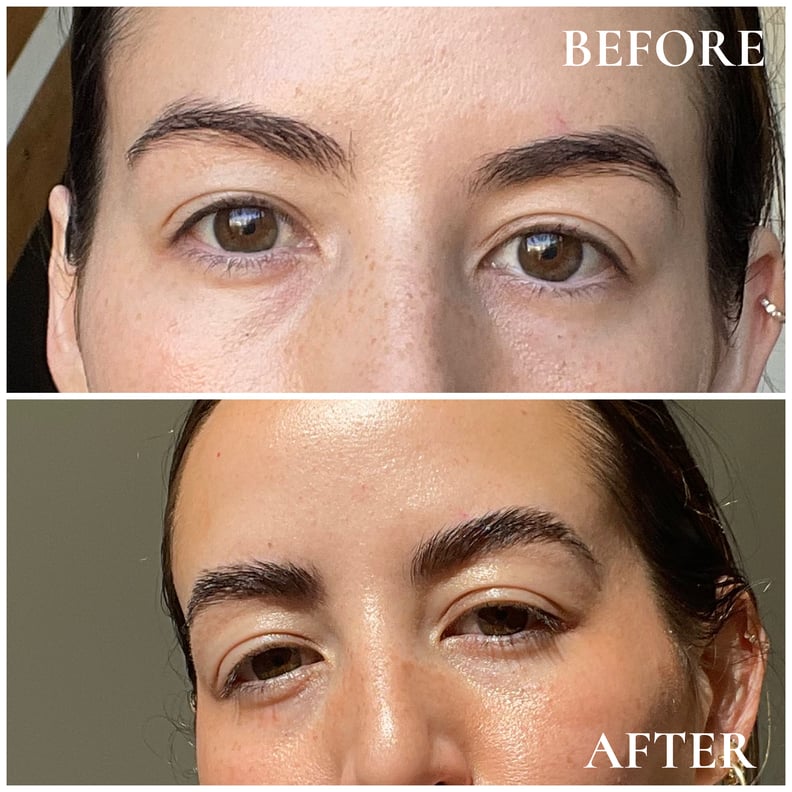 e.l.f.'s applicator really helped seal the deal with this product, and I would definitely suggest purchasing it (or using something similar) if you're planning to test out the Brow Lift Wax. This is an amazing clear brow wax (especially for the price), and it's become my favorite product for both the soap-brow look and a natural look. So if you've been searching for the perfect brow-sculpting product, trust me: this is it.
Rating:
★★★★★