As POPSUGAR editors, we independently select and write about stuff we love and think you'll like too. If you buy a product we have recommended, we may receive affiliate commission, which in turn supports our work.
When finding the perfect concealer, coverage is absolutely everything. What else is going to hide those pesky blemishes and evidence of a night out that may have been a little too much fun? As someone who regularly depends on concealer for my midafternoon touch-up, I'm always tempted to shell out my hard-earned money for expensive products that promise full coverage. However, E.l.f.'s Hydrating Camo Concealer ($6) proves that the price doesn't necessarily determine whether or not it's high-quality.
Available in 26 different shades, E.l.f.'s latest concealer goes on smooth and managed to make my undereye bags virtually invisible. Oh, and the texture? It's perfect. As a fan of thicker formulas that pull their weight, nothing grinds my gears more than thin concealers that don't cover up my problem areas and require constant reapplication. Fortunately, this formula promises 16 hours of full coverage and has a matte finish, meaning it won't settle into any fine lines or creases.
Additionally, the oversize applicator allows you to cover a lot of ground quickly, whether you're trying to cover up a stretch of breakouts or add an extra layer of definition to your cheekbones. Scroll through to get a peek at this superhydrating concealer that'll become a must in your makeup bag.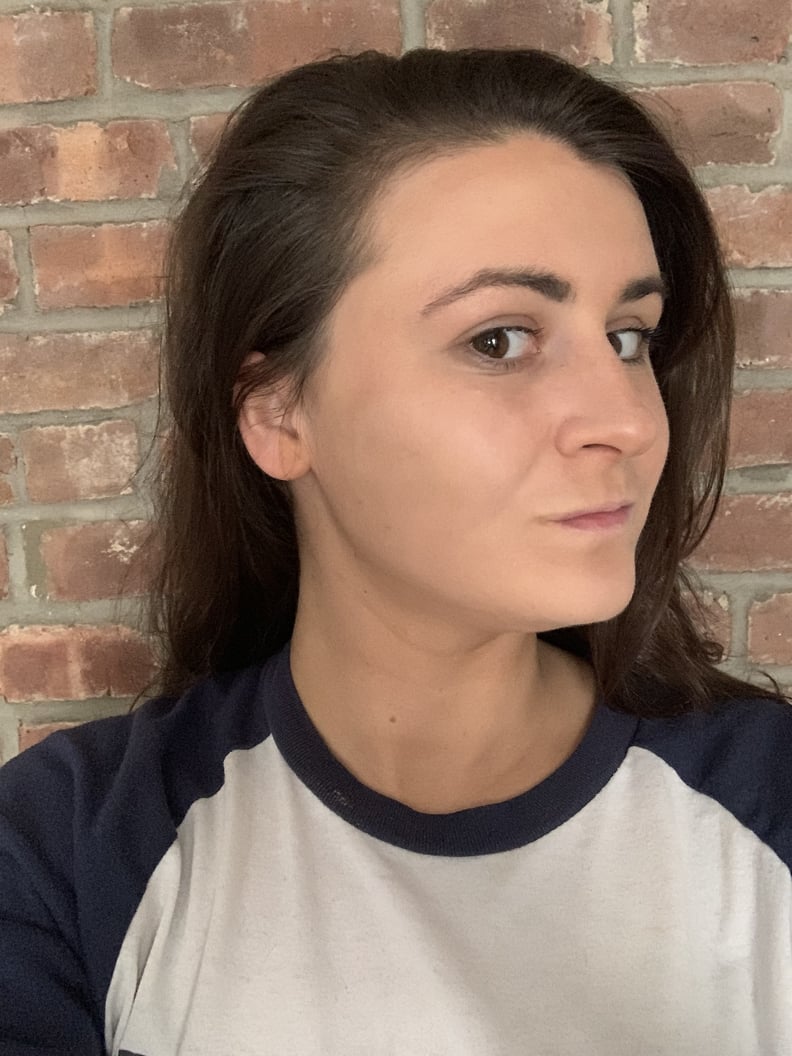 After Using E.l.f.'s Hydrating Camo Concealer in Light Sand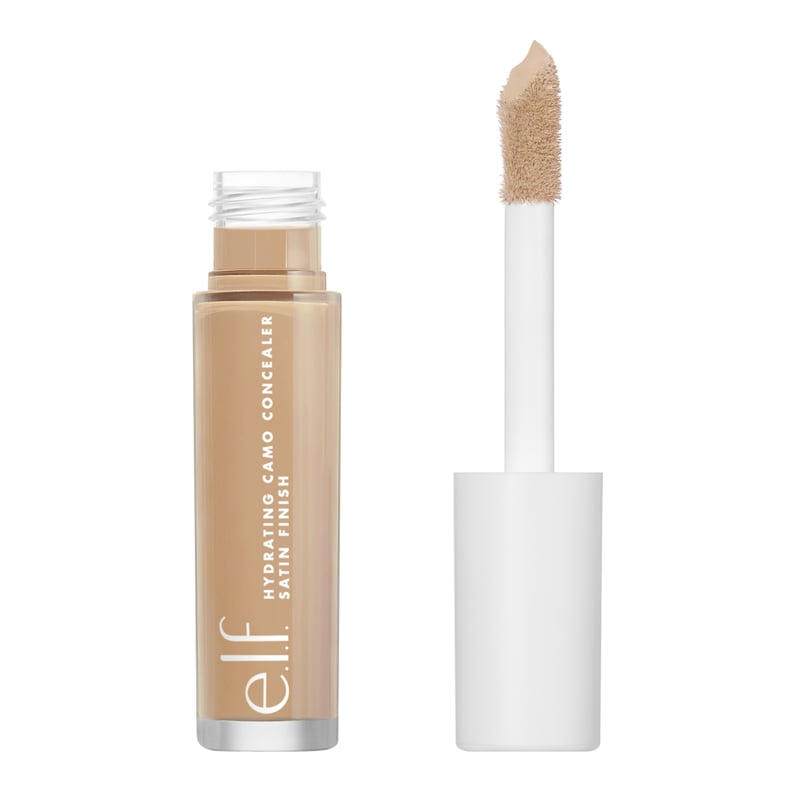 E.l.f. Hydrating Camo Concealer