Emma Stone has worn plenty of different hair colors over the years and proven she looks good in all of them, from brunette to blond and even the black and white wig she wore for Disney's "Cruella" back in 2021. While many love her with red hair — and how could you not, considering it's become her signature shade — you might be surprised to discover that it's not her natural hair color.
In fact, the actor's original hue is dark blond. Celebrity hairstylist Tracey Cunningham first transformed Stone into a redhead for a movie in 2006. In an interview with POPSUGAR, Cunningham said, "One of my other favorite memories was when Emma Stone came to me for 'Superbad' and we made her a redhead. It was so beautiful. I loved it."
Clearly, so did Stone, and she's since kept the shade for a majority of her career, although she does alternate between platinum blond and dark reds with highlights. Still, each color looks as good as the next. Keep scrolling ahead for proof.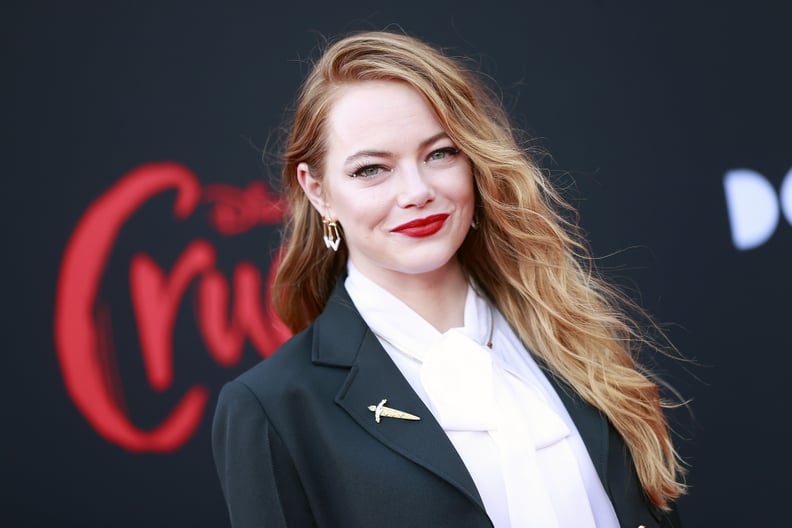 Emma Stone With Red-Blond Hair
Before she chopped her hair into a bob haircut in early 2023, Stone had long, copper hair with chunky blond highlights.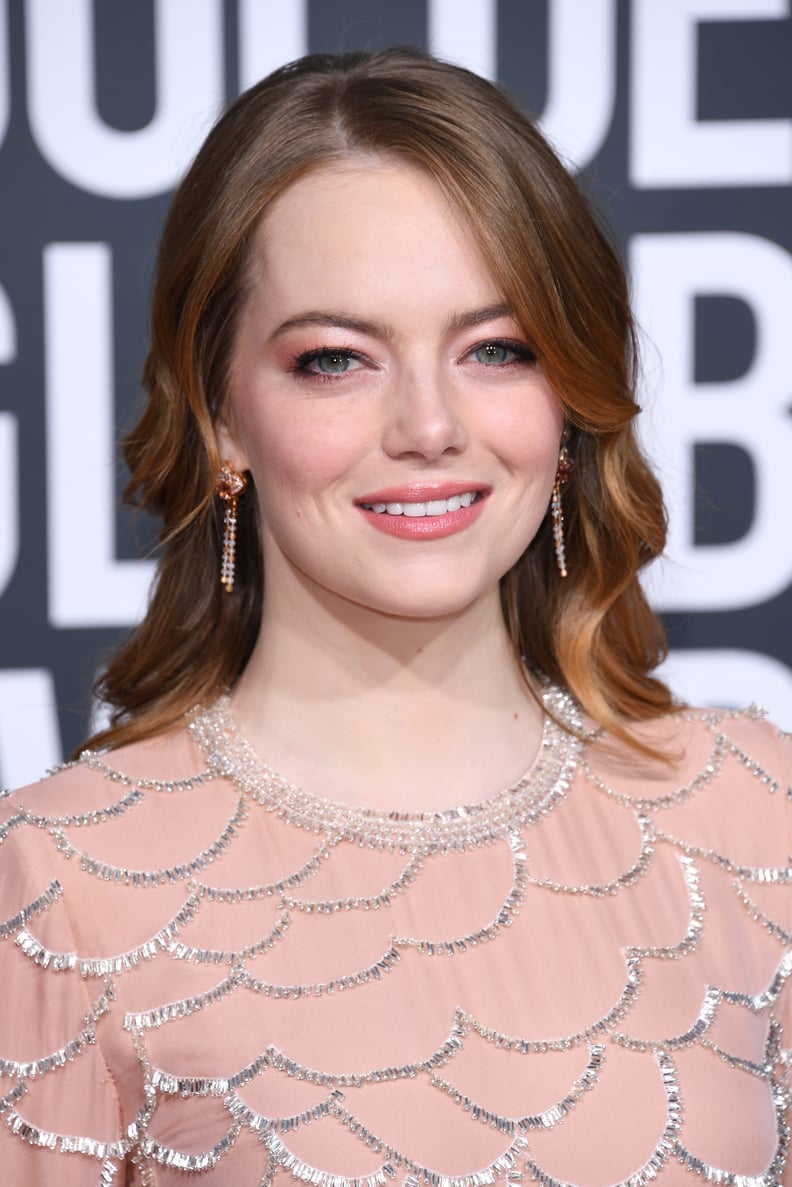 Emma Stone With Copper Hair
In 2019, Stone kept her hair a copper hue with soft balayage at the tips.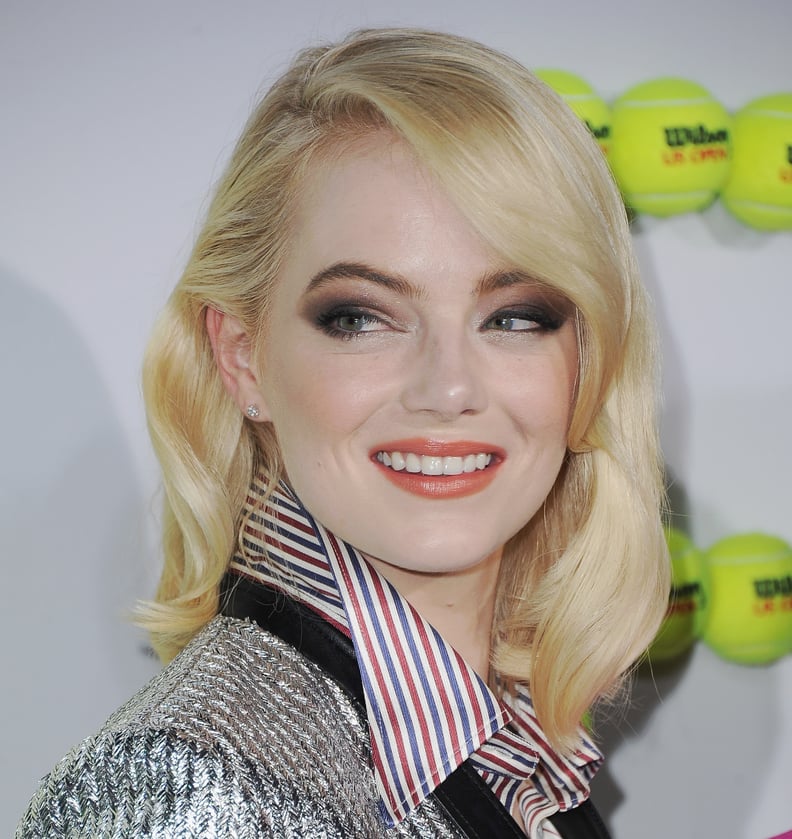 Emma Stone With Platinum Blond Hair
Platinum blond had a moment in 2017 — and, with Stone, it's easy to see why.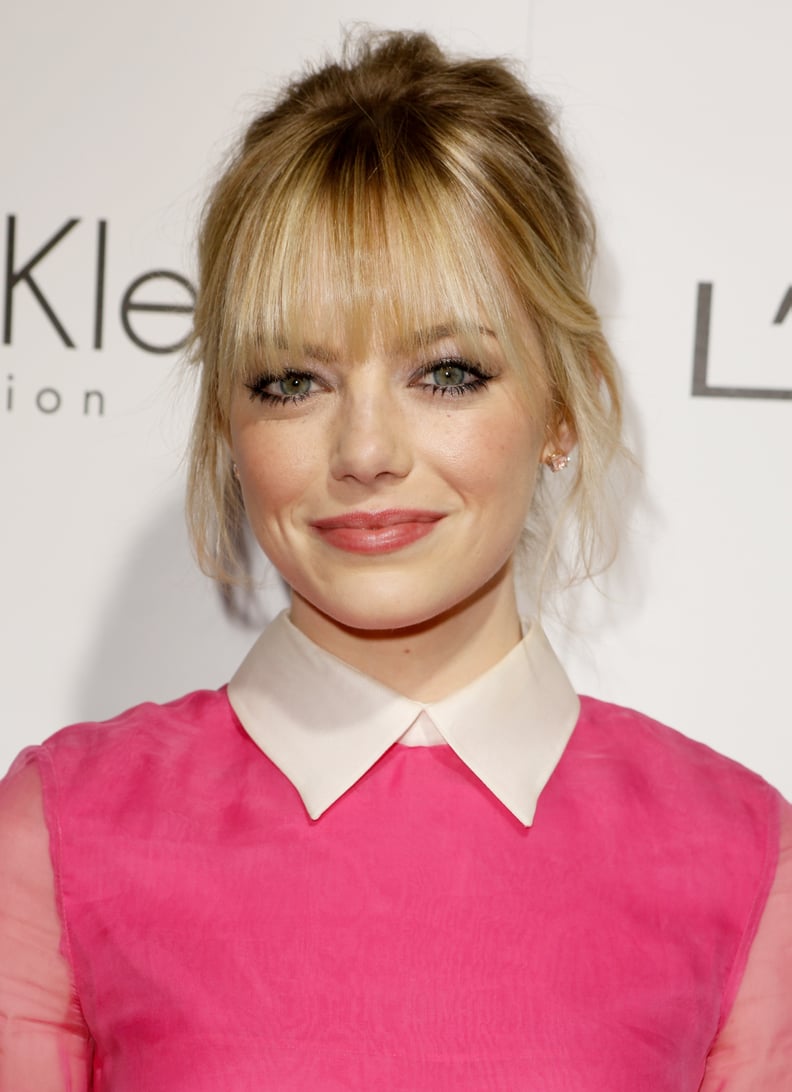 Emma Stone With Blond hAIR
Closer to Stone's natural hair color, although perhaps a little brighter, is this blond shade.
Emma Stone With Red Hair
After dyeing her hair for "Superbad" in 2006, Stone kept that hue for years to come, as evidenced by this photo from 2012.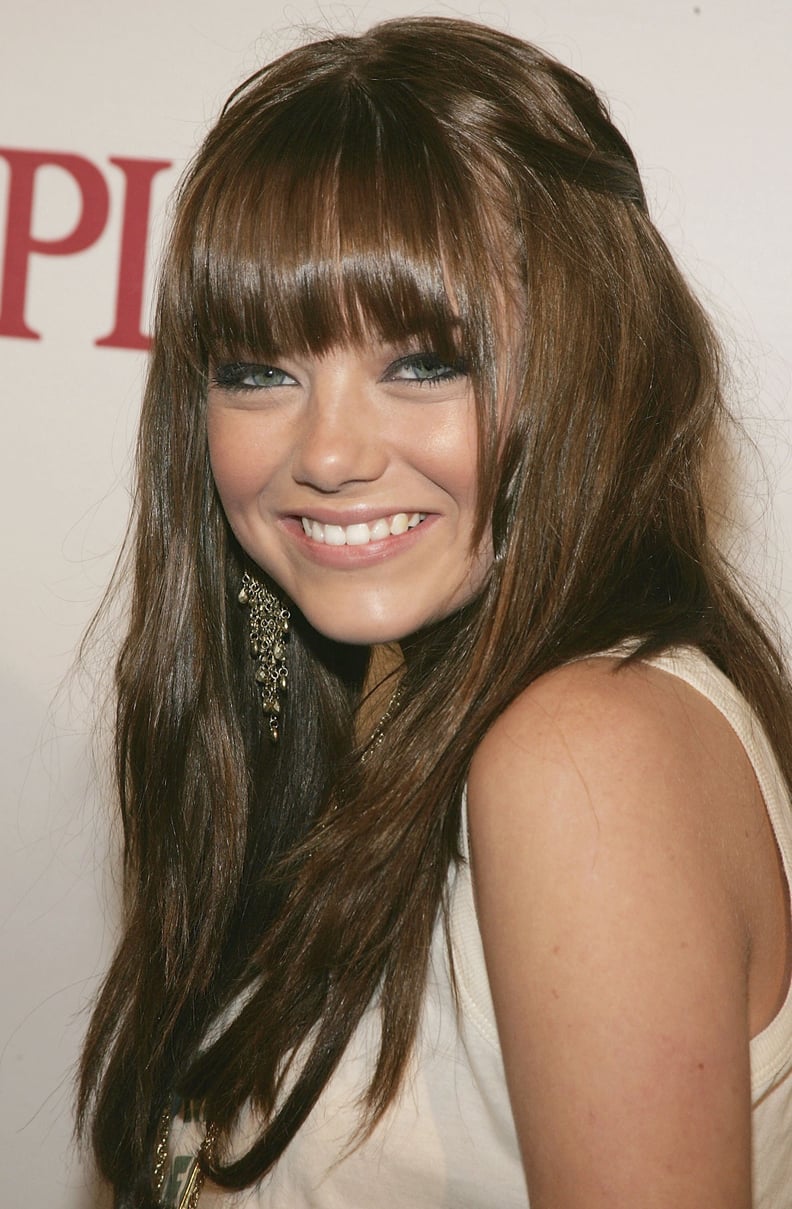 Emma Stone With Brown Hair
While you often see Stone with either red or blond hair, the actor was also a brunette in early 2006.