Whoa! Essie's New 6-Piece Fall Nail Polish Collection Is Totally '90s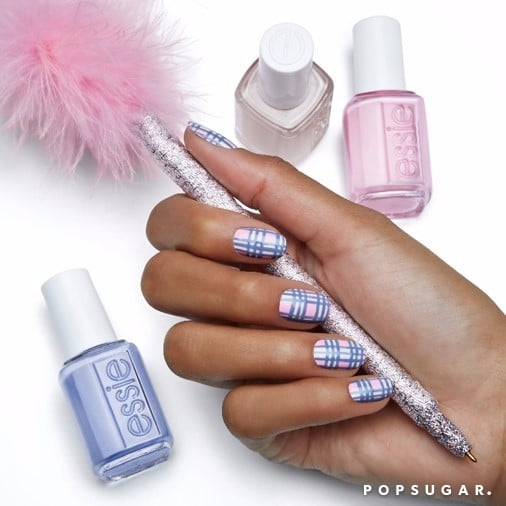 Grab your old Walkman, press play on La Bouche, and hang up your old Zack Morris poster, 'cause the '90s are back, baby! OK fine, this is nothing new. The decade has been trending for a few seasons now. But that doesn't mean we're not embracing another round of baby tees, chokers, grunge lipsticks, and combat boots for Fall 2017.
Essie is bringing the throwback fad to your nails with its '90s-inspired Fall lineup. The collection include six shades that would've made DJ Tanner, Kelly Kapowski, and Brenda Walsh run to the nail salon. POPSUGAR has an exclusive first look at every color, as well as nail art tutorials featuring the hues, before it all launches in September ($9 a bottle, essie.com).
"This six-shade collection embodies that rebel spirit with colors that range from light baby pink to saturated dark purple to a deep wine red that evokes the lipstick shade beloved by an entire generation," Rebecca Minkoff, essie's Global Color Designer, said in a release. "With every stroke of the brush, each color takes you back in time. These six sleek shades are the perfect accessory to your 'so don't care' attitude; making getting dressed to the nineties so simple and so very chic."
Keep reading to see all of these totally tubular shades!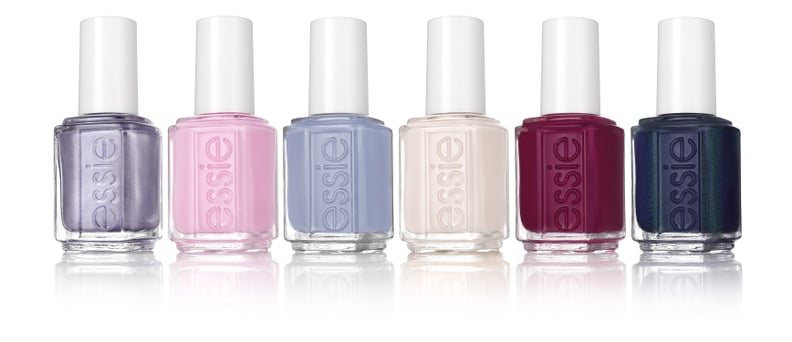 Essie's '90s-Inspired Fall Collection
From left to right: Girly Grunge, Saved by the Belle, As If!, Mixtaupe, Knee-High Life, Dressed to the Nineties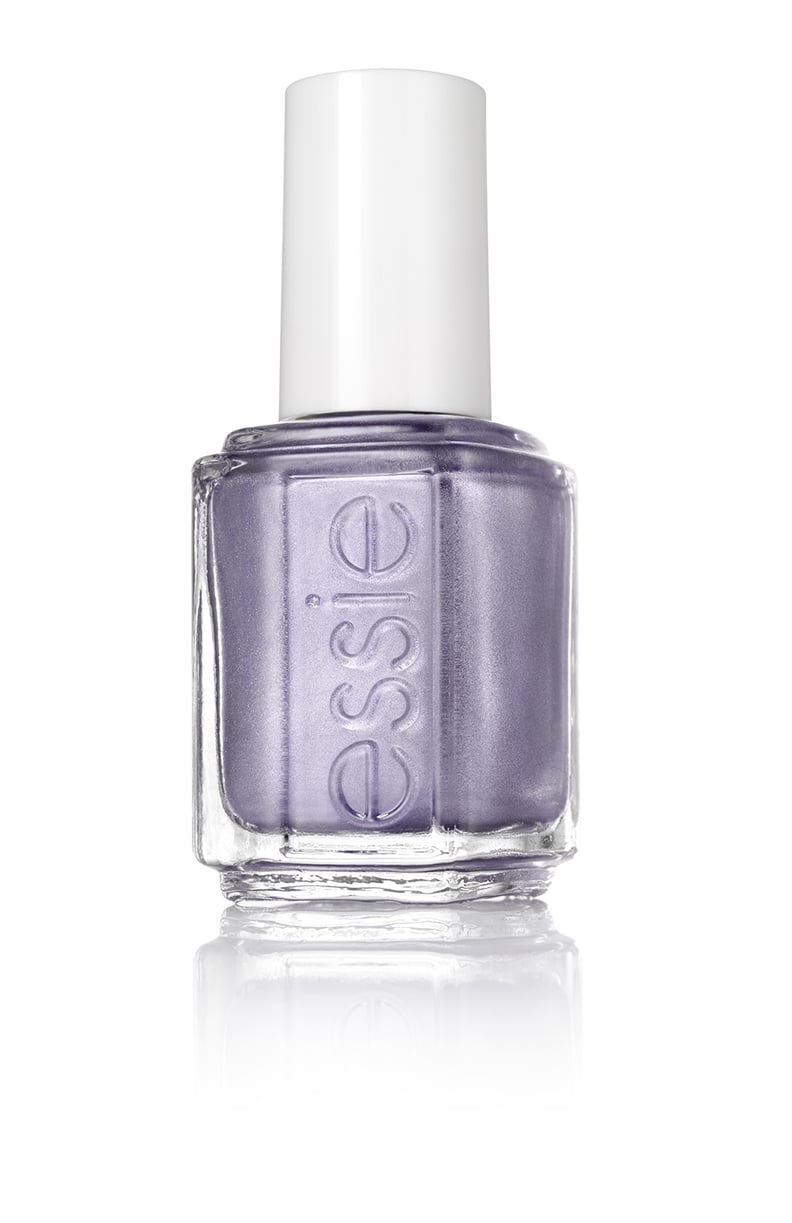 Essie Nail Polish in Girly Grunge
This shade is a soft, silvery metallic with a light purple shine. Pair it with an Angela Chase-inspired flannel to glam up your look.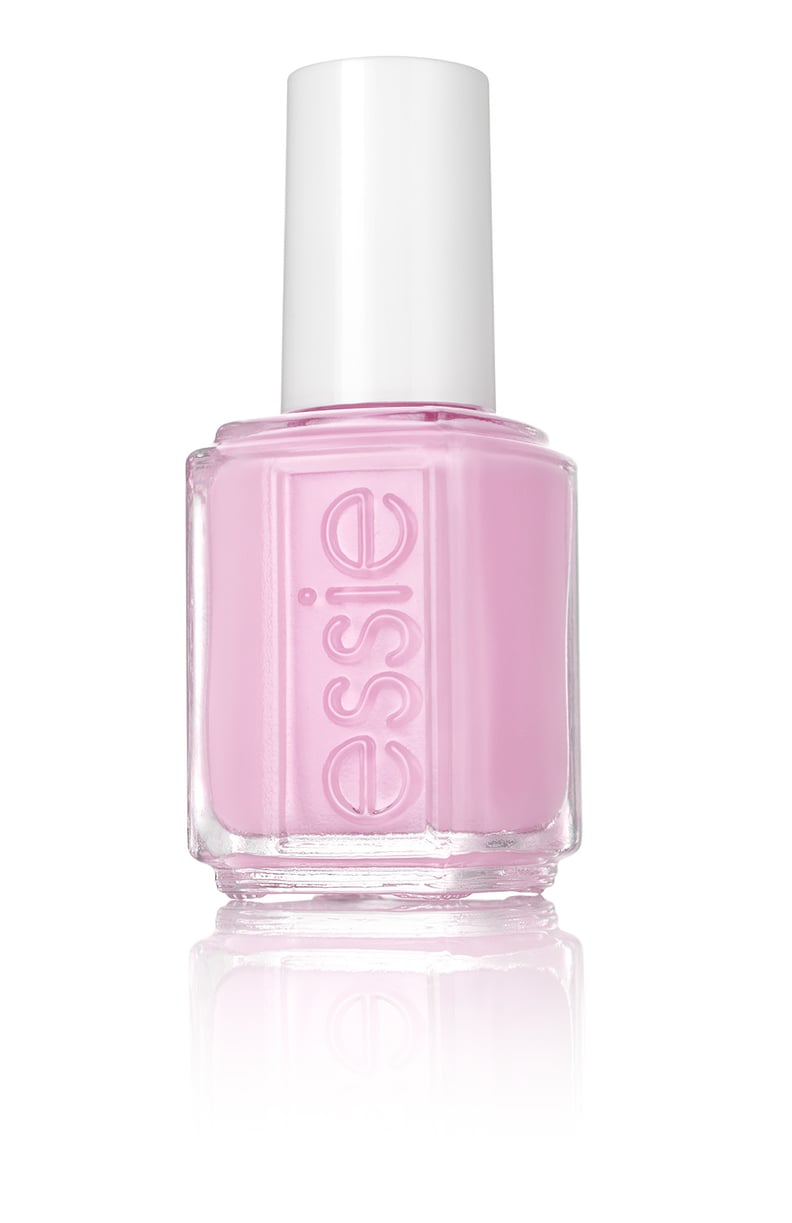 Essie Nail Polish in Saved by the Belle
You know Lisa Turtle would rock this girlish shade with a denim tuxedo. The pale pink has subtle blue undertones.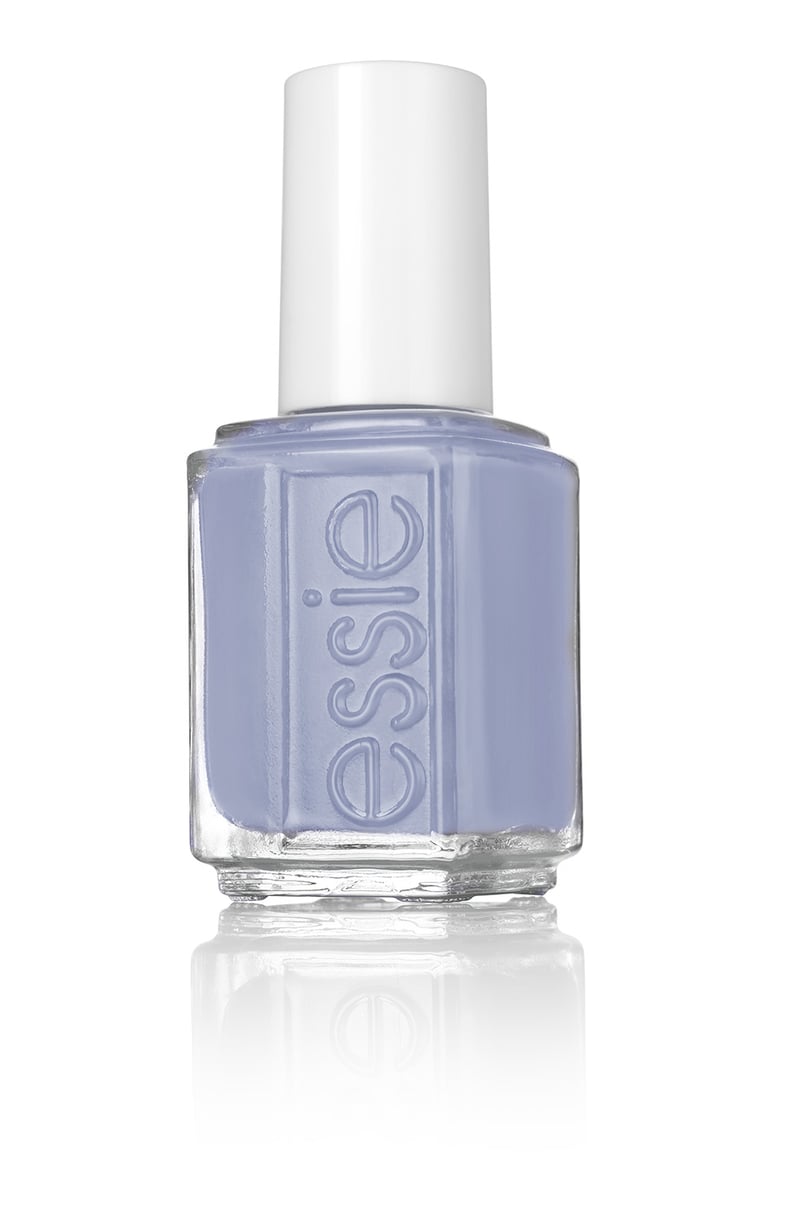 Essie Nail Polish in As If!
If you actually grew up in the '90s, you remember the original Hard Candy polishes. This powdery periwinkle blue with a hint of red feels like it should have come out in that original creamy pastel set. But this time, you'll have to find your own matching charm ring.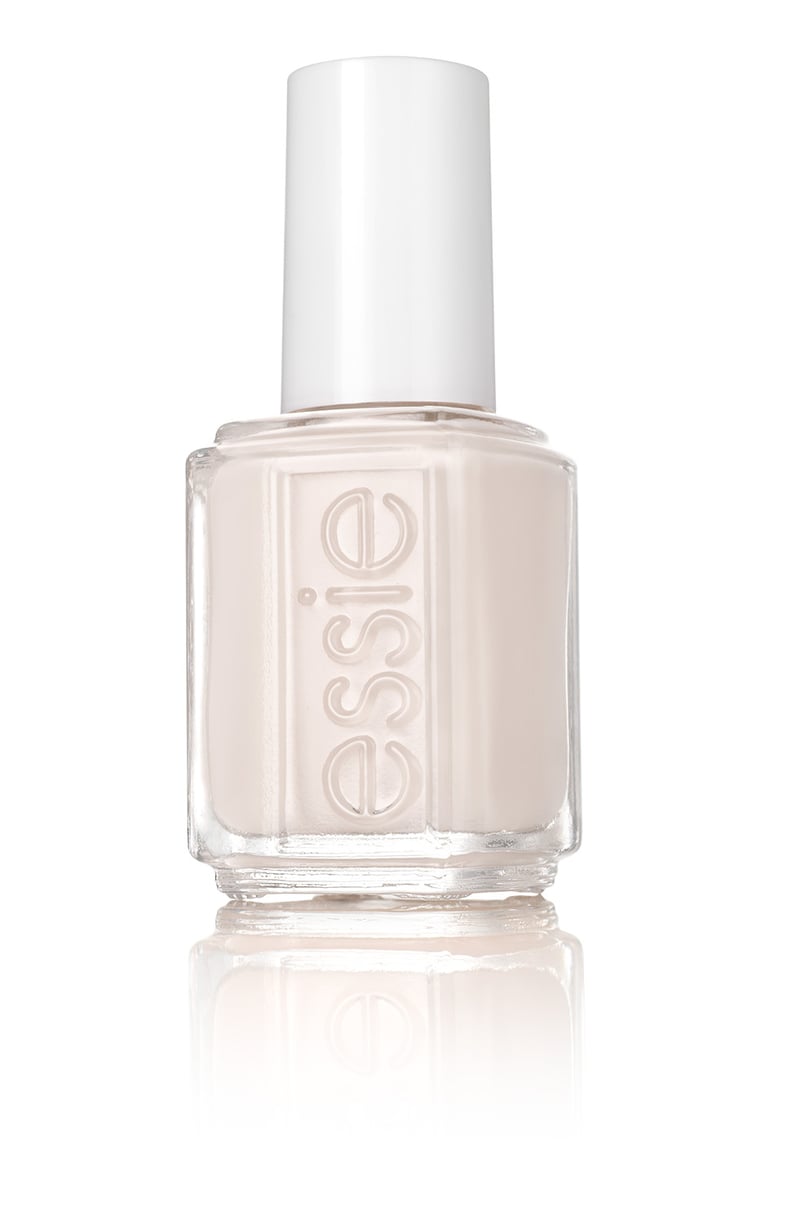 Essie Nail Polish in Mixtaupe
Those who want a subtle tint of nostalgia on their nails can attain it with this warm ivory shade that has a dash of pink. It's creamy and soft and reminds of that old light leather couch from your parents' den.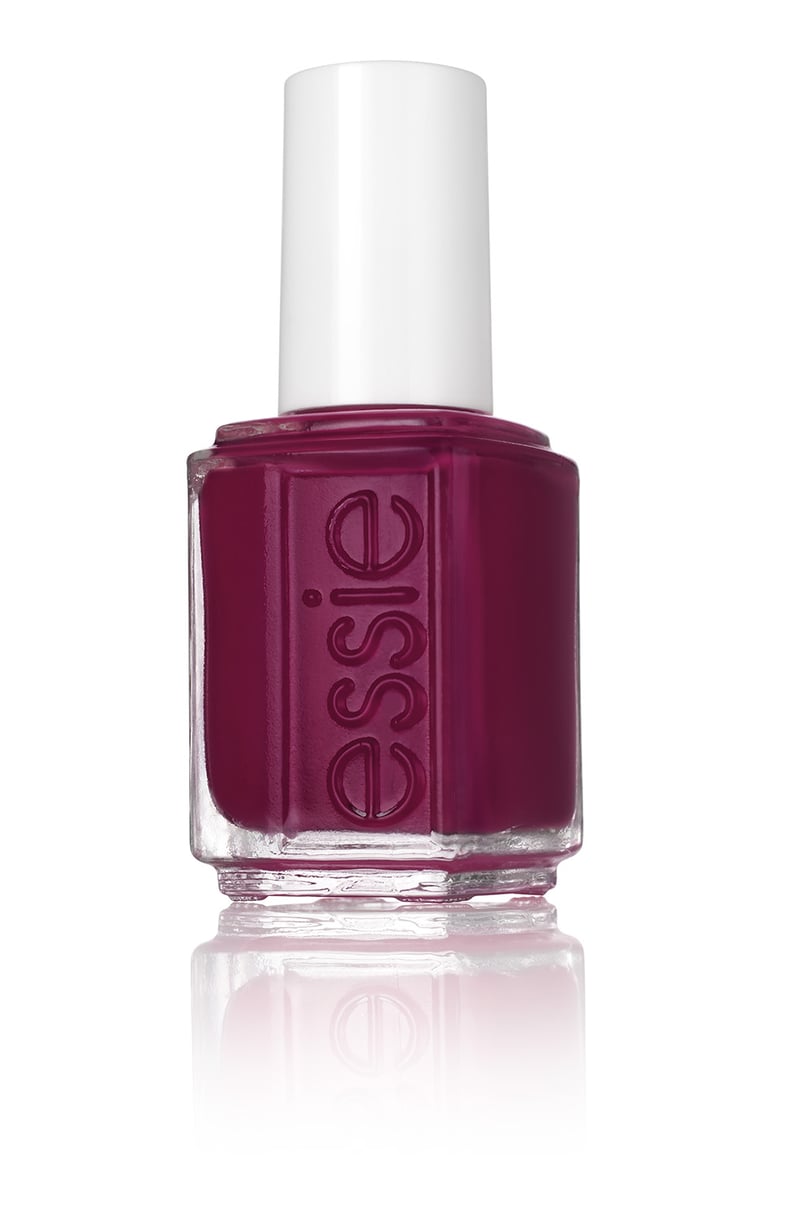 Essie Nail Polish in Knee-High Life
If you shopped at Contempo Casuals, you need this deep wine-red shade with purple undertones in your lacquer wardrobe. Cher and Dion totally would have gotten their hands on this statement color.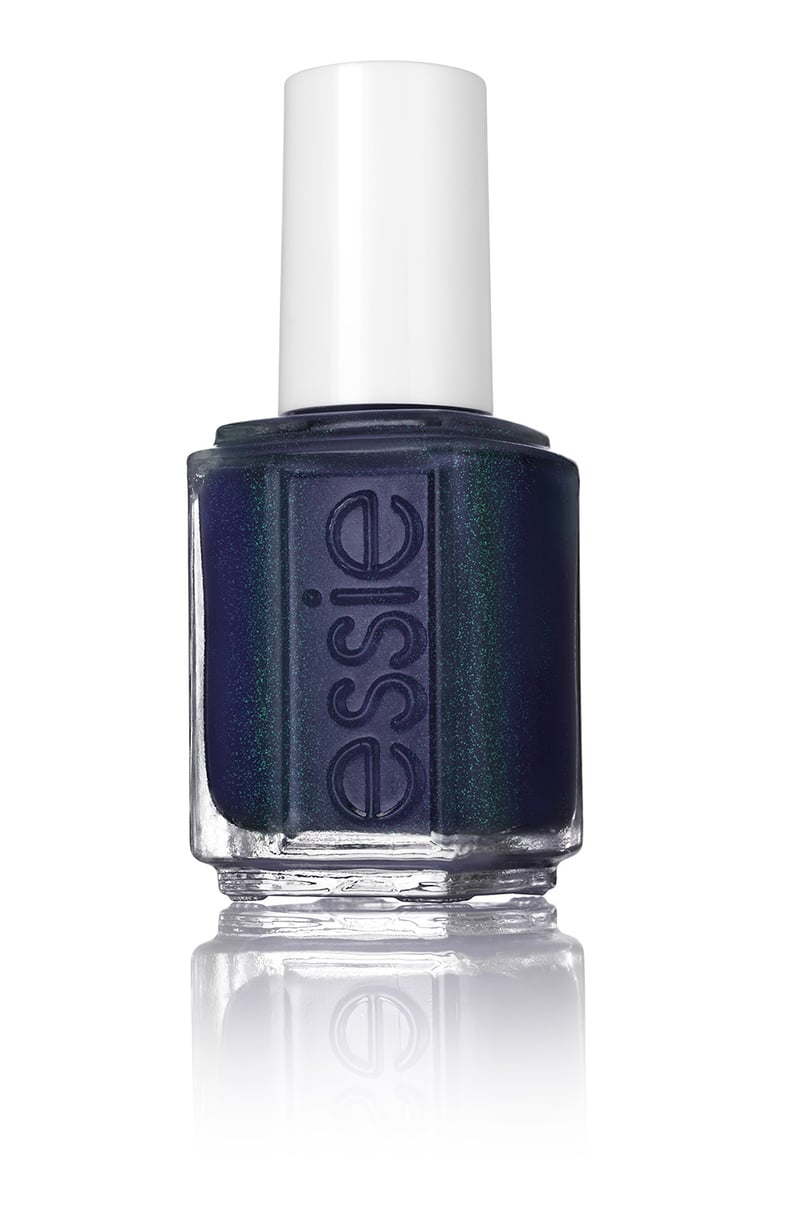 Essie Nail Polish in Dressed to the Nineties
This dark purple with a green-blue shimmer is reserved for the Jordan Catalanos of the world. Paint just a few nails with the shade, let it chip, and live your best grunge-girl life.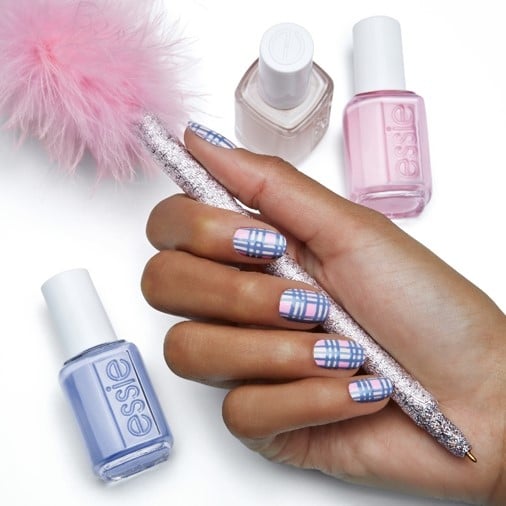 Essie Uniform Plaid Nail Art by Rita Remark
Celebrity manicurist Rita Remark created this tubular look that feels like it came straight out a Clueless promo. To DIY, grab Saved by the Belle for your base, As If! and Mixtaupe for the lines, and a striping brush.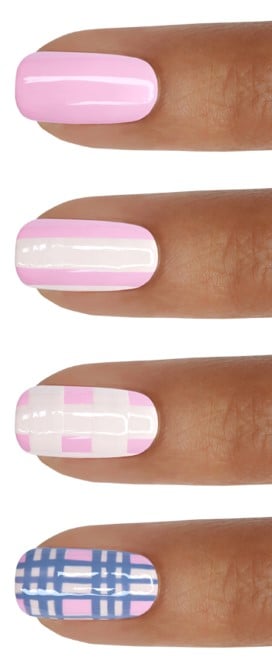 Essie Uniform Plaid Nail Art How-To
Here are the steps! Rita's pro tip: "To create the horizontal stripes, hold the striping brush still against the nail and twist your finger."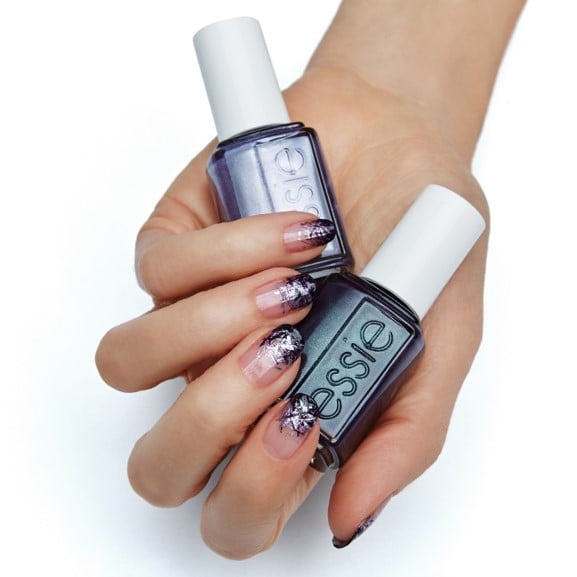 Essie Stroke of Genius Nail Art by Rita Remark
This glittery negative-space design is perfect for goth-glam goddesses. First apply a clear base. Use a detail or striping brush to add strokes of Girly Grunge across the tip of each nail. Go over it with lines of Dressed to the Nineties. Finish with a few strokes of Girly Grunge.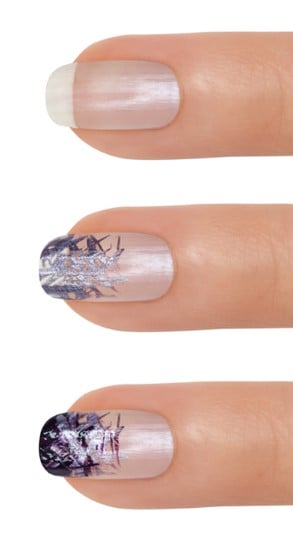 Essie Stroke of Genius Nail Art How-To
See the steps for this simple yet chic manicure design. Rita suggested, "Apply a few brush strokes at a time — it's easier to add more than to start again!"