I Tried TikTok's Face Framing Curl Hack: See the Photos
TikTok Taught Me How to Contour My Face . . . With My Hair
As POPSUGAR editors, we independently select and write about stuff we love and think you'll like too. If you buy a product we have recommended, we may receive affiliate commission, which in turn supports our work.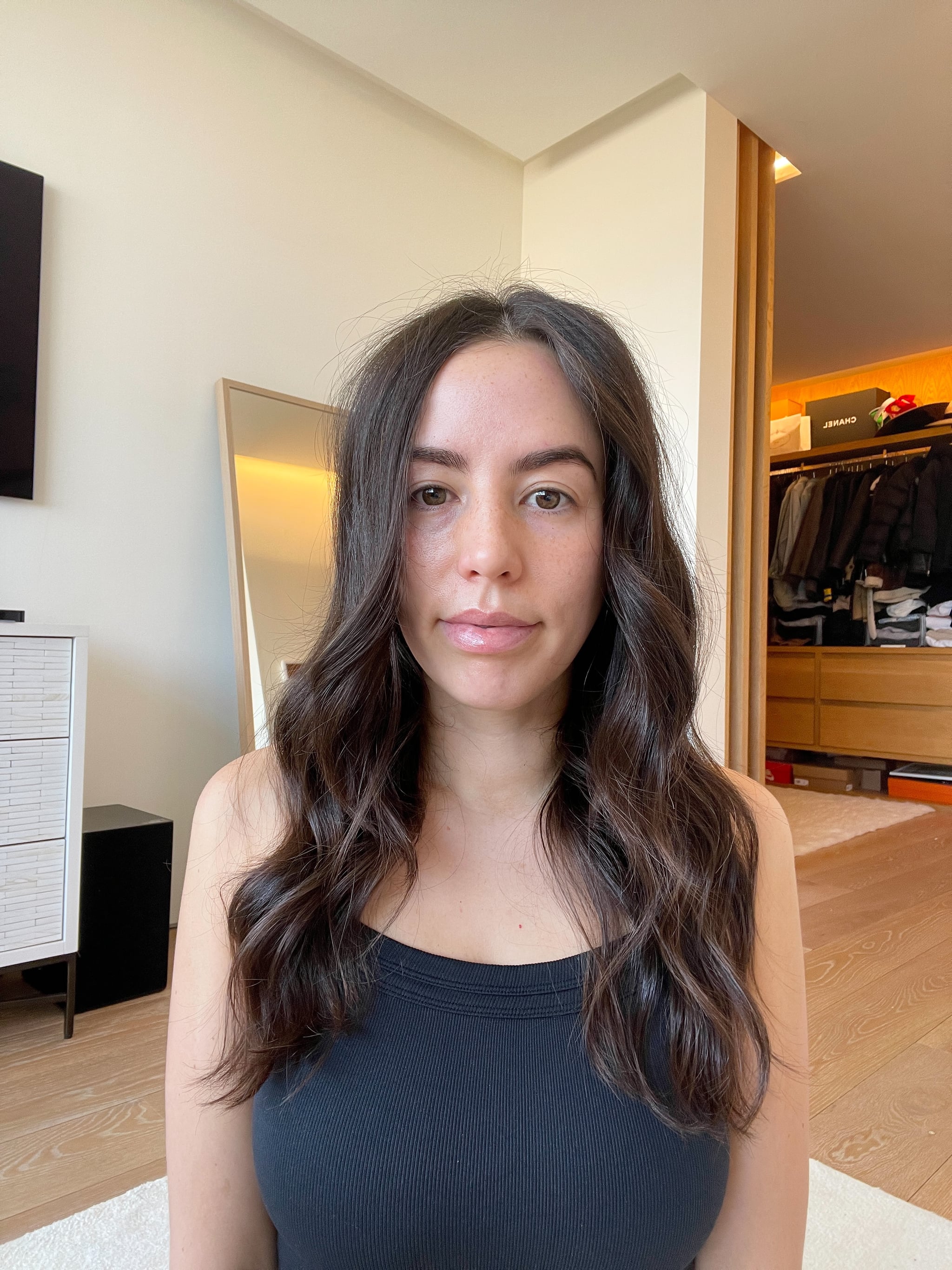 I'm pretty much always game to try a beauty hack, especially if it comes from TikTok. I've learned some amazing tips and tricks just from scrolling my FYP, like how to make curls last overnight, and even how to make a ponytail look fuller with just a hair tie. When I came across a video showcasing how curling your hair a specific way can completely change the way your face looks, I added it to my mental "to try list" faster than you can say "beach waves."
Faith Dorritt, a bridal and color specialist based in the UK, recently posted a video that asked users whether or not their curls were framing their face. She showcased two different styles of curled hair, one face-framing and one not. The face-framing side looked dramatically better and very clearly framed her eye, contoured her cheek, and framed her mouth.
Up until recently, I took some time off from curling my hair because I had curtain bangs that made it hard to pull off the wavy-haired look. Now that my curtain bangs have grown out into face-framing layers, I've decided to once again pick up my curling iron.
To thoroughly test this hack, I decided to curl one half of my hair as I normally would, and curl the other half using the tips and tricks I had seen on TikTok. To start, all I needed was a tool of choice, a hairspray, and a heat protectant. Since my hair was dry, I prepped it with dpHUE's Color Fresh Thermal Protectant Spray ($28). This is my favorite heat protectant for dry hair because it sprays on like a texture spray — it's essentially weightless — plus, it smells amazing. For my curling tool, I opted to use GHD's Classic Curl 1.25in Curling Iron ($199).
When curling my hair I like to divide it into three sections: bottom, middle, and top. For each section, I took a one-inch piece of hair, sprayed it with hairspray for extra hold (I used dpHUe's Color Fresh Touchable Hair Spray ($28)), and then curled it. I essentially curled the bottom and middle sections of my hair as I normally would, but the front pieces of the top section are where I did things a little differently.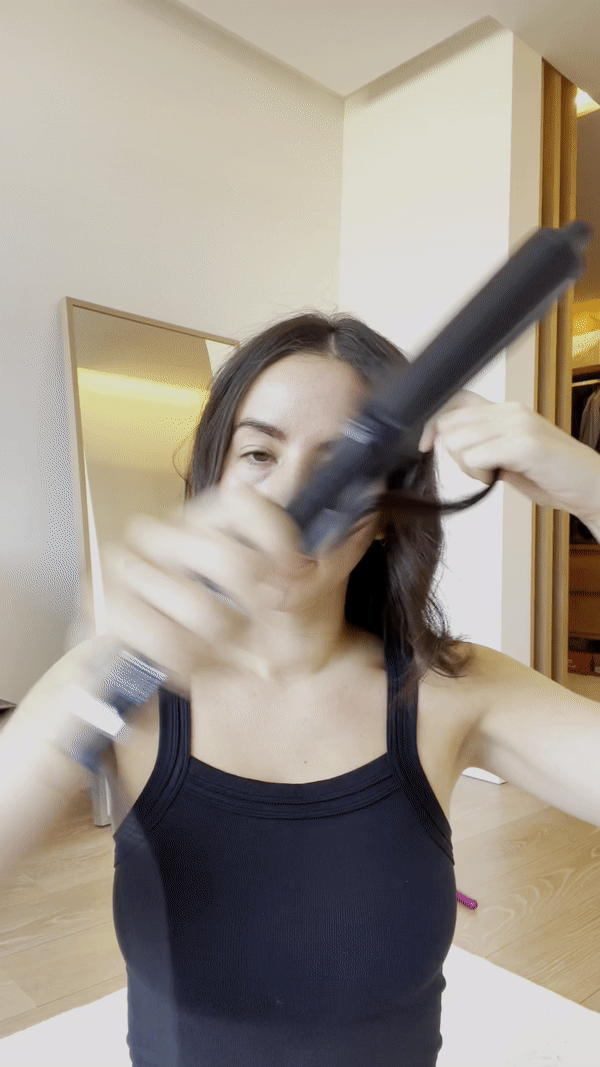 When curling the front pieces, I started by brushing through them to make sure there were no knots. I then lightly coated the pieces with hairspray. Next, I picked up the front piece of hair in one hand to try out the TikTok hack. To use the new technique, I placed the curling iron on top of my hair, making sure it was positioned at the top of my head, as close to the root as I could get it. (My curling iron has a clamp, so to use it as a wand I just lifted the clamp with my thumb and wrapped my hair just around the barrel.)
I wrapped my hair around the barrel of the curling iron going away from my face three times, so I would have curls on the three points of my face I wanted to accentuate— my eyes, my cheek, and my jaw. I held the curling iron for about 15 seconds, then let go. I made sure not to touch the curl afterward so I could give it time to set in the desired shape.
As for the front pieces on the other side of my face, I repeated the same steps, except I curled my hair as I normally would, starting the curl roughly at ear level rather than at the root. Also, I usually curl my hair using the clamp of the iron, twisting sections upward while it's clamped inside, rather than twisting my hair around the curling iron.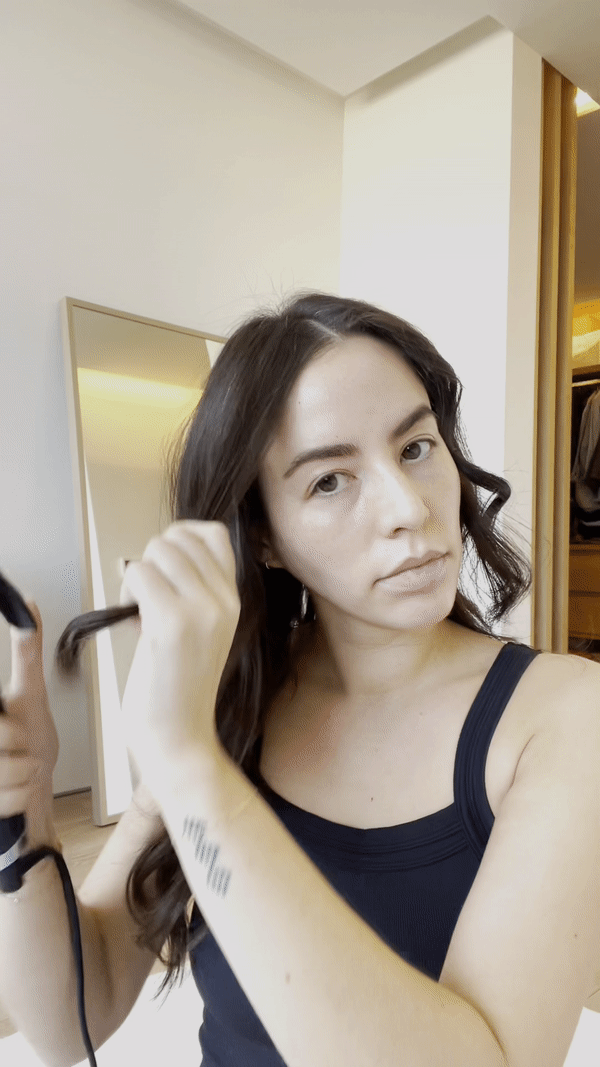 I let my hair cool off for about 15 minutes and then I brushed through my curls. When I surveyed the results in the mirror, I was honestly shocked to see what a difference the hack had made. Curling my hair the way TikTok suggested really did help frame my face in a way that called attention to my eye, cheek, and jaw. It was essentially like contouring my face, but instead of using makeup, I used my hair. I even noticed that on the side of my face where I didn't use face framing curls, my under-eye looked shadowed and like I had dark circles underneath it. My other eye looked bright and lifted.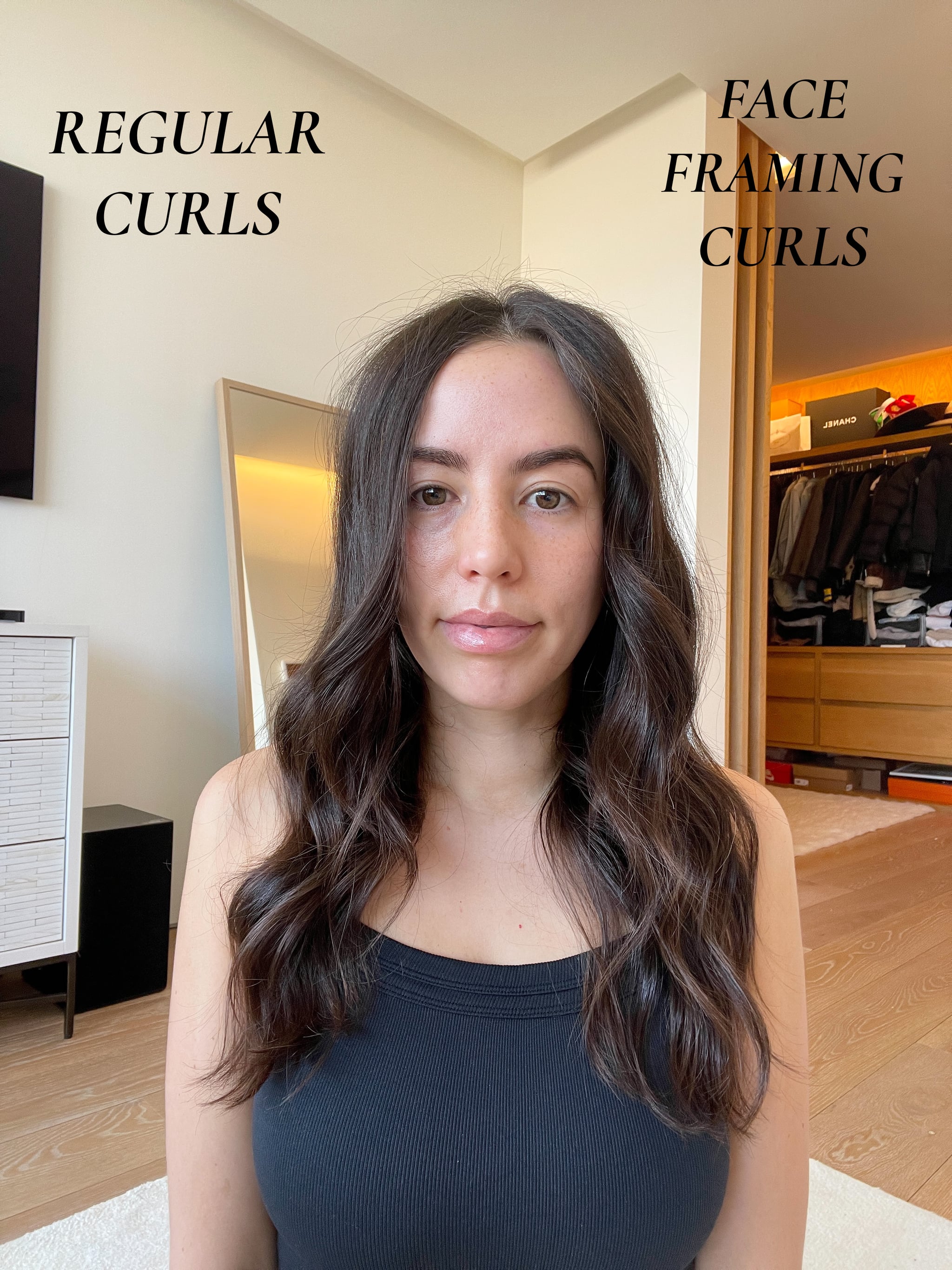 Using the TikTok hack didn't take me any extra time than curling my hair my regular way, and it made such a drastic improvement that I'll absolutely continue curling my hair this way in the future. If you're looking to accentuate and contour certain areas of your face without ever even needing to pick up a makeup brush, I can't recommend this method enough.
Image Source: POPSUGAR Photography / Renee Rodriguez