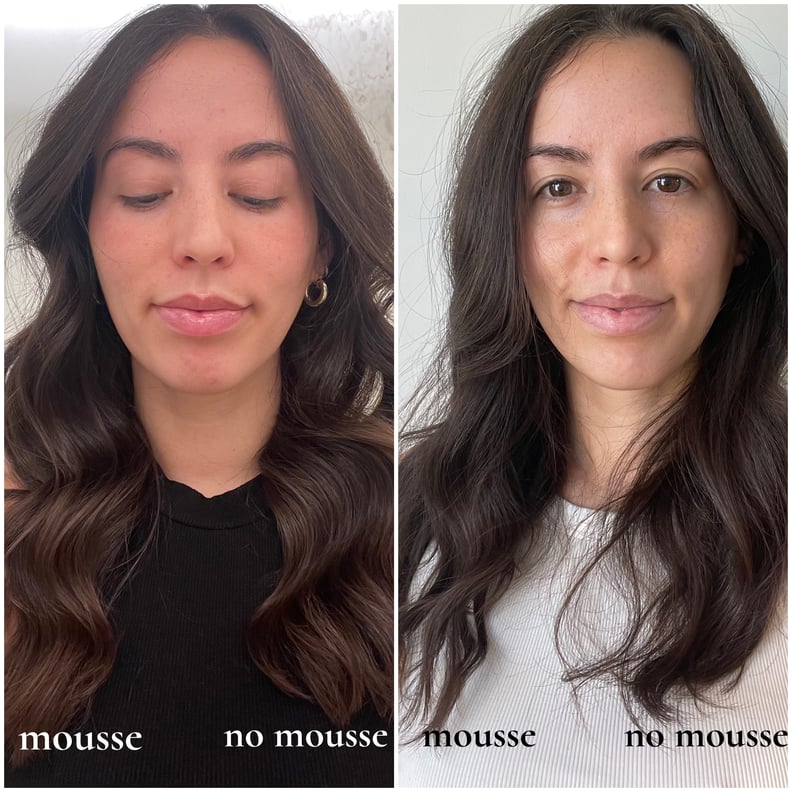 POPSUGAR Photography | Renee Rodriguez
POPSUGAR Photography | Renee Rodriguez
As POPSUGAR editors, we independently select and write about stuff we love and think you'll like too. If you buy a product we have recommended, we may receive affiliate commission, which in turn supports our work.
A new hair hack that claims to make curls last longer is gaining popularity on TikTok.
The process involves putting mousse on dry hair prior to curling.
One editor tried the hack and was impressed with the results.
I used to be one of those people who could curl their hair on a Monday morning and still have gorgeous-looking waves by Thursday night. I'm not sure what happened, but lately, my hair just hasn't been pulling its weight. Regardless of how many texturizing sprays and hairsprays I've tried, my Monday morning curls never last past Monday night. So when I came across a TikTok video where beauty influencer Kelsey Griffin posted about a hack to make curls last longer, I was intrigued. Her trick? Putting mousse on dry hair before styling with a curling iron.
I've definitely used mousse in my hair prior to curling, but only when it was damp. Honestly, the idea of putting mousse in my clean, dry hair kind of freaked me out because I didn't want it to feel sticky, clumpy, or gross. Griffin's hair is thicker than mine, so I decided to see if her hack would work on my thin, fine texture.
In an effort to truly put this hack to the strictest of tests, I decided to only apply mousse to just one side of my hair. On the other side, I would use my normal styling products. I also decided to test out this hack on day-three hair because I still wasn't completely sold on the idea of using mousse on my perfectly clean hair.
I started out by spraying the Gisou Propolis Infused Heat Protecting Spray ($41) all over, brushing it through, and waiting for it to dry. Next, I dispensed a dollop-size amount of Oribe's Curl Shaping Mousse ($39) into my hand, then applied the mousse directly onto my dry hair, but only on one side. Next, I brushed through my hair with a hairbrush, which helped distribute the product evenly. Finally, once the product dried, I curled my hair as I normally would. To truly test this hack, I didn't use any other products besides the mousse.
On the other side of my hair, I curled my hair as I normally would, let the curls cool, then used the Oribe Dry Texturing Spray ($49) to help hold everything together. This texturizing spray is usually my go-to whenever I curl my hair.
I didn't brush through my curls because I wanted to see how long they would last on their own. By hour five, I definitely noticed the curls starting to fall — but the big difference I noticed was when I woke up in the morning after sleeping on them, a full 20 hours after I had curled my hair.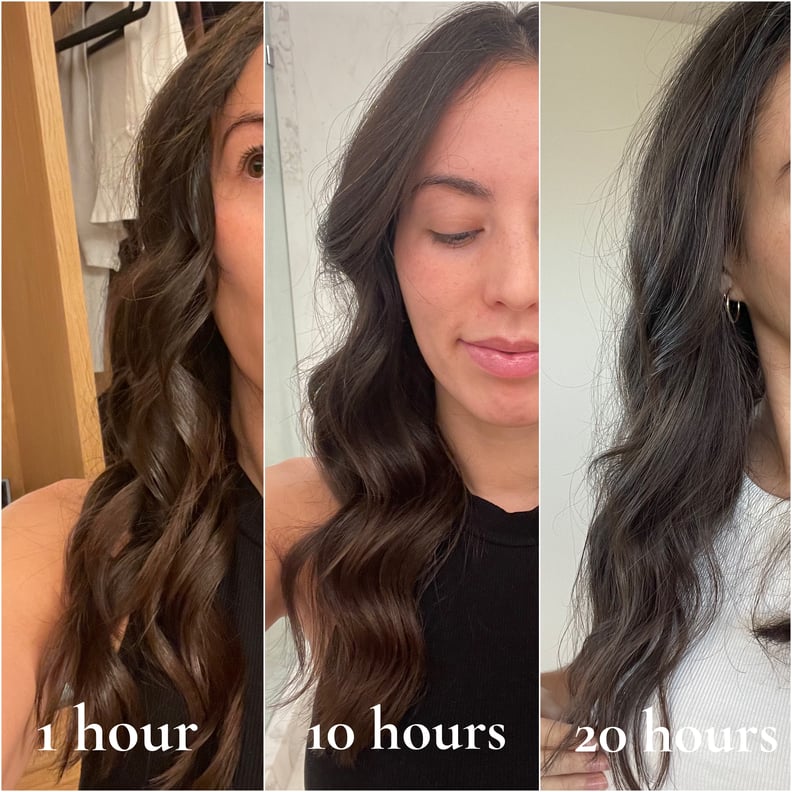 The curls on the side of my hair where I didn't use the mousse had completely fallen out, and I had just a tiny slight wave in the middle and at the bottom of my hair. As for the curls on the side of my head where I did use mousse, the waves were much more intact. They definitely didn't look as good as they had the day before, but there was still a nice shape to them, and I could fully see the three bends in my hair. I ended up needing to recurl the side of my hair where I didn't use the mousse, but I left the side of my hair with mousse in it alone because it looked good enough on its own.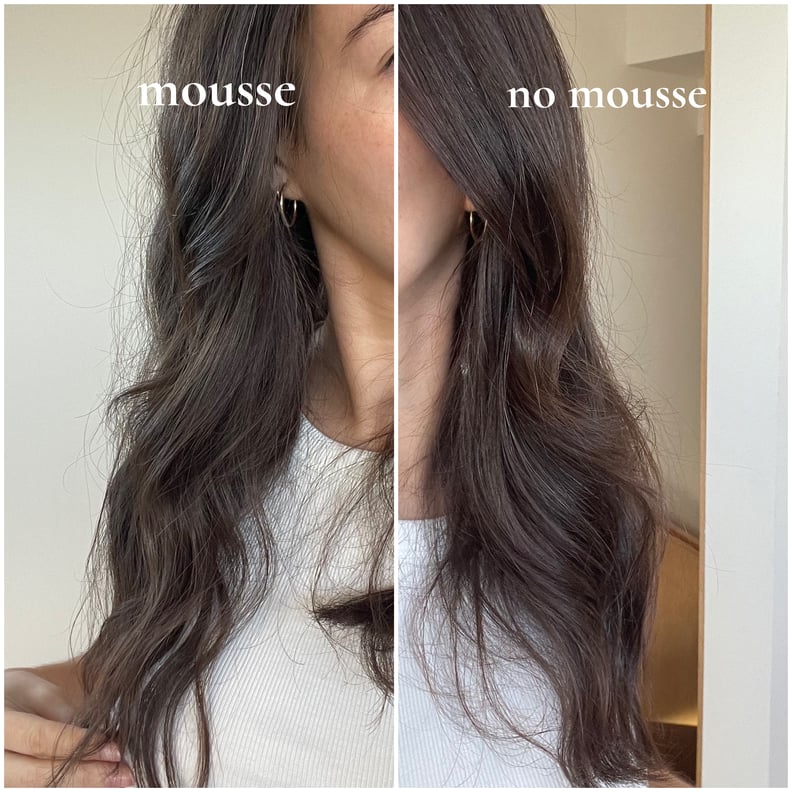 To put it simply: this hack definitely worked. It helped my curls stay in place even after sleeping on them overnight. As for the feel of my hair, the side of my head where I used the mousse didn't feel crunchy or stiff, but it did feel a little more texturized, and I could definitely feel that I had extra product on that side. Although it was noticeable to me when I touched my hair, I don't think it was noticeable at all when looking at my hair, and I think the fact that it helped my curls stay put for longer was well worth the gritty feeling.
If you've been frustrated with your hair and its inability to hold a curl, definitely give this a try. It's a trick I'm already planning on using every time I curl my hair to make sure my styled hair lasts as long as humanly possible.