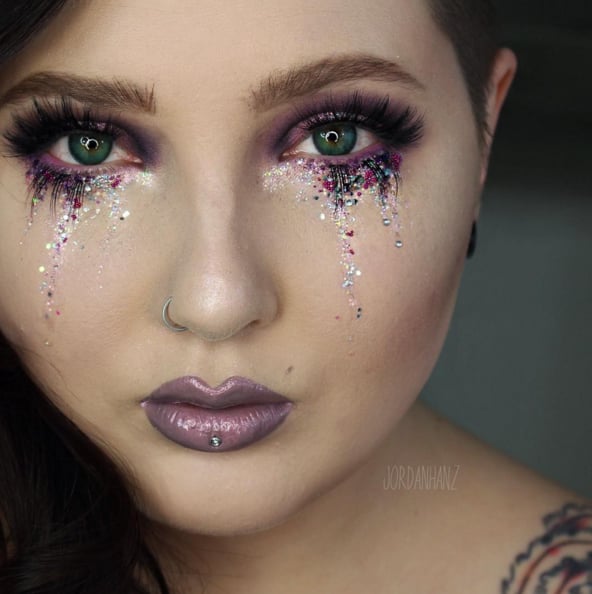 Instagram | jordanhanz
Though glitter tears have made a runway debut, sometimes it takes a fashion-forward millennial celebrity to get a movement going. So was the case when Elle Fanning attended the Saint Laurent show in February with rock 'n' roll gunmetal glitter smudged under her eyes. The look was badass, and it definitely inspired those gifted with outstanding makeup skills to copy it on Instagram.
The glitter tears fad marries two trends: extreme sparkles and grunge beauty. Women and men are showing it off in every which way — from pairing it with rainbow hair to wearing it as a soft shimmer. It's an exciting time for beauty with Halloween ideas seeming to creep into everyday wear. Keep reading to view some of our favorite glitter tears executions from the Instagram community.