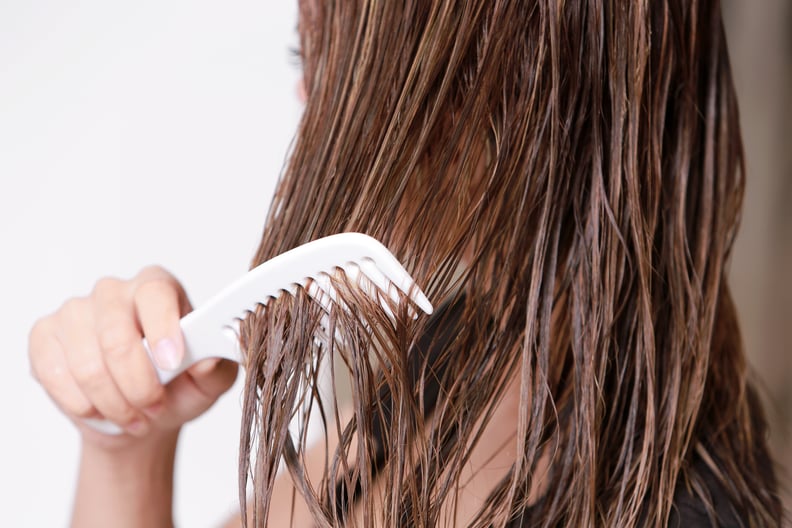 The Best Way to Air-Dry Curly Hair
In general, curly hair has a learning curve but once you get your styling methods down, you'll be left with beautiful, bouncy curls — even when air-drying. "For curly hair, use a wide-tooth comb while hair is wet," Peverini said. "Next, coat hair with a curl cream and twist your strands, alternating some forward and some backward into rope-like sections — this will leave perfect curl formation."
The Best Way to Air-Dry Wavy Hair
Wavy hair is one of the easier hair types to air-dry because of your natural loose texture. "For wavy hair, you can use the rope-twist technique to enhance your wave, but twist hair in larger sections," Peverini said. "Once dry, break the sections apart using a detangler comb and the results are soft waves."
The Best Way to Air-Dry Straight Hair
For straight hair, brush your hair out while still in the shower to remove any tangles before towel drying by scrunching hair upward. "Position your part and apply your favorite serum or mousse," Peverini said. "As it begins to dry, shake the hair through the fingers lightly, but do not rake through. This will help give body to straight hair."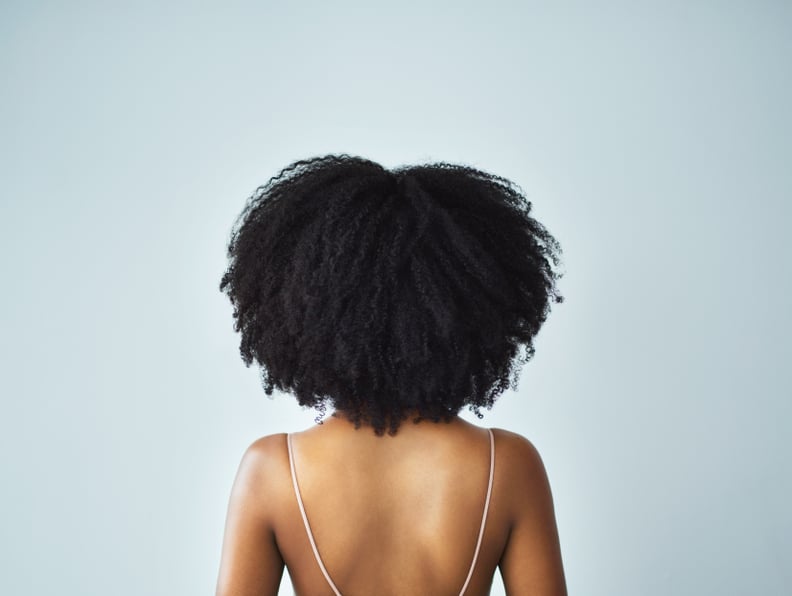 Air-Drying Tip #1: Don't Go to Sleep With Wet Hair
"It's best to wash your hair a couple hours before bedtime, since you don't want to go to bed with wet hair," Peverini said. "This also saves time getting ready in the morning." If you go to sleep with wet hair, you run the risk of sleeping on it, which can lead to creases or flatness in the hair.
Air-Drying Tip #2: Use a Microfiber Towel
Your towel can be responsible for frizz if you're not using the right material. "Use a microfiber towel to scrunch hair dry," Peverini said.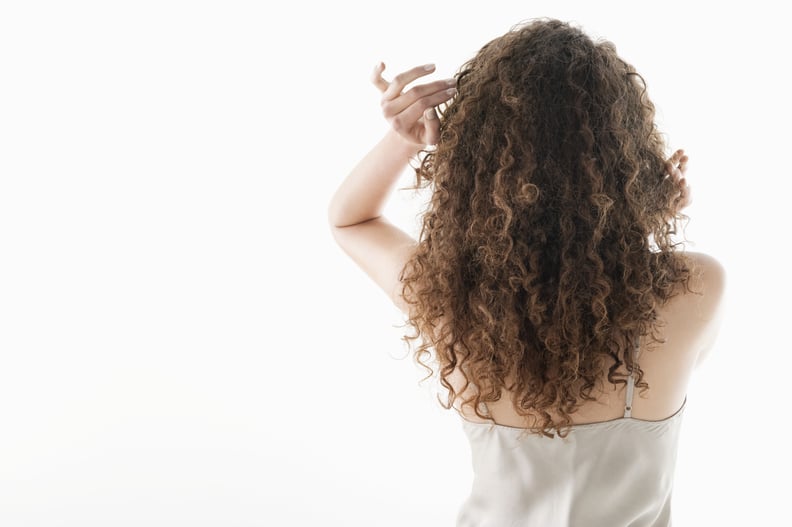 Air-Drying Tip #3: Sleep on a Silk Pillowcase
No matter if you're heat styling or air-drying your hair, a silk pillowcase can help eliminate frizz. When you sleep, you create friction by tossing and turning. The soft silk fabric allows hair to move without any tugging.
Air-Drying Tip #4: Create Volume With Clips
"If you want extra volume when air-drying, use a small hair claw at the top of the head while hair dries to give lift," Peverini said. "These can also be placed around the head for more shape and root lift."
Air-Drying Tip #5: If Hair Dries "Wrong," You Can Fix It
If your hair air-dries with less than desirable results, you can have a do-over — without rewashing your entire head, that is. "Mist it with some water or a leave-in conditioner and then try to reshape it," Peverini said. Worse case scenario, opt for a ponytail or messy bun.