I Cry Over Everything, and Huda Beauty's New Eyeliner Held Up To a Wedding Full of Tears
As POPSUGAR editors, we independently select and write about stuff we love and think you'll like too. If you buy a product we have recommended, we may receive affiliate commission, which in turn supports our work.
Let's be clear: I cry a lot. When Rachel gives birth to Emma on Friends, and everyone comes to visit her in the hospital, I cry every time, even though I've seen that episode approximately 800 times. When my boyfriend let me know that I'd be accompanying him to a wedding (the first I've ever attended), I pictured myself in formal attire with streams of liquid liner dripping down my face from the inevitable tears. Luckily, Huda Beauty allowed me to try out its new Life Liner ($25, available Sept. 12), which took a whopping three years to create, and the team swore would be completely budge-proof, fade-proof, and waterproof.
Brand founder and CEO Huda Kattan told POPSUGAR that she was initially against the idea of her brand launching an eyeliner, despite requests from fans. "I struggled to see why I should create my own though since there were already so many eyeliners on the market that I loved," Kattan said. After her team presented her with an outstanding formula, however, the Life Liner changed her mind. "They found a formula that was truly extraordinary, and I couldn't help but fall in love."
Check out how it held up for me, ahead.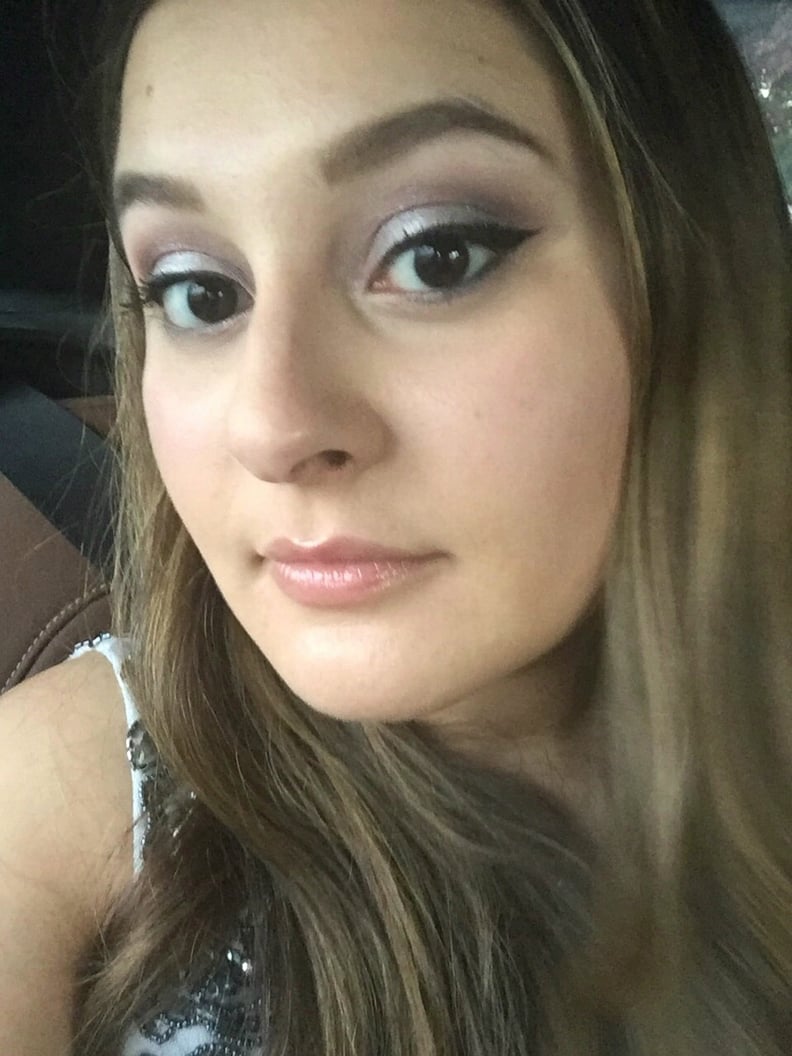 Huda Beauty Life Liner Before the Wedding
As I rushed to get ready for the wedding, I was relieved by how easy it was to use the liner. One end of the double-sided stick includes an inky black liquid liner (called The Liquid Liner) with a precise bristle brush that made it easy to get a razor sharp wing on both eyes in a minute flat. The other end includes a creamy, super-dark matte pencil eyeliner (called The Pencil Liner) that took almost no pressure to apply to my waterlines. When I finished my makeup, I tossed it in my bag, anticipating the need for touch-ups after the ceremony.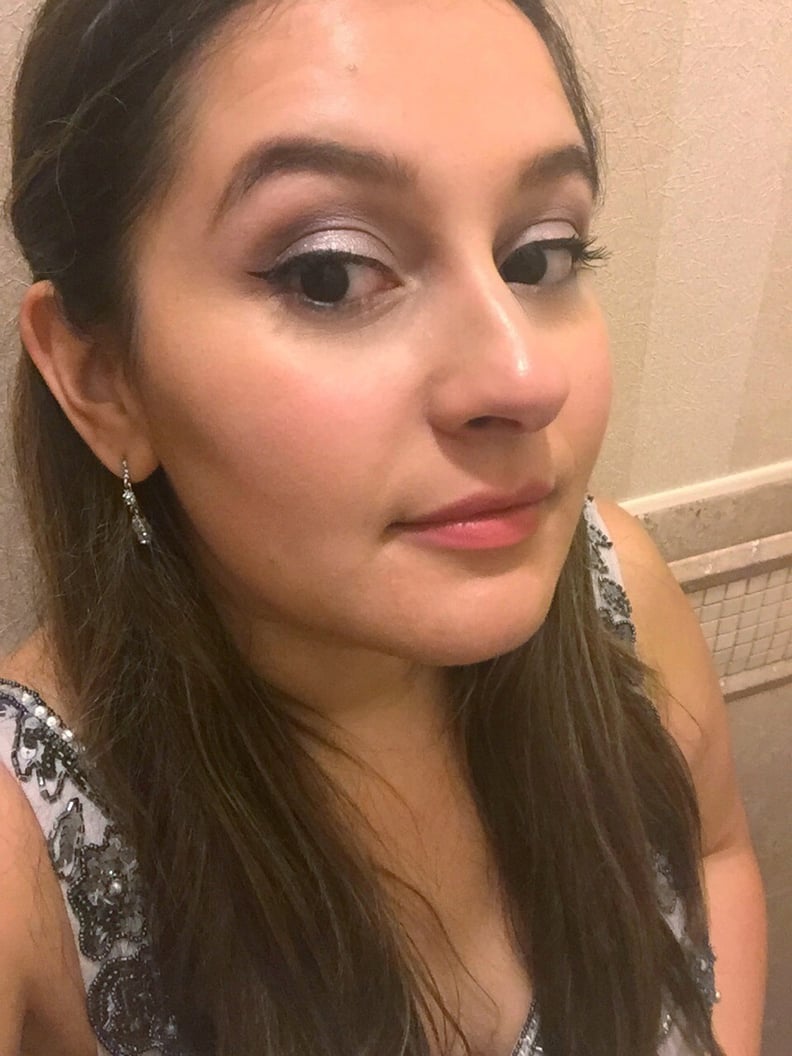 Huda Beauty Life Liner After the Ceremony
Although I don't know the couple well, their outdoor ceremony was really touching, even in what felt like 90 percent humidity. As I sat in my dress sweating, I got teary eyed as they exchanged vows. Once the ceremony was over and I headed inside, I took a quick trip to the bathroom to check out how much of my makeup had melted off my face.
My hair was frizzy, flat, and no longer curled, my face was in need of powder, but my eyeliner had not smudged or faded even a little after three hours of wear. It turned out that I didn't need to reapply any liner. I went to go dance for the next few hours, confident my eye makeup was good to go.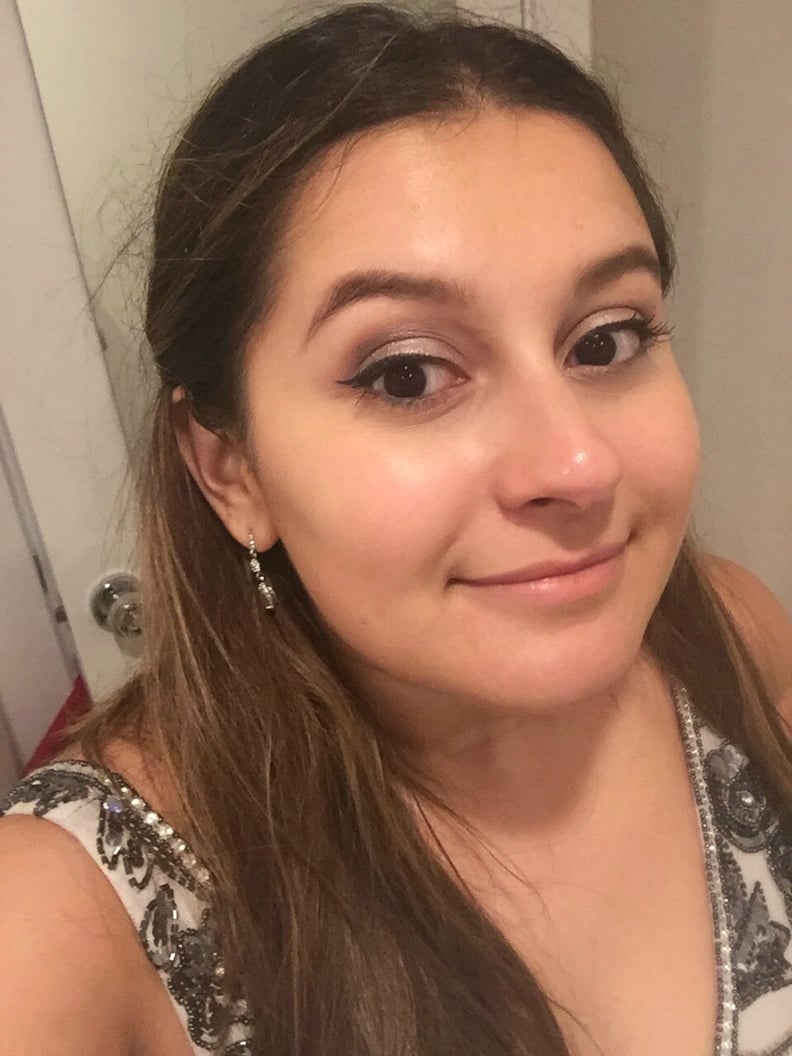 Huda Beauty Life Liner After the Reception
Even when I was finally turning in for the night at 2 a.m., the eyeliner was still there — more than seven hours later. In fact, I couldn't even remove it with my makeup wipe, so I was happy I also packed the brand's new Limited-Edition Makeup Remover Balm ($12, available Sept. 12). I scooped out a little of the oily balm into my hands, and massaged it onto my eyes, dissolving the liner in seconds.
While I have an extensive collection of eyeliners, I think I'm finally ready to say "I do" to the Huda Life Liner. Anything that can hold up to my emotional ass is worthy of a lifetime commitment.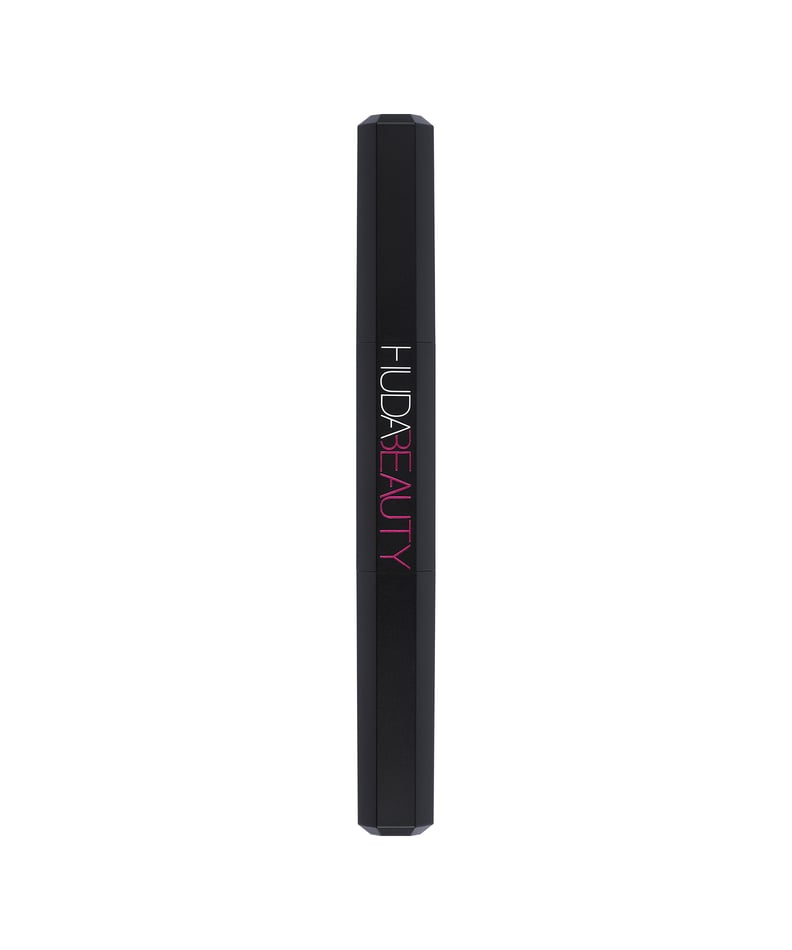 Huda Beauty Life Liner