9 Black Women Who Have Helped Make the Beauty Industry a More Inclusive Space
As POPSUGAR editors, we independently select and write about stuff we love and think you'll like too. If you buy a product we have recommended, we may receive affiliate commission, which in turn supports our work.
In recent years, diversity has become a much-talked-about topic in the beauty industry, with the global racial-justice movements of 2020 only amplifying the conversation. It is safe to say that for a very long time, the skin- and hair-care needs of Black women were simply an afterthought when it came to new product launches and ingredient innovation. Thankfully, things are starting to change: difficult conversations are taking place, and many of the beauty brands we know and love are stepping up to ensure that the needs of Black women are met. When we think of diversity, our first thought may be an extensive foundation shade offering, but it is so much more than that.
We are celebrating nine Black women who have had an undeniable impact on the beauty industry through speaking up or using their respective platforms to help usher in the changes they wanted to see. Each and every one of these inspiring game changers has transformed the beauty industry for the better.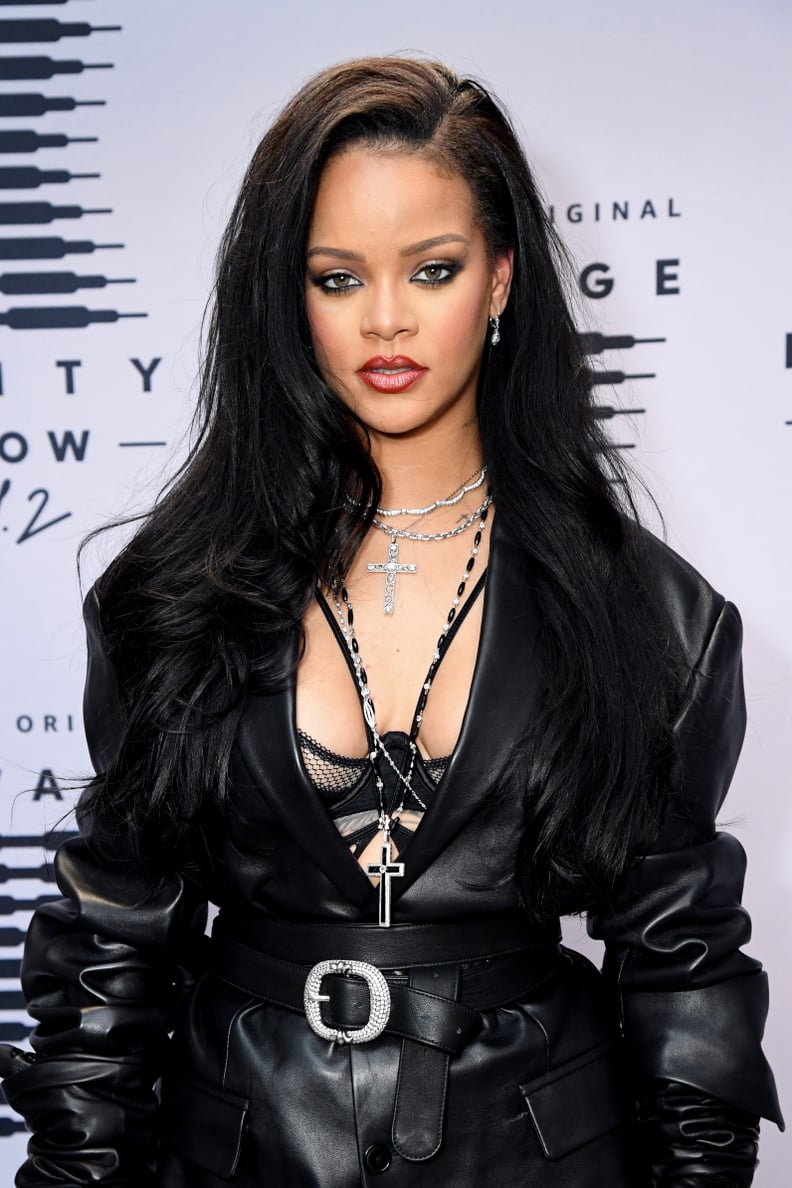 Rihanna
In 2017, Rihanna turned the beauty world upside down with the launch of Fenty Beauty. Fenty Beauty was the first ever makeup brand to offer a foundation range with 40 different shade variations. In addition to this, the brand's campaigns were inclusive, representing all skin tones, sizes, and genders.
In an interview with Time magazine shortly after Fenty Beauty launched, Rihanna said she "never could have anticipated the emotional connection that women are having with the products and the brand as a whole." Finding the right foundation shade can be a real struggle for most Black and brown people, so it's safe to say that a lot of prayers were answered with the launch of Rihanna's revolutionary brand.
Not even a year after the launch, historic brands such as L'Oréal, Dior, and Cover FX extended their foundation ranges, giving equal consideration to people of color when it came to their shade offerings. Fenty Beauty was the wakeup call that the beauty industry needed to do better. It was impossible for other brands not to follow in Rihanna's footsteps.
Pat McGrath
For the past three decades, Pat McGrath has been creating daring and out-of-the-box makeup looks for nearly every major fashion designer and every major magazine you can think of — looks that have been the source of inspiration for many beauty trends over the past 30 years. She has raised the bar and successfully defined beauty on her own terms. In 2017, she became the first Black woman and makeup artist to receive a Founder's Award from the Council of Fashion Designers of America (CFDA) for her outstanding work in the industry.
Vogue magazine has called McGrath "the most influential makeup artist in the world," and in 2019, she was included on Time's 100 Most Influential People list. In 2015, she launched her own line of beauty products called Pat McGrath Labs. The brand quickly became the biggest-selling beauty line at Selfridges in the UK and at Sephora in the US. Her most recent collaboration with streetwear brand Supreme produced a limited-edition lipstick, which reportedly sold out within 8.6 seconds of going online.
With models including Naomi Campbell, Hailey Bieber, and Paloma Elsesser as muses, McGrath continues to define and create future trends.
Iman
After years walking the runway for high-fashion designers like Calvin Klein and Yves Saint Laurent and posing for major magazines, Iman saw a gap in the industry after failing to find products that worked for her skin tone. On her first job for American Vogue in 1976, a makeup artist asked if she had brought her own foundation to the shoot, as he didn't have anything suitable for her skin tone. As a result of this encounter, Iman began mixing her own foundations, and in 1994, she launched Iman Cosmetics.
Not only did Iman give women of color a choice of options, but her products were also accessible and reasonably priced. To this day, Iman Cosmetics has one of the bestselling foundations in America. Iman certainly paved the way for more diversity within the cosmetics industry.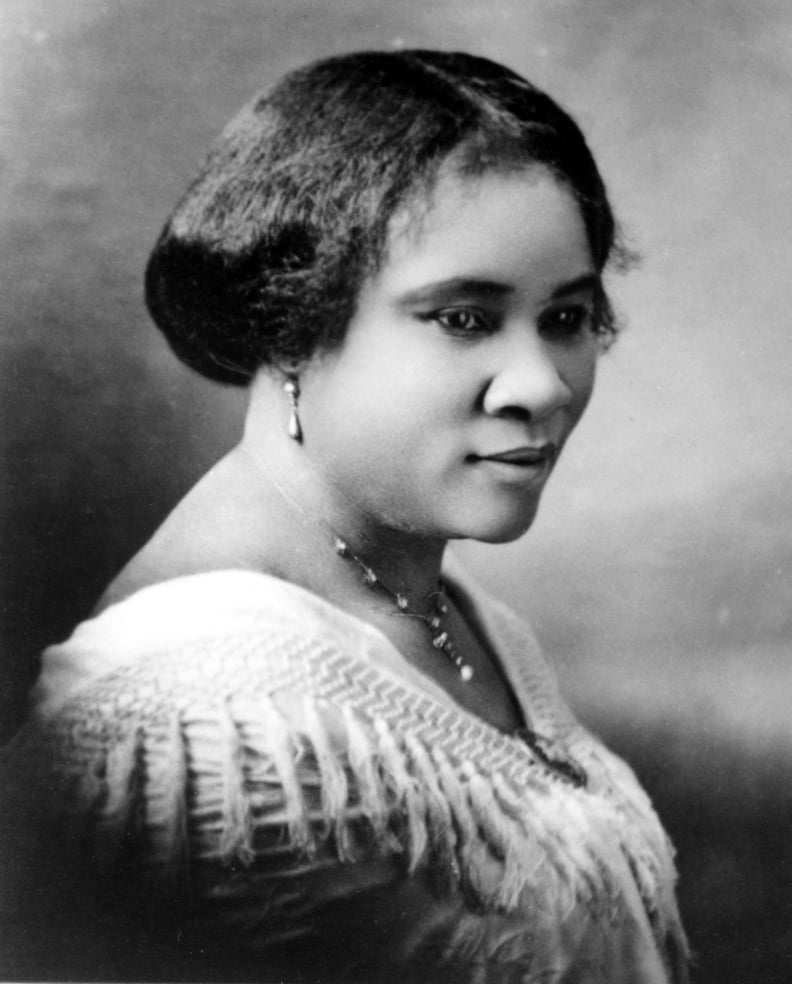 Madam CJ Walker
Madam CJ Walker was the first Black woman to become a millionaire in America. Born in 1867 in Delta, LA, she was the child of two former slaves. After her marriage ended, the mother of one's health began to deteriorate. As she started to lose her hair in the 1890s, Walker embarked upon a search for a cure for her hair loss.
In 1904, she launched her own range of hair-care products and straighteners for Black women, Madam Walker's Wonderful Hair Grower. Along with her hair grower, she also launched a product called Glossine, which was a pressing oil and a vegetable shampoo. Walker wanted Black women to know that it was possible to grow their own hair and that there was nothing wrong with them taking pride in themselves and their appearance.
As the business became successful, she began to advocate for Black women's economic independence. She employed 40,000 Black women and men in the US, Central America, and the Caribbean.
Walker paved the way for every Black hair and beauty entrepreneur you see today. She believed women could be successful, independent, and beautiful at the same time — she was a true advocate for Black excellence.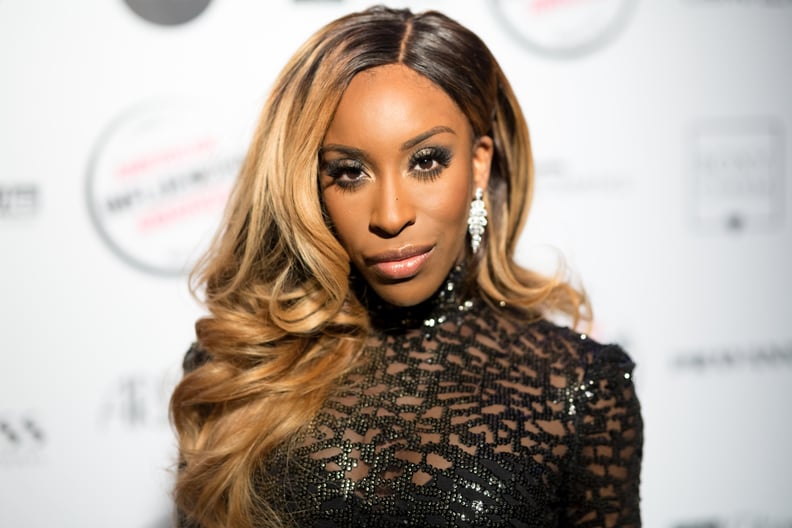 Jackie Aina
Over the last decade, YouTuber Jackie Aina has become a household name in the beauty world. She uses her YouTube channel to advocate for visibility of people of color in the beauty industry, and her impact is immeasurable.
What makes Aina's brand so unique is her no-nonsense approach to reviewing products. She prides herself on authenticity, and if she doesn't think a product is worth investing in, she won't hesitate to let her 2.4 million subscribers know. Aina has also become known for openly discussing representation in the industry. She has even challenged beauty brands to do better with their offerings for Black customers.
Too Faced heard her call, and in 2018, it recruited Aina to assist with developing makeup that's more inclusive for people of color. She is also the first beauty influencer to receive an NAACP Image Award for her advocacy of diversity in the beauty industry. Way more than a bold beauty influencer, Aina has used her platform to hold the beauty industry accountable as well as ensure BIPOC are represented.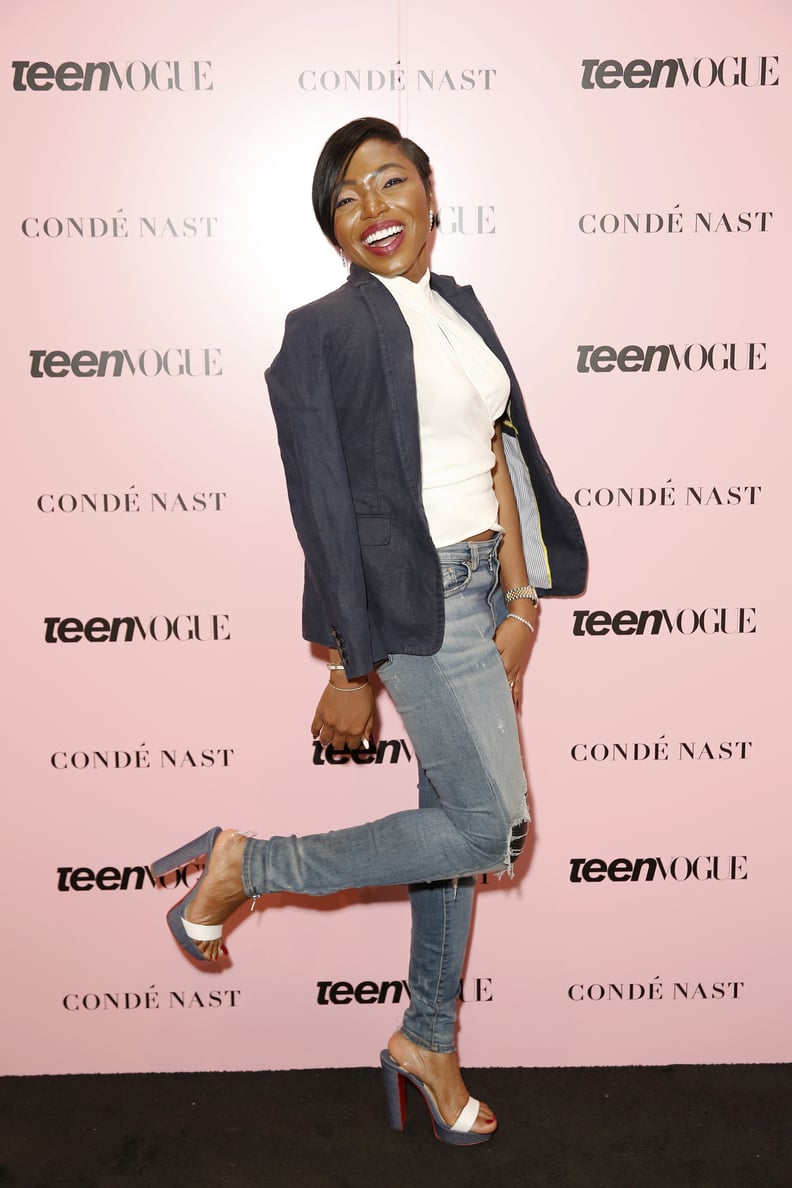 Sharon Chuter
After a decade working as a beauty executive for brands such as Revlon and Benefit Cosmetics, Sharon Chuter knew intimately how Black women were still underrepresented in the beauty community. Because of that, in 2019, she launched Uoma Beauty. The brand features a 51-shade foundation range, which also comes in six different formulations. What makes Uoma unique is that there's something for everyone: undertones, skin chemistry, and many other factors were taken into consideration during the formulation process.
Chuter's influence in the beauty industry became evident in June 2020 with the launch of "Pull Up For Change." The movement was created when she noticed many beauty brands posting black squares on Instagram as a sign of support for #BlackoutTuesday. As a result of this, Chuter challenged companies to share the number of Black people they employ on a corporate level. Within the space of a few weeks, industry giants were disclosing their numbers. Some brands openly acknowledged that there was a lack of representation in their HQs and that they needed to do better.
When we talk about diversity, a lot of people may think about makeup or advertising, but that's just the beginning. We need to continue to have conversations about inclusivity as a whole without feeling afraid or uncomfortable, and Chuter has played a big part in making this possible.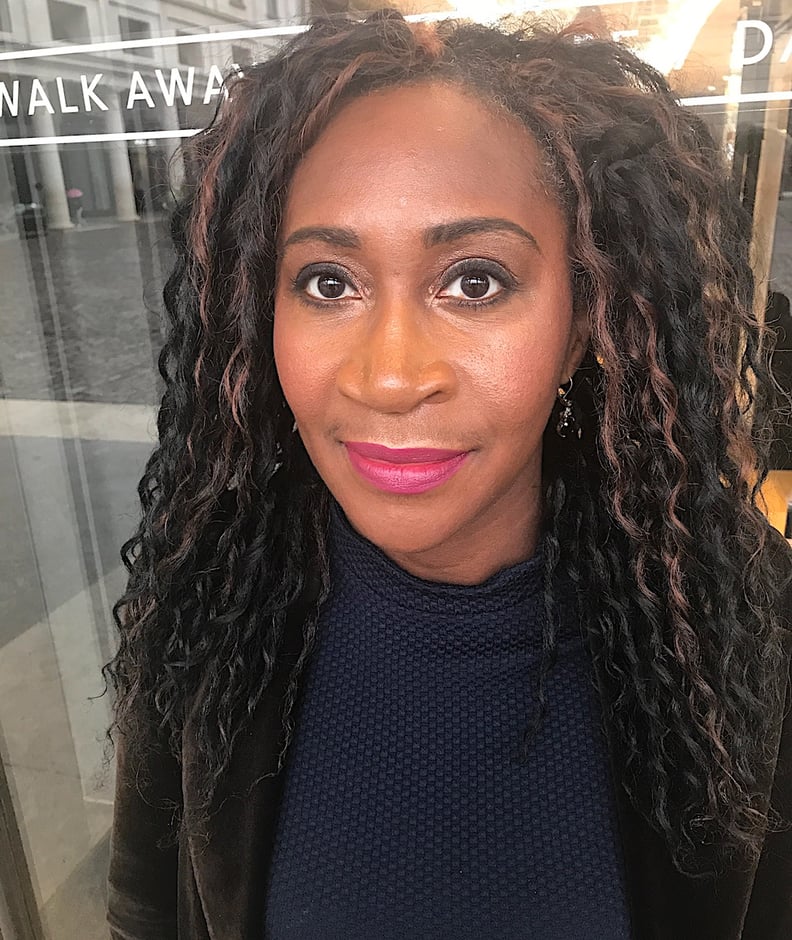 Ronke Adeyemi
Ronke Adeyemi is the founder of Brown Beauty Talk, the UK's leading beauty platform aimed at Black women. It all began in 2013 when Adeyemi identified a gap in the market for Black and Asian women to discuss beauty issues. As a result, Brown Beauty Talk was born and #BBT talks took place on Twitter on a weekly basis. The following year, the Brown Beauty Talk website was launched.
For years, the BBT team has featured Black-owned brands on its platforms. They have also interviewed a number of industry professionals and public figures and keep their readers hooked with articles such as "The Beauty Product I Cannot Live Without" and "What's in My Makeup Bag?"
In October 2020, Brown Beauty Talk launched the first beauty directory for Black-owned beauty brands. The aim of the directory is for beauty-lovers to find products that have been created with Black women in mind. The directory features a number of hair-care, skin-care, and makeup brands. A list of online retail sites that stock products for Black-owned businesses is also accessible.
Brown Beauty Talk was recently voted one of the Top Ten Beauty Blogs by Vuelio. What makes the website so special is that it has provided (and continues to provide) Black and Asian women with a safe place to discuss and discover their hair and beauty needs.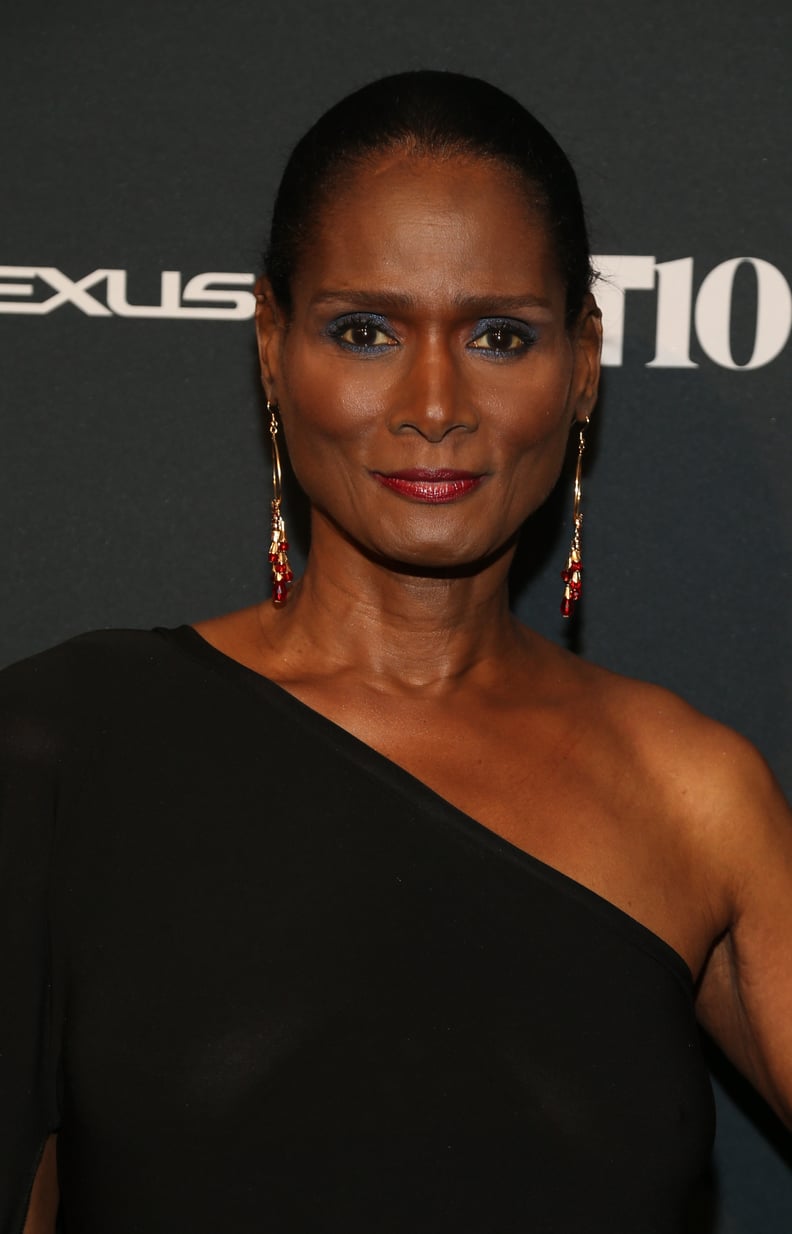 Tracey "Africa" Norman
Tracey Norman was the first Black transgender woman to model. At the start of her career, she didn't disclose her identity and was able to work with publications such as Essence, Vogue Italia, and Harper's Bazaar India. In 1975, she appeared on the box of Clairol's Born Beautiful Hair Colour No.512. The shade was one of Clairol's bestsellers at the time. In 1980, the truth about her birth gender was discovered by a hairdresser while on a photo shoot. The hairdresser publicly outed her, and as a result, companies refused to work with her. After years struggling to find work, Norman became an active figure in the drag ball community.
In 2015, Norman became the subject of a biographical piece written by digital fashion site The Cut. The following year, Clairol signed her as the face of its "Nice 'n Easy Color as Real as You Are" campaign. Norman later became one of two openly transgender models to appear on the cover of Harper's Bazaar.
It took a lot of courage for Norman to enter the world of modeling, especially at a time when transgender people weren't accepted in society. As attitudes toward the LGBTQ+ community have now thankfully changed, the revitalization of Norman's career was well overdue.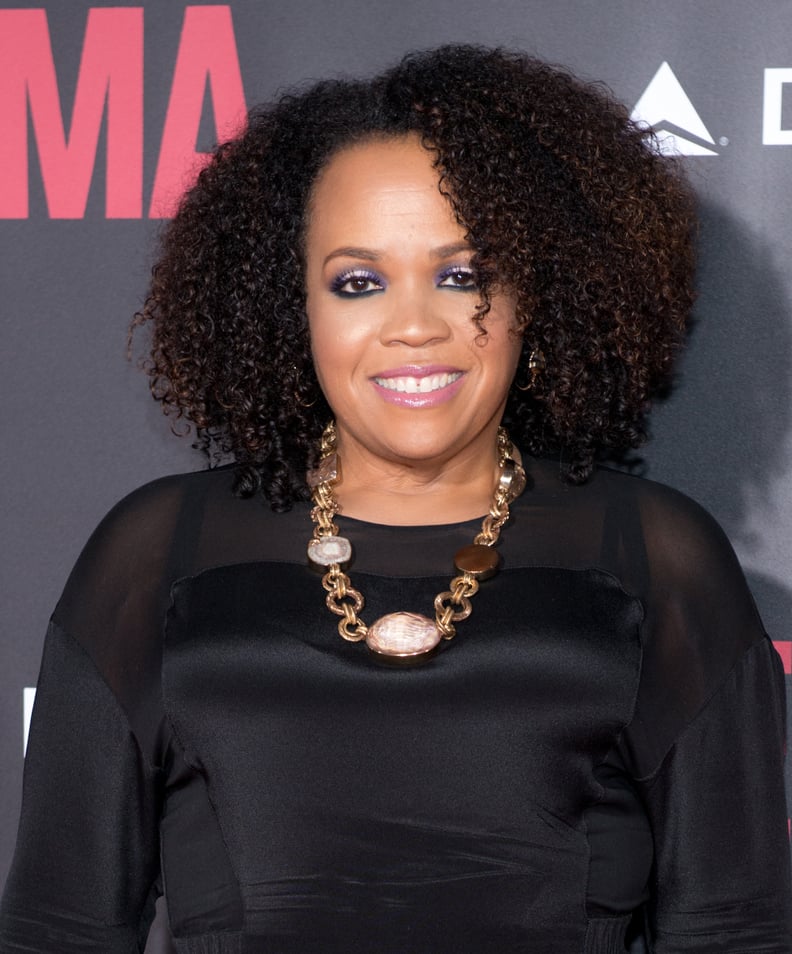 Lisa Price
What started as Lisa Price's kitchen-table project turned into the mass success known as Carol's Daughter. The product line for natural-care enthusiasts has even grown to include body- and skin-care offerings for a variety of types and needs. In 2014, beauty giant L'Oréal acquired Carol's Daughter as part of an effort to make multicultural consumers a priority for future business. Natural hair is a part of the Black beauty fabric, but it's safe to say Price and her Harlem-bred brand brought curly coils to the forefront.