What Fenty Beauty Means to a Woman of Color
Why Fenty Beauty's Launch Means Everything to Me as a Woman of Color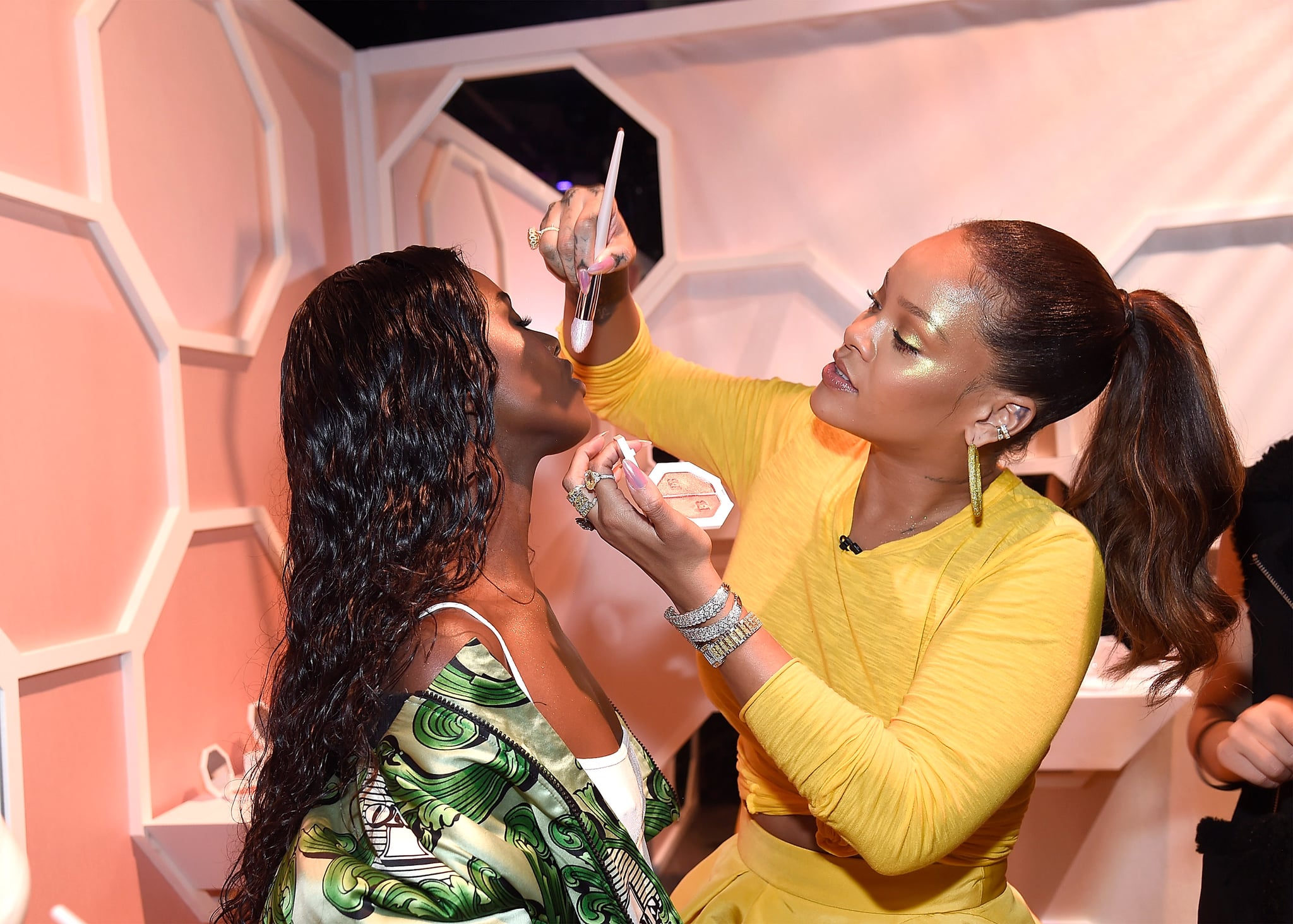 Image Source: Getty Images
When I heard Rihanna was releasing a beauty line, I knew I had to support her. Rihanna has been a beauty and style inspiration for me since she took control of her image with the release of Good Girl Gone Bad.
Her albums have gotten me through heartbreak (Rated R), made me own my power as a woman (Unapologetic), and helped me realize there is always an opportunity to reinvent yourself even if people think your new vision doesn't work (Anti). I know many people share my same admiration for her as a style and beauty icon.
As a woman of color, she's much more than an unapologetic, beautiful badass. She is a true representation of #BlackGirlMagic.
She is a black woman who came into her own while dealing with private moments in the public eye. As she's risen to superstardom, she has never stopped advocating for us. When I say us, I mean women of color. Fenty Beauty speaks to that by offering a range of 40 shades of foundation that has us in mind.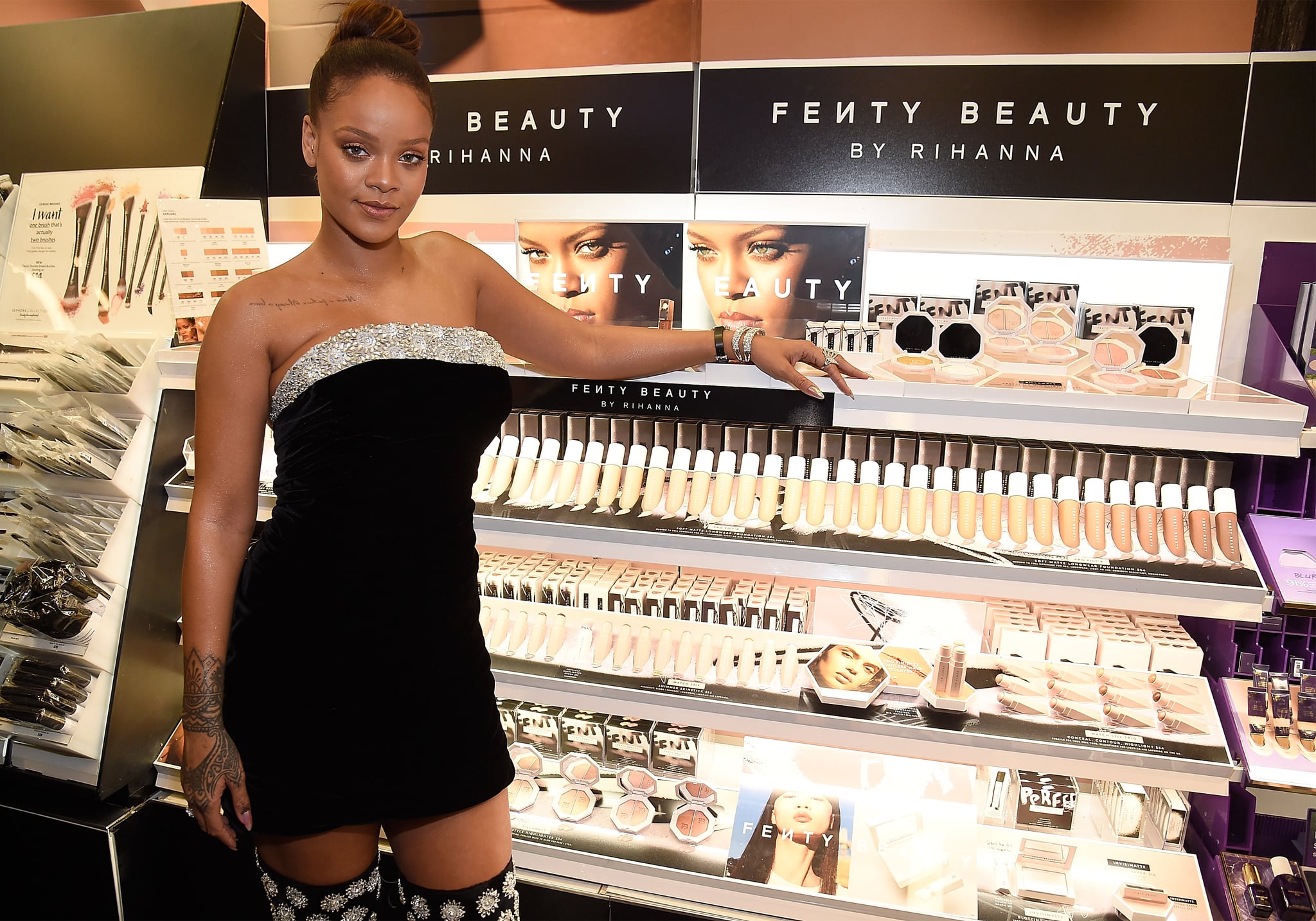 Image Source: Getty Images
I've heard disappointment from ladies about the collection being "basic." As one person put it to me, "There's no wow factor," which is true depending on your perspective. If you've never struggled with finding the right shade of foundation, this collection could seem lackluster to you. If you're someone like me who has always struggled to find the right foundation color, Fenty Beauty is everything.
If we want representation in beauty, we have to support brands that are thinking beyond dollars and cents.
I set an alarm so that I wouldn't doze off without making my online purchase from Sephora — but I overslept! Thirty-nine minutes after midnight, I was rubbing the sleep out of my eyes and frantically logging into Sephora to make my purchase. When I got to the checkout screen, I paused. I started talking myself out of spending money on new makeup. I had just spent more than $100 in Sephora the week prior, and your girl is on a budget.
But then I thought about it differently. How many brands out there are run by a brown beauty and made with us in mind? Not many. If I don't support Rihanna's initiative, there is a chance that other brands won't follow suit. If we want representation in beauty, we have to support brands that are thinking beyond dollars and cents. With this in mind, I followed through with my order.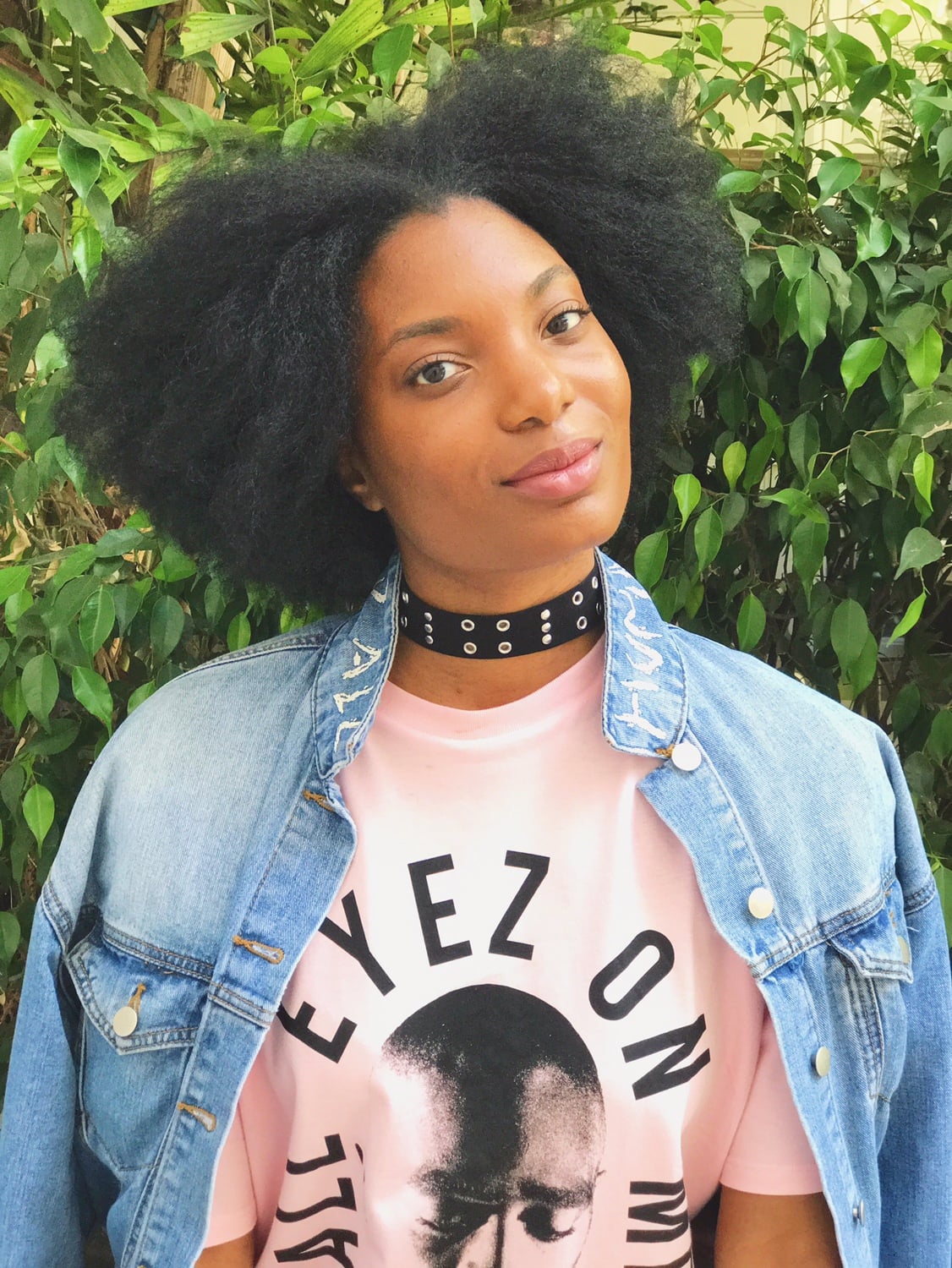 Image Source: Bianca Lambert
We know that Rihanna's line is sure to sell out. She's Rihanna. But here is what also should be taken into consideration. Her campaign is inclusive, the packaging is on point (I didn't expect anything less), and she's made it clear that she is in the beauty game and here to stay.
I don't know if the items I purchased will live up to the hype, but I have a feeling they will. It's clear that just like her collaborations with River Island, Puma, and Manolo Blahnik, Rihanna doesn't put her name on anything she hasn't 100 percent dedicated herself to developing.
I know that this is just the beginning for Fenty Beauty, and I can't wait to see what's next.