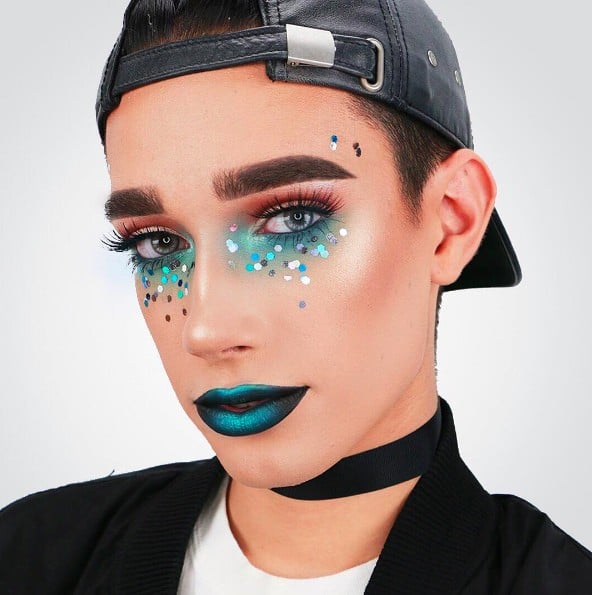 Instagram | jcharlesbeauty
In 2016, men wearing makeup (and sharing their fierce looks on Instagram) is nothing new. There are YouTube celebrities, such as Patrick Starr and Makeup Manny, leading the pack. But one 17-year-old vlogger just cracked the CoverGirl ceiling when he was crowned the first-ever male ambassador of the brand. He will be starring in campaigns alongside Katy Perry, and it's a pretty badass credit for his résumé. If you recall, James is the teen whose yearbook photo went viral, and even Zendaya tweeted it.
Once James got on our radar, we couldn't look away. And we mean that literally. The guy has got serious face-painting skills, be it a sexy rainbow smoky eye, exposed freckles on matte skin, a kooky Halloween costume, or brows so bold they rival Lily Collins's. So join us as we go down a rabbit hole, admiring James's most mesmerizing makeup looks. Here, we rounded up 50 of our favorites that he shared with his 428K Instagram followers.