Jennifer Coolidge's E.l.f. Cosmetics Super Bowl Commercial
Jennifer Coolidge Plays a Dolphin in the Only Super Bowl Commercial That Matters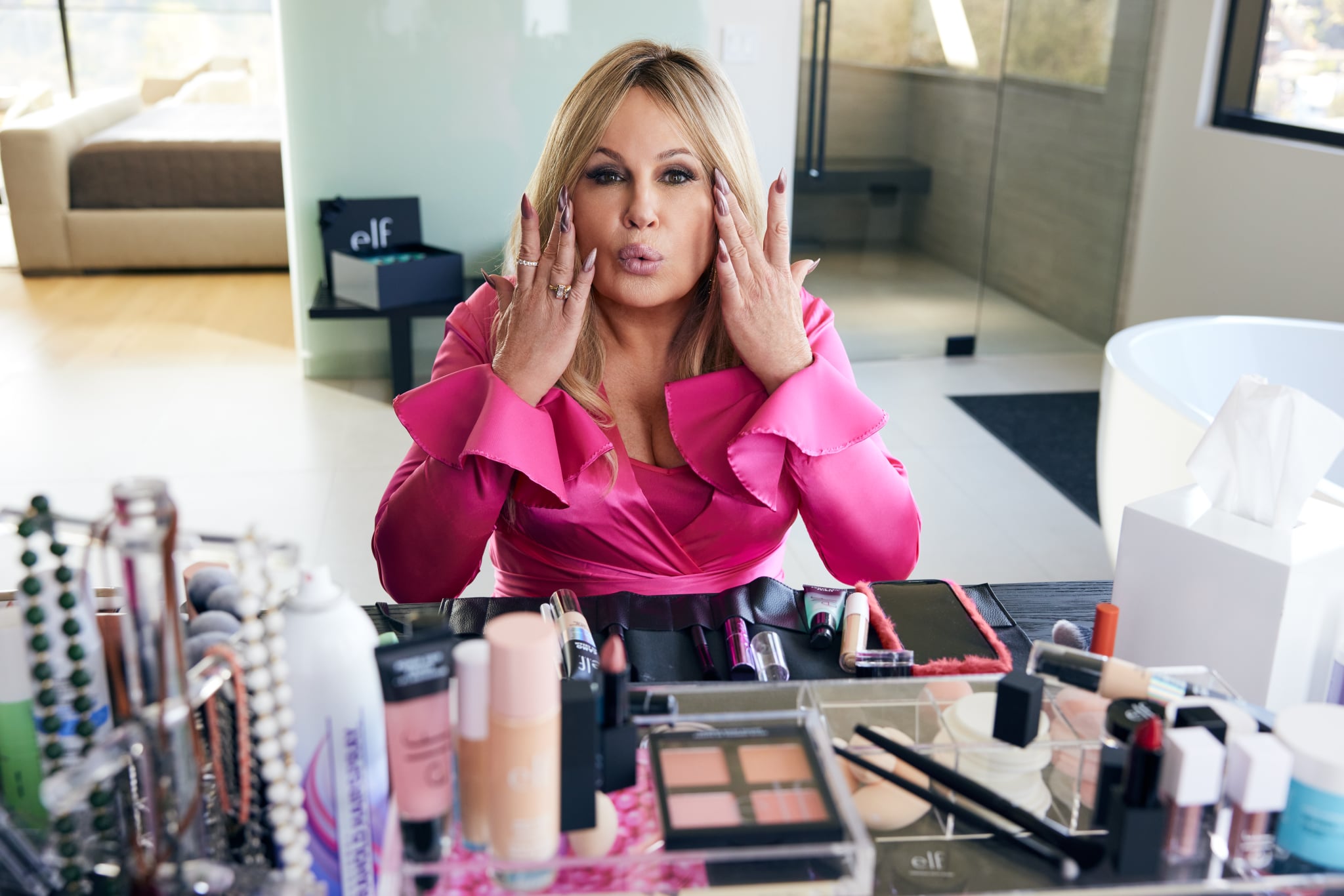 Image Source: Jeff Lipsky
Step aside, Doritos and Pepsi — E.l.f. Cosmetics is coming in hot with the best Super Bowl commercial of the year. The drugstore beauty brand enlisted Jennifer Coolidge to star in its first-ever televised advertisement, and it's quite the comedic masterpiece.
In a teaser video released on Feb. 9, the Emmy winner receives a gift box of E.l.f's TikTok-famous Power Grip Primer. Upon slathering a few pumps of the blue-tinted product on her face, Coolidge admires her dewy complexion in the mirror and exclaims, "Oh my gosh, it looks like I came from the sea. I look like a dolphin . . . like a baby dolphin!" She then erupts into a spot-on imitation of the aquatic mammal, a joyously chaotic sound we just might use as our new alarm tone.
The ad is the culmination of a dream for Coolidge. Just last month, the star went viral for saying she's "always wanted to play a dolphin" during a red carpet interview at the Golden Globes. She accomplished the goal with a little help from none other than "The White Lotus" creator Mike White, who cowrote the script for the E.l.f commercial. White and Coolidge last worked together on two seasons of the HBO show.
Watch the teaser below. (Don't worry, we're sharing the full commercial in a second, too.)
"I look like a dolphin . . . like a baby dolphin!"
E.l.f. is an ideal brand partner for Coolidge, who said she's "always been passionate" about vegan and cruelty-free beauty, two qualities the company is committed to. "Years ago, I studied makeup artistry and that really shaped my relationship with beauty," the actor said in a press release. She's a big fan of the Power Grip Primer in particular, which, "works beautifully and makes my skin sticky, glowy and dewy in the best way possible," she added.
Coolidge's final 30-second commercial debuted before the Rihanna concert during the second quarter of the big game on Feb. 12. Watch the hilarious clip below.