J Lo Wore the Perfect Neutral-Pink Nail Polish, and It Only Costs $9
We — like many, many celebrities recently — love nail art. Sometimes, there's nothing better than a fresh set of neutral-pink, supershiny gel nails. But it's always a challenge finding the perfect pale pink hue for your skin tone. You probably don't want it to be too pink, brown, or yellow, and once you find the right shade for you, you'll never let it go. Or, you feel bad about choosing it every single time you treat yourself to a manicure.
Manicurist Tom Bachik (whose clients also includes Selena Gomez, Kim Kardashian, and Hailee Steinfeld) has found the perfect neutral hue for Jennifer Lopez that's great for every occasion and only costs $9. The color in question? Essie Topless and Barefoot ($9), which is a pale beige-pink. It appears that Bachik used a gel version of the color, likely two coats of the hue plus a supershiny topcoat to seal off the manicure, making sure it lasts through Lopez's red carpet appearances and grueling schedule and workouts.
Ahead, get a close-up look of Lopez's nails, and shop her exact shade — it might just be your perfect pink, too. Oh, and it also just so happens to make an ideal wedding-day nail color, whether you're a guest or the bride.
Jennifer Lopez Wearing Essie Topless and Barefoot, October 2019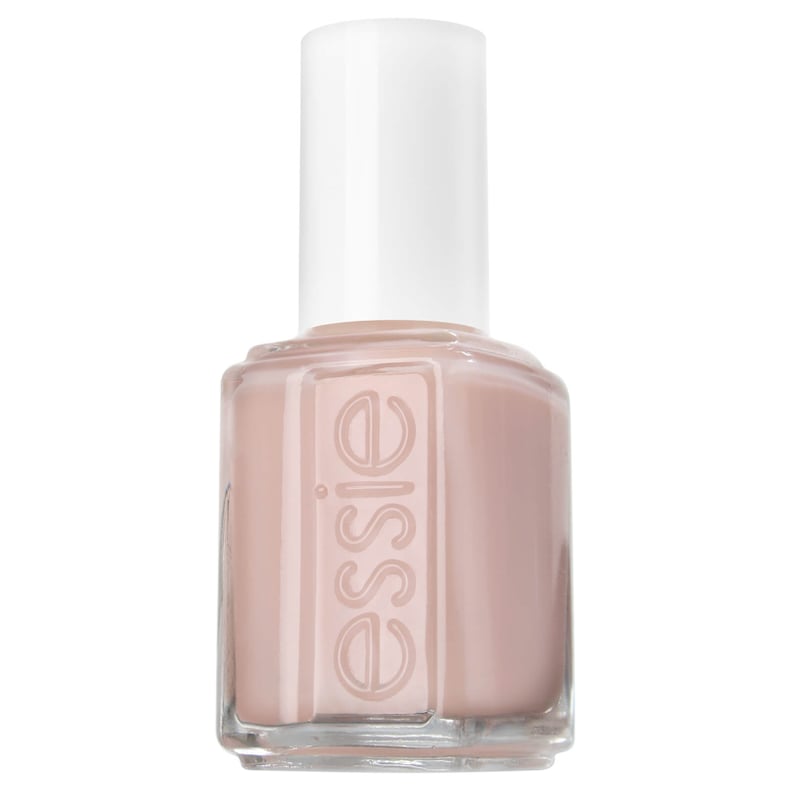 Essie Topless and Barefoot Nail Polish