Jeremy Allen White's Tattoos Give You a Peek at His Softer Side
Ever since "The Bear" came out on Hulu in June 2022, people can't stop talking about Jeremy Allen White. In the show, his character, Carmy, is heavily tatted, but in real life, White's tattoo collection isn't quite as robust. The actor has at least six known tattoos that are visible on his arms and chest. One of the designs was even on full display when he played Lip Gallagher on "Shameless."
White has gotten his designs at different stages of his life, and many of his tattoos have deeper meanings. A few of the actor's most personal designs are for his ex-wife, Addison Timlin; his kids; and a group of his old friends, showing that he's not afraid to mark his commitment with some permanent matching ink. White's most talked-about tattoo marks a very special occasion for him: the birth of his first daughter, Ezer, whom he shares with Timlin. A few pieces stay relatively hidden under his shirt, but other bicep tattoos are visible under the sleeves of his T-shirts.
While the actor hasn't publicly spoken about the meaning behind all of his tattoos, we've done some digging to uncover the deeper significance of as many designs as possible. Ahead, learn what White's tattoos mean and get a closer look at all of his ink.
Jeremy Allen White's Triangle Tattoo
White's triangle tattoo on his chest was on display a few times during the 11-season runtime of "Shameless." While some people thought the ink was added to Lip's character and speculated on its meaning, the tattoo is actually part of White's personal collection.
When asked what it means in an interview with Fox, White said, "I appreciate your question, but it's a really lame answer I have for this. The triangle tattoo was for a couple of friends. I got it when I was really young. I was like 17, and it was done very poorly, so it's very raised."
He explained that the show initially tried to cover it up, but because it's raised, the makeup artists had trouble disguising it. "We ended up asking the tattoo artist if I could have his tattoo on my body, so Lip ended up with the tattoo as well as myself," he said.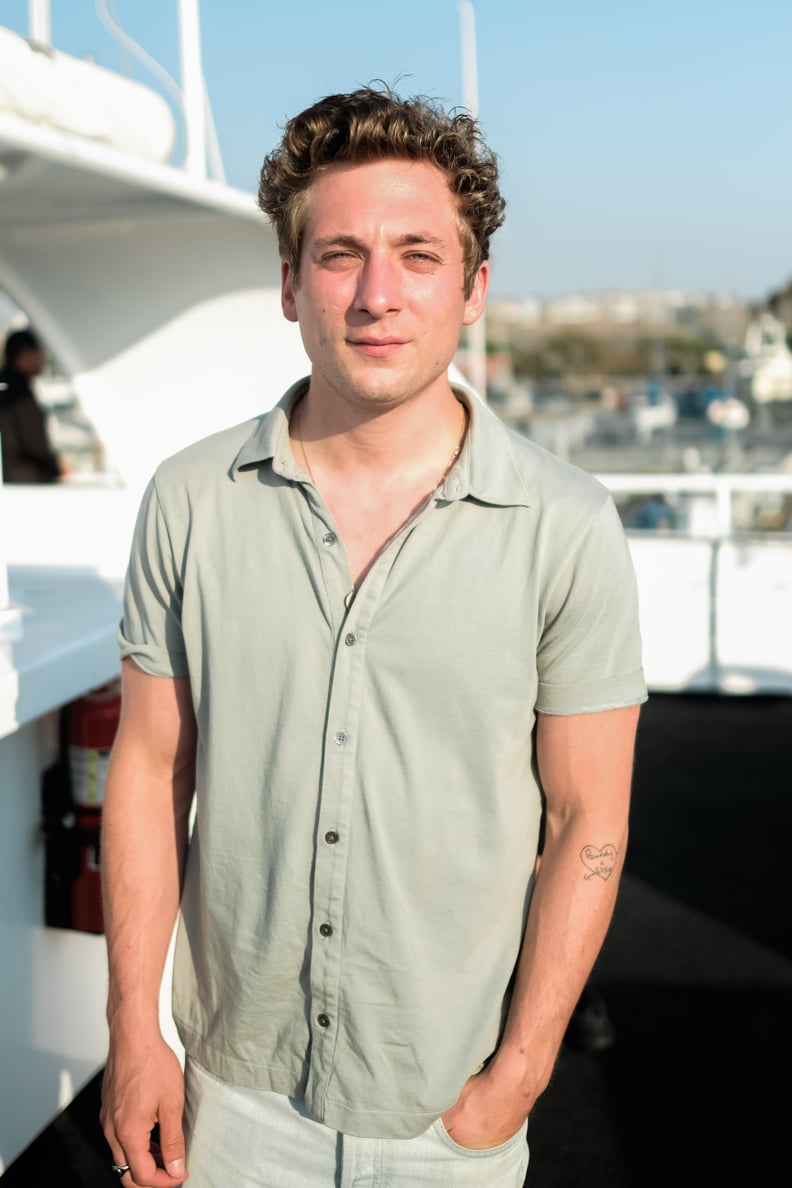 Jeremy Allen White's "Buddy & Billie" Tattoo
On White's upper forearm is a tattoo of a heart with an arrow going through it. Inside, the ink reads "Buddy & Billie," which appears to be the nicknames he and his ex-wife had for each other. In a photo from their 2019 wedding ceremony posted on Timlin's Instagram, the pair can be seen with the same design on the back of their matching jean jackets.
Jeremy Allen White's Hummingbird and "R.W." Tattoos
In 2018, White and Timlin welcomed their first daughter, Ezer. A year later, the new parents celebrated her arrival with new tattoos from LA-based tattoo studio Bodies Need Rest. White got a hummingbird with a banner that reads their daughter's name, while Timlin got a heart. The reason he picked a hummingbird is quite special.
"When I found out that my wife and I were pregnant . . . she called me because she wanted to just tell me right away. We had just moved into our house in Los Angeles, and I was sitting in the backyard to have a little rest. And there was this really old tree sitting in the corner, with a hummingbird nest in it," he said in an interview with InStyle. "As my wife was telling me we were pregnant, my eyes were just on this hummingbird darting around the whole time. So, I got a little hummingbird for Ezer, our oldest daughter."
Also visible in the photo of White's hummingbird is a tattoo of the letters "R.W." on his shoulder, though he hasn't shared the meaning behind this particular design.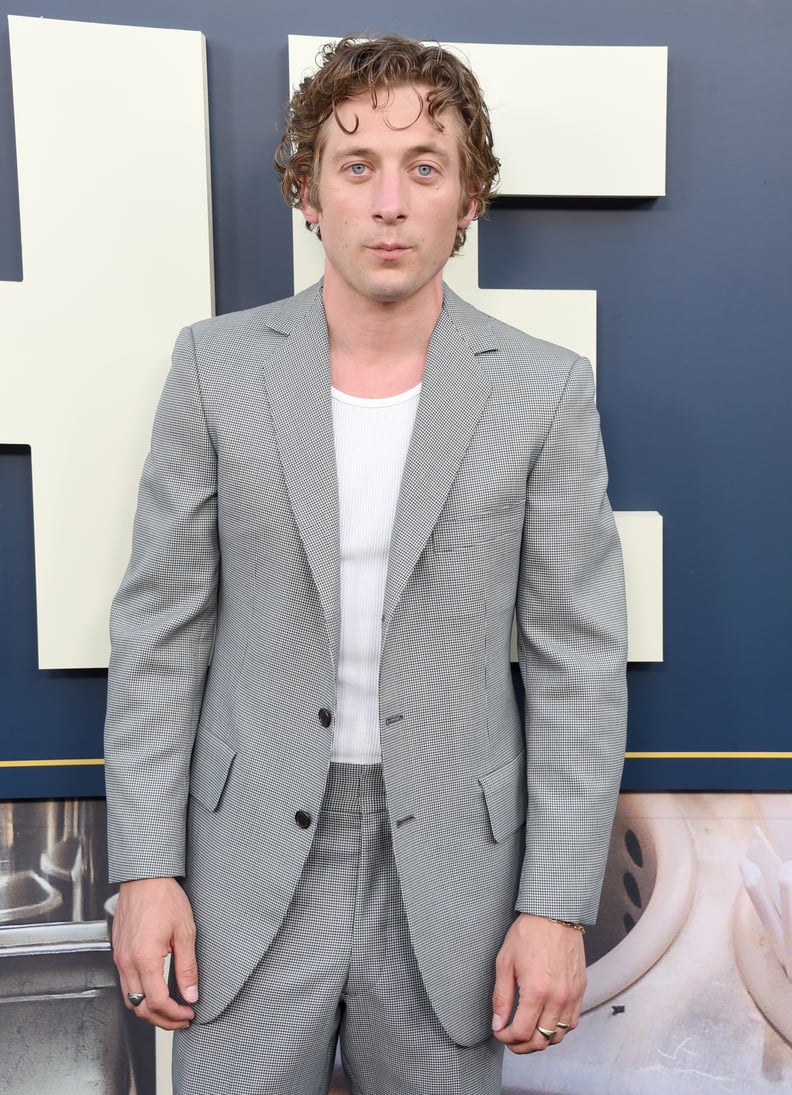 Jeremy Allen White's "EZ" and "Sweet" Tattoos
On White's inner bicep, he has a tattoo of the letters "EZ," which are visible in the photos he took for his interview with InStyle. It's unclear what this tattoo means, and it's often kept hidden under his shirt.
On his opposite shoulder, White also has a tattoo of a two-word phrase in tiny font, which is visible in his cover shoot for GQ Magazine. The first word appears to read "sweet," but it's hard to make out the second word.