The Bear Tattoo Designer Talks About Carmy's Tattoos
The Tattoo Artist From "The Bear" Reveals His Favorite Carmy Tattoos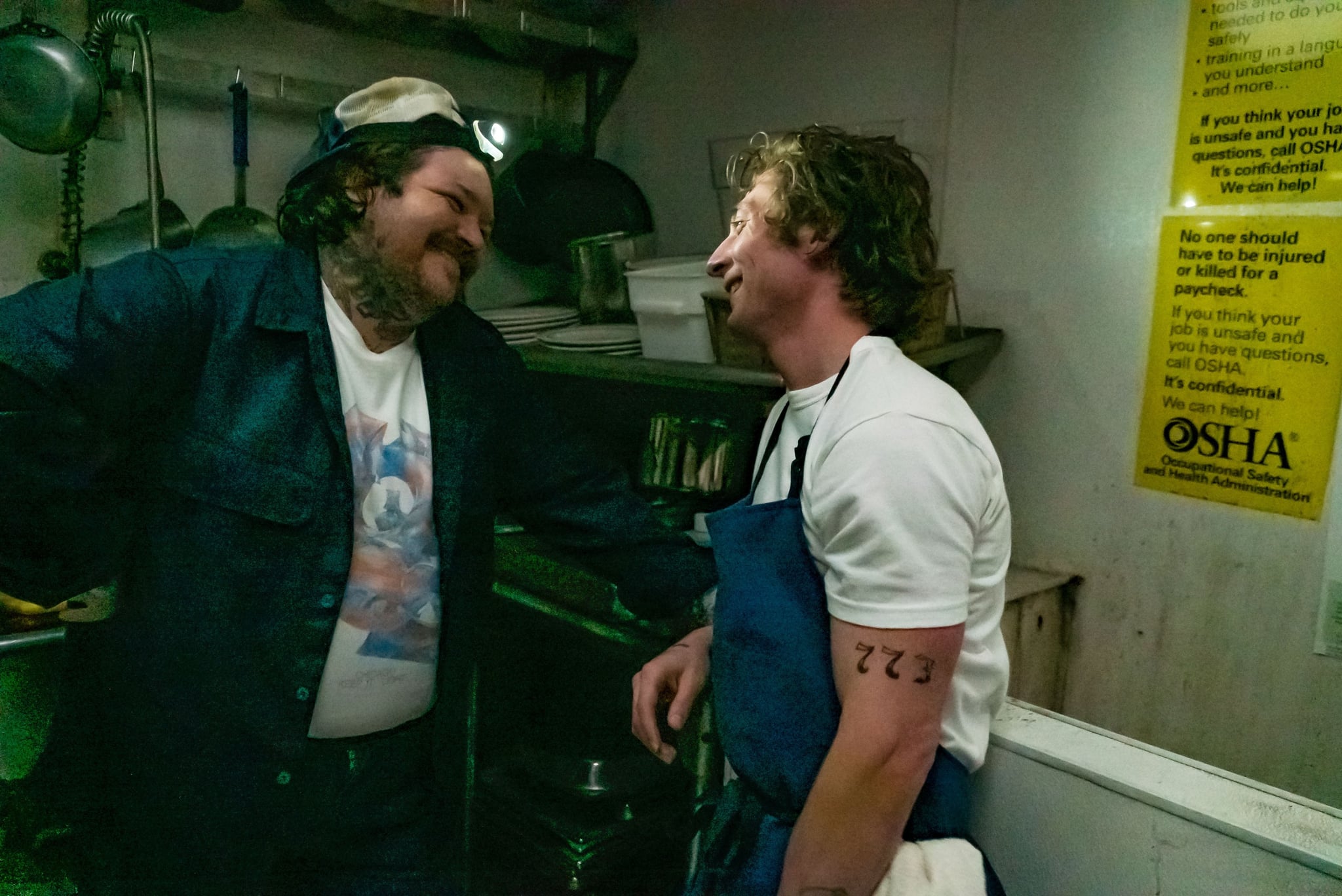 Image Source: Everett Collection
When Jeremy Allen White recently called up his friend Ben Shields, it wasn't to catch up on old times; it was to create tattoos. Only this time, the designs weren't for him — they were for White's new character Carmy on the hit Hulu series "The Bear."
Shields's job as a tattoo artist for the show, he tells POPSUGAR, was simple: read the script, and come up with a series of designs that perfectly encapsulate Carmy, an up-and-coming chef who finds himself plucked from the world of fine dining and thrown into his family's sandwich shop in the wake of his brother's death. No pressure.
"I designed a lot, and then we whittled it down," Shields says. "In the beginning, I sent maybe 75 different things. Jeremy really knew in the end which ones he liked and what he wanted to do, so I think we got it down to 10 that he actually used." These included the letters "SOU" across Carmy's fingers, a hand with a chef's knife piercing through it, a spilled whiskey glass, a rose, and a snail with the words "Live Fast," to name a few.
From there, Shields created temporary tattoos, or hyperrealistic transfers, which were then administered on set by the makeup department to help bring Shields's art and Carmy's character to life for each episode. "[White] came over, we did the sizing and the placement, we figured out how big they're going to be, where they're going to go," Shields says. Then Shields made the tattoo files so that the transfers would look the way they were supposed to on set, even in the heat of the kitchen.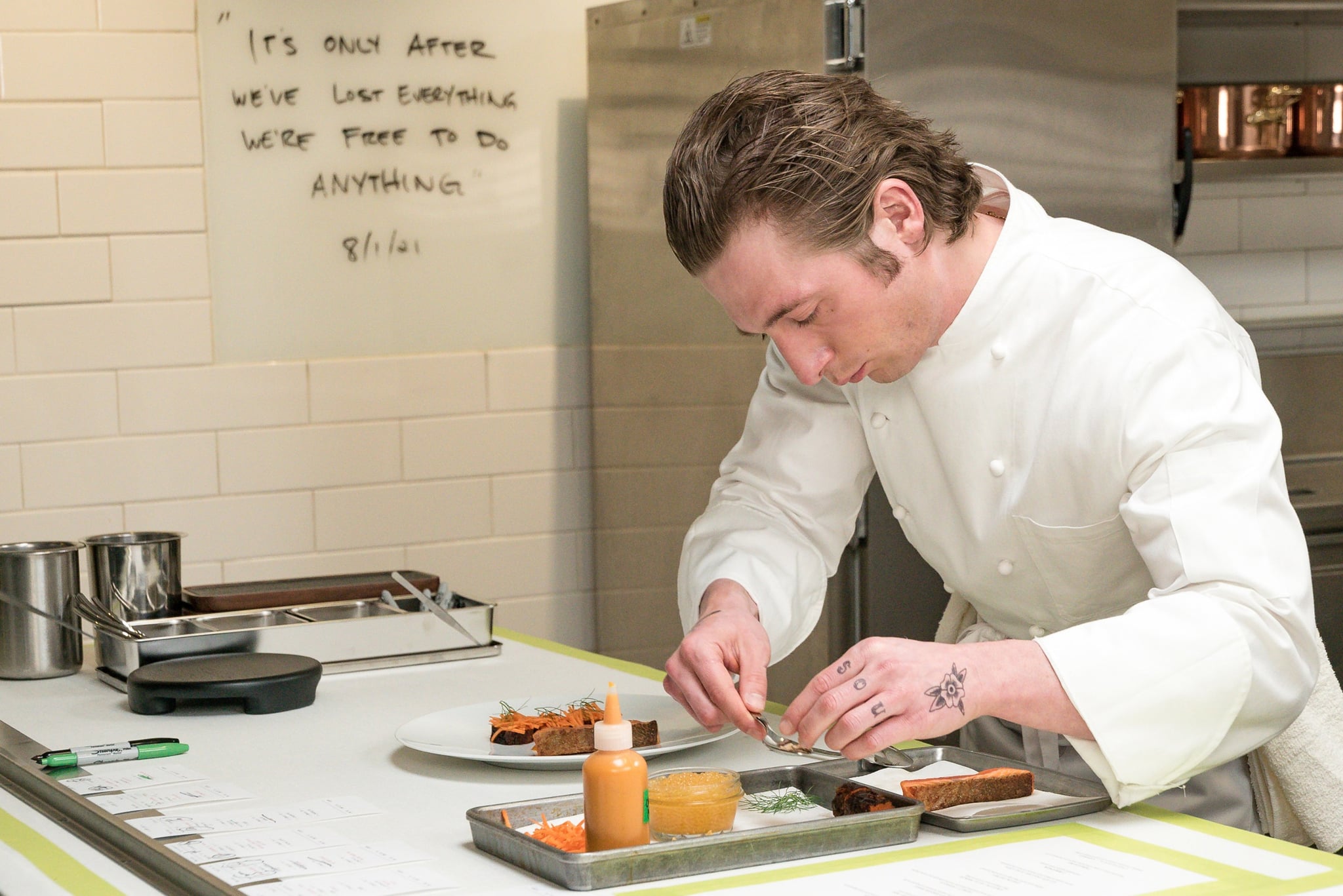 Image Source: Everett Collection
In an interview with Elite Daily, White described Shields as a type of tattoo superhero with the uncanny ability to look at a tattoo and generally identify where its owner got it and when. Shields himself responds to this humbly: "Well, it's not an exact science," he says with a laugh. "Tattoos are more like time stamps. You collect them as you go through life. So I guess they tell more about where someone's been than where they are."
"Tattoos are more like time stamps. You collect them as you go through life."
Take the "773" on Carmy's arm as an example, he says. "That's his area code — maybe that's something you get when you're young." It's that thought process Shields takes into account for each of the characters he works on for the big screen. (He's also responsible for Ryan Gosling's tattoos in "The Place Beyond the Pines," as well as the tattoos in the film "Honeyboy," starring Shia LaBeouf.)
"Whenever I approach this type of character development, I follow the same formula," he says. "I start with general questions like, 'What's the time period? What's the location? What age is he? What's his heritage?' You know, basic stuff about who this person is. Once you have all this information, you can create a workable profile for this character."
After all his research was done and the final tattoos were chosen, Shields admits that there were a few personal favorites from the tattoos on "The Bear," including Carmy's tattoo of a reaper shaking hands with a bottle of booze and the tattoo of two angels on his other arm. "I like the light and dark; it's kind of what we're all dealing with [on the show]. Which side gets the better of you, you know? I've always liked that kind of imagery."
While it's a small detail in the larger project, it's clearly had a lot of impact — and Shields is grateful for that opportunity. "When everybody's putting in so much work, it's a very small thing, but I appreciate that I get to be a part of it," he says of his work for "The Bear." "Jeremy's acting was amazing, so if I helped contribute to that — helped him figure out how to be this guy — then that's special to me."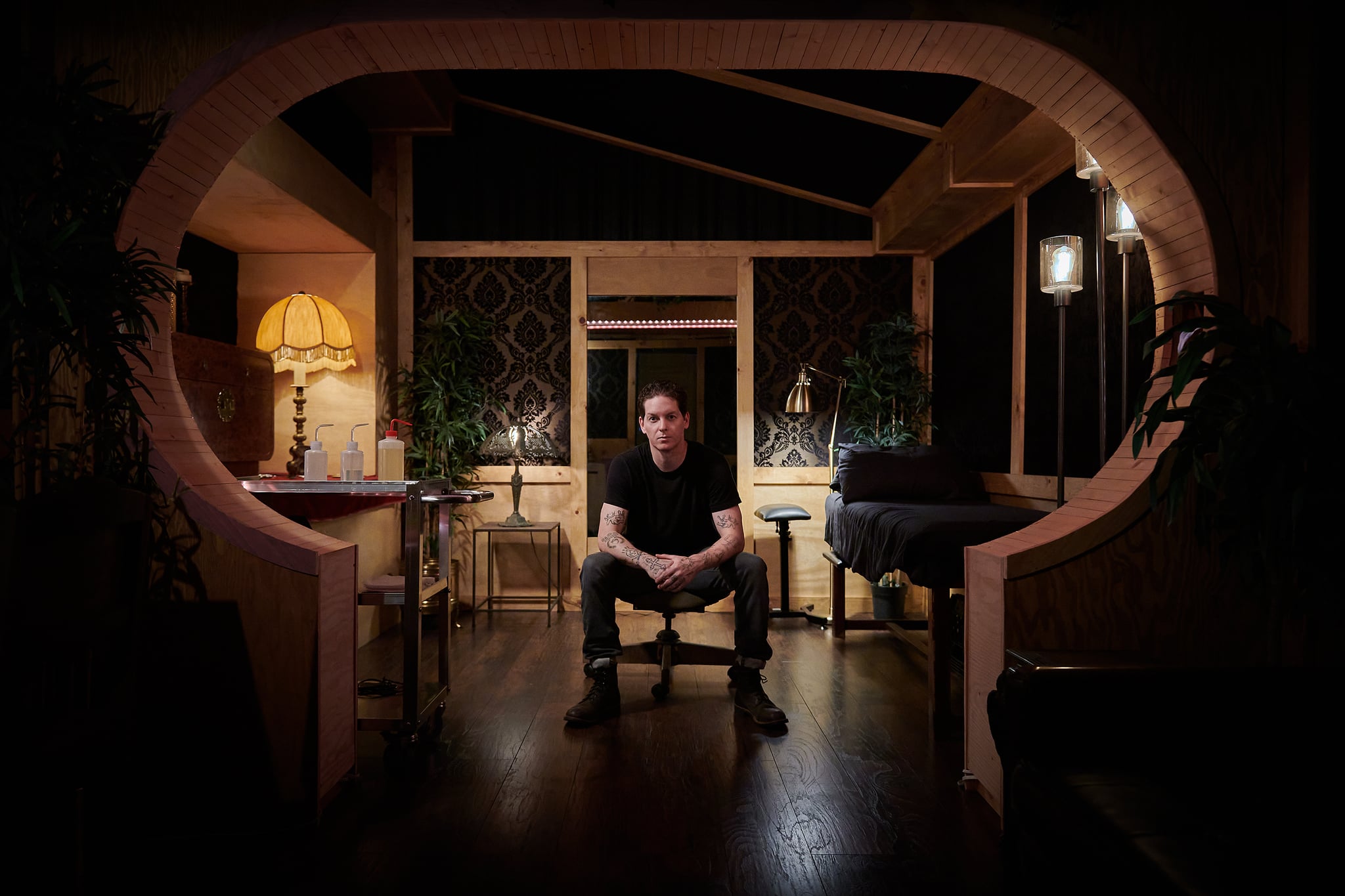 Image Source: Hama Sanders