Behind the Scenes of Making Tattoos For TV and Film
The Truth Behind How Movie Tattoos Are Made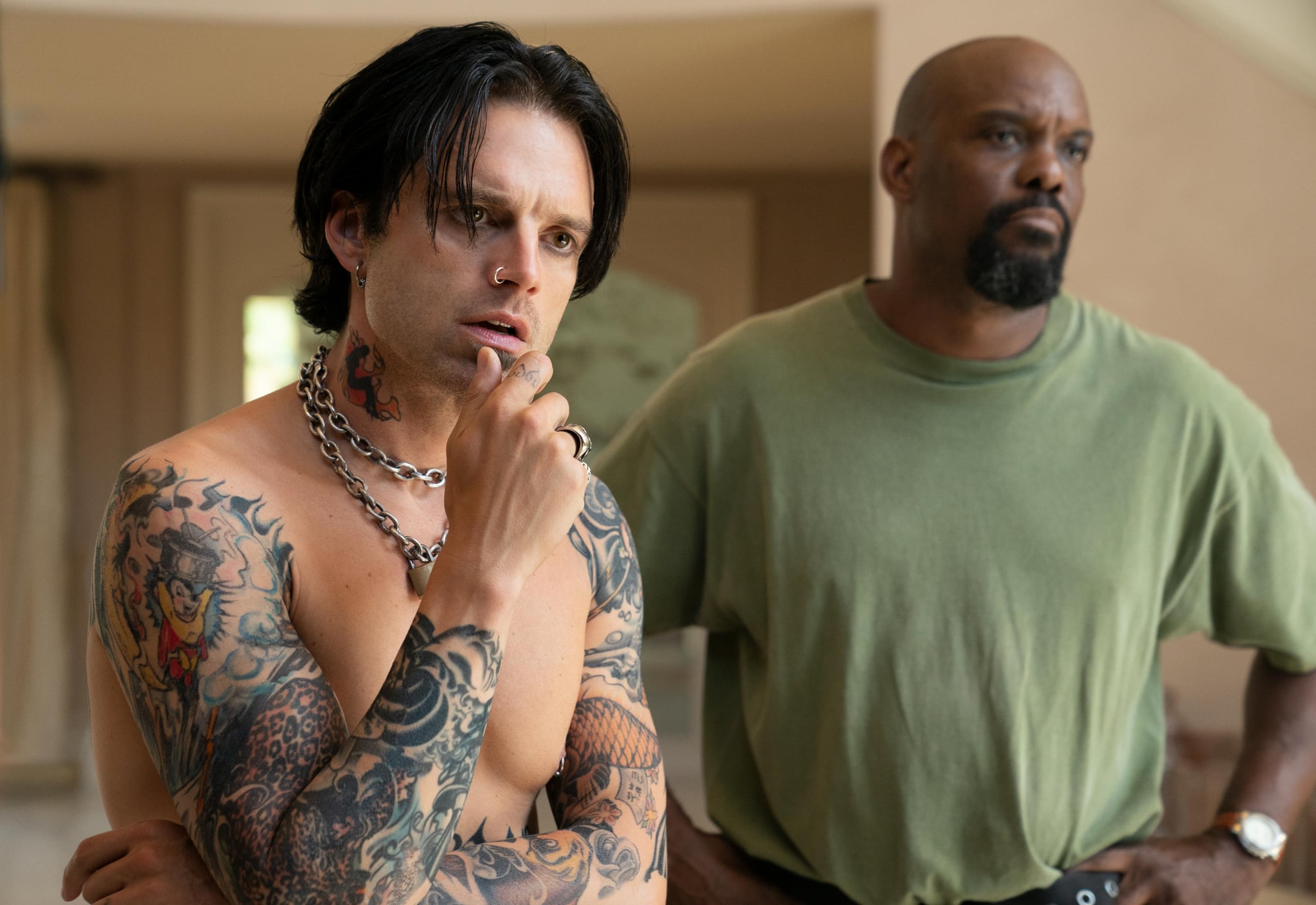 Image Source: Hulu
Tattoos are an integral part of movies and TV. Sebastian Stan is covered in them for his role as Tommy Lee in "Pam & Tommy"; Hilary Duff had to hide all but two of hers for "How I Met Your Father"; and all traces of their existence were erased on Lady Gaga's arms for "House of Gucci." Pete Davidson has even decided to get his extensive tattoo collection removed after spending too much time in the makeup chair on set. Aside from aesthetics purposes, the reason behind that is more complex than you may realize.
For obvious reasons, sometimes tattoos need to be added or removed in keeping with the storyline of the character. Tommy Lee, for example, is covered in tattoos, and therefore it would only make sense for the actor playing him in a drama about his life to sport similar body art. Even still, it's not as simple as copying and pasting the artwork onto the actor.
Ahead, learn more about the approval process and creation of the tattoos you see on TV and in films.
Considerations Before Designing Tattoos For TV and Film
The reason so many of your favorite celebrities are covered in tattoos and yet you don't see their ink on the big screen comes down to copyright laws. Even though stars constantly show off their designs on Instagram and the red carpet, they can't be shown in productions. "That's just simply not allowed in TV and film," David Williams, the makeup artist for "Pam & Tommy," tells POPSUGAR.
This is the case unless you get consent from the original artist. "You do that for legal reasons," Jason Collins, the prosthetics and special effects makeup designer for "Pam & Tommy," says. "You never want to come back and have a tattoo artist upset that you're stealing their work because they didn't approve for it to be in the show."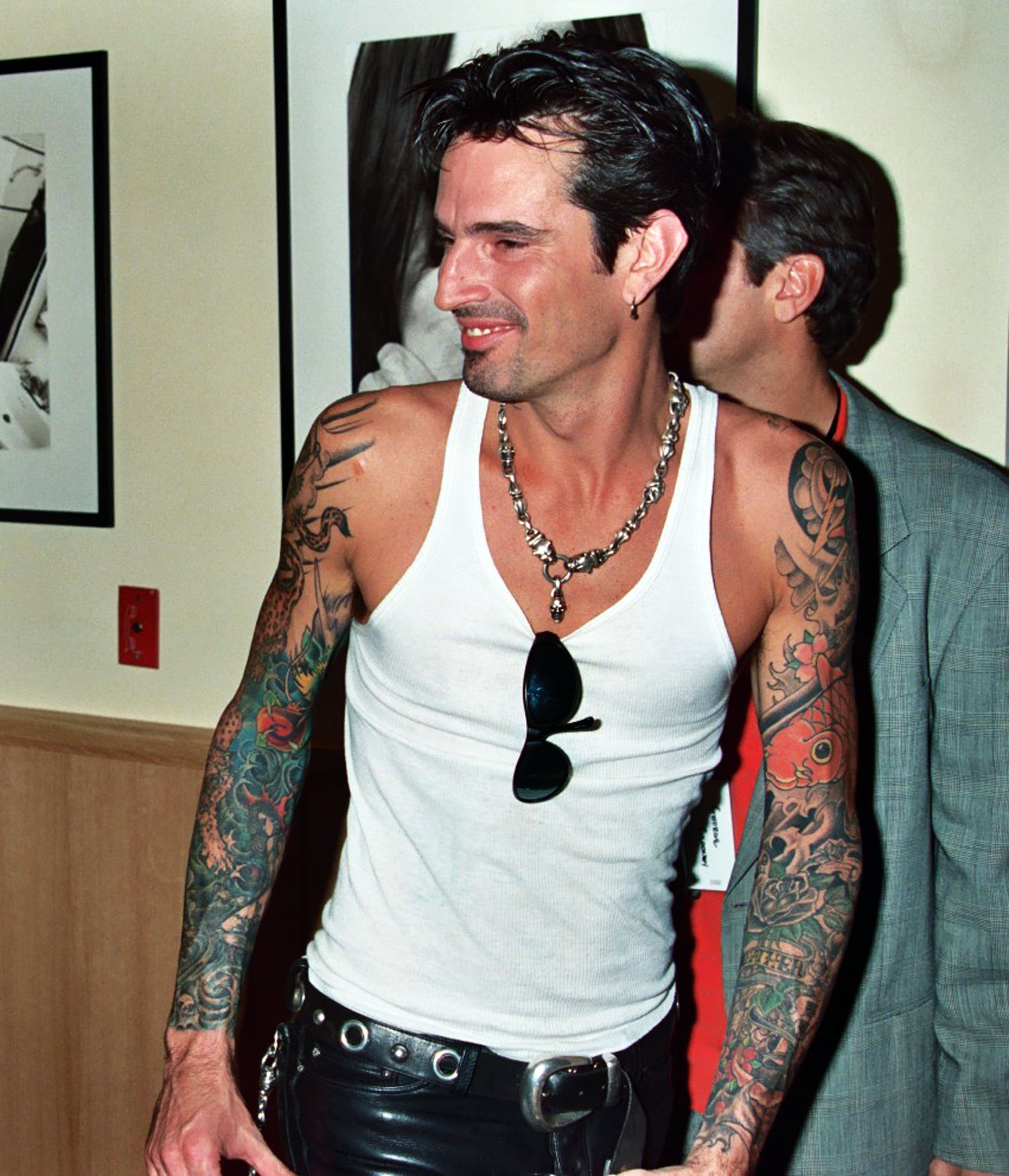 Image Source: Getty / Jeff Kravitz
On "How I Met Your Father," if you look closely, you'll spot two of Duff's real tattoos on her arms — those designs were approved to be shown on TV. "We didn't do it for this show, but there are times where we'll cover somebody's tattoos and then add fake tattoos over their real ones because we don't have the rights to their real tattoos," says Katie Middleton, the makeup artist for the show.
If approval isn't granted, the only way around it is altering the designs, as Middleton mentioned. "When we start designing, we have to run the whole process through legal," Collins says. They start by designing "right on the money" and then make changes from there. "[The legal team] says, 'We want you to change 30 percent — change this, change this, and change this.'" (There is an exception to the rule for certain basic designs, like a heart or a star.)
Then, it's back to the drawing board. The team of special-effects artists redesigns certain aspects of the tattoos to make them different enough that it's not copying another artist's work but close enough that the audience won't pick up on it. "It's close color-wise, and it's close composition-wise, but if you look closely, they are different," Collins says.
How Tattoos Are Made For TV and Film
Only once the tattoos are approved can the special-effects artists begin actually making the temporary tattoos that get applied to actors. Designs are usually first sketched in marker on the skin to check for proper sizing and placement. "Once everything looks right, you then need to scan the template in the correct size," Heike Merker, the makeup artist for "The Girl in the Spider's Web," says.
Final designs are then printed onto a special paper that is then applied to the skin — similar to temporary tattoos you wore as a kid but with more long-term results. "We have a specialized technique that we do in-house here, sort of a company secret that encapsulates those tattoos," Collins says. "When we put them on, they can actually wear them for a couple of days if they wanted to and not have any problems with anything washing off." Alternatively, Merker used a special sealant called the Bluebird FX Matte Sealer to ensure designs lasted for two days of shooting at a time.
This process is a little-known fact to most but a huge part of creating tattoos in the entertainment industry. The next time you're watching a biopic or TV show with a tattoo-heavy star, take a moment to pause and see if you can spot the differences.