The #KylieJennerChallenge Is One More Example of Cultural Appropriation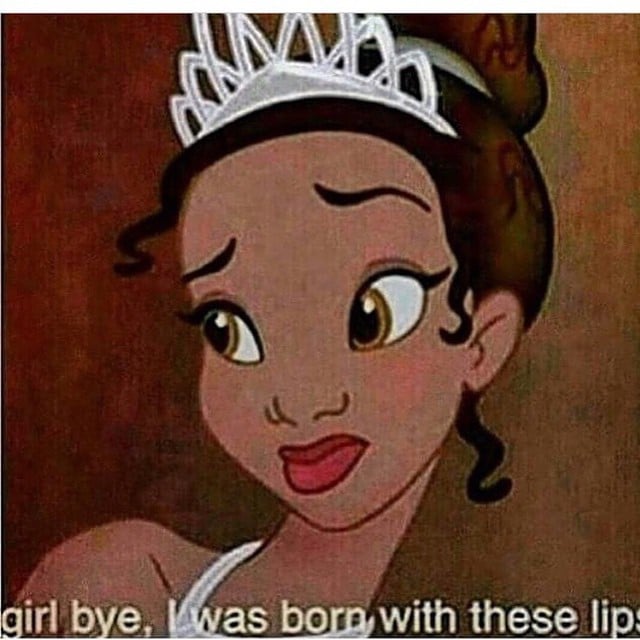 Instagram | misslalalove
There are so many things wrong with the #KylieJennerChallenge. If you haven't been keeping up with the Kardashians, then you might have missed the fact that 17-year-old Kylie Jenner's lips have transformed — more like, ballooned — over the last year. She had claimed the metamorphosis was all thanks to a 40-minute lip-liner routine, but now we know the truth. However, young women are attempting to DIY the look with a more drastic fix.
Teens are applying a shot glass to their lips and sucking out all the air to create a cupping effect. On Instagram the results are tagged #KylieJennerChallenge. The finished looks range from puffy pouts to bleeding sores and bruised chins. As a Black woman, I can't help but roll my eyes at the fact that, just like 2014 was the year of the big-butt trend, now big lips are in. The cultural appropriation continues . . . You see, for centuries women (and men) of color have been mocked for their voluptuous mouths. Yet, now that Kylie has started a craze — everyone wants something we were born with. From the days of slavery, traditional parodies and cartoons of African American people have been depicted with overly exaggerated mouths. In the 1800s, the Black character in minstrel shows (where blackface took root) was shown with a dark shoe-polish face and overdrawn red lips. Jim Crow, a term now associated with post-Civil War racism, was actually created by a white actor named Thomas Dartmouth Rice for his stage show. His costume: a charcoal-covered face and bright-red lips. This racist visual of Black people continued well into the days of color television with children's cartoons. Big, pouty lips were used as a way to mock and ridicule the appearance of people of color.
Flash-forward less than a century, and everyone is talking about Kylie Jenner's plump pout. They want the full, round texture that was once thought to be undesirable on Black women. One search for the #KylieJennerChallenge and you'll find pages of white teens trying to achieve Kylie's magnified mouth (there are also adolescents of color making attempts, too, but they are by no means the majority). Interspersed with the shots are memes and messages like the one below. Instagram user officialblackbeauties wrote, "It's funny how these same full lips were mocked less than a century ago. It's funny how this same brown skin was mocked before the invention of tanning beds. My features have always been beautiful. It doesn't take the recognition of someone else to decide whether or not you're beautiful or not." Tanning beds, lip plumpers, butt implants, extensions, and colored contacts are all methods young women can use to give themselves a completely different outer appearance. Whether Kylie's lips are meant to mimic the features of Latinas, Blacks, Asians, Armenians, or even aliens (I don't put it past the Internet!) isn't the real reason I'm offended. What I take issue with is that we're sending a message to young women: "The body you came to this Earth in is not enough, alterations are required." My big lips, supersize derriere, thunder thighs, and Afro hair will NEVER look like Kylie Jenner's, no matter how many shot glasses I suck on, but I was born different — and that is a positive.