Lily Collins Makes a Case For "Grubby Chic" Nails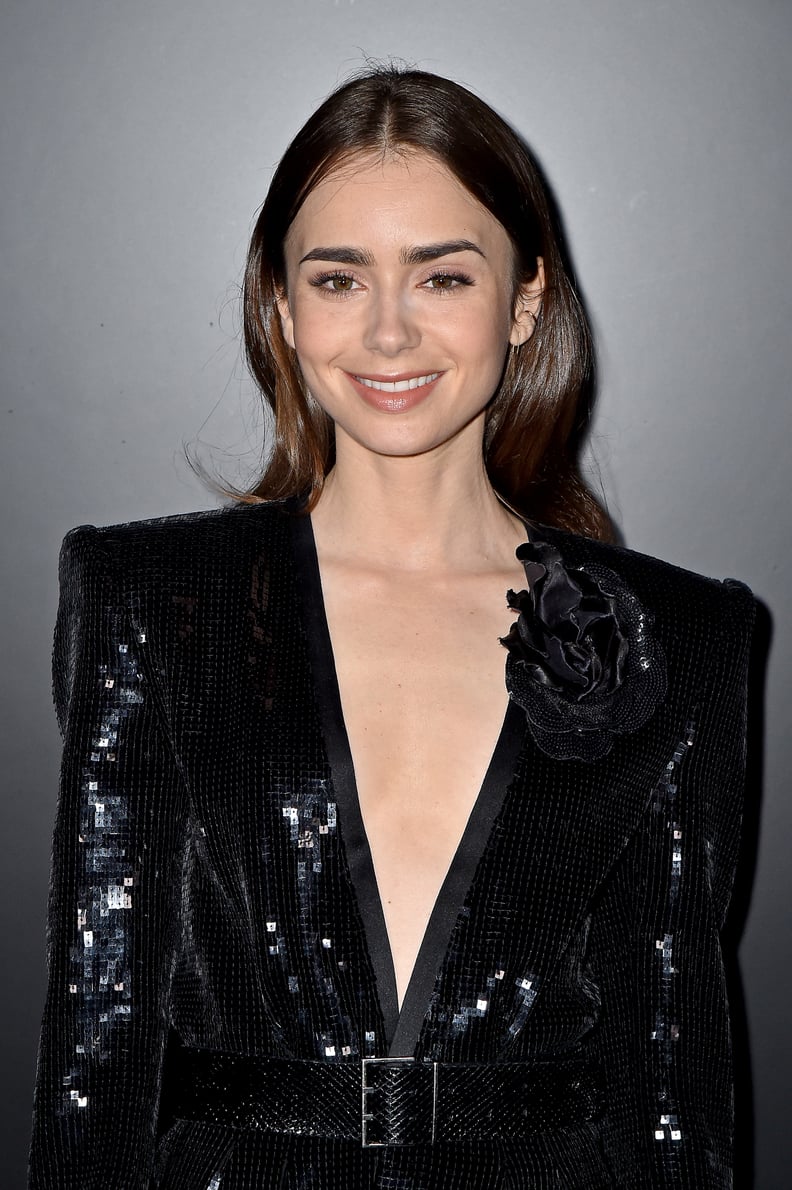 Image Source: Getty/ Dominique Charriau

Lily Collins may have just spearheaded a new beauty trend for 2022: "grubby chic" nail art. The Emily in Paris actor explained on her Instagram Story the hilarious reason why she dubbed this her new manicure style of choice and the hand her partner had to play in the decision.
Collins posted a picture of her new french manicure with brown painted tips, a look that she was "very into." The nail-art design prompted her partner, Charlie McDowell, to claim that it looked like she had "dirt under her nails." This quickly banished Collins' previous excitement, causing the actor to dub her new aesthetic "grubby chic."
While Collins and McDowell are poking fun at the nail look, the french tip was everywhere last year, and it looks like that will continue into 2022. The trend ruled the People's Choice Awards with stars like Leslie Jones, Becky G, and Carlacia Grant putting their own twist on the look. There were even variations of the design trending, like the french moon and the double french.
While "grubby" and "Lily Collins" feel like they shouldn't even be in the same sentence, if her nails are the latest trend, sign us up.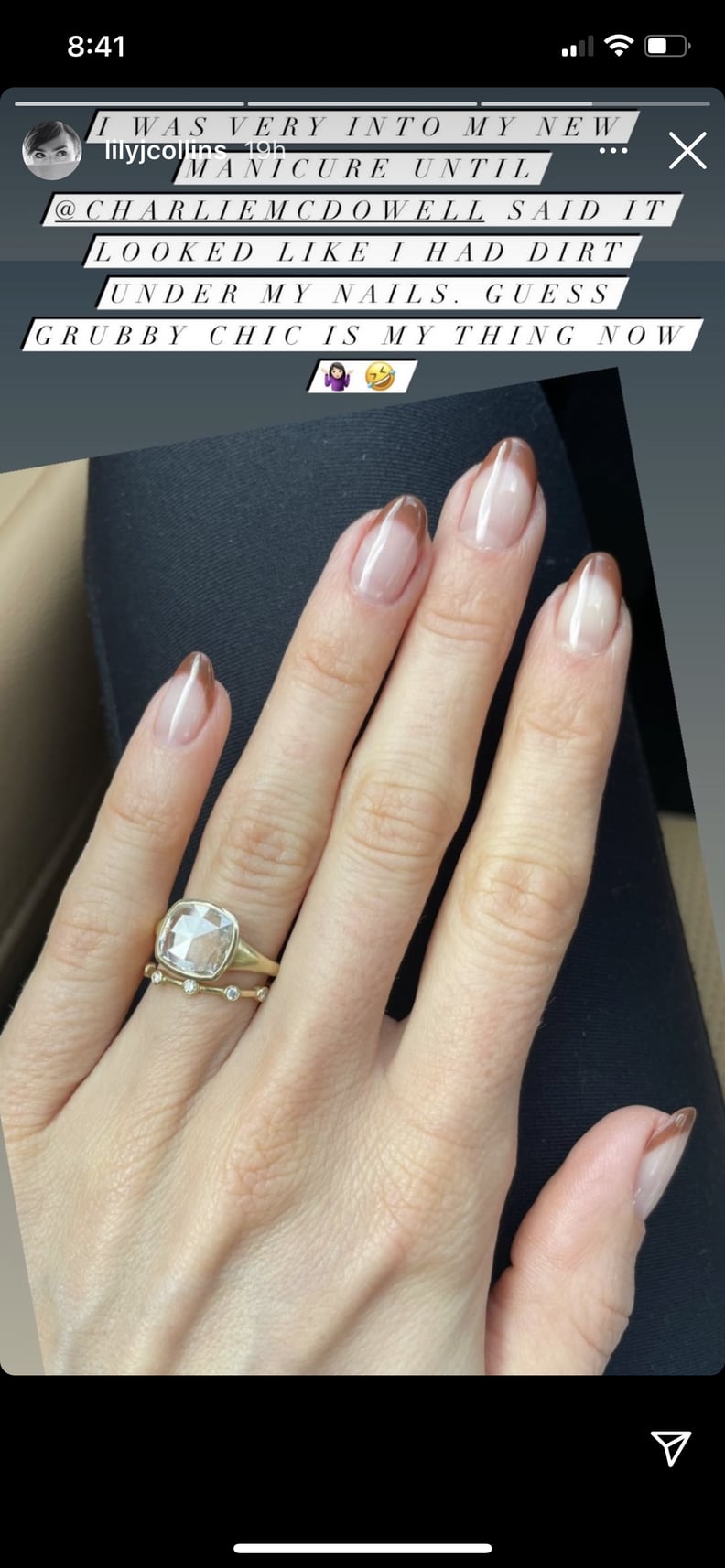 Image Source: Instagram user lilyjcollins