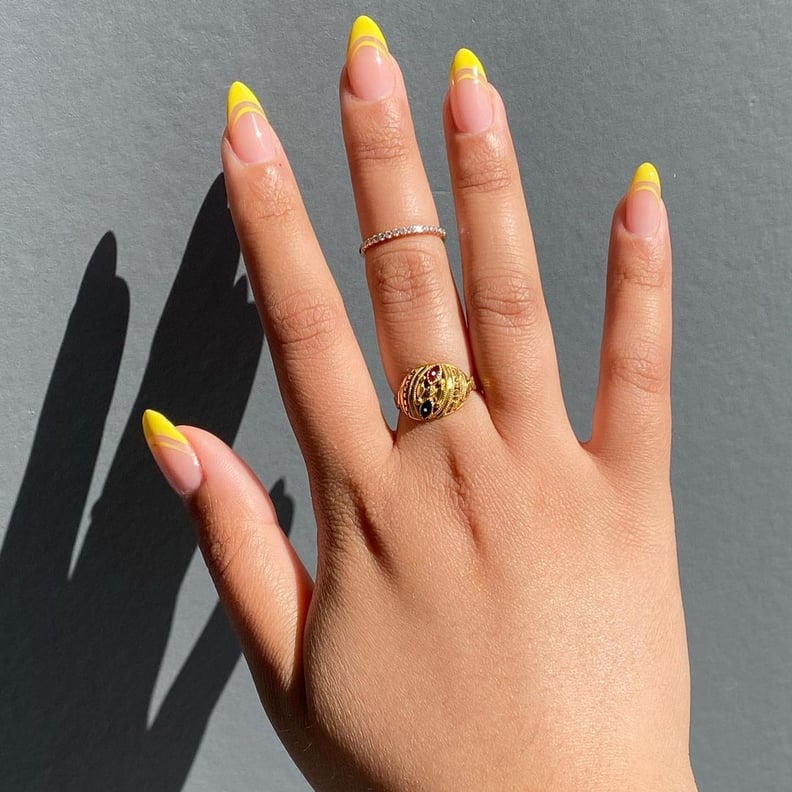 French manicures have been sitting comfortably in the No. 1 spot on the list of most popular nail-art designs for quite some time, and there doesn't seem to be any real chance of a runner-up overthrowing that top ranking any time soon. Still, just when you think you've seen every take on french tips, another design pops up on Instagram and solidifies its position.
The latest to make its way to the feeds of nail-art enthusiasts everywhere: the double french manicure. This trend sees not one, but two french manicure lines carefully painted along the tip of your nails. It combines multiple designs, like the slanted variation, the deep french, and the "neon french twist" — all into one Instagrammable manicure.
Like with any nail look, the double french manicure trend can be customized to fit your personal beauty style. The lines on the tips of the nails can either have negative space between them or hug closely together (if you're using two different nail polish shades). Keep it simple with classic white or black tips, add a pop of color with complementary neon hues, or include an accent finger and some glitter to really jazz things up. Do you.
To get inspired for your own double french manicure, check out the trendy nail-art ideas ahead.