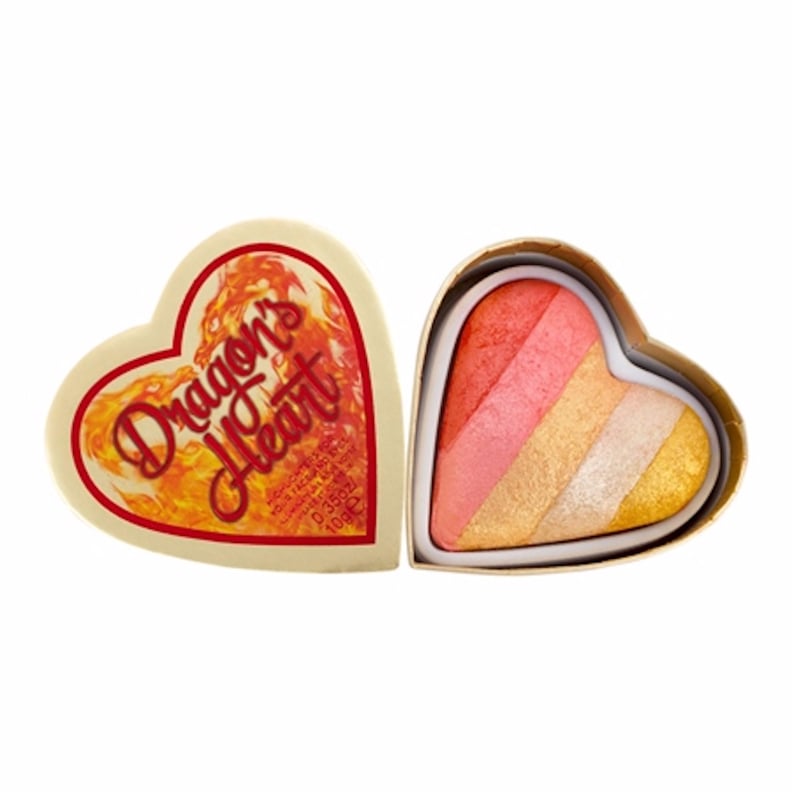 We're all about an eye-catching, cheekbone-enhancing highlighter, but sometimes we're craving something with a bit more oomph to really turn heads. That's why we're currently crushing over Makeup Revolution's new multicolored highlighters. The cult makeup brand is the source of that epic skull highlighter that made our inner goth queen squeal with delight, and now it's dipping its toes into something a tad more colorful.
Makeup Revolution just launched two brand-new, heart-shaped highlighters that mimic our favorite (nonunicorn) mythical creatures: dragons and mermaids. Though they're both gorgeous in their own way, we've personally got our eyes on the Dragon's Heart Highlighter. With warm hues that somewhat remind us of Urban Decay's Naked Heat palette (well, and fire-breathing dragons, of course), this multipurpose product would make for one heck of a mesmerizing glow suitable for wearing on both your eyes and your cheeks. Plus, considering the fact that an entire dragon-themed lipstick line came out earlier this year, we'd wager to say dragons just might be the new unicorns of the beauty world.
If you're itching to stock up on new (and affordable!) makeup, read on to see what both of Makeup Revolution's magical new highlighters look like IRL.
Here are the two new highlighters in all their dazzling glory
Up close and personal with Mermaid's Heart
How pretty are these swatches?
Up close and personal with Dragon's Heart
Obsessing over these swatches, too!
This is what Dragon's Heart looks like on beauty blogger Tammi Clarke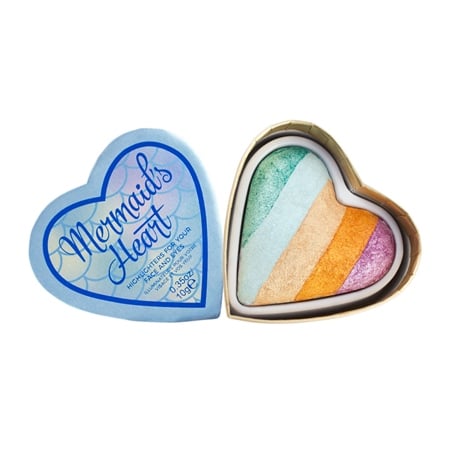 Here's where to buy the Mermaid's Heart Highlighter
And here's where to buy the Dragon's Heart Highlighter