Chrissy Teigen Has 4 Tattoos Dedicated to Her Family, Each More Beautiful Than the Next
It's no secret that Chrissy Teigen is known for keeping it brutally real. The Cravings cookbook author leaves no stone unturned on social media, giving followers a behind-the-scenes look of her favorite recipes and the struggles (and blessings) that come with being a busy mom. And while we can always count on Chrissy for a good laugh, we also admire her strength. The 34-year-old mom recently displayed her new tattoo in memory of her late son, Jack. However, this isn't Chrissy's first or second tat; she has a grand total of four tattoos, all of which have a minimalist style and are dedicated to significant people in her life. Take a look ahead.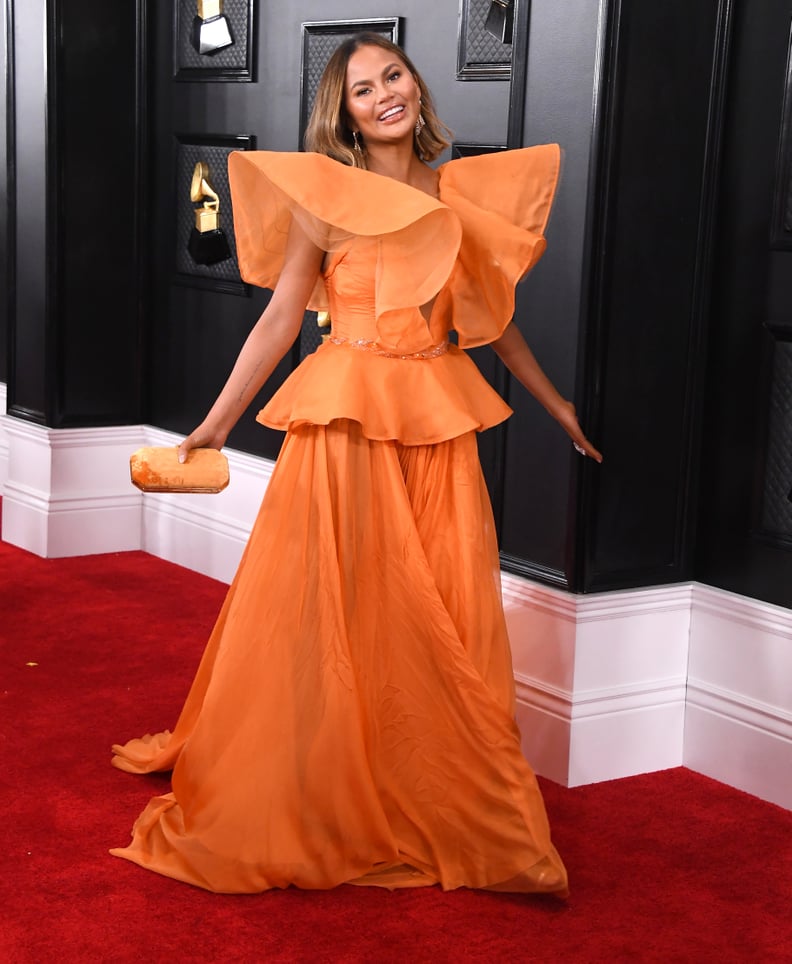 Chrissy's "John Luna Miles" and Heart Tattoos
Chrissy's Birthdates Tattoo
It looks like Chrissy never has to worry about remembering her family's birthdays again! In October 2019, the Cravings cookbook author went back to tattoo artist Winterstone for a delicate numerical tattoo, this time on the opposite arm of her "John Luna Miles" cursive tat. The number sequence — "8 5 39 - 12 12 61 - 12 28 78 - 4 14 16 - 5 16 18," — are her father's, mother's, John's, Luna's, and Miles's birthdays.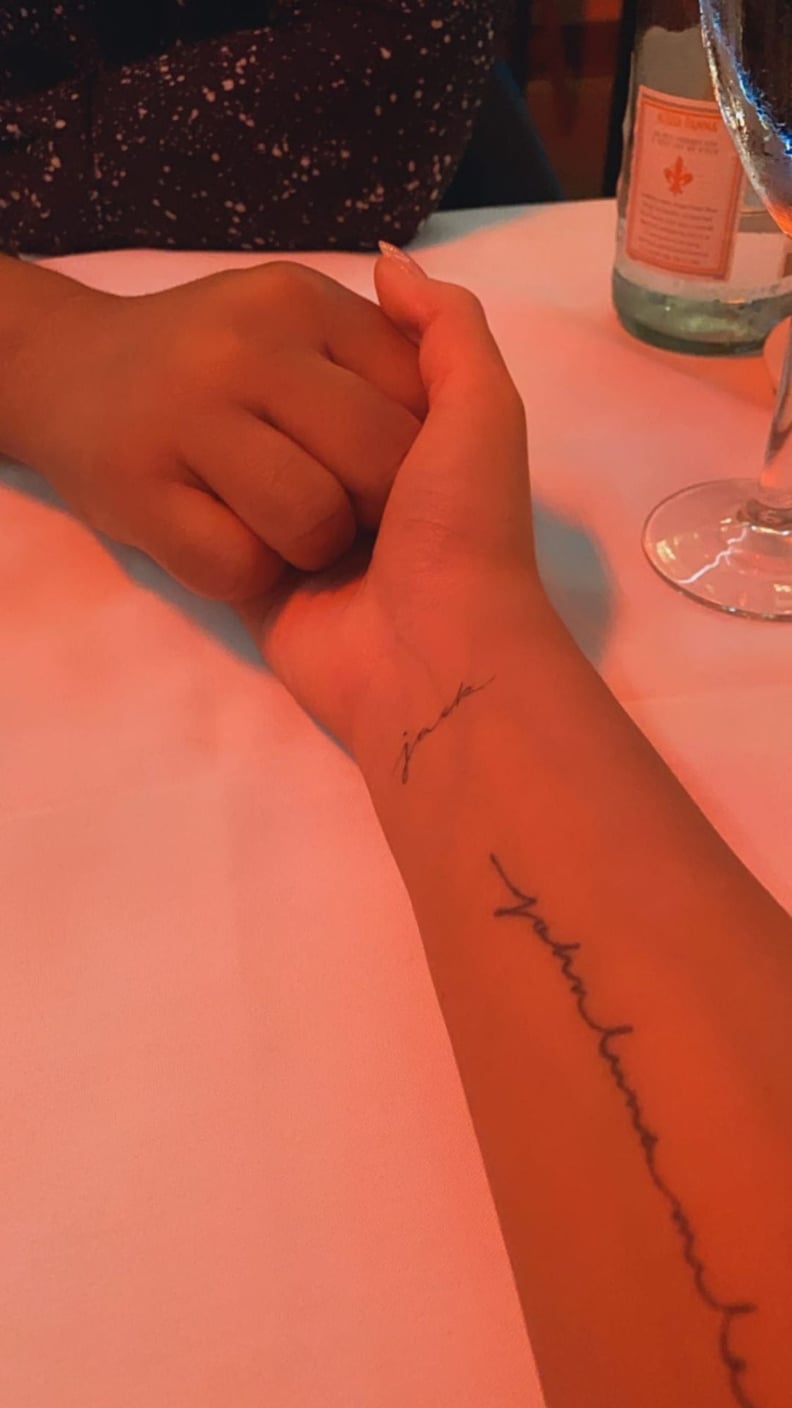 Chrissy's "Jack" Tattoo