Congrats to Mickey Mouse, the New Face of Kiehl's 2017 Holiday Collection!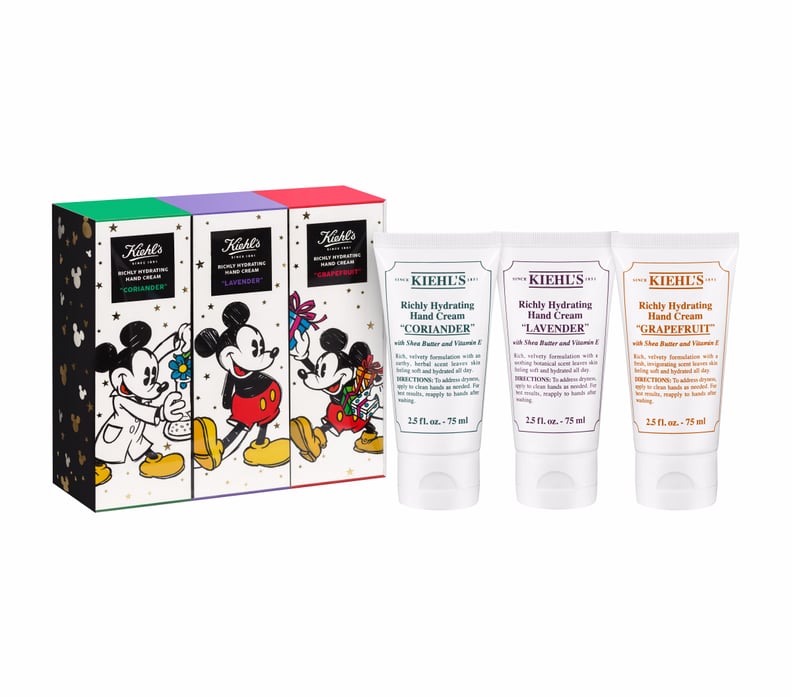 One of the most recognizable faces on the planet just got a major holiday gig. Congrats to Mickey Mouse, who is the 2017 face of the Kiehl's ninth annual Limited Edition Charitable Holiday collection.
Past Kiehl's holiday collaborations usually featured famous artists such as Faile, Jeff Koons, and Kenny Scharf. This year, Kiehl's is working with a beloved celebrity instead.
For some history, Mickey Mouse has been in our lives since Nov. 18, 1928, thanks to Disney. Mickey was born into the first synchronized-sound cartoon, Steamboat Willie (remember when cartoons were hand-drawn instead of computer animated?).
In 2017, those iconic ears will help to sell Kiehl's products that give back to a fantastic cause. Kiehl's has pledged to donate 100 percent of the profits from this collection — up to $100,000 — to Feeding America. This is a nonprofit organization that works to feed more than 46 million people around the country through food pantries, soup kitchens, and shelters.
"More than 42 million people in the United States face hunger, including 13 million children and 5.7 million seniors," said Nancy Curby, senior vice president of corporate partnerships and operations at Feeding America. "Feeding America is grateful for the ongoing support of our partners at Kiehl's and thanks them for their creativity and commitment to helping people in need. We are excited to continue our partnership with the generous and incredibly heartwarming Disney x Kiehl's collaboration, which will help provide more than 1,100,000 meals to children and families this holiday season."
Kiehl's is equally jazzed about this feel-good partnership. "I can't think of a more fitting way to support children and families in need than with this collection featuring Mickey Mouse," said Chris Salgardo, president of Kiehl's USA. "Disney has been bringing joy to children and families everywhere for generations, and we are honored that this collaboration will raise funds for those with food insecurities, and awareness for the work of Feeding America. It's staggering that one in six children in America do not know where they will get their next meal, and we are humbled that the Kiehl's community can help do their part to alleviate that uncertainty."
As if we really needed another reason to spend our money on Disney swag! Keep reading to see your first look at all of the magical products before they are available for purchase on Nov. 2 at all Kiehl's stores and via Kiehls.com.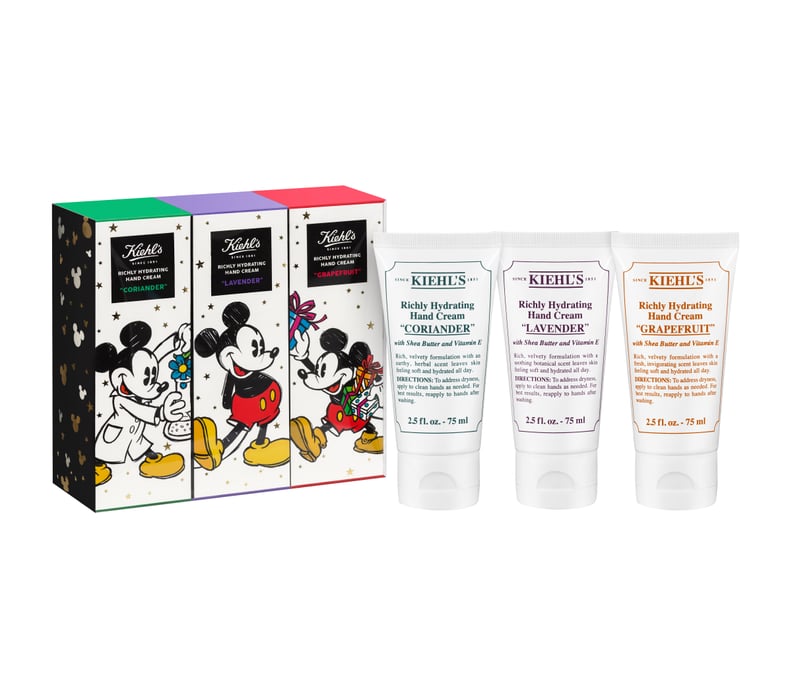 Special Edition Scented Hand Cream Trio ($35)
Everyone on your shopping list needs a hand cream, and this one is a classic. Plus, since each box is packaged separately, you can get three gifts at once. Tip: most men like it if you're looking for a guy's gift, since the scents are gender neutral. This triplet features fragrances of grapefruit, coriander, and lavender. The formula is made with vitamin E and shea butter to fix those cracked elbows.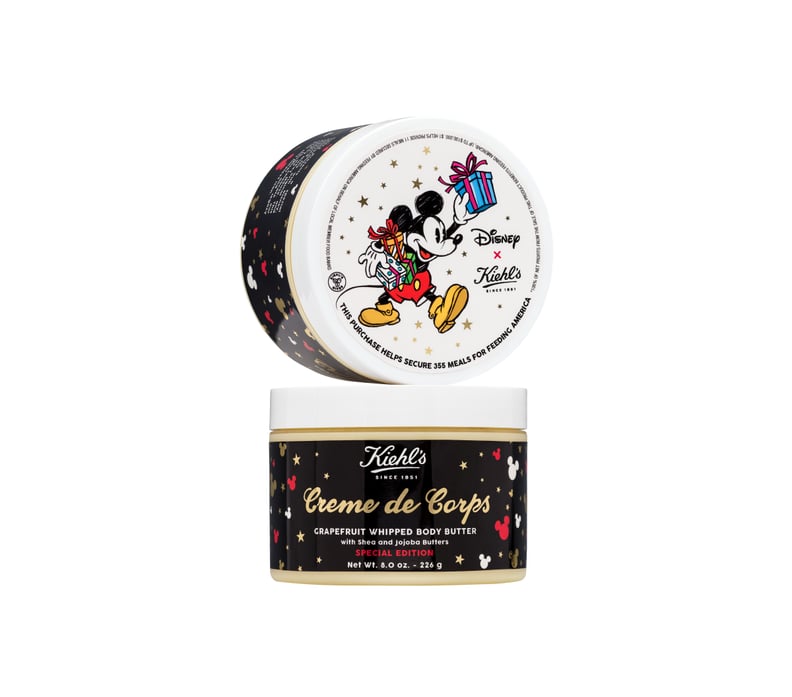 Special Edition Creme de Corps Grapefruit Whipped Body Butter ($38)
This body butter is a POPSUGAR favorite for hydrating Winter skin. Apply the citrus-scented, air-whipped cream right after you get out of the shower to lock moisture into your skin. Even though it's quite thick, it absorbs quickly and won't stain clothes.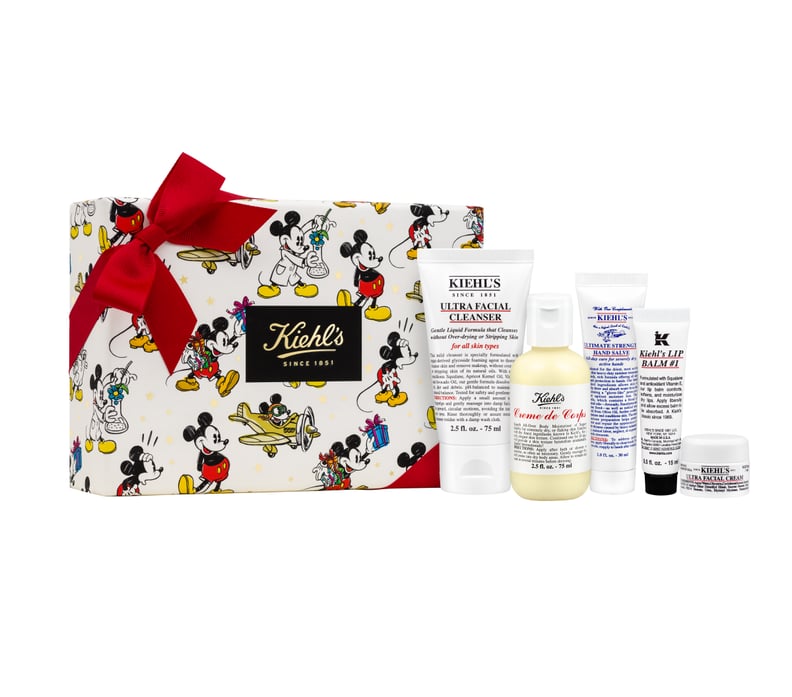 Special Edition Hydration Essentials Gift Set ($29)
If you really just don't know what to get someone, this gift is a universal crowd-pleaser. It contains some of Kiehl's bestsellers, which work for most skin types and feature minimal (if any) fragrance. The offering includes Creme de Corps, Ultra Facial Cleanser, Ultra Facial Cream, Ultimate Strength Hand Salve, and Lip Balm #1. It's also a solid pick for jet-setters since there are minis.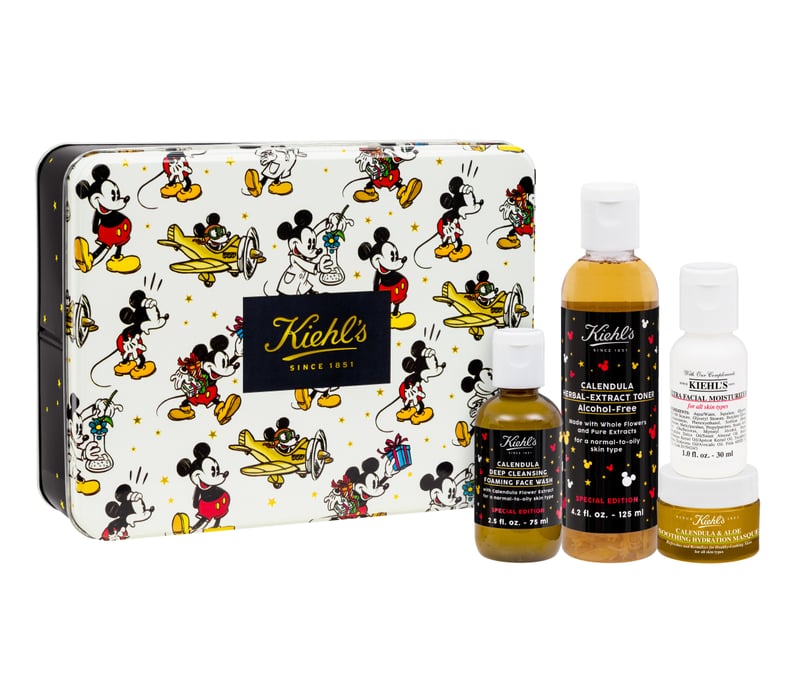 Special Edition Collection For a Cause Set ($45)
This kit includes three popular pieces from the Calendula collection: Calendula Deep Cleansing Foaming Facial Cleanser, Calendula Herbal Extract Alcohol-Free Toner, and Calendula & Aloe Soothing Hydration Masque and Ultra Facial Moisturizer. Calendula is an extract harvested from the marigold flower; hence, the golden color. Try it if your skin runs on the oily side, but note it also works for sensitive skin.