Millie Bobby Brown was 12 the first time she swiped on a lipstick. "I was sitting by my mirror in London, and I had been given an old bag of makeup from my friend," she told POPSUGAR. "I was trying stuff on, and it was obviously a hot mess. I put far too much blush on, I didn't know how to contour, and I didn't know how to apply mascara in the right way."
She'd gotten the urge, as one might, after shaving her head to play Eleven for a new little show on Netflix called Stranger Things. "Makeup became something I used to show my femininity because I had no hair," Brown said. "Girls can feel like their hair defines who they are, whereas for me, it couldn't. Nor does makeup define me, but it was something I wanted to do to spice myself up — make myself feel good. So I put it on, knowing I was probably gonna be bad at it, that it wasn't going to turn out well, but I did it anyway because I wanted to feel good about myself."
"Makeup became something I used to show my femininity because I had no hair."
It was that scenario, and the perplexities of makeup and skin care, that drove Brown to create her new beauty brand, Florence by Mills — a collection of easy-to-digest products made for Gen Z, by Gen Z.
"For so long, I've been in a makeup chair where I haven't been able to express who I am through beauty because there hasn't been anything for me to actually put on my skin," she said. "I realized there was nothing I felt worked for me, like what I was putting on my face wasn't good for me. Young people should get a chance to experience a good skincare and beauty routine that they feel comfortable with, and one their parents do, too."
Keep reading for Brown's must-have skincare product, how she preps her nails ahead of filming, and why shaving her head was actually "the most empowering decision I've ever made." (Hint: it's not all that strange of a reason, after all.)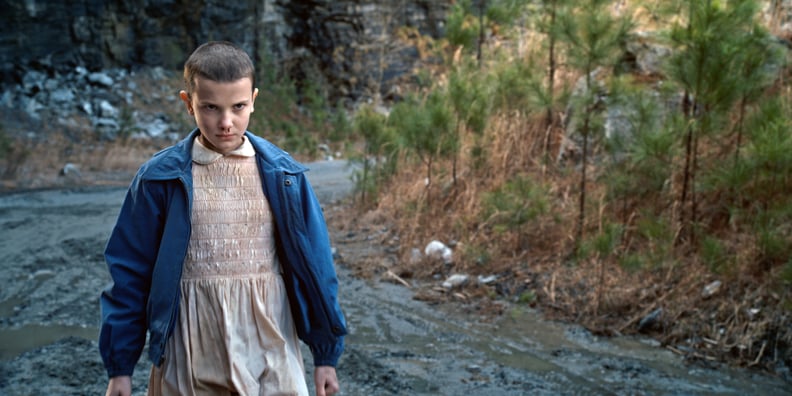 How Shaving Her Head Shifted Millie Bobby Brown's Perception of Beauty
For anyone who's emotionally attached to their hair, shaving your head can be tough — especially for a teenager — but Brown says it emboldened her. "Shaving my head was one of the most empowering decisions I think I've ever made," she said. "It wasn't easy. Well, the shaving your head part is easy. Being in your own home: easy. When you step out into society, into the outside world, it becomes so incredibly difficult. The things people think about you is crazy. I always got judged for what could potentially have happened to me, when it doesn't matter what happened to me. You should be looking at my face and my eyes — it doesn't matter what happened to my hair."
That constant scrutiny from strangers had a major impact on her and those around her. "It made me grow up in a way and actually influenced my family and my fans to show that what's on your head doesn't define you. It doesn't mean you're a good person or a bad person; it just means you are you. I am who I am. I can choose what I want to choose. It's made me feel much more confident in the things I wear and the things I say. It's made me think not to judge other people."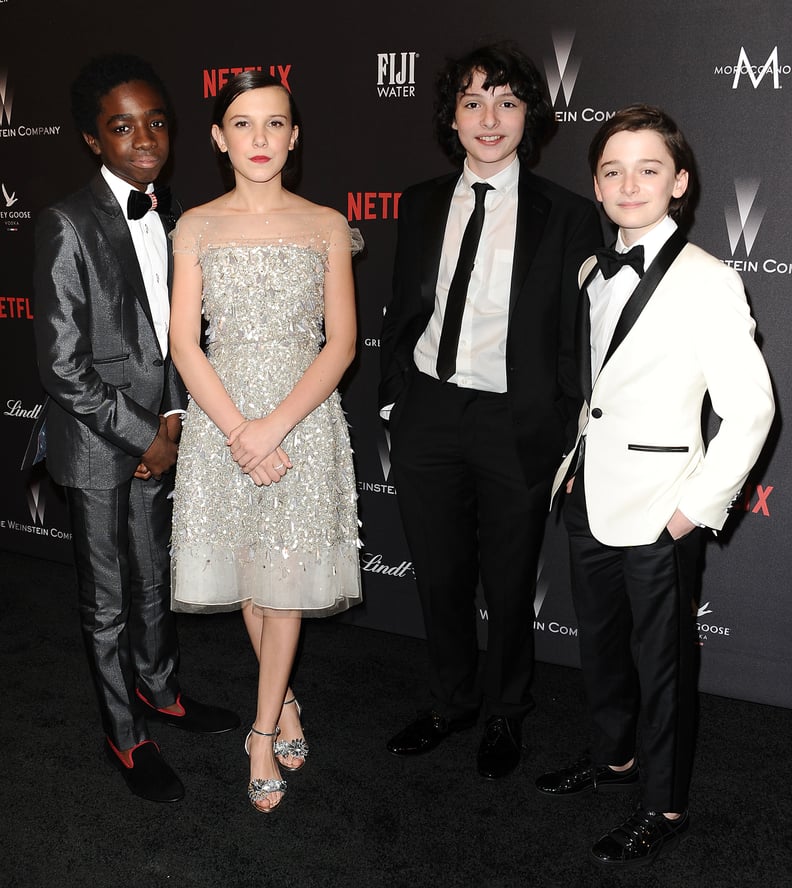 The 1 Beauty Move Millie Bobby Brown Does to Feel Empowered
Brown experimented a lot with different makeup looks during the time she had a shaved head, and it led her to one particular beauty move: "Lipstick, especially reds," she said. "The one bold thing I loved to do was my lips. That was my favorite thing. Think about it — a lip with a shaved head, that is pretty cool."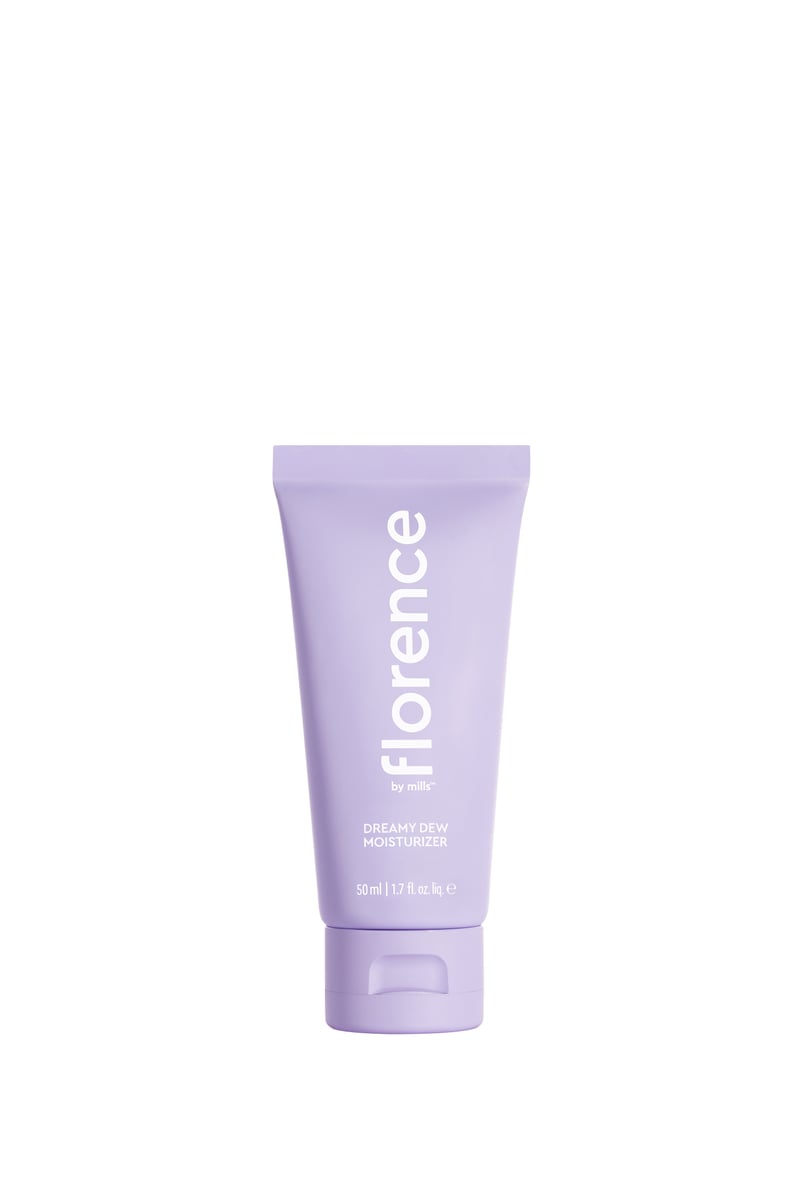 Millie Bobby Brown's Secret to Great Skin
While she was introduced to makeup early on, Brown didn't experiment with skin care until last year. "I'm very chill with my skin care — I keep it very simple," she said. "Moisturizer for me is number one. I don't usually like it because it can feel so heavy, but I also want it to feel like it's doing something, and this Dreamy Dew Moisturizer ($14) [from Florence by Mills] is so soft. It's not suffocating, but it also doesn't disappear after two seconds. It was hard actually to get that in between. Like there were so many back and forths of [the team] sending it to me and me saying, 'No, this can't be it — I can't even feel it on my face' to 'Oh my god, I feel like I've got a face mask on.' We finally found it, and I am so pleased with the result. I use it every morning and every night."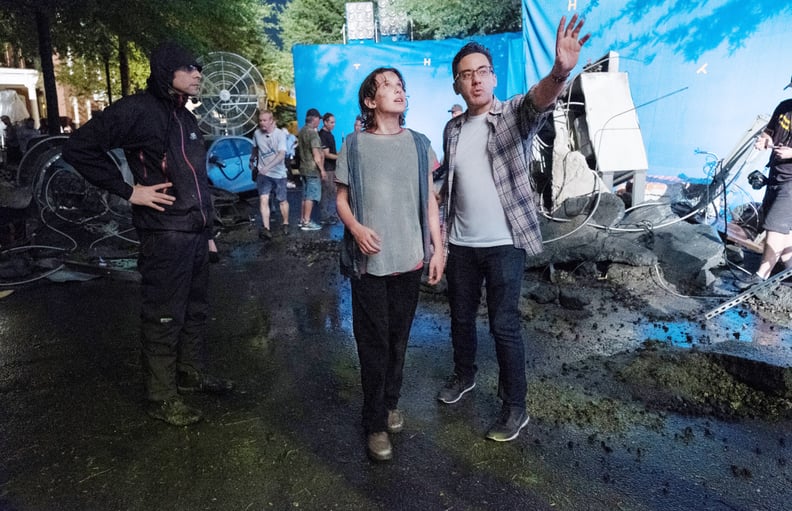 On the Nail Art Millie Bobby Brown's Characters Wear
Brown is no stranger to bringing her nail know-how to the movie set — for the most part. "I'm filming [Enola Holmes Mysteries] right now, so I can't have any [fake] nails on. Enola Holmes does not have crazy nails. Eleven does not have crazy nails. I can assure you, she does not go to the nail salon and like, OK, ready, go," she said, laughing.
There was one slight exception, however: "In Godzilla vs. King Kong [Editor's note: the film is slated to hit theaters in 2020], I wanted my character to have army green nails so I brought the idea to set and they ran with it. She's cool. She's very much — Madison Russell is very much that tomboyish color. I felt like that was her."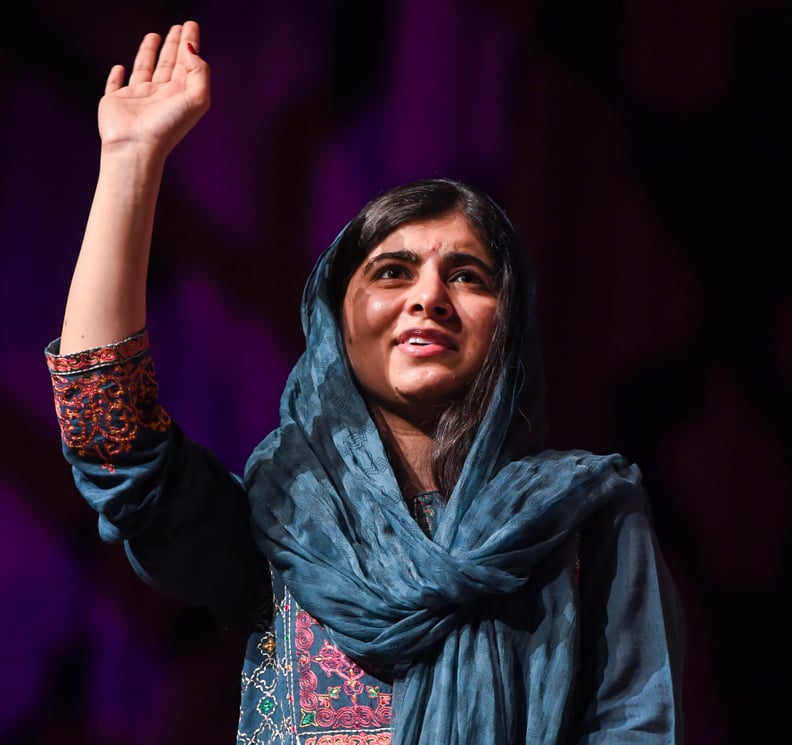 Millie Bobby Brown's Biggest Gen Z Inspiration
"She's not in the beauty space, but in her own way Malala Yousafzai is so beautiful," Brown said. "She empowers and influences so many people. I actually just watched her documentary the other day, and I read her book last year, and for me, she's one of my big influences because she inspires so much positivity and love. That's something I stand for as well. And she's young like me, and yet she's so powerful — and she causes chaos and with her voice. The people are actually listening, and if they're not, she makes them listen. I love and live by that as well."