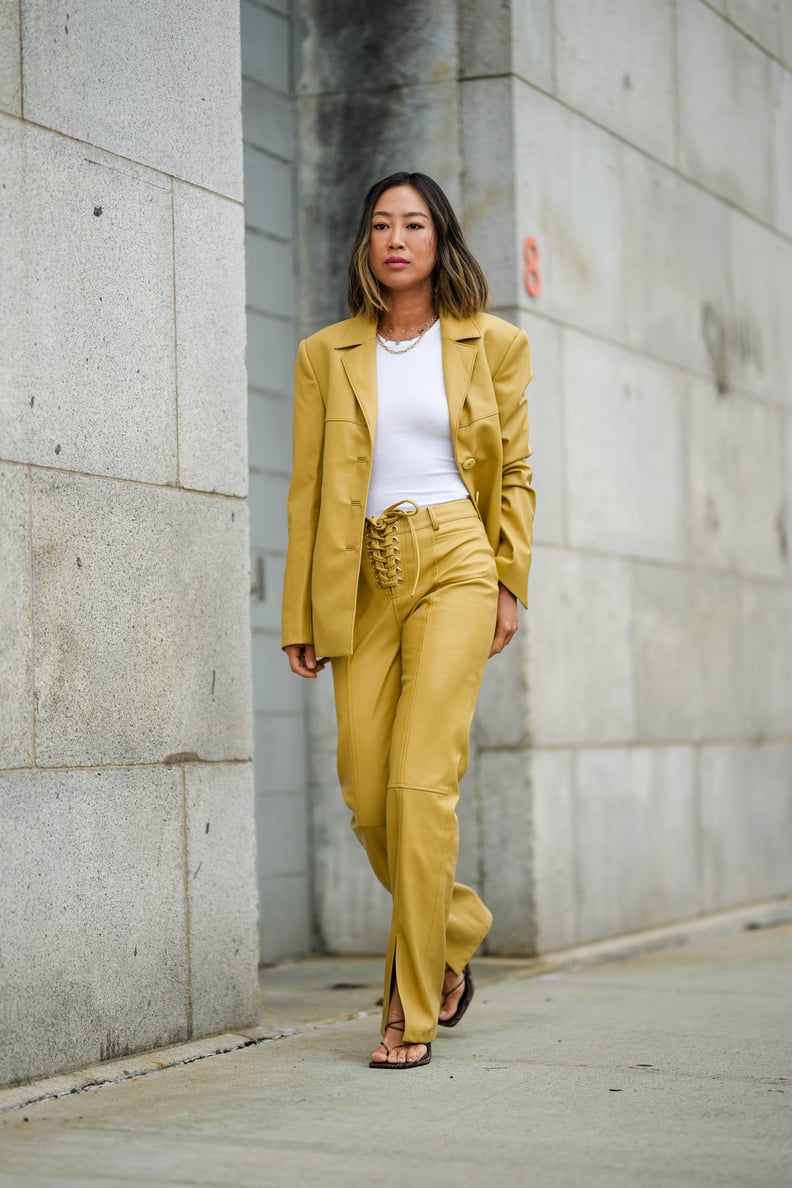 Getty/Edward Berthelot
Getty/Edward Berthelot
Every once in a while, when I start to feel bored with my brunette hair color, I feel a pang of envy when seeing my blond-haired, beach-waved friends. It feels like hairstyles like chic braids and even messy buns are so much more flattering on them, but I'm too scared to lose my hair-color virginity and lighten my dark hair. I've never processed my straight, brown hair before, and colorists constantly try to convince me to try dye.
Instead of giving in to peer pressure, I'm turning to natural remedies to brighten my hair fast at home. If you're also a brunette looking to go blond, I suggest you do the same before turning to a more permanent solution. If you've been searching for natural hair lightener methods that work on dark hair, you're going to want to listen up. While you might not get to platinum-blond status, these easy tricks involving lemon juice, tea, baking soda, sea salt, apple-cider vinegar, and more will add some sun-kissed golden tones to your hair without the serious commitment or damage of bleach. These tricks can give you natural highlights without ever having to step foot inside a salon.
Read on to learn how to lighten dark hair at home naturally.
— Additional reporting by Renee Rodriguez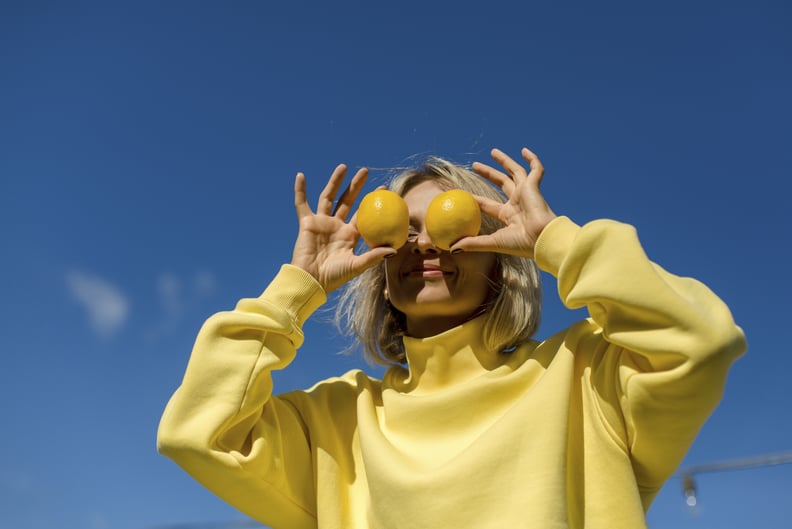 How to Lighten Hair Naturally Using Lemons
This is basically a more natural (and less risky!) version of your Sun-In experiment from high school. Use a piece of lemon to lightly "paint" highlights onto your head — try focusing on small sections at the crown of your head and the pieces that frame your face. Alternatively, mix two tablespoons of lemon juice in a cup of warm water, and apply to your strands as an all-over mask. Then sit outside, and let your hair dry in the sun, letting the heat activate the lemon. Be sure to follow up with a nourishing treatment, as the fruit juice may aggravate dry hair. After all, you're putting citric acid on it!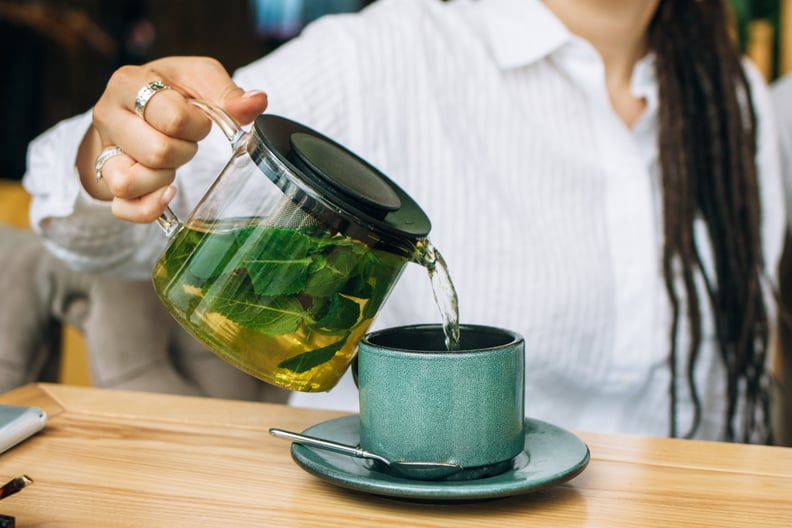 How to Lighten Hair Naturally Using Chamomile Tea
If you have super-dark hair and would like to give it more of a golden glow and lighten it naturally, sift through your bags of tea, and find your favorite chamomile brew. Fill a large mug with boiling water, then steep a chamomile tea bag in it for 10 minutes. Once the tea has cooled, pour it over clean hair, and let strands soak overnight. Rinse, and feel free to repeat! Chamomile is one of the gentlest essential oils, so you can even use it on color-treated hair without fear of brassiness. Bonus: this ingredient has antidandruff properties.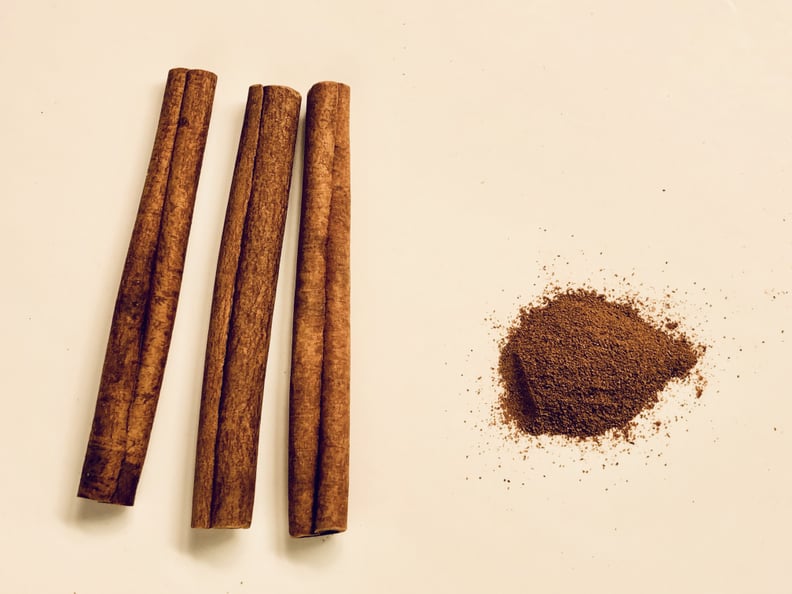 How to Lighten Hair Naturally Using Cinnamon
If you're concerned about taking your hair color into your own hands and you want to know how to lighten your hair without bleach, trying a cinnamon hair mask is the safest place to start, because the color-changing effects of this spice are very subtle. Mix a teaspoon of cinnamon with enough water to form a paste. Apply your favorite conditioner thoroughly to wet hair, and leave it on. Apply the cinnamon-water mixture to your slick strands — the conditioner will help the blend stick. Wrap a shower cap around your strands, then leave the mixture on for at least six hours (overnight is ideal). Rinse it off, and enjoy a brighter, delicious-smelling mane.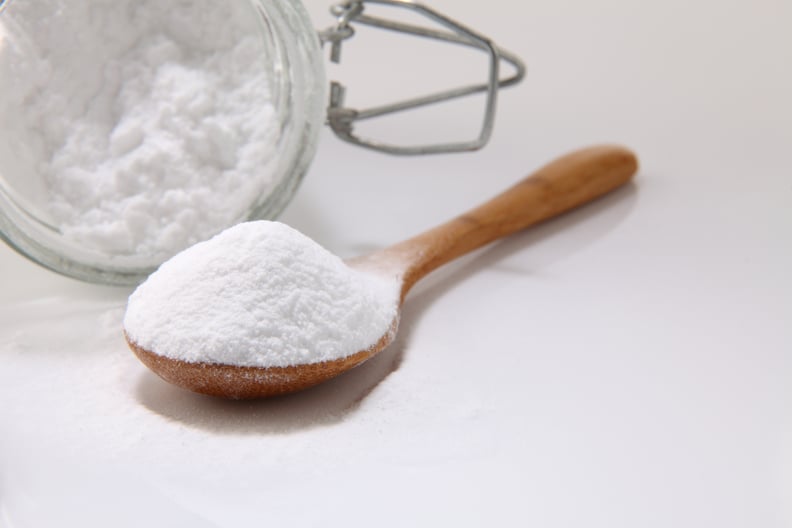 How to Lighten Hair Naturally Using Baking Soda
While I don't recommend using baking soda on your hair as a shampoo, it can make an excellent, easy at-home natural hair lightener. Mix a teaspoon of baking soda with water, and use it as a rinse once a month (after you shampoo and before you condition your strands) to gradually brighten your color. Baking soda is an alkaline ingredient, and this will lift the cuticle of your hair, the part that protects your hue. This isn't the most hair-healthy technique, because it is similar to how dye works, so you might want to skip this one if you have damaged strands.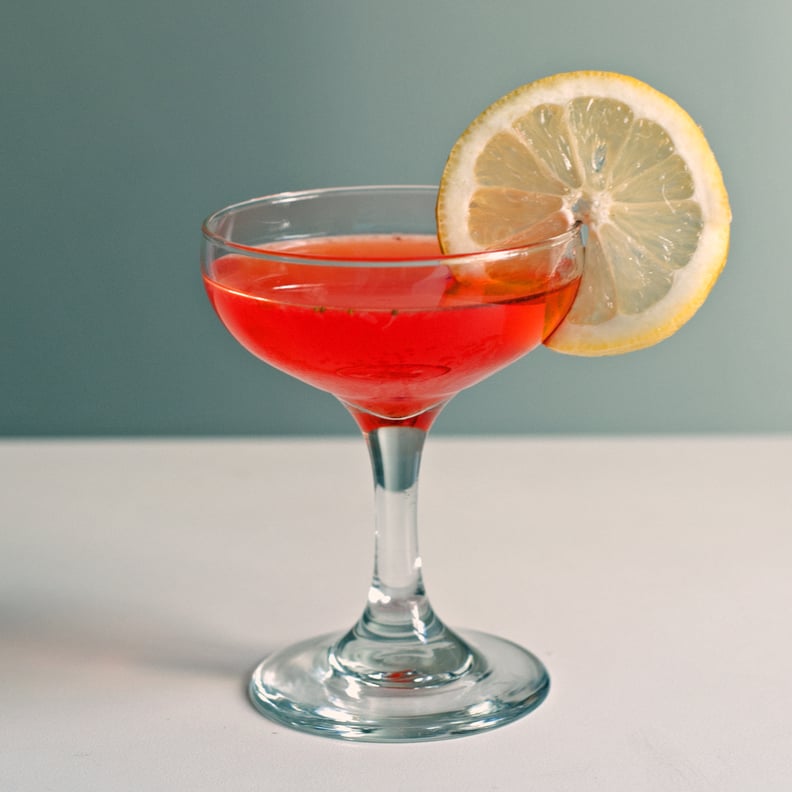 How to Lighten Hair Naturally Using Vodka
This one doubles as both a hair treatment and a cocktail. Mix one part vodka to two parts seltzer and pour it into a spray bottle, then spritz it on strands while relaxing in the sunshine. (I suggest doubling the recipe if you want something strong to sip on.) The clear blue tones of vodka will lift any brassiness you have in your strands, while the alcohol (plus the hot sun) lifts the natural pigment in your locks, which equals the perfect way to lighten hair naturally. Model Eva Herzigova has sworn by this boozy beauty secret for years.
How to Lighten Hair Naturally Using Sea Salt
If you've ever taken a dip in the ocean or a saltwater pool in the summer and noticed your hair looked lighter afterward, that's because sea salt is a great way to lighten hair naturally — when paired with the sun, that is. To get the look without access to a large body of water, mix a tablespoon of sea salt with 1/2 cup of warm water and put it in your hair. Then, grab a good book and camp out in the sun for at least 20 minutes before you rinse it out.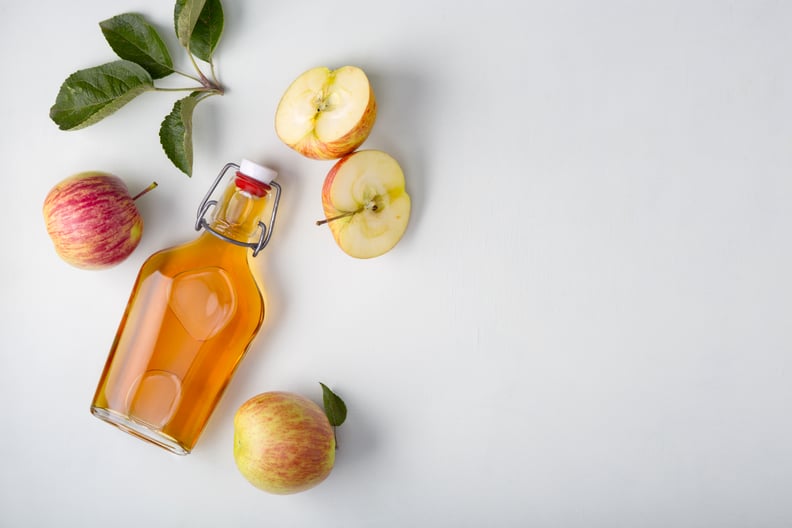 How to Lighten Hair Naturally Using Apple Cider Vinegar
Wondering how to lighten your hair without bleach in a flash? Go to your fridge and look for a bottle of apple cider vinegar. This pantry staple helps lighten your hair when you mix one-part apple cider vinegar with six-parts water. Simply pour the mixture over your head or apply it using a spray bottle and let it soak in. After about 30 minutes, you can rinse it out. You should be able to see a difference in your hair. Repeat the process as needed.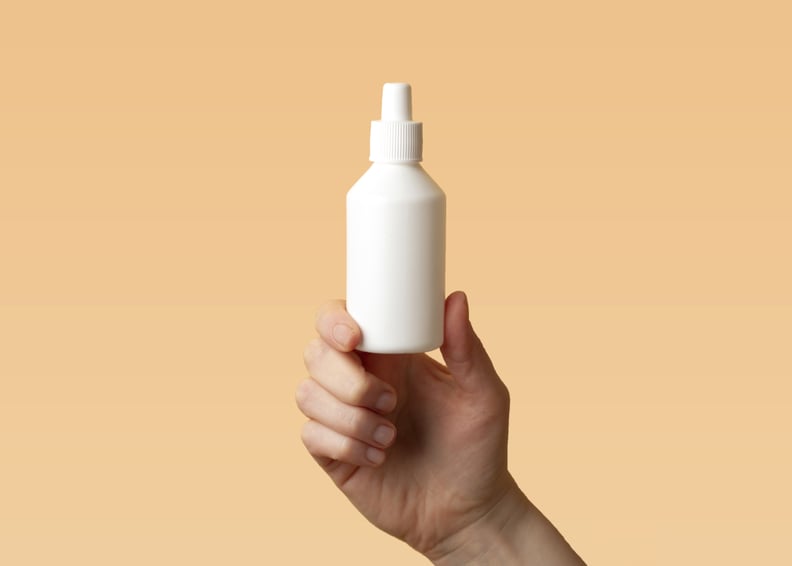 How to Lighten Hair Naturally Using Hydrogen Peroxide
You can use hydrogen peroxide as a natural hair lightener at home if you're in a pinch. Just keep in mind that it can be a bit harsh, so you should exercise caution and do a test strip before committing to your entire head. Once you've done that, you can use cotton balls to apply the liquid to strands of hair. Similar to how stylists apply highlights in the salon, you can use foil around the sections while it processes. After about 30 minutes, hop in the shower to rinse your hair and make sure to condition.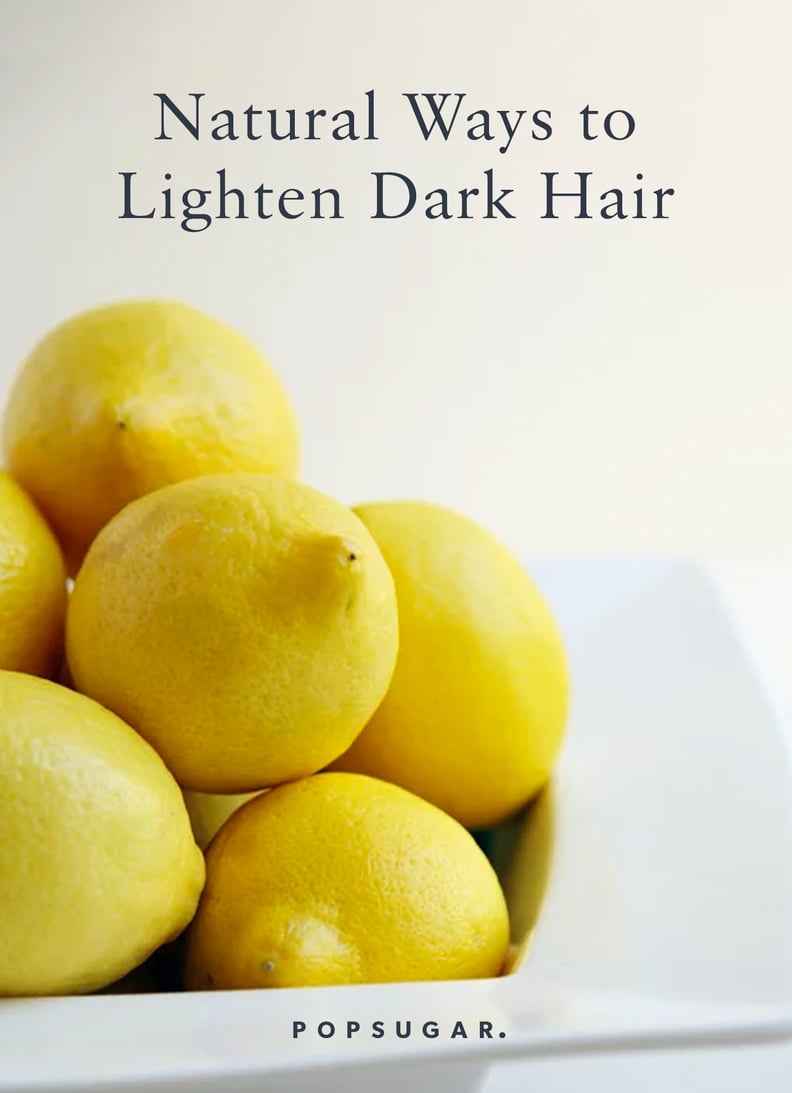 How to Lighten Hair Naturally