NYX Lift and Snatch Brow Pen Review With Photos
This Brow Pen Is Too Good to Be $11
As POPSUGAR editors, we independently select and write about stuff we love and think you'll like too. If you buy a product we have recommended, we may receive affiliate commission, which in turn supports our work.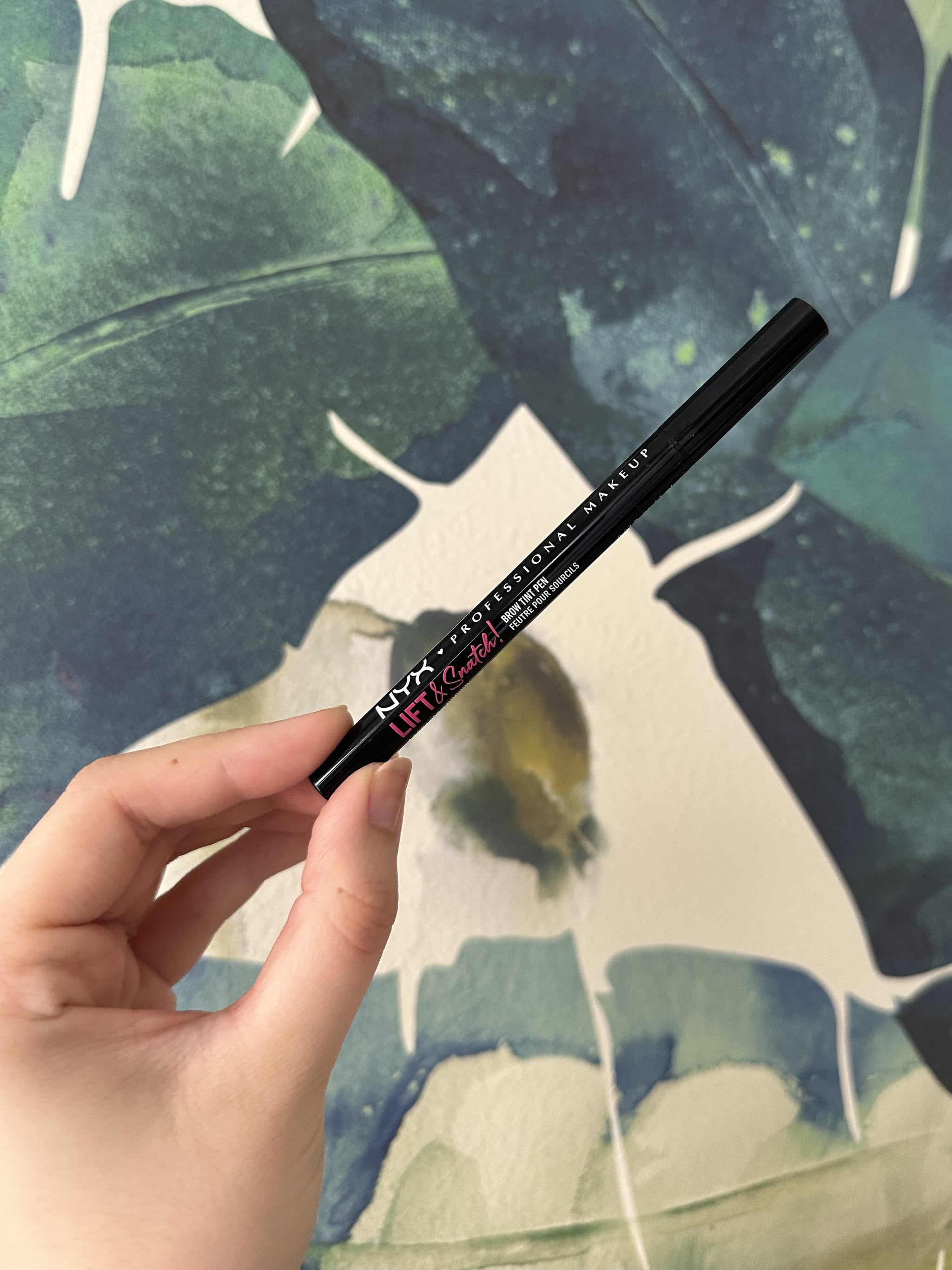 Thanks to my mother, and unlike most people my age, I successfully escaped high school with my eyebrows intact. She, after plucking her own brows into oblivion, acted as a cautionary tale for what can happen if you over-tweeze or wax and made it her mission to keep me (and my sister) from following in her footsteps. Now, I have naturally thick, dark brows and am fortunate enough to only need a little clear gel in my daily makeup routine. All of that makes it feel almost criminal to admit it but sometimes I still wish the tails of my brows were a bit fuller. That's where the NYX Professional Makeup Lift & Snatch Brow Tint Pen ($11) comes in.
You'd think the task of finding a good brow product to fill in the ends of my brows would be easy considering I don't need too much help, but I think that actually makes it more difficult. Because my brows are full, I don't like it when a product is super noticeable. I need something that's natural looking and subtle — and NYX answers those prayers.
Keep reading to find out why the NYX Lift and Snatch Brow Pen is a staple in my routine.
About the NYX Lift and Snatch Brow Pen
The brow pen features a soft micro-brush tip that allows you to create hair-like strokes.
The long-wear formula is waterproof and transfer-proof, offering up to 16 hours of wear.
It comes in 10 shades.
The product is vegan and cruelty-free.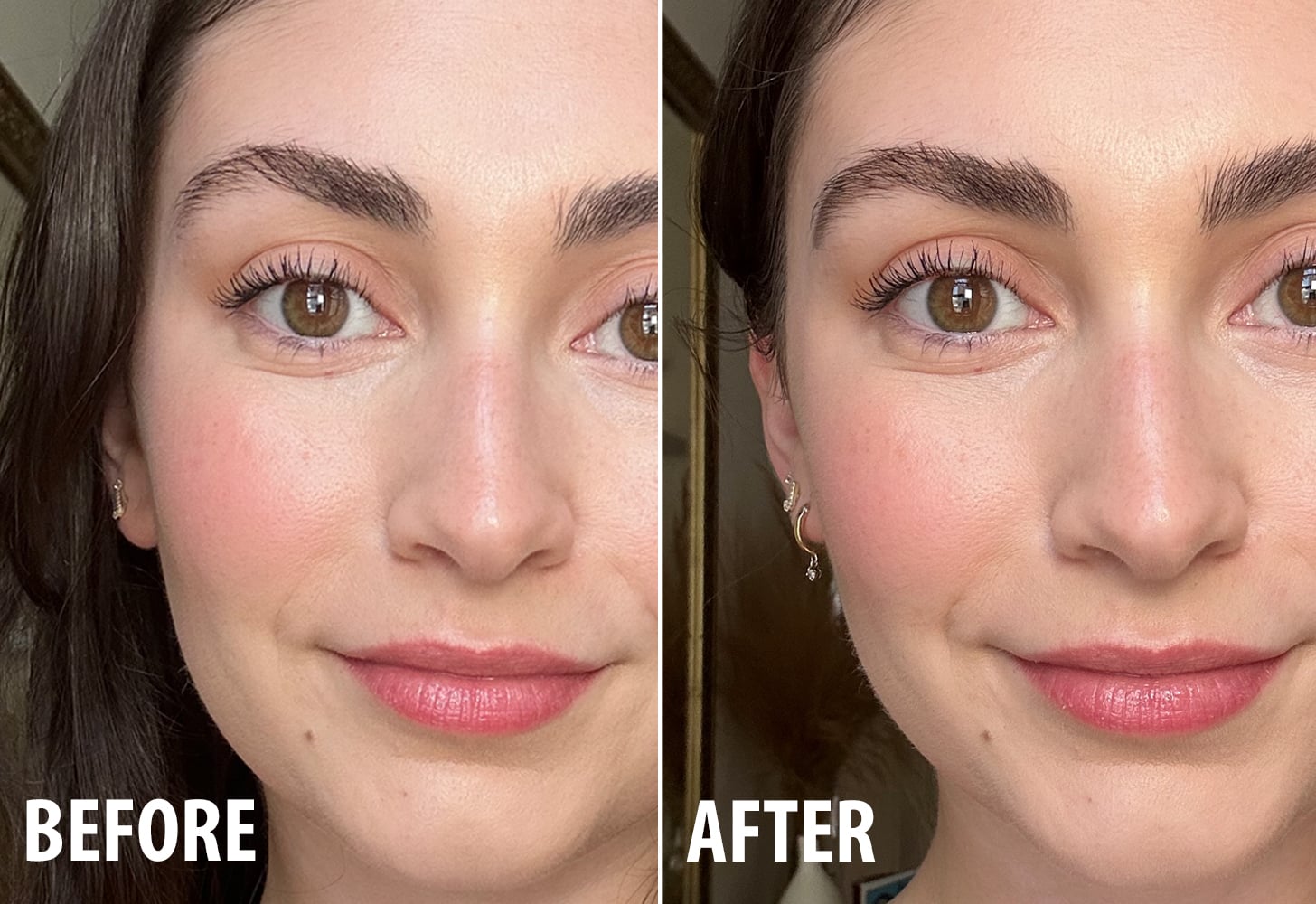 What I Like About the NYX Lift and Snatch Brow Pen
The formula for this product is great, but my favorite thing about the NYX Lift and Snatch Brow Pen is the brush tip. The pen features a flexible micro-brush tip that makes applying super fine, hair-like strokes a breeze. It delivers the perfect amount of color to fill in sparse areas without leaving behind a glob of pigment. It's also easy to find your perfect match in color with the 10 shades available; my shade is Ash Brown.
Once the formula dries, you can comb a brush or some gel through your eyebrows without worrying that the pigment is going to smear or move.
How to Use the NYX Lift and Snatch Brow Pen
As someone who rarely fills in my eyebrows, I was afraid there would be a learning curve to applying the NYX Lift and Snatch Brow Pen, but it's actually very simple. Once you find your shade and take the pen out of the box, you'll want to shake it to distribute the pigment throughout the brush tip. I like to then do a quick trial on the back of my hand to check that the color is gliding out of the brush smoothly.
When you're ready to fill in your brows, simply use the pen to create gentle, short strokes of color wherever you have gaps. I use a soft flicking motion with my hand to make the result really natural. Sometimes, to ensure I fully get all of the sparse areas, I brush the tails up or down, revealing more gaps.
Once I'm done filling in, I use a clear gel to set the hair in place.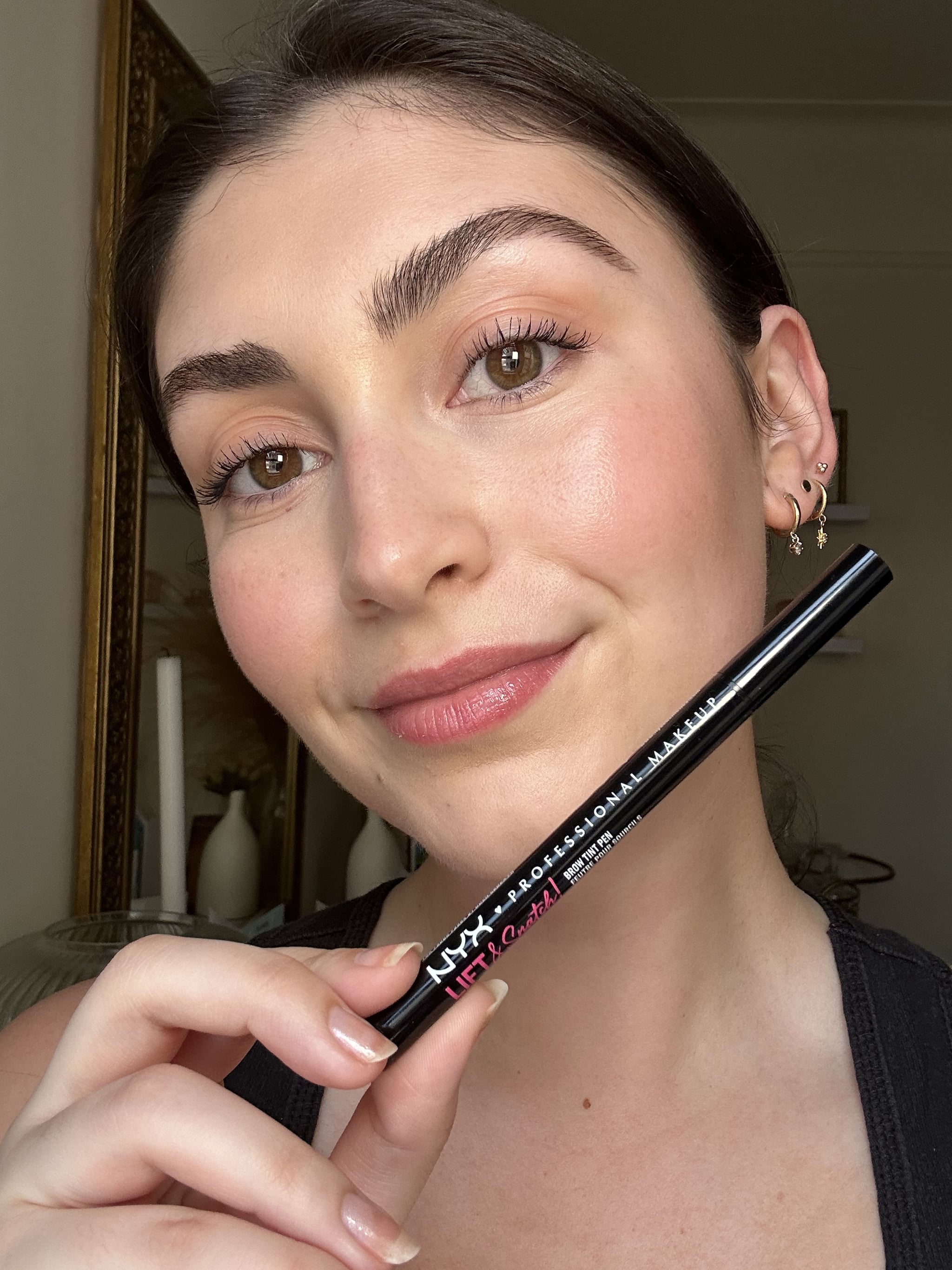 What to Consider Before Trying the NYX Lift and Snatch Brow Pen
The NYX Lift and Snatch Brow Pen is great for filling brows in, but it doesn't add any hold or lift to the hair. If you're looking for something to do that, you'll want to pair it with a gel or wax, like the Benefit Fluff Up Brow Wax.
Where Is the NYX Lift and Snatch Brow Pen Available?
The NYX Professional Makeup Lift & Snatch Brow Tint Pen is available at Amazon, Target, Ulta Beauty, Walmart, Walgreens, and the brand's website.
Rating:
Image Source: POPSUGAR Photography / Jessica Harrington