Does Olivia Rodrigo Have Any Tattoos?
Olivia Rodrigo Doesn't Have Any Tattoos Yet, but Her First Design Would Be For Taylor Swift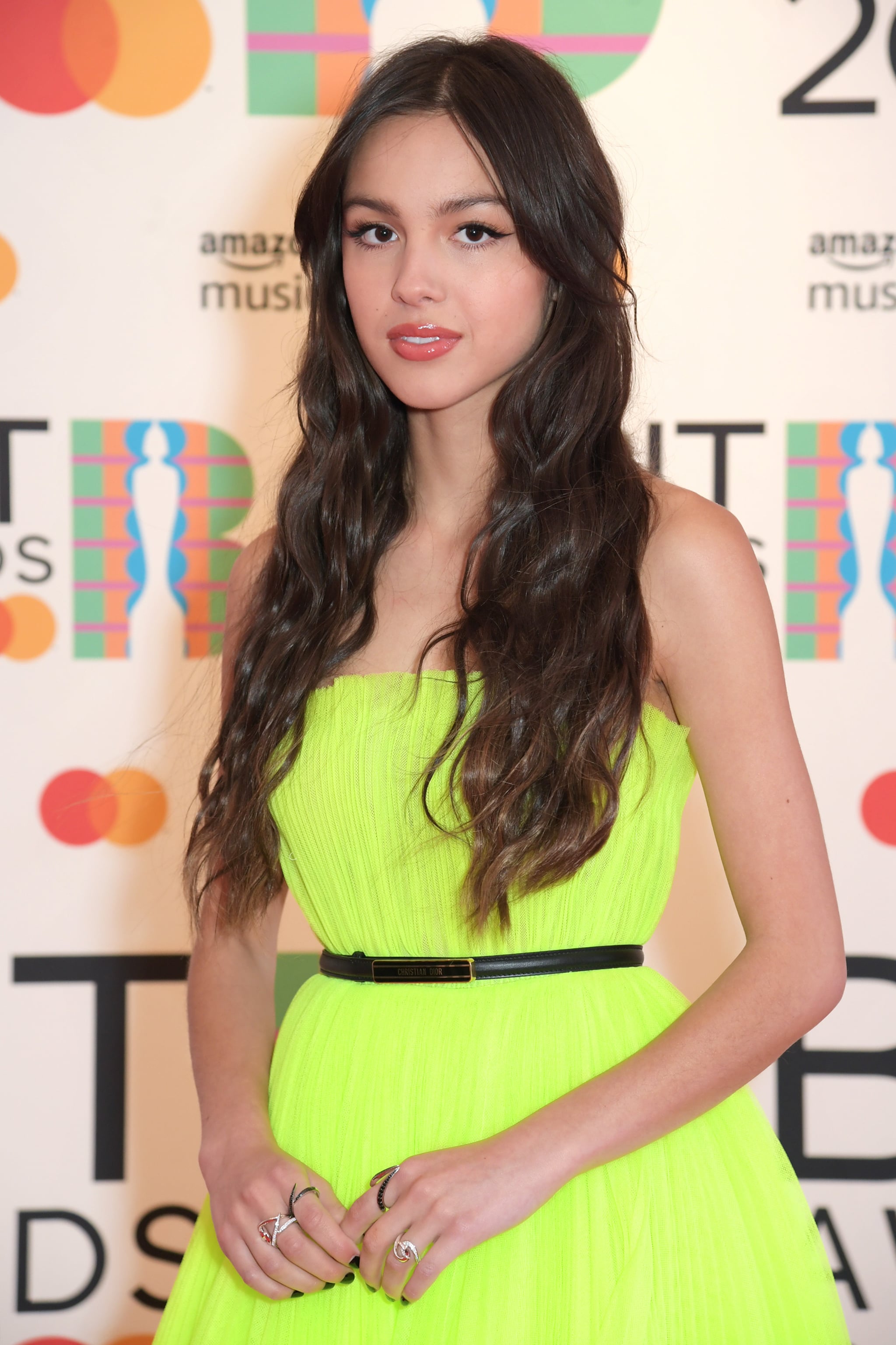 In 2021, Olivia Rodrigo released her debut album, Sour, paid a visit to President Joe Biden at the White House, secured the No. 1 spot on Billboard's Hot 100 list with her hit "Good 4 You," and celebrated a monumental birthday. What she didn't do — at least not yet — is get a tattoo.
The singer, who turned 18 on Feb. 20, disclosed in an interview on Kiss 92.5's The Roz and Mocha Show that she was considering getting a new tattoo to celebrate her birthday, but ultimately decided to hold off for the time being.
"It's my 18th, so it's a big one, so I wanted to do something fun," Rodrigo said. "I think the plan now is to get — I was going to get like a tattoo or a piercing, and I was like 'Ah I don't want to get a tattoo,' so I'm just going to get a second ear piercing."
Even though at this time she's not completely sure she'll ever get inked, she did share what her first piece of body art would be if she ended up going through with it: a Taylor Swift tattoo. Specifically, a 13 from the singer's Fearless tour. "I wanted to get one with my best friend — we're both like huge Swifties," said Rodrigo. "We wanted to get like little baby 13s." Like the one Swift drew in Sharpie on her hand during the 2009-2010 tour.
As a longtime Swift fan, Rodrigo was elated to finally met her music idol during the 2021 BRIT Awards in May, and the pair even got an adorable picture together. We don't know if that changes things in terms of her tattoo plans, but we think it would make their friendship even sweeter.
In the meantime, plenty of fans are getting tattoos for Rodrigo, with popular designs including lyrics from her song "Brutal" and drawings of her tongue from the Sour album cover.