If you're on the hunt for a super buzzy new hair color for spring or summer, look no further. There are so many fun pastel hair color ideas out there to experiment with to officially banish your boring hair blues. From bright pink inspired by the "Barbiecore" beauty trend to lavender hair and even the oh-so-cool shade of "blue mist," there are so many different pastel hair colors to choose from.
The wide range of shades means inspiration is endless and you're sure to find something to save for your next salon appointment. Truly, it's hard to scroll through Instagram or TikTok without spotting at least a few save-worthy examples of pastel hair. But before you go and grab the pastel hair dye and get to work, there are a few things you should know about joining this exclusive club.
"I always recommend consultation, especially if it's a bigger transformation," hair-colorist Aura Friedman tells POPSUGAR. "The colorist is the expert, and [they] will let you know if your hair can handle the lightening [process]."
It's worth noting that pastel hair is susceptible to fading, even more than other hair colors. If you have naturally dark hair that you dye pink, for example, "once the pink fades, it will turn into a beachy blond color," Friedman says. The color will fade over six weeks, depending on how often you wash your hair. While fading is inevitable, there are a few things you can do to hang on to your new hue as long as possible. Make sure to use all color-safe products and do a deep conditioning treatment once a week. You can also tweak how you shower. "A cool rinse closes cuticle, gives your hair shine, and locks the tone in," she says.
With countless celebrities trying the trend, such as Megan Fox, Lizzo, Kaia Gerber, and Dua Lipa, you can guarantee the pastel look isn't going out of style any time soon. So if you've finally decided to take the plunge, keep scrolling for pastel hair color inspiration.
— Additional reporting by Tori Crowther and Jessica Cruel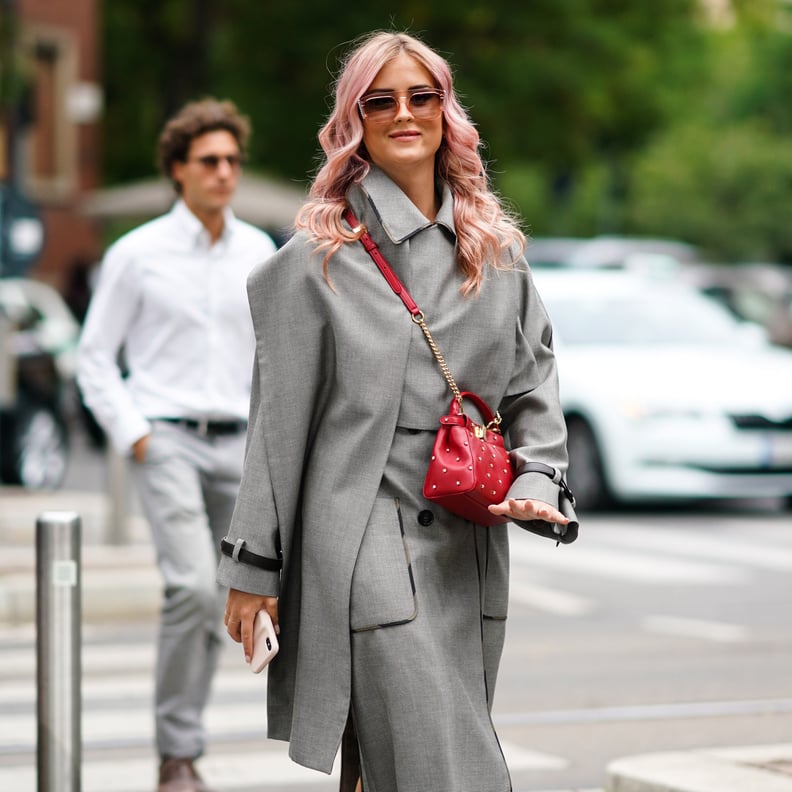 Pastel Hair-Color Ideas: Pink Hair
Pink is possibly the most classic pastel shade of all. It looks great on all base colors, from blond to dark brunette.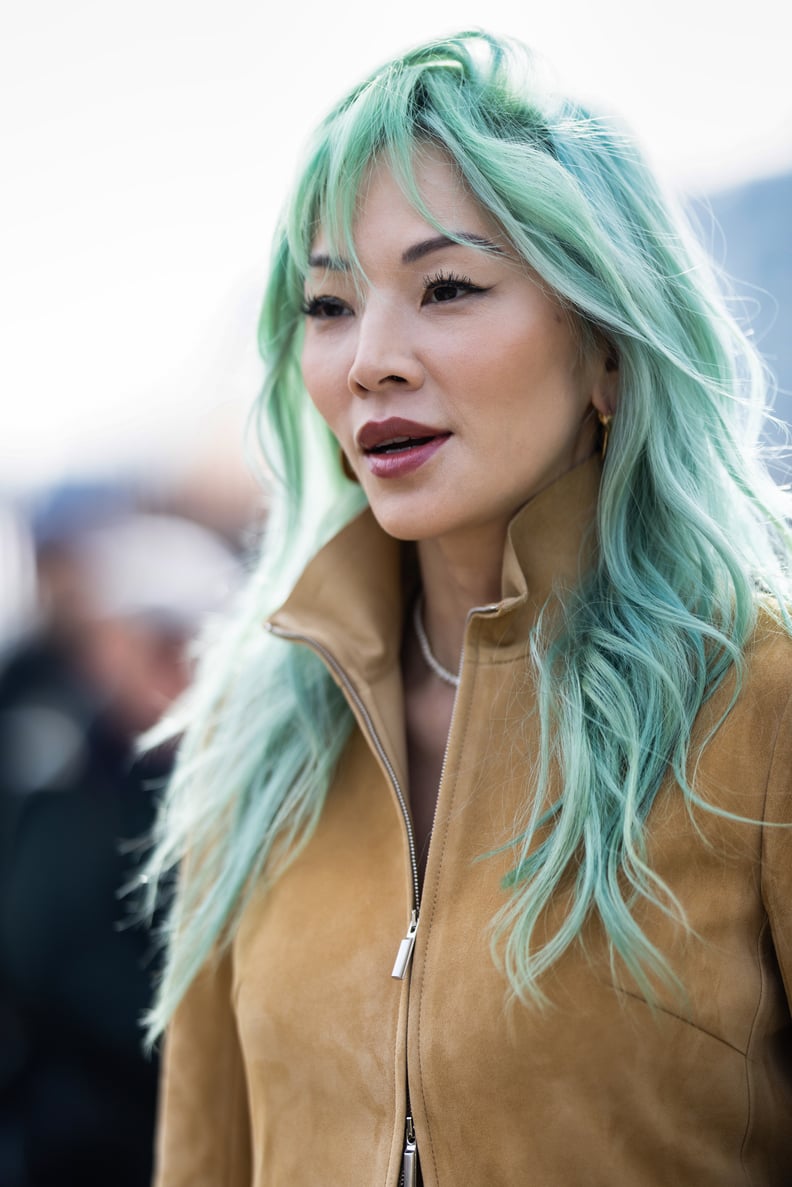 Pastel Hair-Color Ideas: Blue Hair
A cross between blue and green, this minty shade will really make you stand out.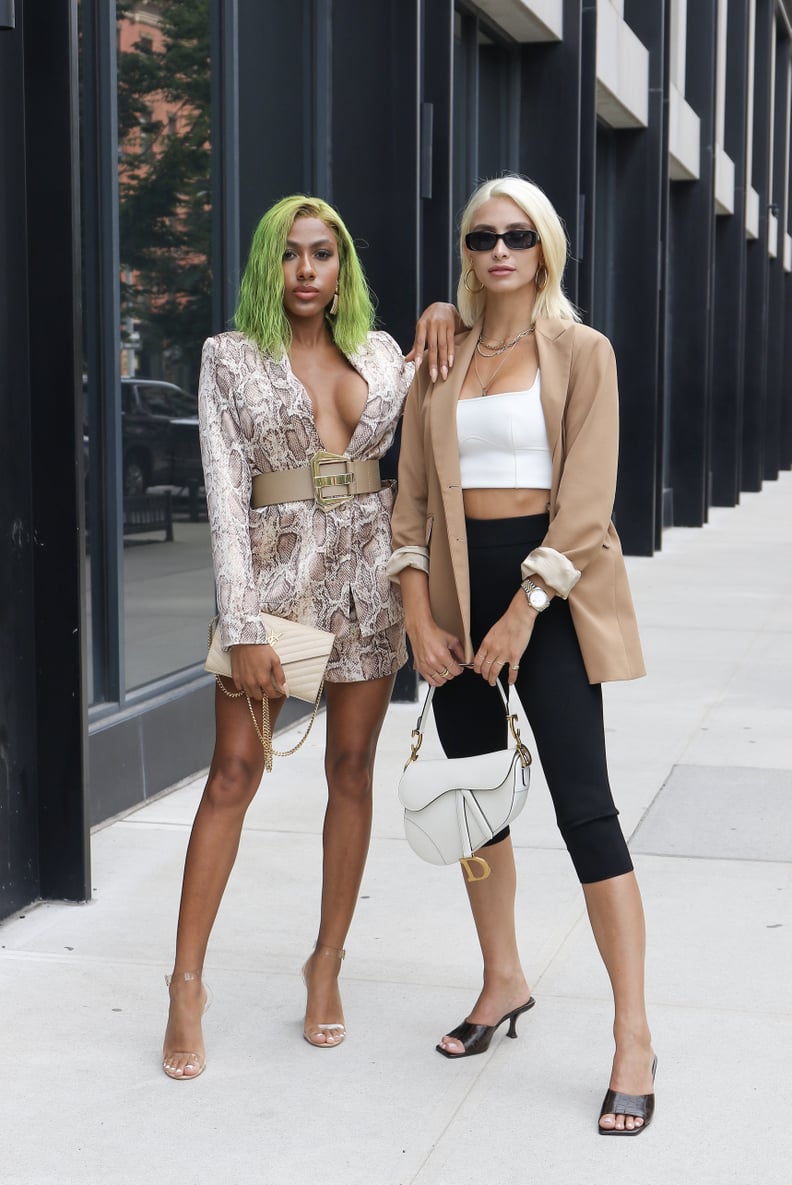 Pastel Hair-Color Ideas: Green Hair
Pastel green is often a forgotten about option. Your colorist should be able to help you pick the precise hue that's most flattering to your skin tone.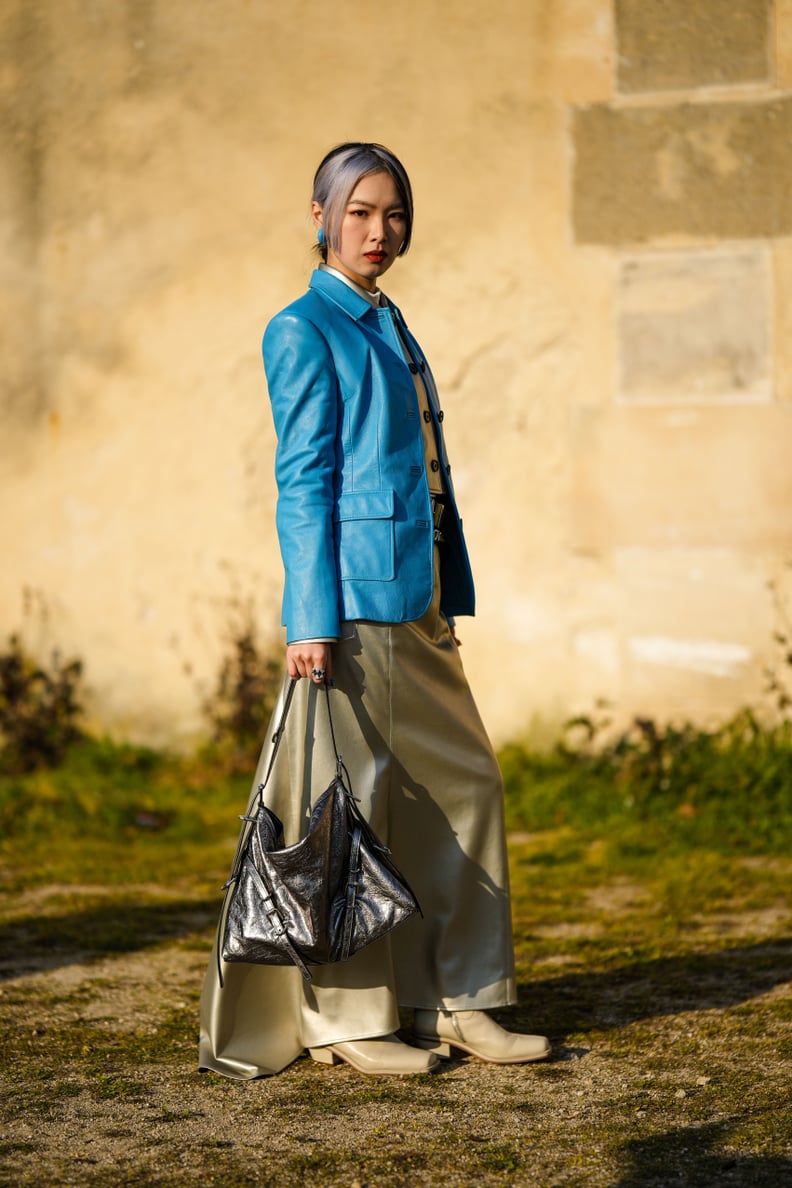 Pastel Hair-Color Ideas: Silver Hair
This silver-gray pastel color has a faint hint of purple to it. It pairs beautifully with the black base color.
Pastel Hair-Color Ideas: Purple Hair
Pastel purple, such as shades of lavender and lilac, are classic, beautiful choices.
Pastel Hair-Color Ideas: Orange Hair
Pastel-orange hair can be combined with other hues such as pink and purple for a truly unique look.