Emmys Instagram Diary
True Life: I Attended the Emmy Awards, and Here's What Happened . . .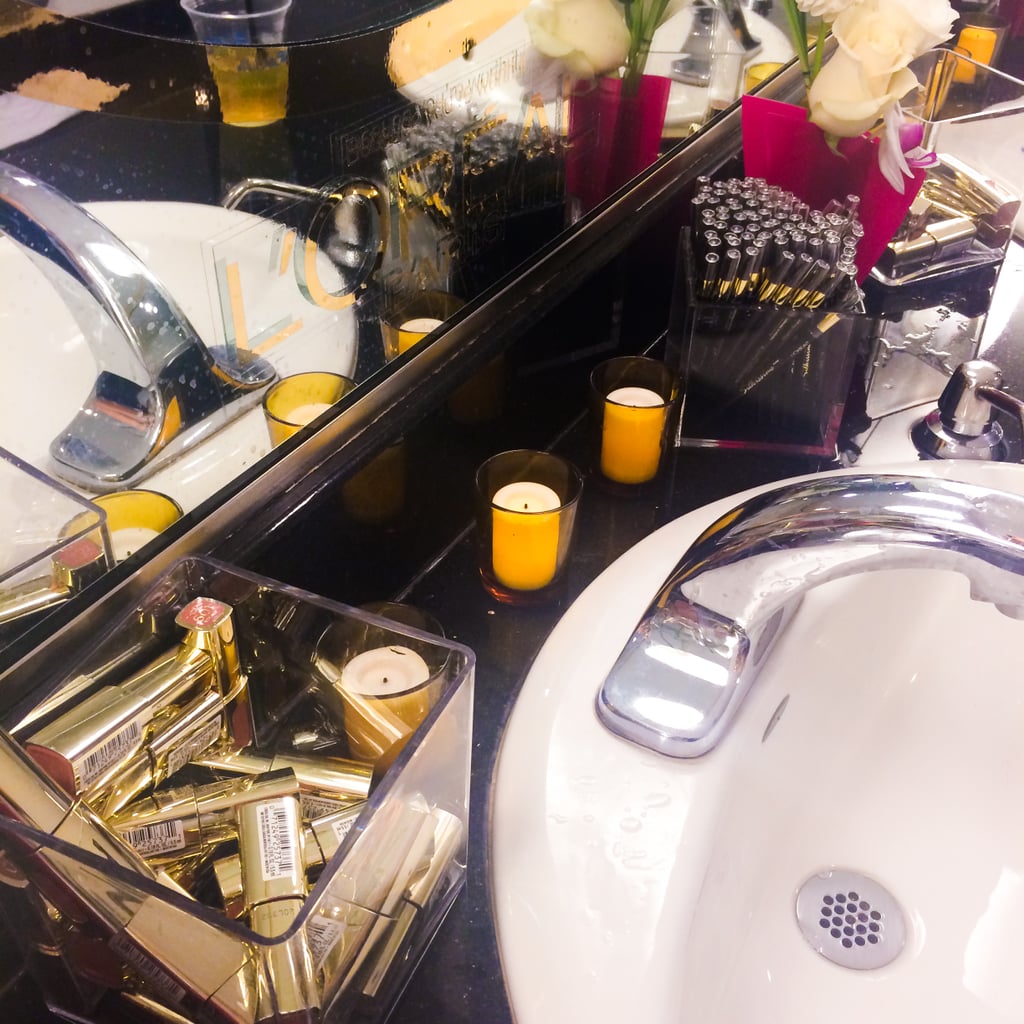 While you're watching the show, there are hoards of Emmys patrons in the lobby of Nokia Theatre getting cocktails and congregating with colleagues. During commercial breaks, actors float from aisle to aisle to greet fellow nominees and close friends.
In the women's restroom, glass vases full of makeup products sat on the counter for guests to take at their disposal. Why can't every public restroom provide this luxury?