Oscar Films's Prosthetic Fat Suits Point to Larger Problem
The Problem With 3 Oscar-Nominated Films Using Fat Suits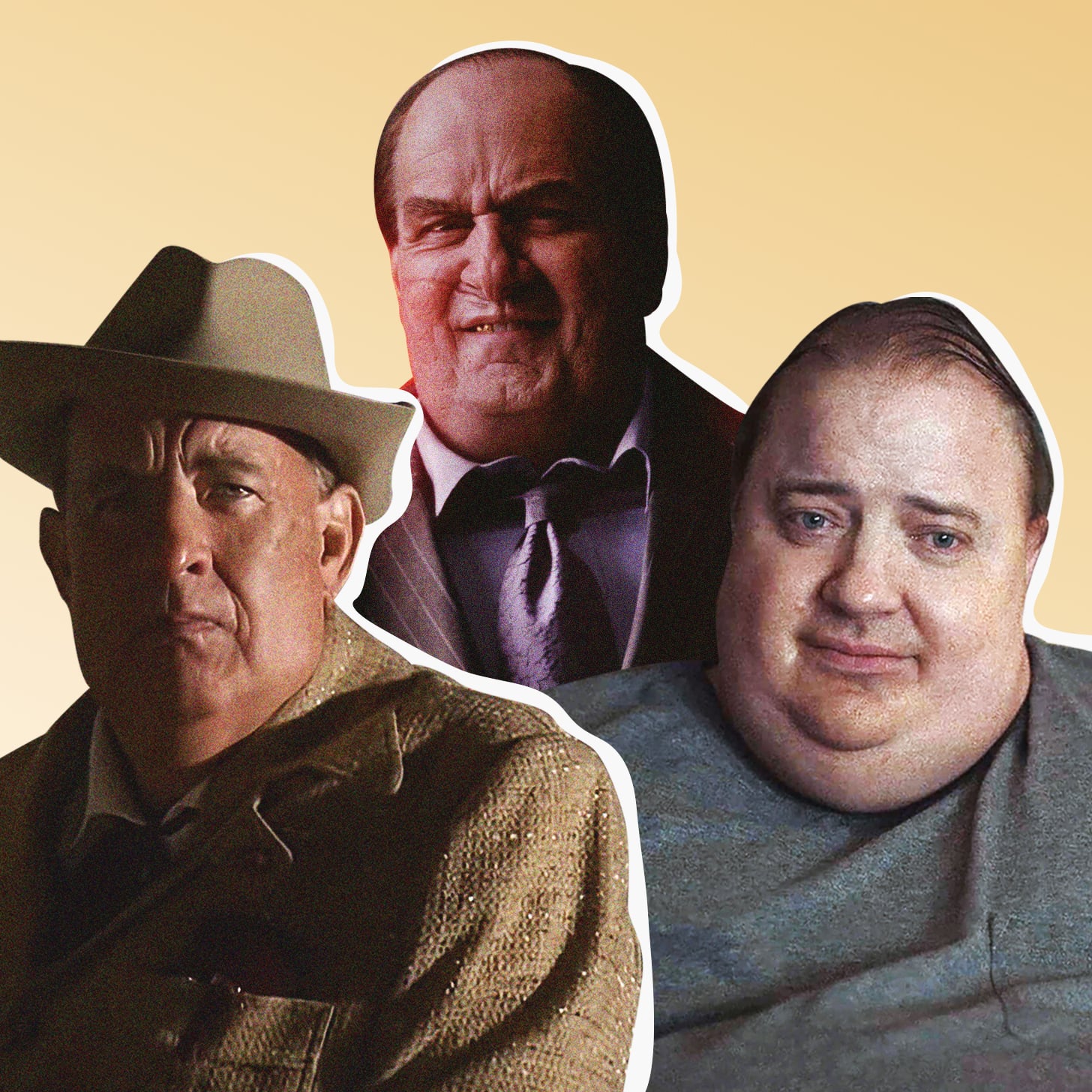 At last night's 95th Oscars ceremony, Brendan Fraser cemented his Hollywood comeback with a win for best actor for his performance in Darren Aronofsky's "The Whale." While the role itself received its share of backlash, his speech, tearful and reverent, was met with a standing ovation. The Academy also awarded the film with another, objectively more divisive golden statue: best makeup and hairstyling.
For the uninitiated, "The Whale" sees Fraser's transformation into a 600-pound man, which required him to wear a heavy prosthetic fat suit — created by makeup designer and now-Oscar winner Adrien Morot — for up to 16 hours a day. The process was scrupulous, involving weeks of planning, 3D printing work, and clay molding, followed by multiple hours in the makeup chair each morning, per The Hollywood Reporter.
It is but one reigning example in a string of movies that enlisted fat suits this year. In fact, two other films nominated for the Academy Award in the makeup category — "Elvis" and "The Batman" — required its special effects teams conjure one for actors Tom Hanks and Colin Farrel, respectively. For the latter, it was reported his layers of prosthetics makeup alone weighed five pounds, rendering Farrel nearly unrecognizable. With Hanks, "Elvis" prosthetics artist Jason Baird told Deadline it took three and a half hours daily to completely encase his character with the necessary pieces.
To be clear: the makeup artistry and prosthetics work that went into each of these projects is nothing short of impressive. It takes dozens of hands and hours upon hours of meticulous sculpting, cutting, and gluing to make each silicone piece. These teams are artists, just doing their jobs, and their Oscar nominations are well-deserved. There is no doubt about that.
What makes the aforementioned facts problematic is how this time commitment is, it seems, more palatable to Hollywood executives than actually casting someone with the body type they are trying to emulate.
As a result, makeup teams are put under disproportionate pressure to make some of the world's biggest and (in most cases) thin actors look realistic in heavy-bodied roles when the truth is, audiences knows these people are not real fat people. There are only so many 3D renderings, special effects makeup, silicone appliances, and time that can convince them otherwise.
Plus, there is the rightful backlash. Even if a fat suit is cosmetically necessary in order to create a body type that is, well, very different from a person's real body type, prosthetic designers that use them are often put in the position of their work being met with criticism. This is a valid criticism, by the way, even if in reality the matter is left at the hands of producers and directors and casting agents.
Still, it all points to a larger industry problem: Hollywood will do anything but hire a fat person. It will require actors to contort their bodies so dangerously outside of their natural form, on either side of the spectrum, instead of casting someone who fits the silhouette they are after. It will ask makeup teams to spend dozens of hours delicately laying on custom moldings to a person's face and body every day for months, and paint them in a way that looks believable to the discerning eye.
The solve is simple. Cast fat actors with the body types befitting for the role at hand, because they do exist, and let the makeup departments use prosthetics to create what doesn't. Hollywood can no longer put its problem with fat people on makeup teams, because continuing to do so is cruel — not just to the prosthetic designers and the actors and the viewers at home, but more importantly, to the people who can't just slip in and out of a silicone suit when filming wraps.
Image Source: Everett Collection and Illustration by Becky Jiras