Makeup Artist Quinn Murphy Launches Podcast In My Chair
Makeup Artist Quinn Murphy's New Podcast, In My Chair, Is a Must Listen For Any Beauty-Lover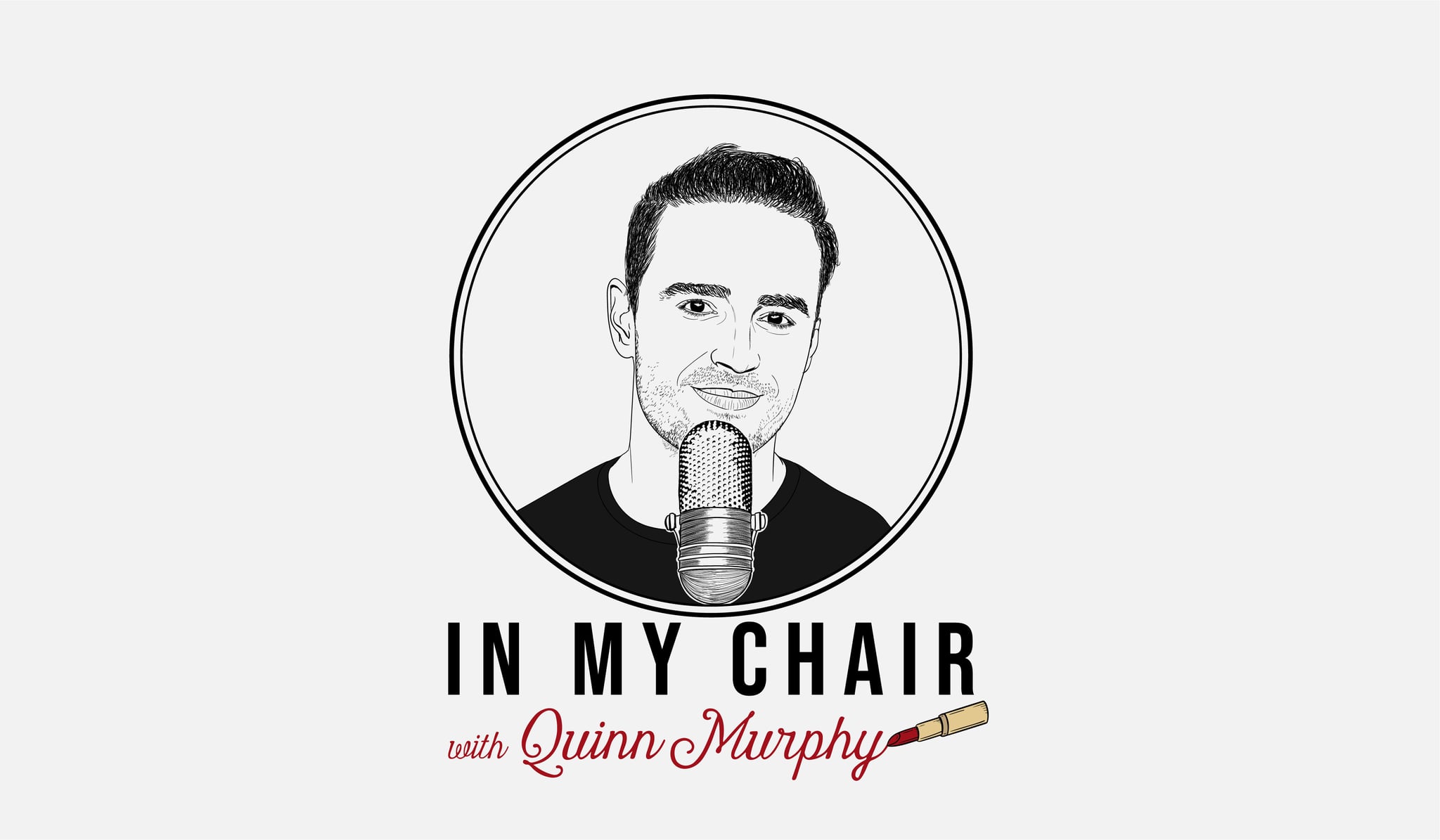 One of the most painful consequences of the coronavirus pandemic has been our lack of in-person interaction with each other. And while all of us are affected by social isolation, makeup artists have been hit particularly hard.
Makeup artists's jobs are the antithesis of social distancing. They're in your face, they're touching you, and there's no other way to do it. But it's not just doing makeup that makeup artists are missing right now. A huge part of making clients feel beautiful sometimes has nothing to do with executing the perfectly blended smoky eyes or precise red lip. It has to do with making people feel comfortable, which ultimately means making conversation and making connections. It's this disappearance of personal connections that inspired Quinn Murphy — makeup artist for A-list celebrities like Sofia Vergara, Kristen Bell, Lily Aldridge, Alison Brie, and Nathalie Emmanuel — to finally launch his own podcast, aptly titled In My Chair.
Like many of us who picked up a hobby or finally decided to try and learn a second language during lockdown, starting a podcast has been on Murphy's mind for quite sometime. "Two years ago, I bought all of the equipment to do a podcast, and it just never happened. I was busy with work, and so I just put it off, but it was always in the back of my mind, like, 'Oh, I really should've gotten to that,'" Murphy told POPUSGAR.
The original inspiration behind the podcast was about capturing genuine conversations, like the ones Murphy has with his clients when they're sitting in the makeup chair, hence the podcast's title. "When I'm working with a client, it always starts out with beauty because you have to decide what [kind of makeup] you're doing," Murphy explained. "Then the conversations just organically go in different directions. I've always thought, 'Wow, that was a great conversation, sometimes better than the one they're having on camera,' and it would be awesome if people could hear what that's like."
Ultimately, however, it was the pandemic that caused Murphy to break out the equipment, send some emails, and start recording. "During COVID, I think that people want to get back to real, personal connections. I know I can't wait to be around my friends and family in person and put the phone away, and [the podcast] has selfishly allowed me to have that during COVID, this has also been therapeutic for me on a personal level," said Murphy. "I also got to the point where I'm not working, no one in the industry is working, and we're supervulnerable. I started thinking about all of the really awesome people in our industry, and while everybody knows their talents in terms of the craft they do, people may not realize that they also have so many other aspects of their life that are amazing that got them to where they are."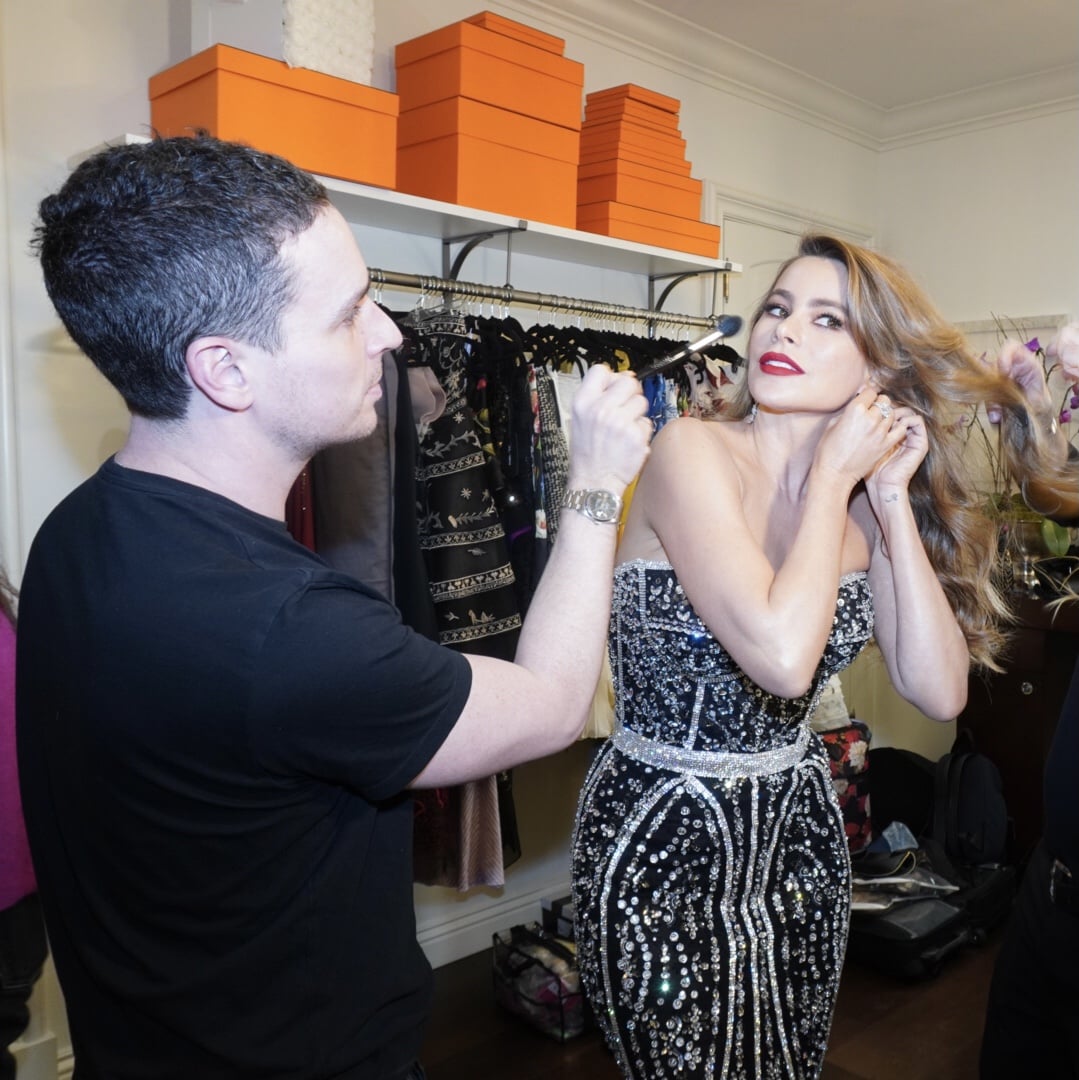 Image Source: Quinn Murphy
In My Chair isn't going to be your typical beauty podcast. Murphy and his guests won't be talking trends or swapping insider secrets. It's more about highlighting people's career journeys to inspire others — something I'm sure many of us need a bit of right now after months of feeling stuck or lost or spinning our wheels. "What I wanted to do was really focus on people in our industry, whether it be hair and makeup stylists, a brand founder, or even the actors or musicians I work with, and not only talk about beauty, but also talk about how they got to where they are. What came easily to them in their life? What was their journey? What mistakes did they make? Did they have hiccups along the way? I think that it's really fascinating to see how people got to where they are," said Murphy.
"I don't need to have the same aesthetic or career that my guests do. It's very interesting when I'm coming from my own point of view and they have theirs, but there is some commonality."
The first guests on In My Chair include beauty industry heavyweights — makeup artists Mario Dedivanovic and Hung Vanngo — as well as Murphy's client Alison Brie. "The conversations [so far] have been really amazing. Everybody's been so open and honest," said Murphy, adding that even superfans will be in for a treat listening to the interviews. "I definitely can say that of the people I've interviewed so far, even if listeners know them, they will learn something new about them that they didn't know before." And whilst Murphy hasn't announced the rest of his guests, he admitted his dream interviews would be with two brave and inspiring women from very different fields: Pat McGrath and Stacey Abrams.
Murphy wants In My Chair to be a learning experience for listeners, as well as for himself, not just through the subject matter, but through the guests themselves. "What's great about this is that I don't need to have the same aesthetic or career that my guests do. It's very interesting when I'm coming from my own point of view and they have theirs, but there is some commonality. Navigating that distance that's interesting to me." It's a sentiment that, in 2021, resonates far beyond the beauty industry. At a time when society is polarized and fractured more than ever, recognizing our similarities and differences — and learning from them — is not just important but integral. It's something Murphy is doing simply by connecting with people in his industry and having a chat, something we can all learn from and do on our own. "There are common denominators amongst people. And I don't think we will move forward until we have open and honest conversations."
Murphy's weekly In My Chair podcast starts on 12 Jan., 2021, and is available on all major platforms, including Apple, Spotify, Amazon, Google.
Image Source: Quinn Murphy