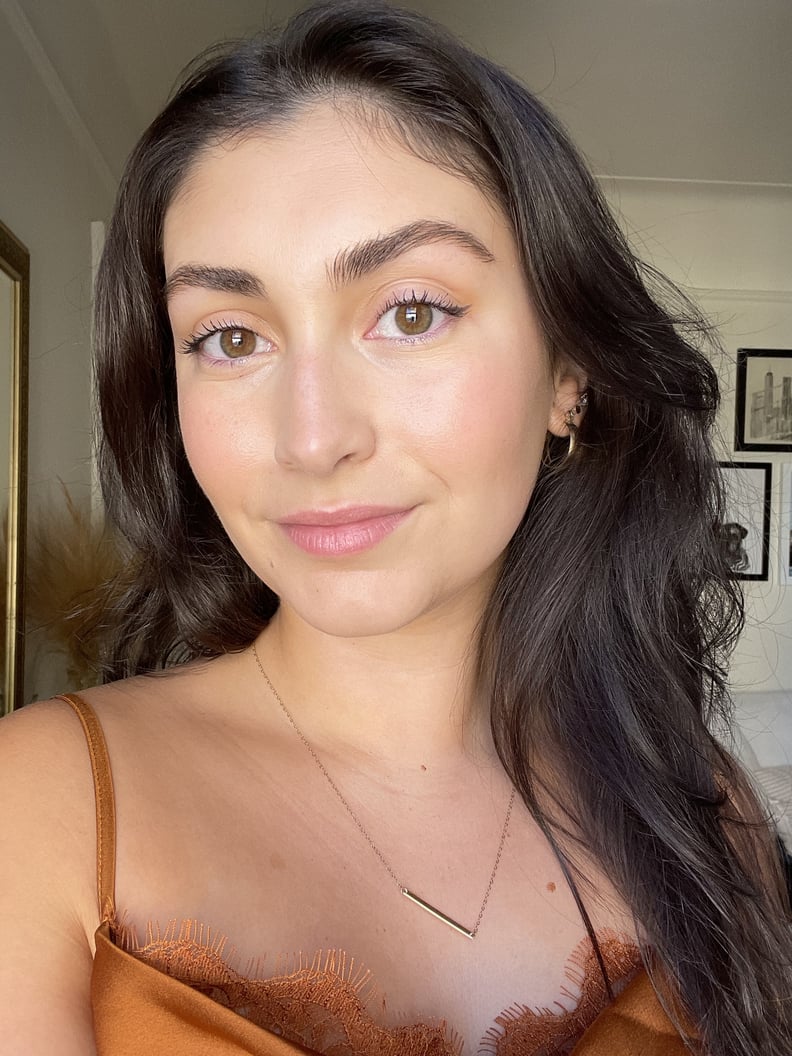 POPSUGAR Photography | Jessica Harrington
POPSUGAR Photography | Jessica Harrington
Every editorial product is independently selected by our editors. If you buy something through our links, we may earn commission.
My eyebrows are probably one of my most prized features. I know that might sound weird to say, but I survived middle and high school's plucking craze relatively unscathed, and now that we've entered the fluffy-brow era, I constantly get compliments on them. The thing is, I barely touch them — aside from tweezing the occasional stray hair — and I like a very natural look, so I'm extremely picky when it comes to the eyebrow makeup products I use. I bounce back and forth between using an eyebrow pencil and just using brow gel, but recently, I discovered a new combo that I absolutely love: the R.E.M. Beauty Space Shape Brow Pencil ($18) and the R.E.M. Beauty Space Shape Brow Gel ($20).
R.E.M. Beauty, Ariana Grande's makeup line, recently added these two eyebrow products as part of its "ultraviolet expansion pack" collection. With the launch of these items, the brand entered an entirely new category (brows), so I was excited to test the formulas out.
My Eyebrows Without Any Product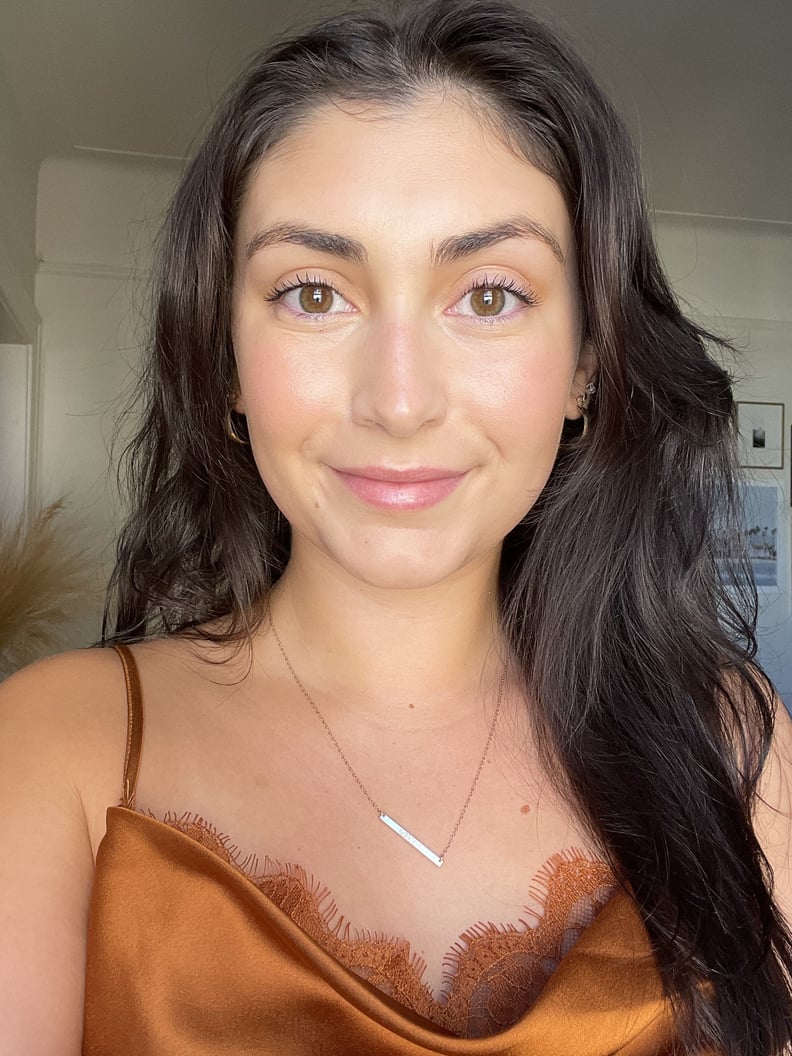 To start, the Space Shape Brow Pencil is a twist-up cream eyebrow pencil with a medium-size tip. When you first apply it, it feels like a true cream, but it dries down quickly (but not too quickly) to a powder-like consistency. It comes in 12 shades (I use the shade warm black brown) and is ultra pigmented, so a little bit of product goes a long way. The pencil is long lasting and smudge proof — two things that are a must when it comes to eyebrow products if you ask me — and even has a spoolie with a built-in sharpener on the end.
Using the R.E.M. Beauty Space Shape Brow Pencil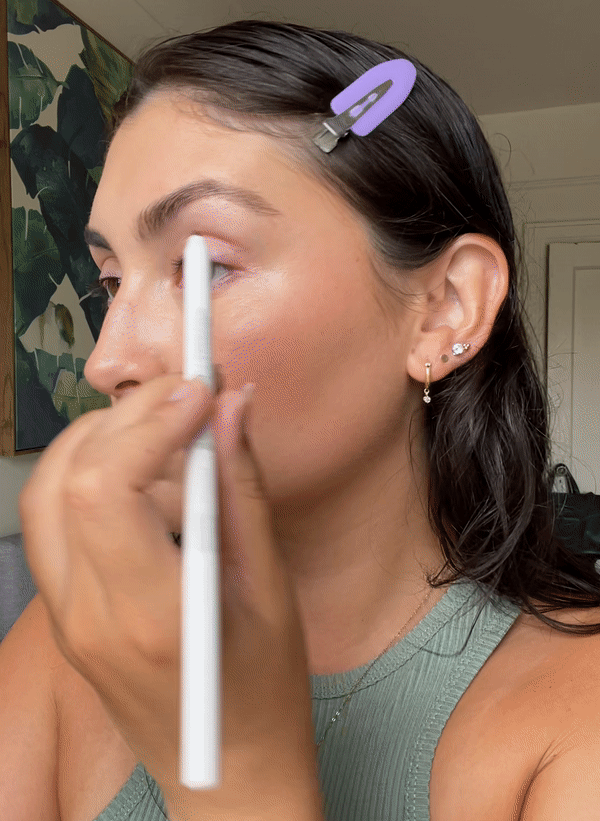 What I really like about the brow pencil is the consistency of the cream. It's thick but not unnatural looking and goes on with ease. You barely need to apply any pressure to get hair-like strokes, and blending it in with the rest of your brows is as easy as combing it through with the spoolie end. I use it to fill in sparse areas at the ends of my eyebrows, and it just makes them look a little fuller without being too heavy or noticeable. When combined with the clear gel, it gives me the look of fluffy, microbladed eyebrows. The pencil fills in and the gel defines and holds every hair in place.
Using the R.E.M. Beauty Space Shape Brow Gel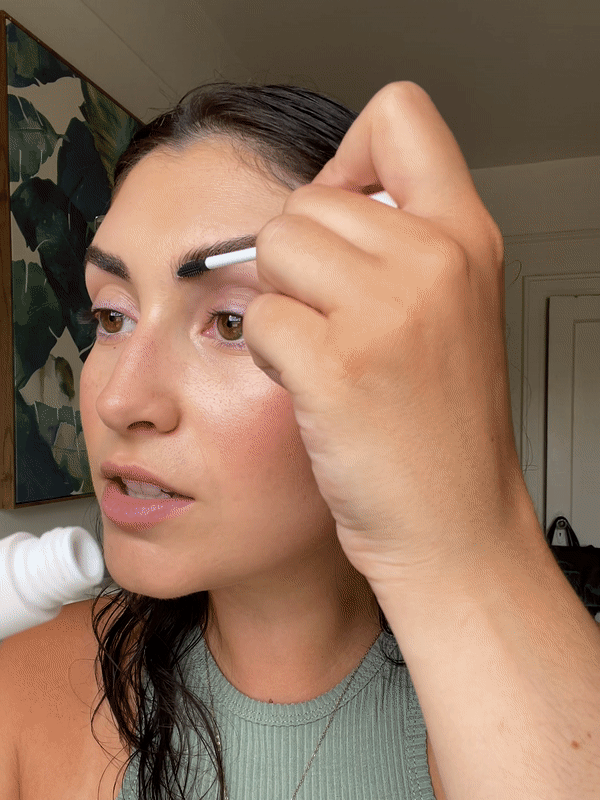 The R.E.M. Beauty Space Shape Brow Gel, on the other hand, is a clear gel that offers long-lasting hold without being clumpy. It doesn't flake or leave behind any residue on your eyebrow hairs, and it feels soft even after it dries down — no stiff eyebrows here. While the gel formula itself is pretty standard, the applicator is unlike anything I've ever seen before. It has a "cloudlet" wand that features short plastic bristles on one side for combing brows up and a soft flocked tip on the other to dispense the perfect amount of formula.
My Eyebrows Using Both Products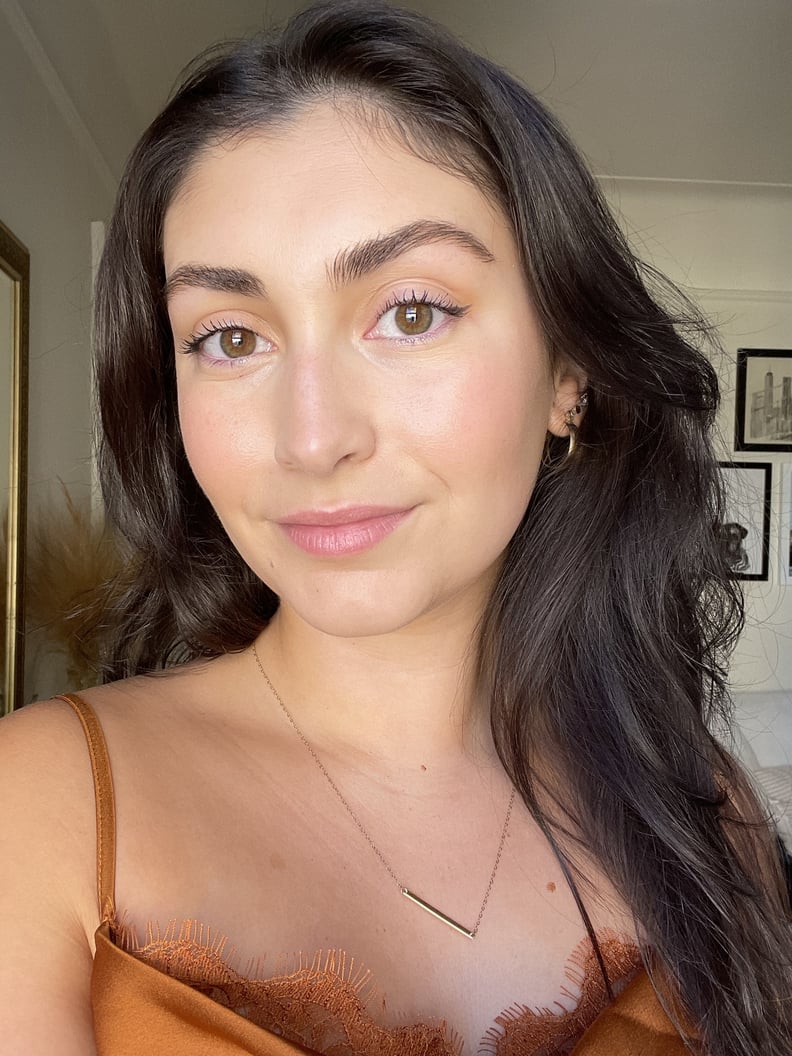 If you're a fan of natural-looking eyebrows and in need of some new makeup products, I highly recommend giving the new Space Shape Brow Pencil and Gel a try. Each is priced affordably under $20 a pop and can help you get a variety of brow looks.
Rating: ★★★★