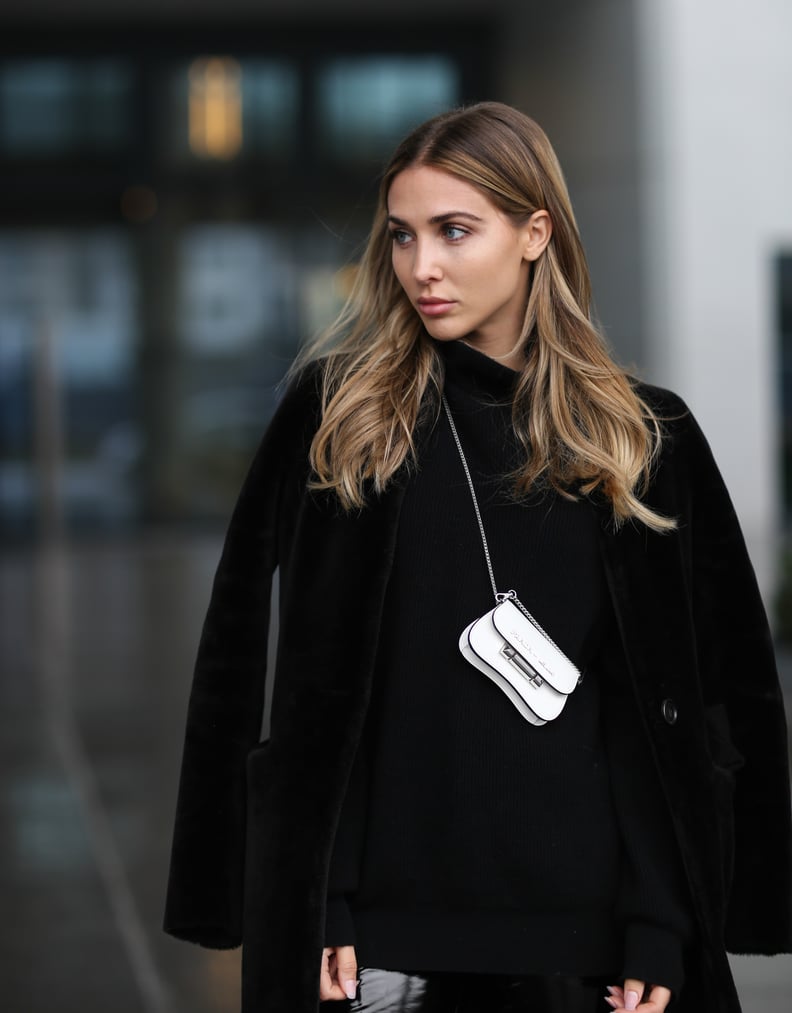 OK, so maybe the only kind of "reversing" you planned on doing in 2021 was in a car. But if you've found yourself influenced at all by a TikTok beauty trend or five these last few months — and we'd have more questions about your willpower if you haven't — then you'll probably want to consider "reverse" highlights, the unexpected hair color idea that's everywhere right now.
For the uninitiated, reverse highlights are often considered the cooler, lower-maintenance sister to the recently resuscitated chunky highlights, weaving in subtler hints of color for a natural-looking effect. What's more, they aren't going anywhere anytime soon: "The reverse highlight has been making a grand appearance, and it has been quite the hair trend," said celebrity colorist Bianca Hillier. "It's a mix between a superchunky lowlights and extremely thick highlights. For extreme contrast, this look has even been featuring the darkened bottom half of the hair from the ears down, not the tips."
If you're digging that bolder look, go on with your bad self and opt for fewer strategic, face-framing streaks. (It can look cool; see Bella Hadid for reference.) Or, if you want a subtler effect that brings this style from the '90s to today, dial up your standard balayage.
To keep the look current, stylists should blend them seamlessly.
"To keep the look current, stylists should blend them seamlessly," said George Papanikolas, colorist and Matrix brand ambassador. "The best way to achieve this is by doing the highlights more delicate at the roots, gradually getting thicker and heavier toward the ends. It really comes down to strategic placement. There should be more depth at the root area so that there is absolutely no zebra effect, with the highlights framing the face, and spaced out throughout the hair to give lots of contrast."
No matter where you land on either side of the spectrum, we can all agree: this is a hair trend that almost always looks better paired with Missy Elliott's "Work It."