Saweetie's Blond Buzz Cut Is Hair Inspiration
Saweetie Shares the Reason Behind Her Buzz Cut: "Hair Holds a Lot of Energy"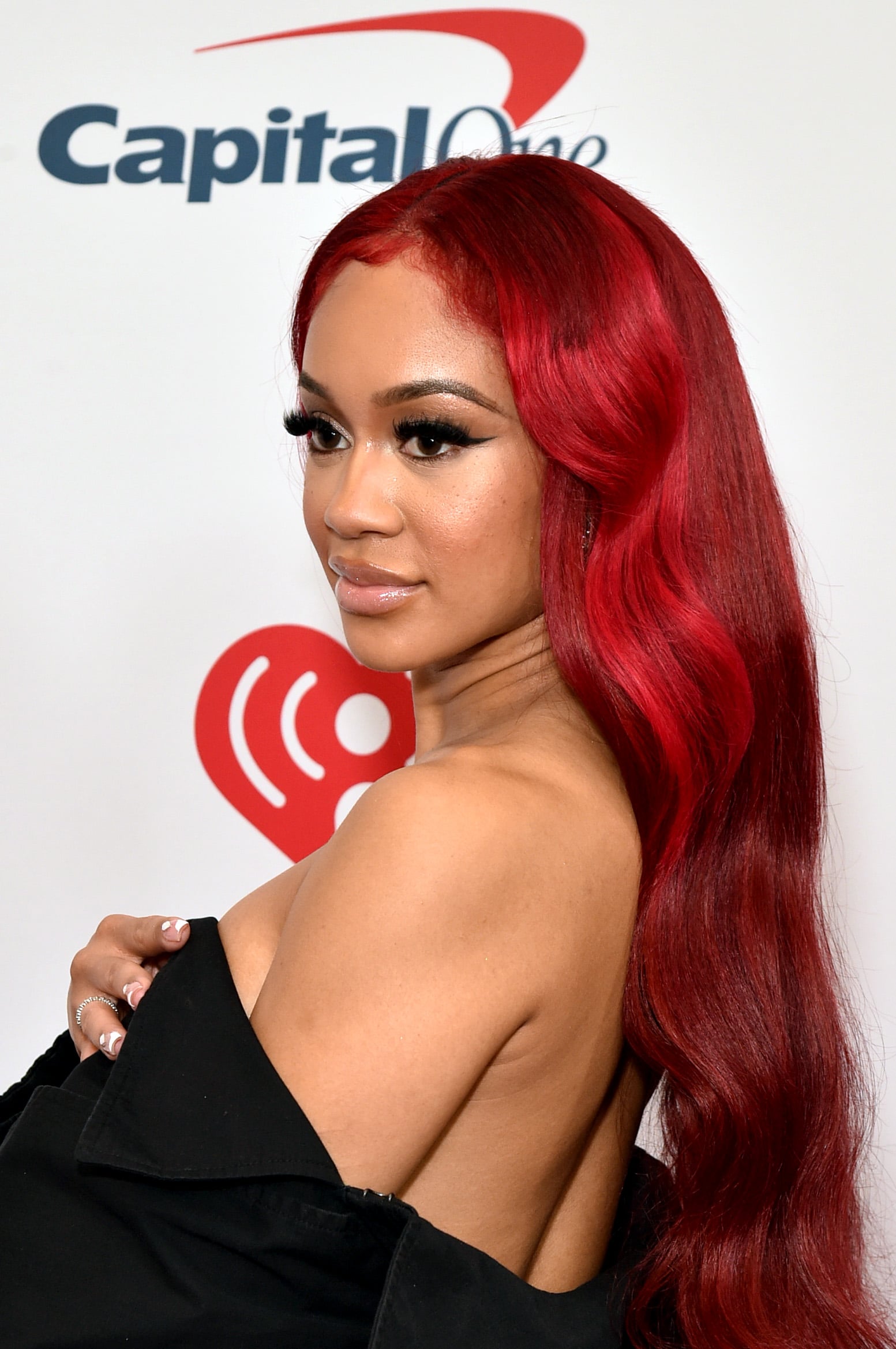 Image Source: Getty/Bryan Bedder
Update: In an interview with Kevin Hart for the latest episode of his show "Hart to Heart," which aired on Peacock on Aug. 4, Saweetie shared the reason behind her big hair transformation at the end of last year.
"This is the first time I've seen you with short hair," Hart said to the singer. "What prompted the short hair?" At first, Saweetie said, "It's symbolic of where I'm at; just in my human life," but Hart asked her to elaborate on what exactly that means.
"In quarantine I had time to do a lot of like self-reflection. I learned how to meditate, and through meditation I've had access to my higher self. And that gave me a whole new experience," she said. "I read that hair holds a lot of energy, so it's essentially the metamorphosis of Saweetie and Diamonté — caterpillar into butterfly." (For those who aren't aware, Diamonté is the singer's real name.)
Original Post: Saweetie is ringing in the new year with an entirely new look. Over the weekend, the rapper took to Instagram and shocked her fans with the reveal of an edgy new haircut: a buzz cut. While we have seen the star rock everything from a flipped-out bob to long, fire-engine-red hair, her new look is her most daring yet, and she looks stunning (to no one's surprise!).
Hairstylist Kendall Dorsey was behind her new look. We shouldn't be too surprised at Saweetie's transformation because buzz cuts have fully cemented their status as a mainstream hair trend for 2022 — especially if you love to experiment like she does. Women like Jada Pinkett Smith and Willow Smith, Michaela Coel, and Amandla Stenberg have all shaved their heads at different points and looked magnificent.
Saweetie's new hair not only features a new length, but a new color as well. The rapper dyed her hair an icy blond, giving the look an elevated feel and leaving the door open for more experimentation with color in the future. Take a closer look at Saweetie's new buzz cut ahead, and join us in saving this picture under the "hairstyles to try" collection on Instagram. We can't wait to see what the star and her hairstylist cook up next.