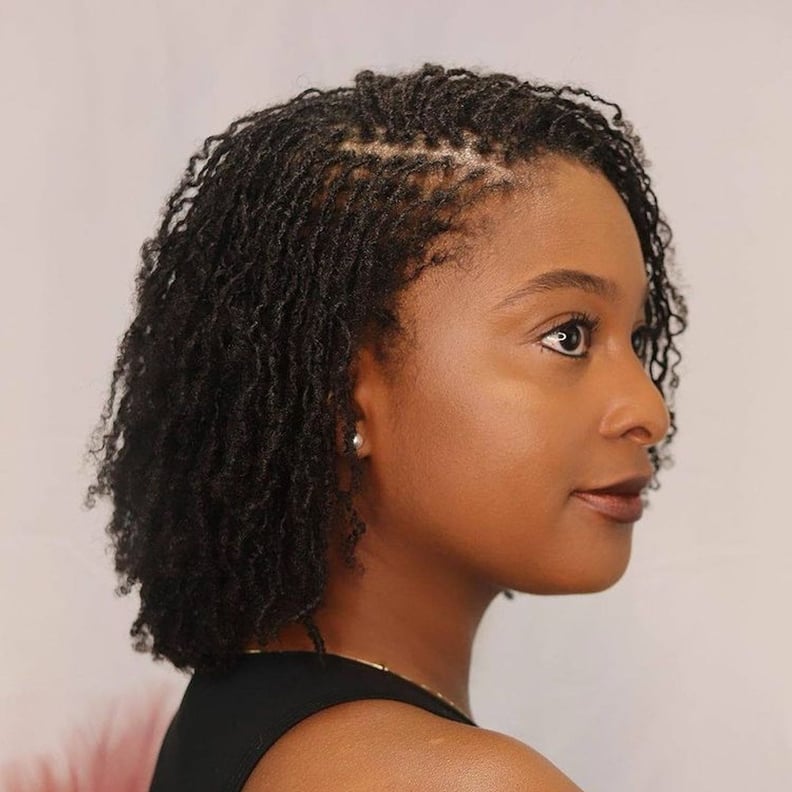 One major thing about dreadlocks that we find so amazing is that there isn't just one way to wear them. Preferentially known as "locs," this is a popular hairstyle that includes sections of hair that have been matted and knotted together to create a rope-like appearance. From the butterfly locs that are currently taking over our Instagram explore pages to sisterlocks, it's one of the most versatile protective styles out there.
Sisterlocks are more like microlocs; they're very small — much thinner than traditional locs — and the installation process is more time-consuming and includes little to no product, so you'd be way better off going to a professional to get them done than trying to do them on your own. Because of their size, they're pretty versatile and easier to style since they mimic small hair strands. According to Gabriele Benjamin, a New York City-based "loctitian," who spoke to POPSUGAR in a previous article, you should expect to have to retighten this style every four to six weeks.
Keep scrolling to check out some of our favorite sisterlocks hairstyles.