Skinny Confidential Hot Mess Ice Roller Review
Why the Skinny Confidential Ice Roller Is Worth It
As POPSUGAR editors, we independently select and write about stuff we love and think you'll like too. If you buy a product we have recommended, we may receive affiliate commission, which in turn supports our work.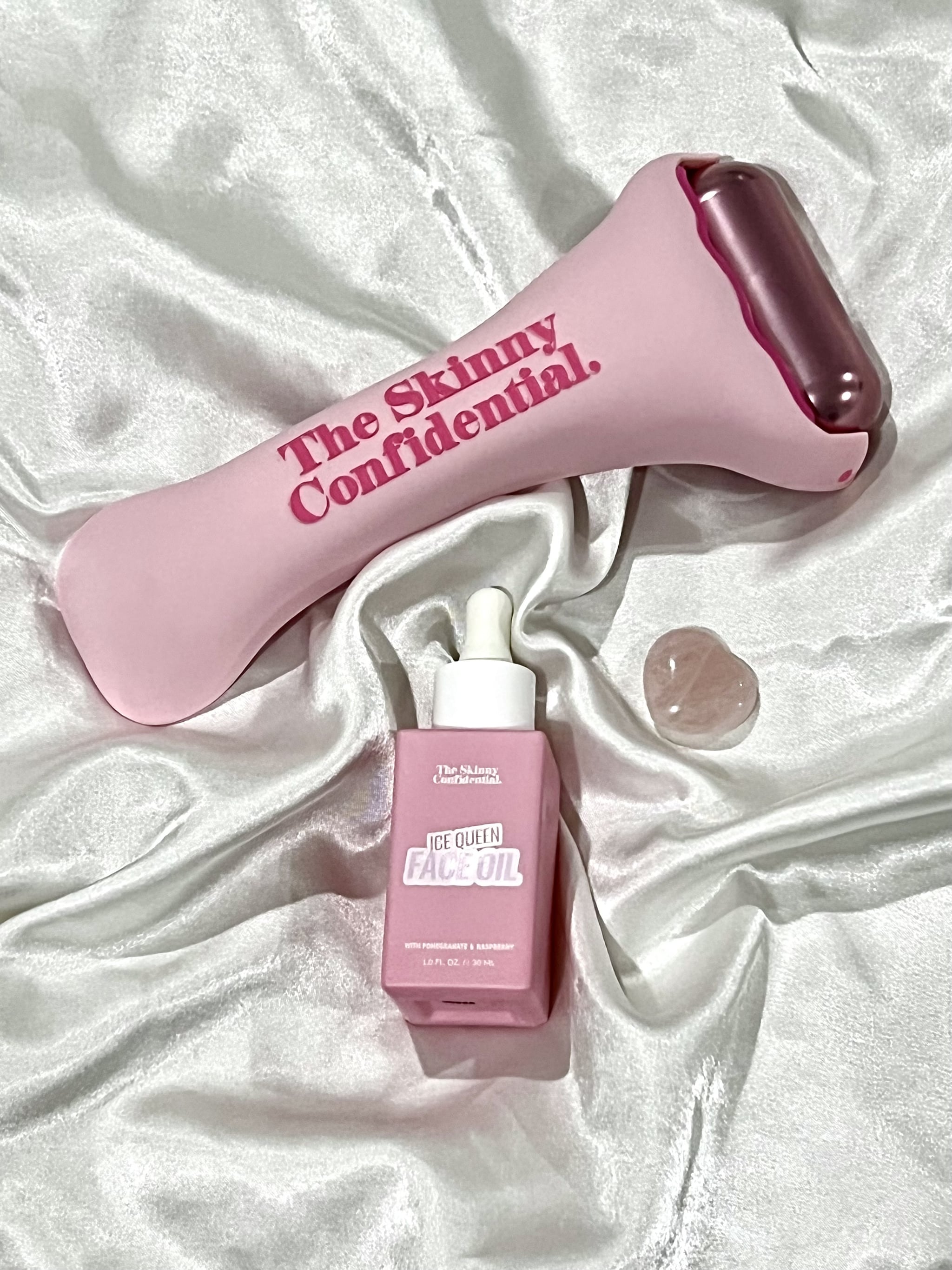 I've been a fan of Lauryn Bosstick's The Skinny Confidential's Him & Her Podcast for quite some time now. From the best tips and tricks on all things beauty and wellness to financial literacy, productivity hacks, and self-reflection, the podcast teaches you so much about improving your life. I listened to more than 100 episodes, and one of the few things Bosstick repeatedly swears by is facial massage. After undergoing two jaw surgeries and dealing with inflammation and stubborn swelling for two years, she realized that facial massage and ice rolling helped her the most.
Facial massage and ice rolling have become an essential part of my skin-care routine as well. The practice wakes me up and de-puffs my face in the mornings, and it relaxes me and calms my skin before bedtime. Bosstick advises her listeners to always incorporate moments of self-care into their skin-care or shower routines, and ice rolling is the perfect blend of self-care and skin care. Bosstick created her own facial roller after realizing that nothing on the market was up to her standard, and when The Skinny Confidential Hot Mess Ice Roller ($69) came out, I knew I had to try it.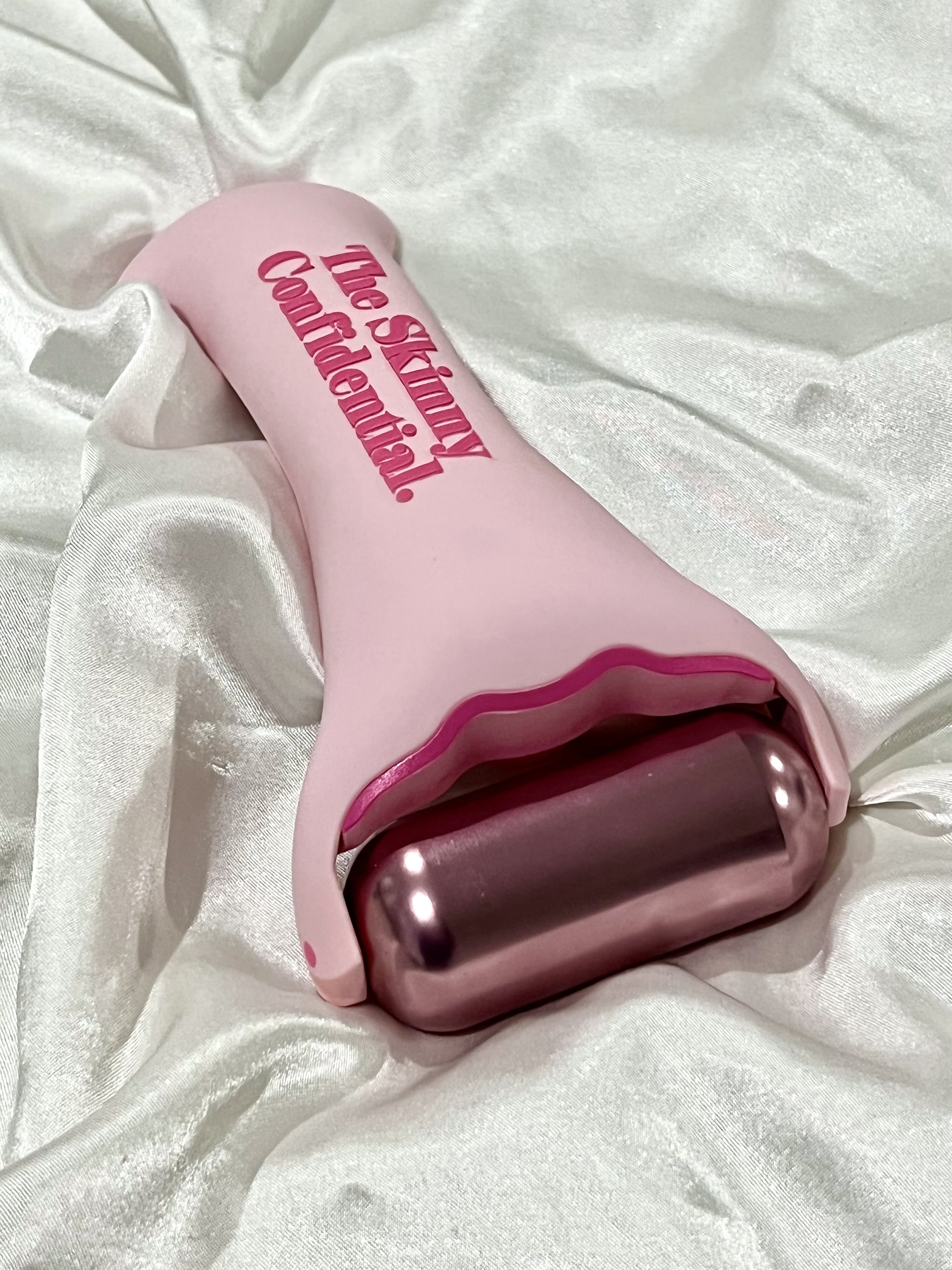 The Skinny Confidential Hot Mess Ice Roller is an all-aluminum ice roller that gets cold quickly and stays cold longer than most. It has a sturdy silicone handle that's easy to grip and maneuver. The aluminum-based roller is significantly larger than traditional facial-massage tools and covers more surface area. There's no weird, annoying squeaky noise when you roll. It's easy to clean and maintain — just wipe it down with a soapy washcloth and rinse. The roller has some weight to it, adding a bit of pressure for a nice glide — perfect for a facial massage. The roller feels smooth and elegant on the skin; you don't really need an oil for extra slip. But if you want it (because why not pamper yourself?), The Ice Queen Face Oil ($46), which contains vitamin C and vitamin A, is a great option for restoring your skin's moisture barrier.
I've purchased a fleet of rollers, massagers, and viral beauty tools, from stunning jade and rose-quartz rollers to affordable, popular picks from Amazon. The Skinny Confidential Hot Mess Ice Roller is by far my favorite on the market. It stays refreshingly cold for a longer time than most other tools I've used — I can roll my face and neck continuously for about 25 to 30 minutes before the refreshing cold feeling starts to disappear. In fact, since it retains cold so effectively, I highly recommend that you just keep it in the fridge. If you do decide to store it in the freezer, be very careful, as it can be a bit too extreme for your skin and can cause burns. The ice roller is also quite durable. Semi-precious stone facial rollers may look beautiful, but they shatter and break if you drop them once. In true hot-mess fashion, I've dropped the Hot Mess Roller many times, and the roller just pops back into place without a dent or scratch.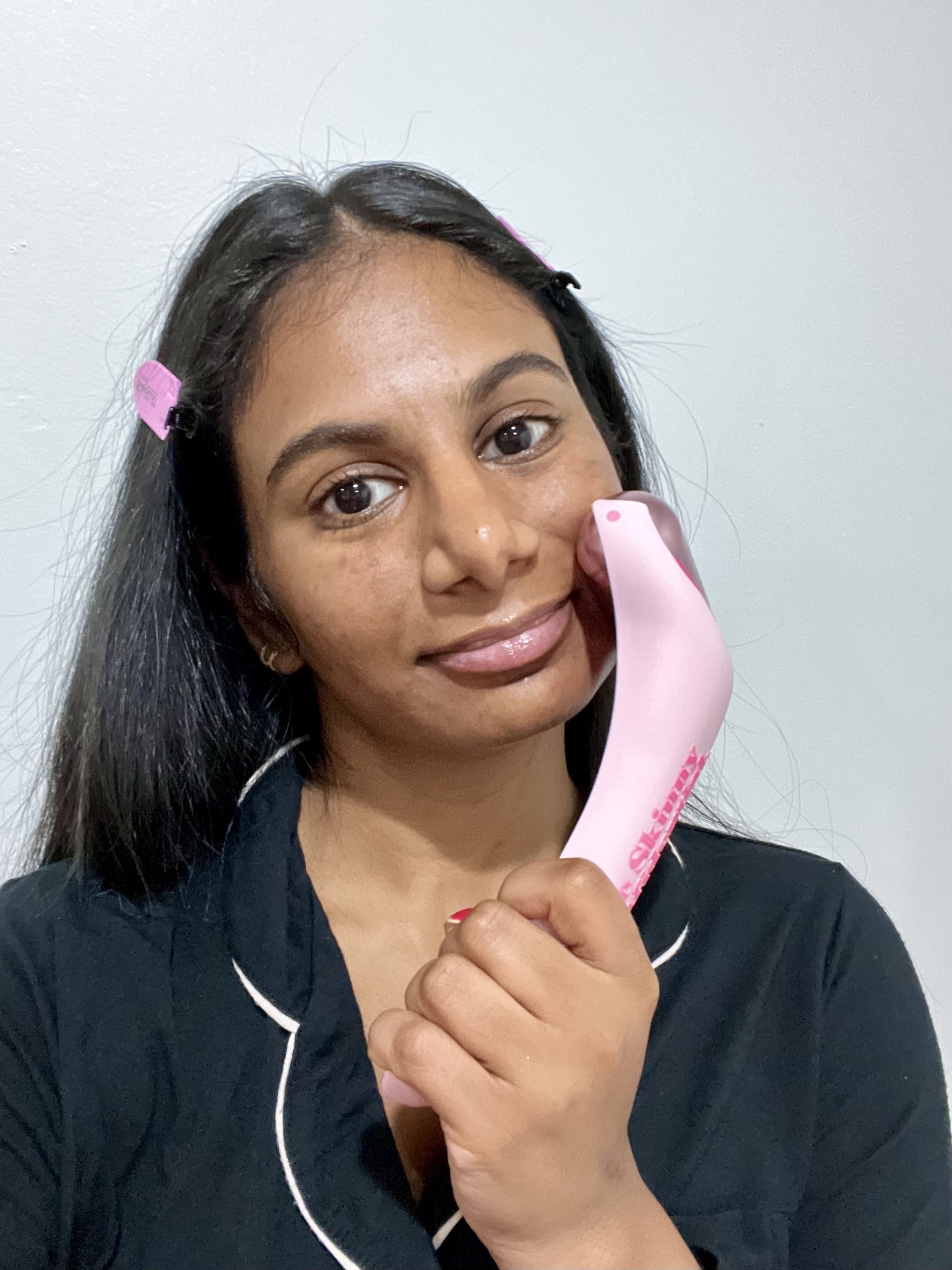 I use the Hot Mess Ice Roller at least twice a day for a plethora of reasons: the cold feels refreshing on my skin, and the weighted roller is perfect for massaging out tension. The ice roller helps reduce the appearance of puffiness and swelling in my complexion, especially in my under-eye area. I even use this on top of sheet masks and under-eye gels to give the treatment a cooling, rejuvenating experience. It helps give my face a lifted, sculpted appearance. The cooling feeling of the roller helps soothe irritation, whether from inflamed, dry skin or stuffiness and itchiness from spring allergies. I deal with migraines quite often, and the Hot Mess Ice Roller eases tension headaches and provides cooling relief. It also helps massage out muscle tension and neck pain. I even use it to cool down areas I've waxed and threaded. The Hot Mess Ice Roller has so many versatile functions, and I cannot recommend it enough for a moment of self-care during your skin-care routine — and beyond.
Rating:

Image Source: POPSUGAR Photography / Anvita Reddy