Nikita Charuza Launches Squigs Beauty With Head Care
Meet Squigs Beauty, the Editor-Founded "Head Care" Line
As POPSUGAR editors, we independently select and write about stuff we love and think you'll like too. If you buy a product we have recommended, we may receive affiliate commission, which in turn supports our work.
Launching a beauty brand is no easy task, so when we heard POPSUGAR's very own fashion editor Nikita Charuza was working on a line of her own, we had to know more. Over the last four years when she wasn't at her day job, she's been working on this side project called Squigs Beauty — and it's finally here.
Charuza dubbed "head care" as Squigs' specialty, making products that take care of your entire head: face, scalp, and hair. The name comes from a childhood nickname she and her sister gave each other, and the brand as a whole embodies the fun, nostalgic vibe of the '90s and early 2000s. "It's for anyone who thinks good ingredients and good moods go hand in hand," she says.
The debut product is the Gooseberry Delight Hair Oil ($34), which helps hydrate and boost shine in your hair. Charuza wanted to create a product that made hair oiling — an ancient Indian beauty ritual she's been doing her whole life — easy for everyone. Her biggest qualm with other hair oils was how they got everywhere, staining your pillowcases and pajamas, and were hard to rinse out. She also found that most bottle sizes were too small to get multiple uses out of, especially if you have a lot of hair like she does. She set out to create a product that solved both of those problems and formulated the Gooseberry Delight Hair Oil that's dye-free and lightweight and comes in 4.4 oz (while still being affordable).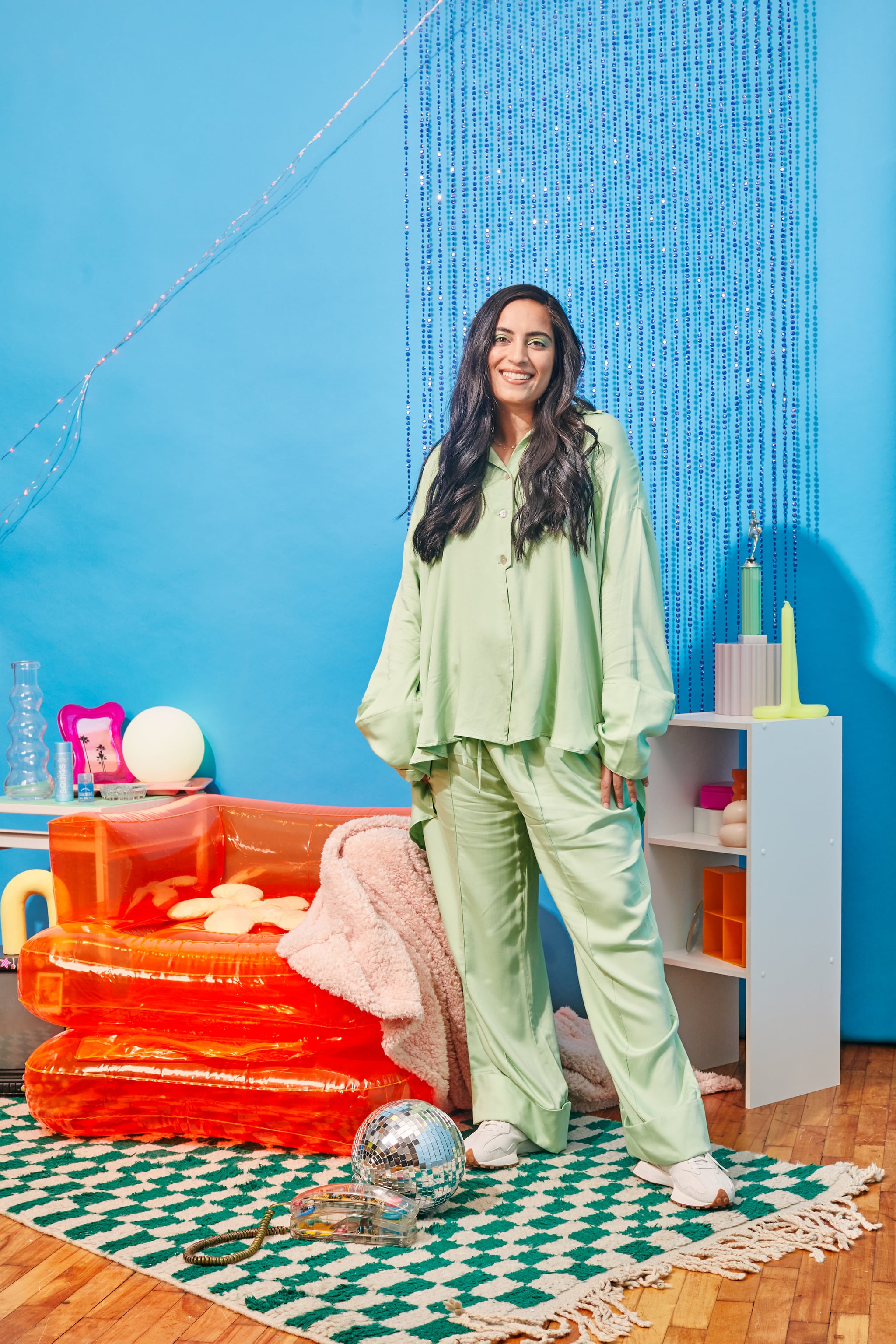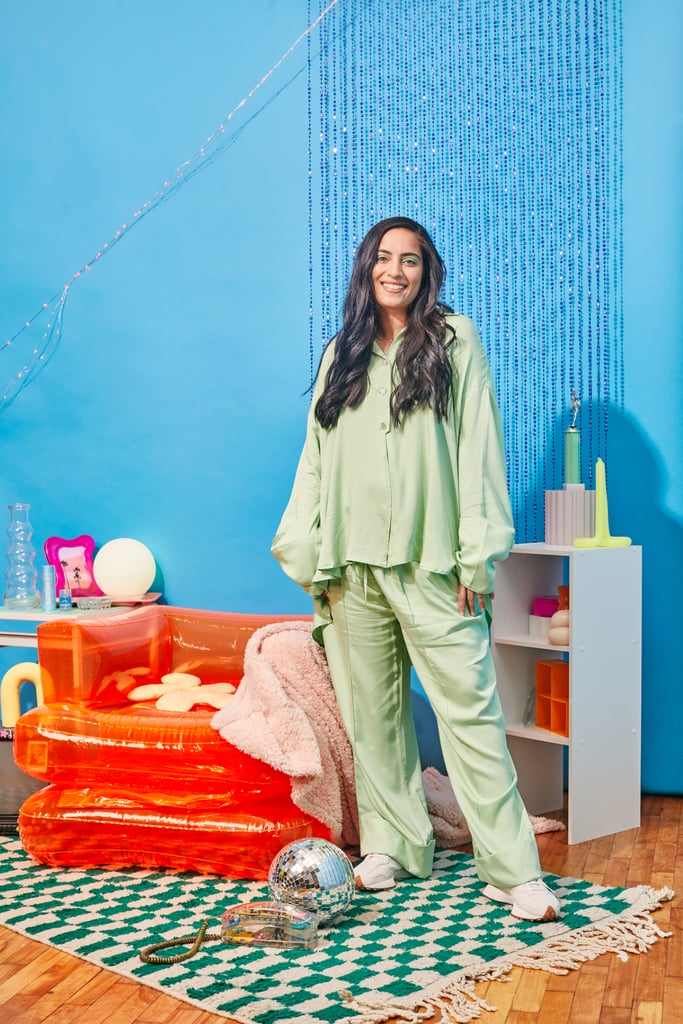 The second product is the Double Shot Face Serum ($28), which is formulated with niacinamide, hyaluronic acid, squalane, and avocado oil to leave skin deeply hydrated. It's a biphase oil-water formula, which gives it the vivid split coloring that you see in the bottle. At rest, the separated formula mimics the lava lamps we owned as kids, but when you give it a shake, the formula combines into a sky-blue color and is ready to apply to the skin.
Both of Squigs products are available at SquigsBeauty.com for purchase starting on March 14.
Image Source: Courtesy of Squigs Beauty