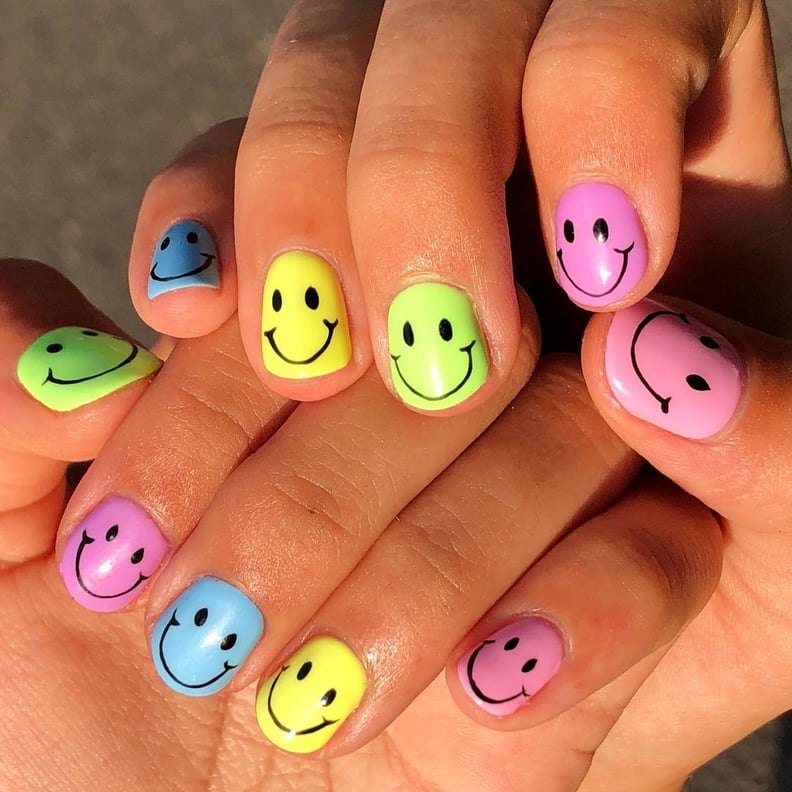 If brightly colored nail polish can instantly make you happy, just imagine the serotonin boost you'll get from a smiley-face manicure. The nail-art craze has been all over Instagram lately and is clearly not going anywhere anytime soon, for good reason: there's no better way to dress up your digits than a happy face on a colorful base.
Just in case you needed more convincing that this is the nail-art trend to try now, smiley-face nails have graced the fingertips of celebrities like Harry Styles and Dua Lipa, to name a few. They are cheery and give off just the type of energy you'll want to carry with you throughout the year. Go all out with smiley faces on all 10 fingers; add some glitter; mix in some rainbows, flowers, or stars — whatever you're in the mood for, there's a manicure to match.
The possibilities are endless; just take a look at the many examples of smiley-face nail art ahead.