Harry Styles's Manicurist Reveals the $9 Nail Polish He Goes Through Fastest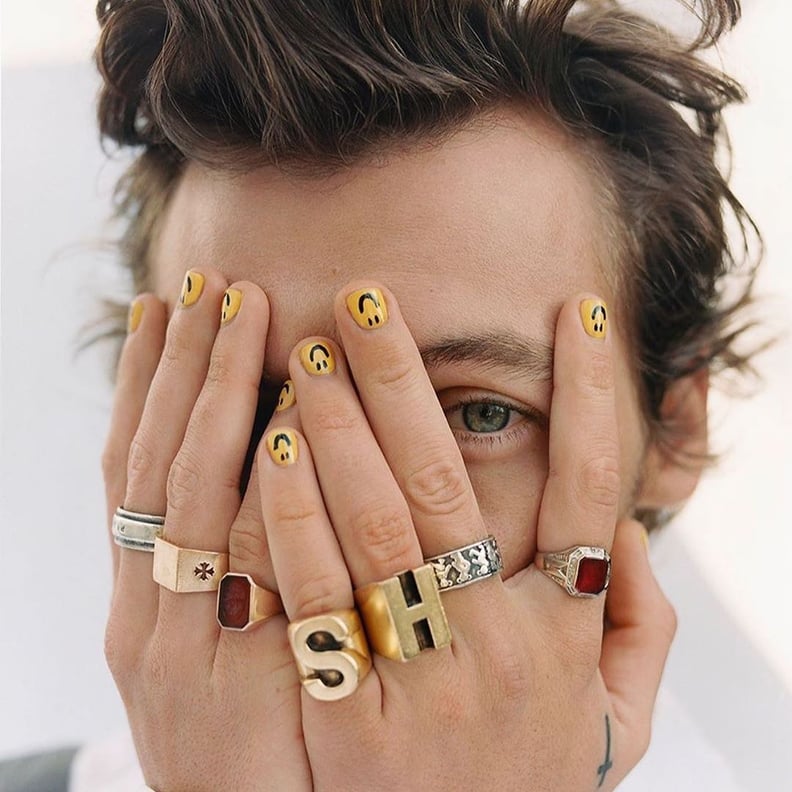 Courtesy of Jenny Longworth
As POPSUGAR editors, we independently select and write about stuff we love and think you'll like too. If you buy a product we have recommended, we may receive affiliate commission, which in turn supports our work.
It's hard to pinpoint what exactly makes Harry Styles so incontestably endearing. Maybe it's the energy that bounces along with him and Lizzo as they sing "Juice," or the deliberately uncouth manner in which he wears his hair. It could also be that he steps out in the makeup, earrings, or nail polish that make him feel good, damnit, because who in the hell says those things are gender exclusive?
Not us, nor Styles, nor the pro behind each of his most recent nail looks, longtime celebrity manicurist Jenny Longworth. She's been in the nail game for more than 20 years and has worked with everyone from Taylor Swift to Rihanna. (Her take of which is equally casual: "I've never been a person that's bothered by celebrity, it just came as a natural progression," she told POPSUGAR. "I'd go on an editorial or campaign that was featuring a celebrity, they'd like my work and want to use me again. Pretty soon my phone started ringing off the hook with people wanting me to come and do crazy nails for photo shoots.")
That's how she met Styles: at a shoot for Gucci more than a year and a half ago. "I'm not too sure what he used to get up to nail-wise before that, but he seems to be more experimental since becoming a solo artist," she said. "I think all of our styles come into their own as we get older. It's great to see a young guy express himself through fashion and nails especially. I love that about him — it's dope."
"It's great to see a young guy express himself through fashion and nails especially. I love that about him — it's dope."
This much is true. From floral suits to butterfly clips, Styles is all about self-expression and pushing the boundaries — and it often teeters into beauty territory. "Harry always has a good eye for color, and we tend to gravitate to the same kind of 'off' shades," said Longworth. "We are both obsessed with this one particular mint green [polish] at the moment. That's his go-to shade. Sometimes we switch it up and do something a bit more classic like reds and blacks if he's wearing a suit, or something fun for an editorial, like the recent smiley face nail art."
As for the polish color he goes through the fastest — oh, and the nail art look he tried to re-create himself at home — you'll have to read Longworth's behind-the-scenes secrets ahead.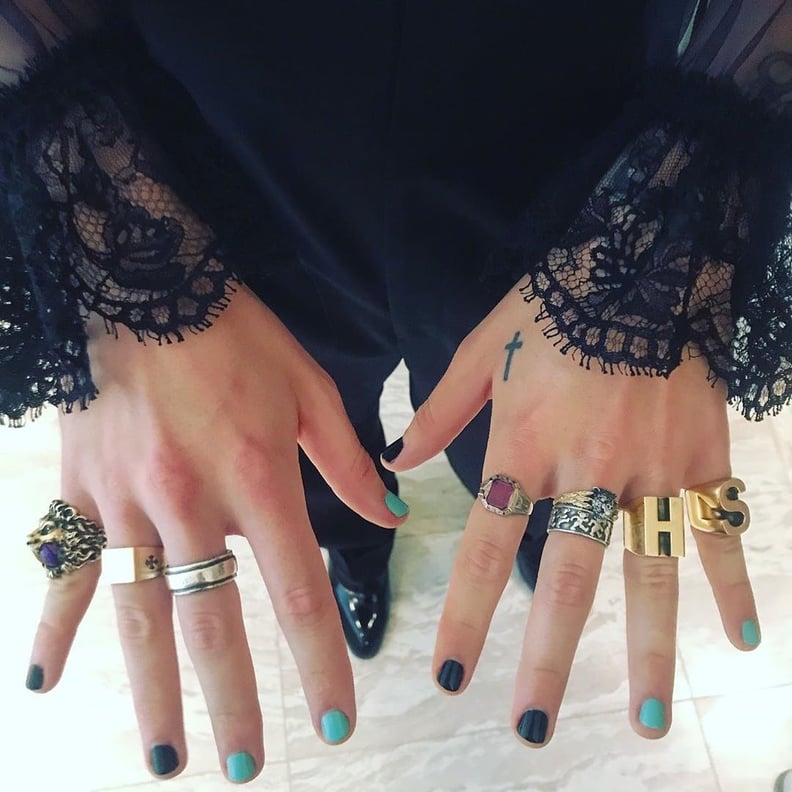 One of Harry Styles's Best Nail Moments
For the 2019 Met Gala, Styles walked the carpet wearing the "paint chip" manicure trend — where each nail is adorned with a different shade from the same color family — and needless to say, people were into it. "I loved the Met Gala green and blue look, mainly because of how excited people got over it," said Longworth. "It's nice to see people get so into a red carpet nail look."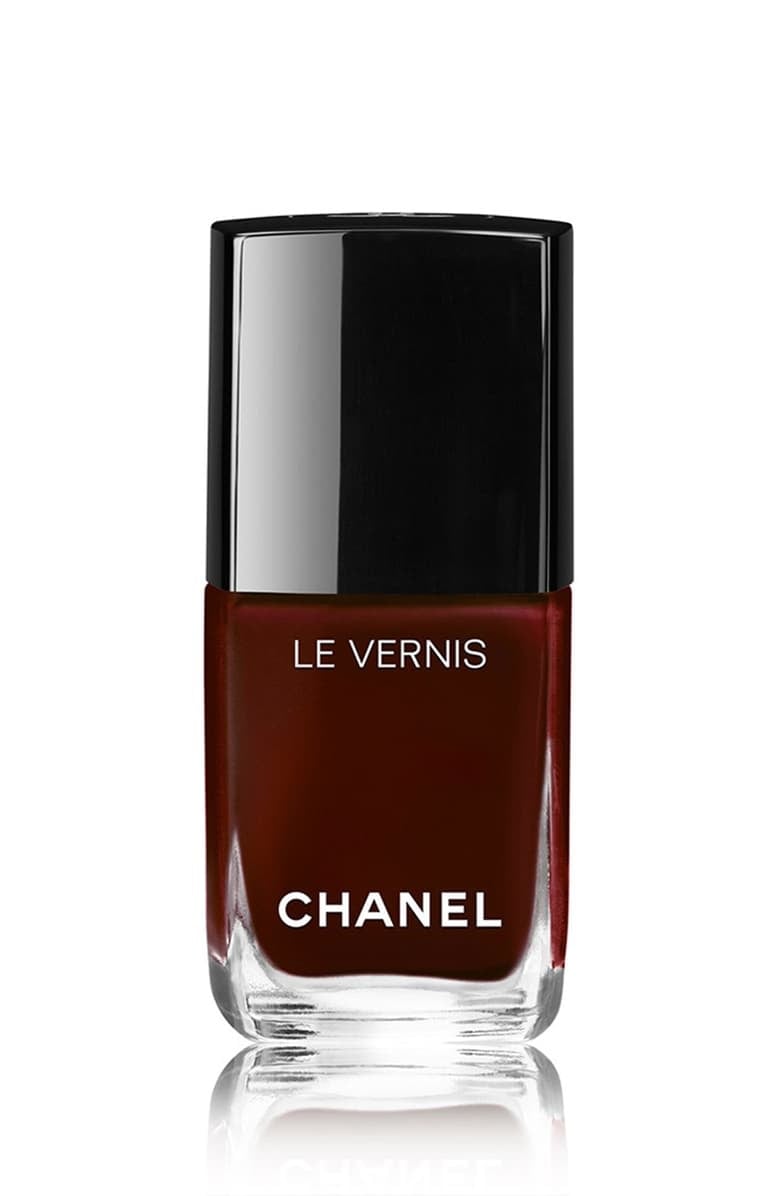 The Nail Polish Colors Harry Styles Wears With Suits
On event or red carpet days where Styles is suiting up, Longworth gravitates toward stronger polish colors like red and black — like a power suit for the nails. "Chanel polishes are a great core range of classics that never leave my kit," she added. Shown here is the Chanel Le Vernis Longwear Nail Color ($28). "Other than that, I tend to look for odd colors and love a bargain bucket of nail varnish in an obscure foreign pharmacy. I'll usually find some random colors in there that no one else would wear but I love!"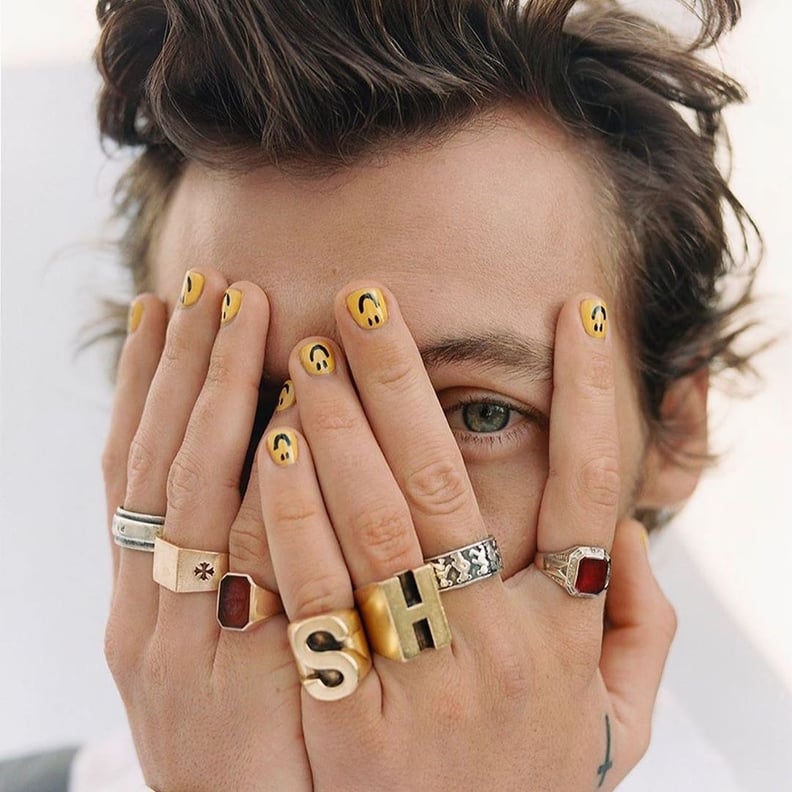 The Nail Art Harry Styles Attempted to DIY
Longworth and Styles collaborated closely ahead of an editorial shoot for Weekend magazine on what she says is his favorite look to date: smiley nail art. "We were all kind of obsessed with the idea for a while before we actually executed it properly," she said. "He even attempted his own version [of the look] on himself a while before."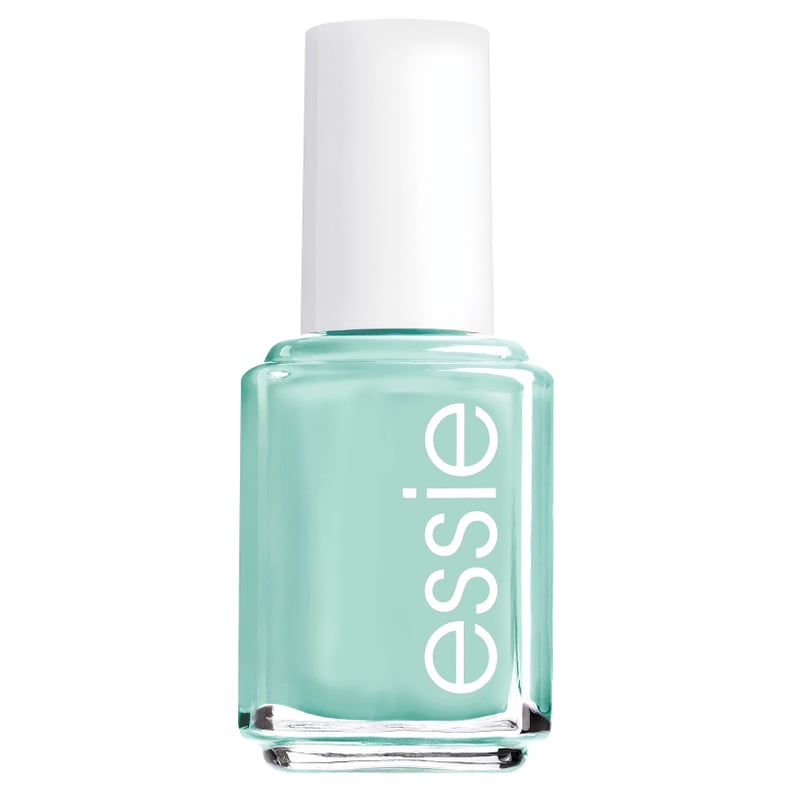 Harry Styles' Go-To Nail Polish Shade
The nail polish color Styles and Longworth are "obsessed with" at the moment? Mint green, particularly the Essie Nail Polish in Mint Candy Apple ($9). "It's just the perfect [shade], but we heard it was being discontinued," she said. "It may have just been an urban myth, but I'm still stockpiling and buying every one I see in every CVS just in case."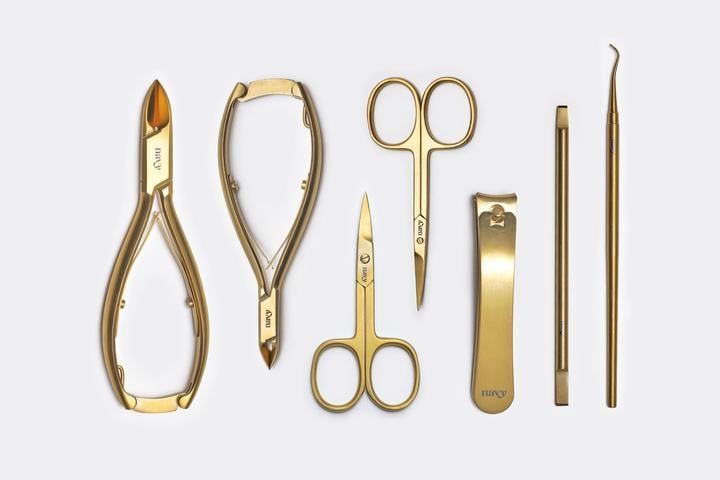 The Nails Tools She Always Keeps in Her Kit
"My favorite tools are from Navy Pro Tools," said Longworth. You can buy them individually, or stock up on the set with this Navy Pro Tools Professional Nail Kit (£255, shipping available to the US). "They are all made in the UK and look superchic in my kit."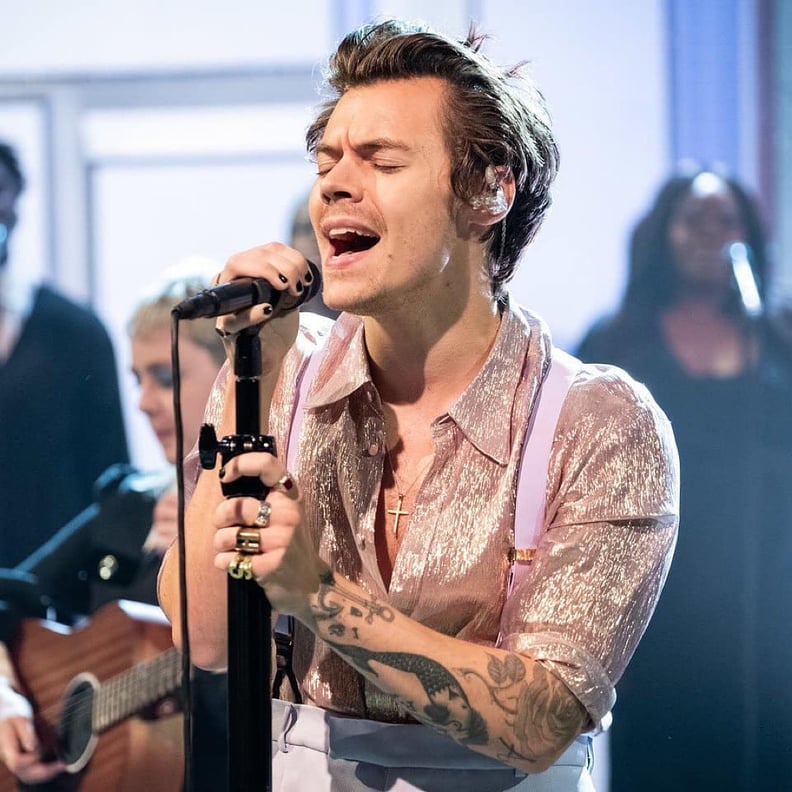 One Nail Trend You Can Expect in 2020
Longworth admits that she doesn't follow much of the "trends" out there, (and when you're jet-setting around with A-list celebrities that help set them, why would you?) but she does have one prediction in the space: "One thing we will see way more of in 2020 is men expressing themselves through nails."
We can only hope so — and it's about damn time.