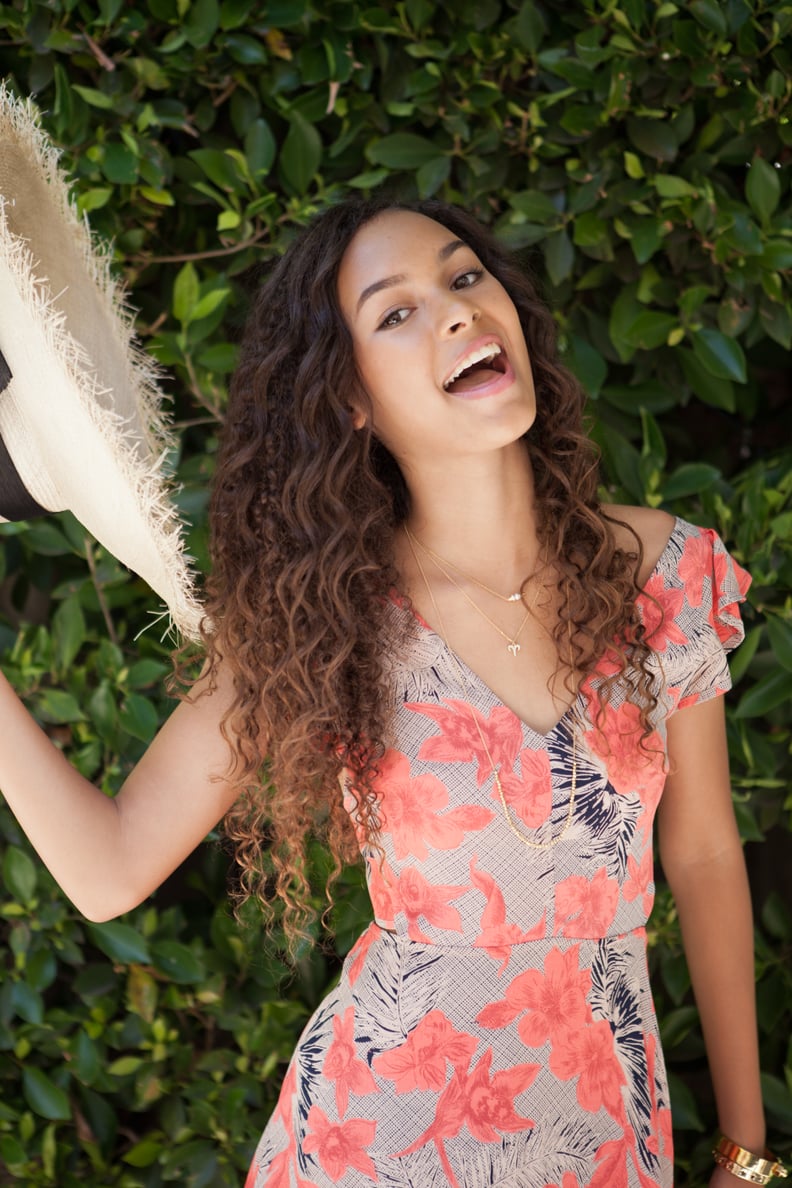 POPSUGAR Photography | Mark Popovi
POPSUGAR Photography | Mark Popovi
As POPSUGAR editors, we independently select and write about stuff we love and think you'll like too. If you buy a product we have recommended, we may receive affiliate commission, which in turn supports our work.
Bouncy, defined, and frizz-free curls are what every naturally curly-haired woman dreams of — especially in the middle of Summer, when the combination of extreme humidity and lackluster products can make it nearly impossible. Out of frustration, my superthick, curly hair typically ends up in either a bun or a braid. However, this Summer, I'm giving up my go-to hairstyles and embracing my natural coils with the help of products such as an amazing lightweight supercream, an insanely moisturizing deep conditioner, and a gel for those unavoidable updo days. These nine hair products will help you and your mane get through the Summer with dream-worthy curls.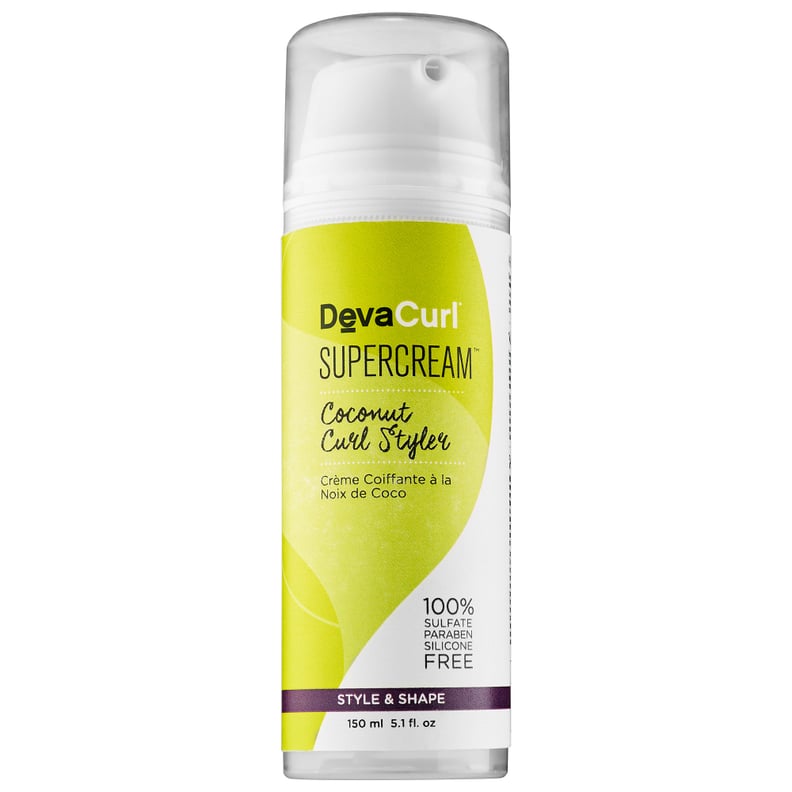 DevaCurl Supercream Coconut Curl Styler
One of the main ingredients in DevaCurl's Supercream Coconut Curl Styler ($28) is coconut oil, which is why it smells like your favorite poolside drink. But it also offers a helpful function as coconut oil is super hydrating but also lightweight. This multipurpose cream — which is free of parabens, sulfates, and phthalates — can be used on either dry or wet hair, and it gives you total control to play up your natural curls in countless ways. Whether you're doing a twist-out, a wash-and-go, or simply trying to add moisture to second day hair, it will help bring definition to your coils and keep frizz under control.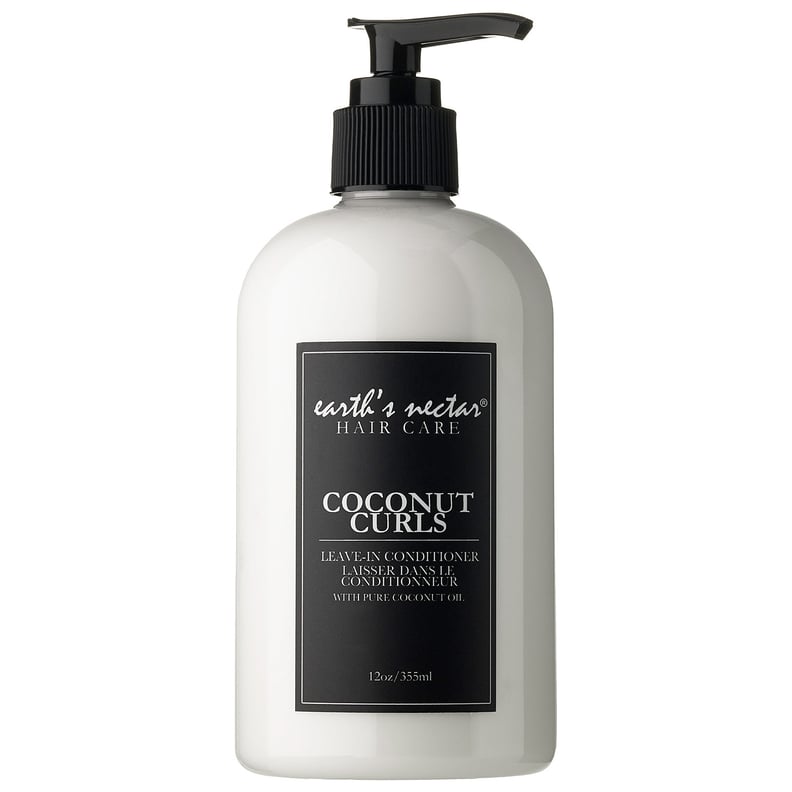 Earth's Nectar Coconut Curls
Keeping in line with summery coconut-infused products, the scent of Coconut Curls by Earth's Nectar ($24) is sure to having you dreaming about your next tropical getaway. It is best used on wet hair to moisturize, smooth frizz, or act as a heat protectant before blow drying. The light texture (it's neither sticky nor greasy) is perfect for taming curls on balmy days. The blend of almond and coconut oil helps to sculpt each coil so they're bouncy to give you a natural look.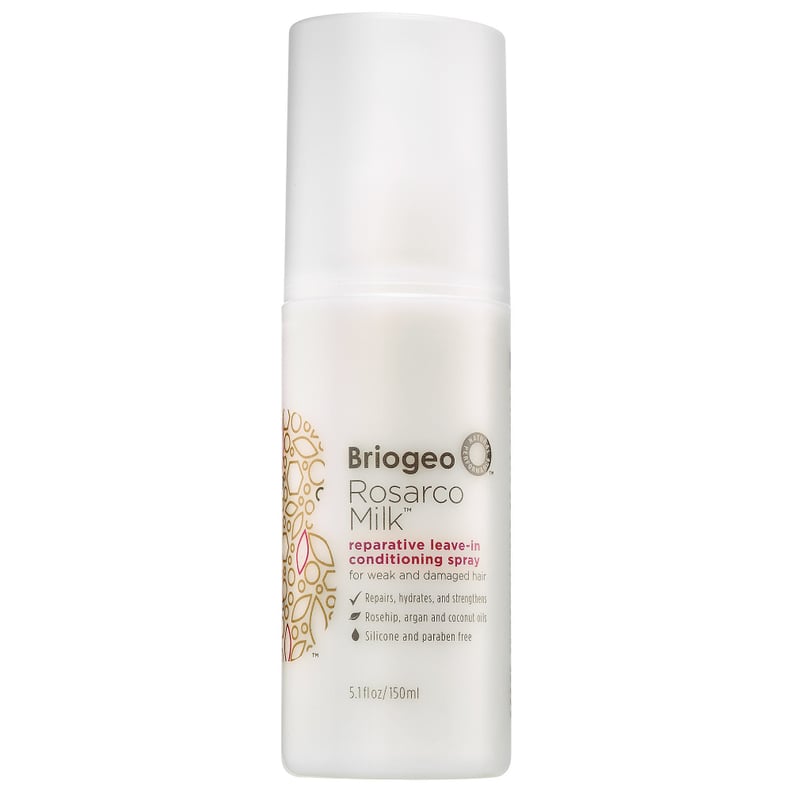 Briogeo Rosarco Milk
Leave-in conditioners are tricky. They either weigh down your curls or aren't moisturizing enough, which leaves you looking a hot mess. But Briogeo's Rosarco Milk ($20) does neither. The milky texture, which conveniently comes in a spray, is light enough to let your natural curl pattern flourish while leaving hair soft and hydrated. It is formulated with a nourishing blend of rosehip, argan, and vitamin E oil. The rosehip helps to protects hair from UV damage while the argan and coconut oil both help to moisturize your strands. Toss it in your bag for a midday touch-up or right before a spontaneous Tinder date.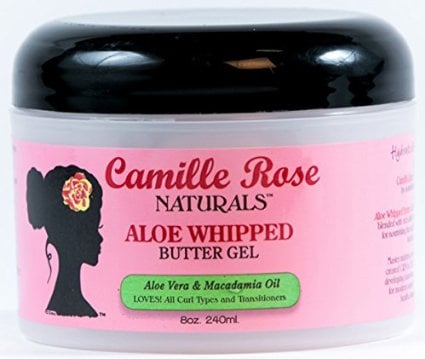 Camille Rose Naturals Aloe Whipped Butter Gel
When it's 90 degrees outside, humid as hell, and you're running late, there's really only reliable option — a slicked-back ponytail or bun. Camille Rose Naturals Aloe Whipped Butter Gel ($16) is the only product you'll need to help you achieve a pulled-back style that stays in place all day. Pure aloe vera and a mixture of other vitamins, such as castor and jojoba oils, are combined to hydrate every strand and gently smooth away flyaways. This gel won't leave your hair flaky or crunchy, but instead actually adds moisture to your hair throughout the day.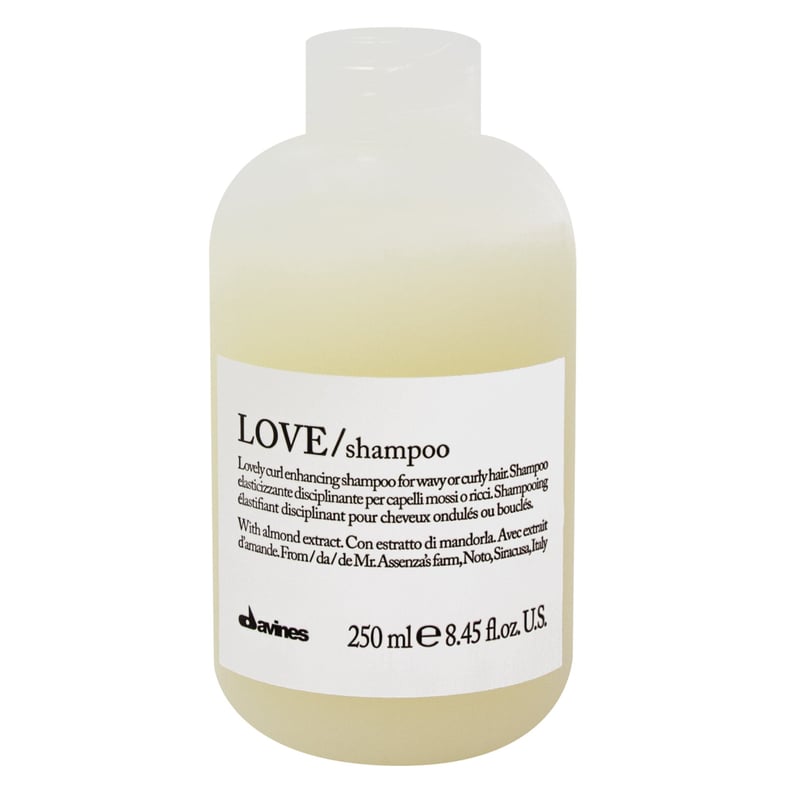 Davines' LOVE Curl Enhancing Conditioner
Having naturally curly hair means you have to show your locks a bit more TLC to keep them healthy, and Davines' LOVE Curl Enhancing Conditioner ($29) does just that. The soft and creamy foam is designed to gently cleanse curly hair while leaving it soft and light. The all-natural ingredients, like olive oil, help to hydrate and detangle hair without weighing it down.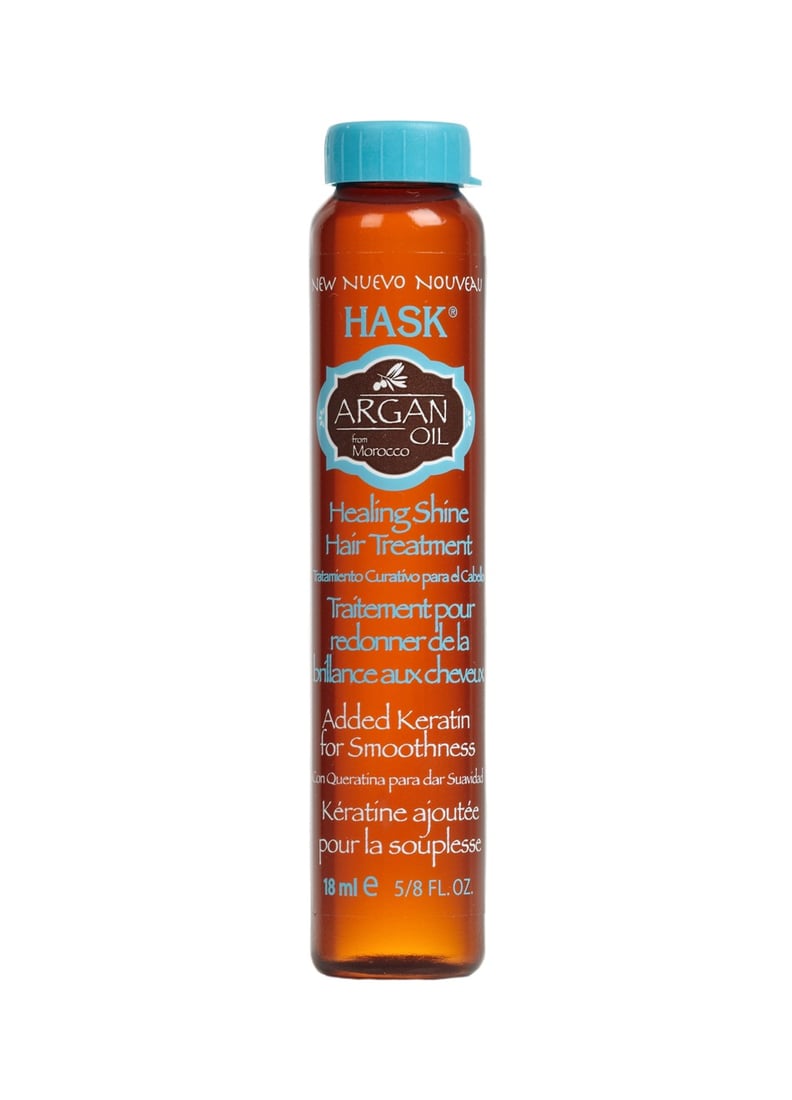 Hask Argan Oil Repairing Shine Oil
Don't let the price tag of this product fool you into thinking it doesn't stack up to its more expensive competitors because, oh, it does. Hask's Argan Oil Repairing Shine Oil ($3) is pretty much a steal and is perfect for taming frizz and making hair silky smooth. The lightweight formula is alcohol free and doesn't leave a greasy residue like a lot of oils. It is best used on wet strands — just make sure to thoroughly massage a dime-size amount throughout your mane, and let it air dry to create loose curls.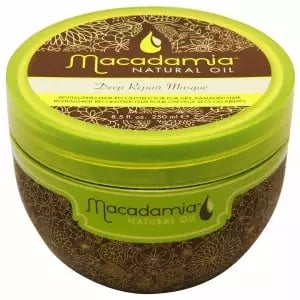 Macadamia Professional Deep Repair Mask
Frizz is enemy number one for curly-haired ladies — it's annoying and pretty much unavoidable. But the best way to keep fuzziness to a minimum — even during the hottest days of the year — is to make sure your hair is healthy. Rely on Macadamia Professional's Deep Repair Mask ($36) to help this process. This insanely hydrating mask is made with ingredients like macadamia, argan, and tea tree oils that not only moisturize and protect your strands but also work to treat your scalp. After shampooing, pop this treatment on for seven to 10 minutes, rinse it off, and then style your mane as usual. Doing this mask at least once a week, especially during the Summer, will make your hair stronger, shiner, and, of course, healthier.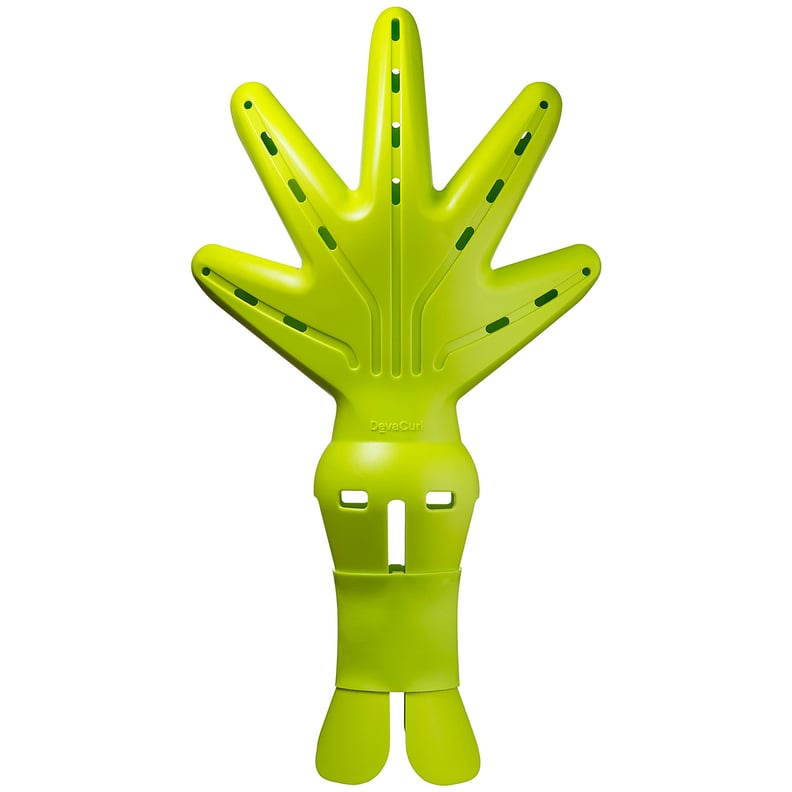 DevaCurl DevaFuser
If you're not really the wash-and-go type and prefer to leave the house with dry hair that is perfectly coiffed, then the DevaCurl DevaFuser ($45) is a complete game changer. Unlike most diffusers, this one is designed to deliver 360 degrees of complete airflow that completely surrounds your curls. This means your hair is pretty much guaranteed to turn out perfect every single time. Not only does it dry strands, but it also adds just the right amount of volume and body. Best of all, the attachment fits most blow dryers.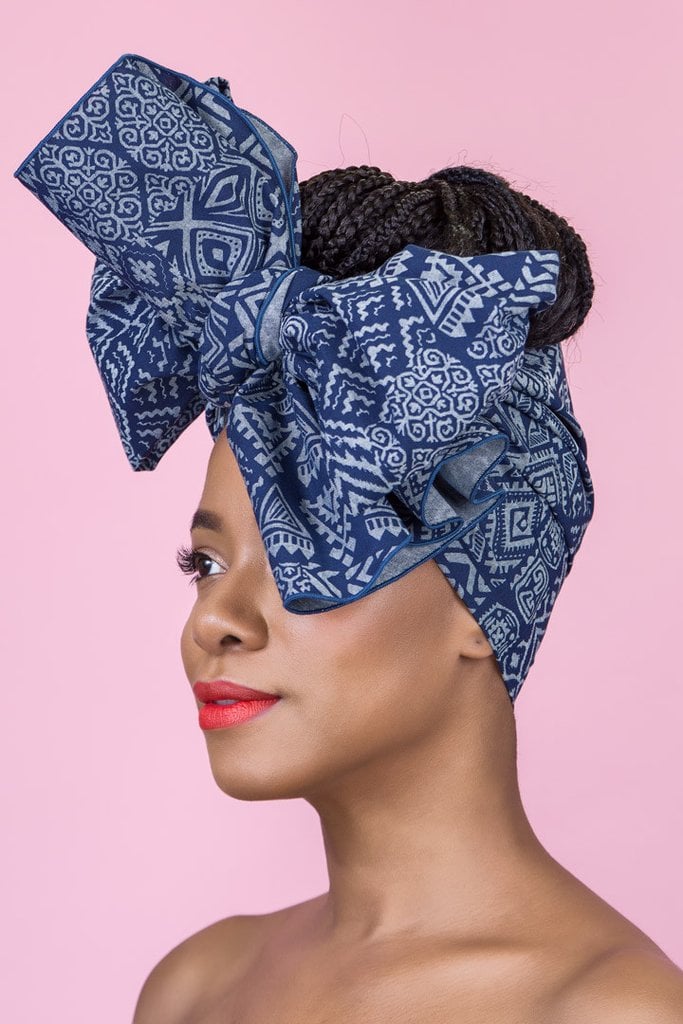 The Wrap Life Demi Denim Tribe Wrap
And for those days when no amount of product or styling tool will cut it, there are head wraps. The Wrap Life's Royal Blue Head Wrap ($26) is the most fashionable way to disguise your worst hair day or an extremely lazy morning. The beautiful blue pattern adds the perfect pop of color to a monochromatic look or the weekend go-to jeans and a t-shirt. Best of all, depending on how you tie your wrap, whether it be in a fancy front knot or around your forehead for a boho look, it can either dress up or dress down your outfit.