I Tried the TikTok Concealer Lip Hack to Find My Nude Shade
I Tried the "Concealer Lip" Hack Going Viral on TikTok
As POPSUGAR editors, we independently select and write about stuff we love and think you'll like too. If you buy a product we have recommended, we may receive affiliate commission, which in turn supports our work.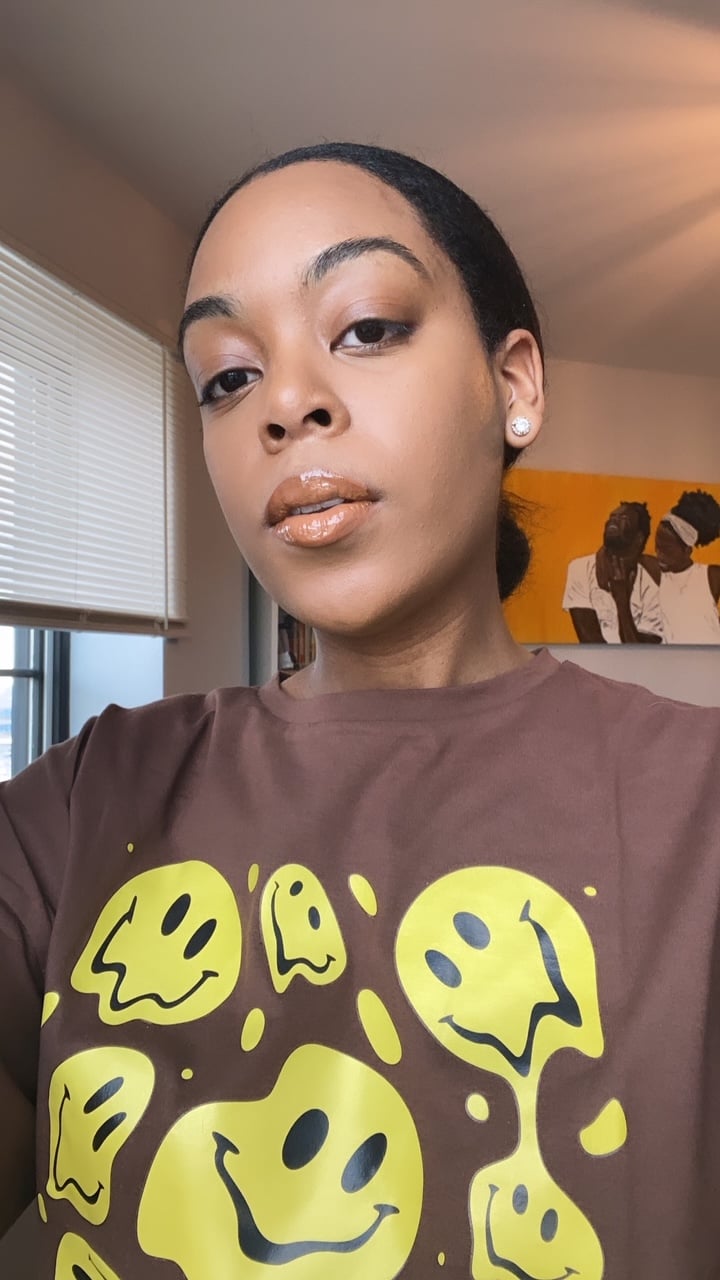 Finding the perfect nude lipstick can be hard, so one TikToker shared a hack.
The hack involves using two different concealer shades as lipstick and lip liner, and then finishing the combination with a clear gloss.
Our editor tested the hack and was impressed with the results.
While scrolling through TikTok, I came across a video by influencer Kyra Nikole sharing her favorite nude-lipstick hack. As someone who considers herself well versed in nude-lip combinations (I have an entire album in my phone dedicated to my nude-lip concoctions), I didn't expect to find anything out of the ordinary when I clicked on her video. To my surprise, however, Nikole completely bypasses traditional lipstick formulas and tools in her tutorial, instead using complexion products — specifically, different shades of concealer — as her lip color.
I'll admit, I'm not the most creative person when it comes to makeup: there's something deeply satisfying for me in using a product for its intended purpose. Still, I love a good hack — I've dabbled with using lipstick as a blush, tried the viral one-dot contour trick, and even applied hair gel to my eyebrows. But never in all my years have I seen concealer used as lipstick. The video had thousands of views and countless re-creations, so to see what the hype was about, I decided to try the hack out for myself.
Nikole starts out with two dark shades of concealer as lip liner, one light concealer as her "lip color," and a clear gloss on top to finish the look. I chose the E.l.f. Hydrating Camo Concealer ($6) in the Rich Chocolate shade as my lip liner, the Lancôme Teint Idole Ultra Wear All Over Concealer ($29) in Bisque Warm 435 as the "lipstick" color, and the Essence Shine Shine Shine Lipgloss ($10) in the Behind the Scenes shade as my gloss.
Using the E.l.f. concealer, I lined my lips as I normally would. The concealer has a fairly large doe-foot applicator, so I had to use its slanted angle to get a bit more control. The concealer's texture actually reminded me of liquid lipstick, so the consistency wasn't as foreign as I'd expected.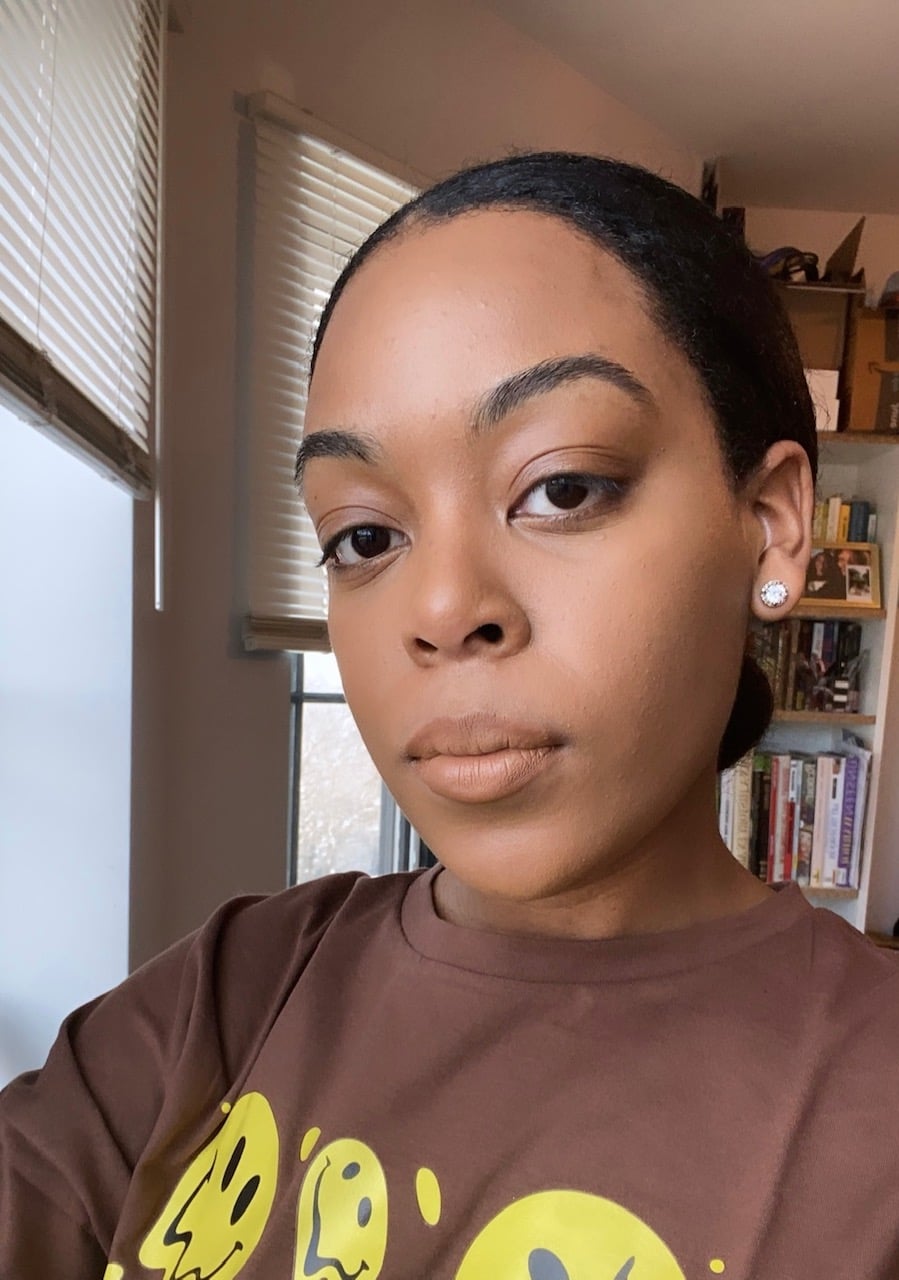 Next, I put the Lancôme concealer at the center of my lips and blended the two together. The result was a beautiful, matte caramel-brown color that immediately took me back to my freshman year of college, when no one could pry my matte lipsticks away from me. I actually kind of liked the way my lips looked at this step, but, thankfully, I've grown — so I decided to continue to the final step and add the clear gloss.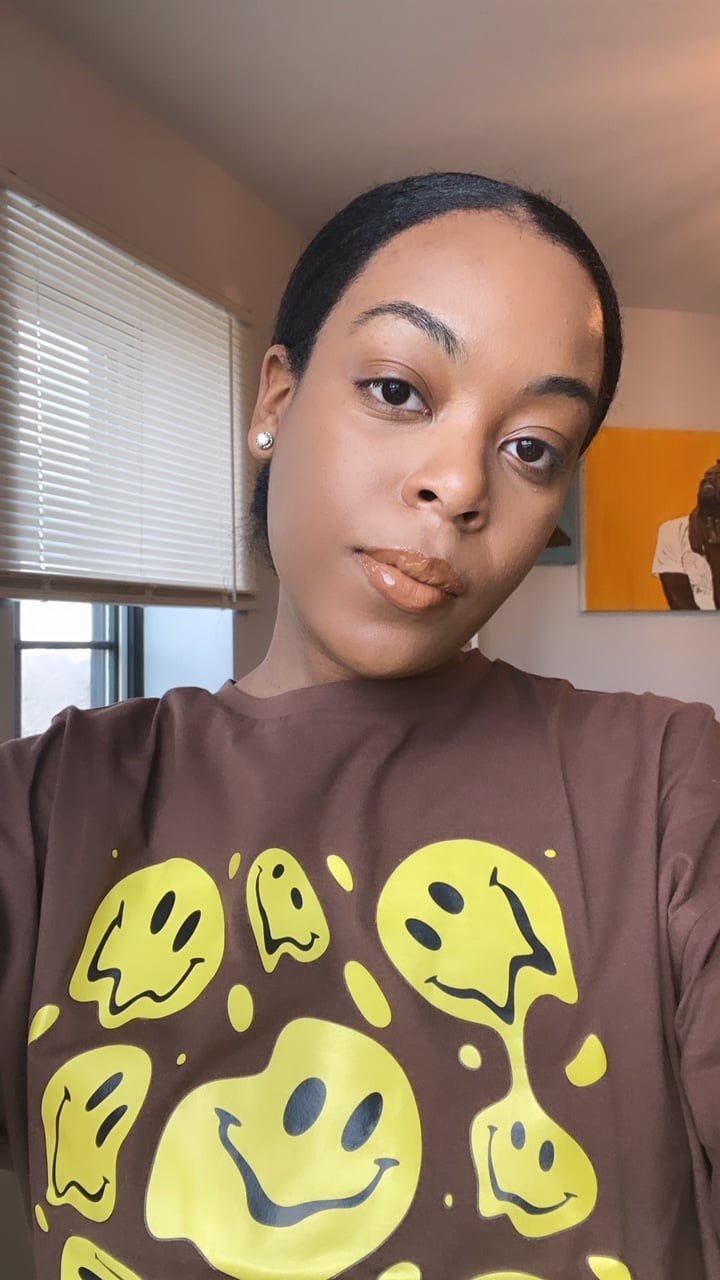 As you can see, the result is a beautiful neutral shade that complements my skin tone extremely well. The combination of the two shades of concealer created a caramel-brown color that I actually consider to be my "true nude" lip color. However, for me, the genius of the hack was also its downfall: I found the nude color to be a little too neutral for me. As someone with a somewhat unusual combination of olive, neutral, and yellow undertones, I have to be very careful about my "nudes," since it's extremely easy for me to look washed out with certain colors. So, while this combination did give me a nude lip, I wouldn't say it's my preferred nude-lipstick color.
Still, I would definitely try this hack again with a darker lip-liner color and a pink gloss to see if that version works a bit better for me. And while I wouldn't necessarily incorporate it into my everyday makeup routine, I can at least say that I learned a new trick — and that counts for something, right?
Image Source: POPSUGAR Photography / Ariel Baker