Finding Your Perfect Lipstick Shade by Matching Your Nipple
Fact or Fiction: You'll Find Your Perfect Neutral Lipstick by Matching It to Your Nipple Shade
As POPSUGAR editors, we independently select and write about stuff we love and think you'll like too. If you buy a product we have recommended, we may receive affiliate commission, which in turn supports our work.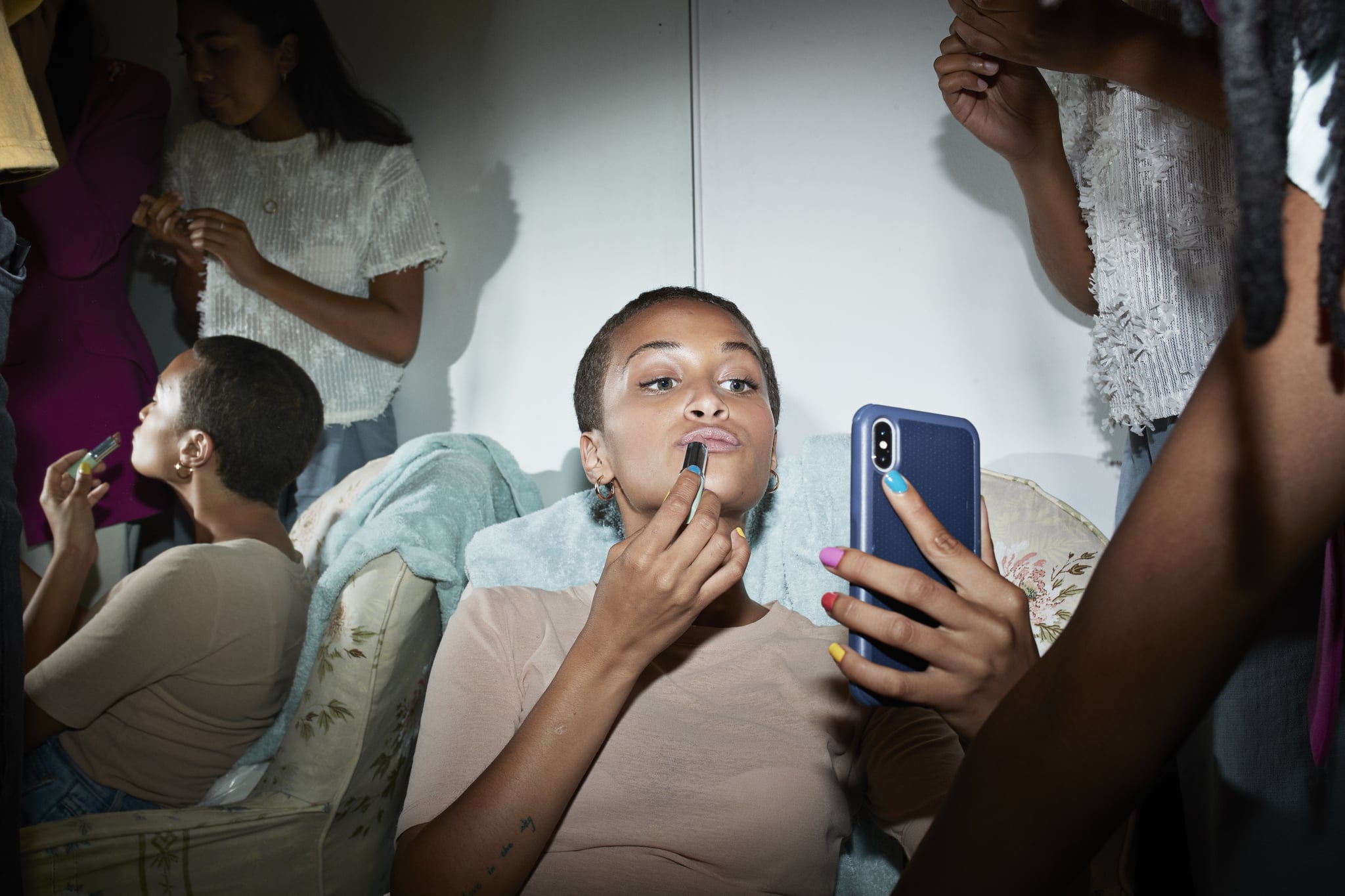 An old beauty trick that claims you can find your perfect neutral lipstick shade by matching it to your nipple shade.
A makeup artist confirmed that the beauty hack is true and can be used to help you shade match yourself.
She also shared other ways to find the most flattering neutral lipstick for your skin tone.
The beauty industry is full of fables that many collectively believe — shaving will "make your hair grow back thicker," retinol "thins the skin" (both of which aren't true, for the record) — but what about the age-old makeup claim that finding your perfect neutral lipstick shade is as easy as matching it to your nipple? If you weren't previously aware of this trick (or myth?) then you may be thinking to yourself "Um, what?" followed by, "Does it work?"
We all know that finding the perfect shade of lipstick isn't a walk in the park. Without a pro at your disposal to shade match you, people can get a little creative when trying to determine their best match. Enter: the lipstick-nipple matching hack. It's unclear exactly where this makeup trick originated from, but it's made its way around the beauty industry. The idea of whipping out your boob to find your most flattering lip color sounds just strange enough to be true, but to be sure, we asked a makeup artist to confirm if it's fact or fiction.
The answer: fact. "Generally, your natural lip shade is the same color as your nipple," Alexis Oakley, a celebrity makeup artist who has worked with the likes of Kris Jenner, Demi Lovato, and many more, told POPSUGAR. "If you are using this method to search for a nude lipstick, it will give your the perfect nude lip for your skin tone." Of all the makeup hacks out there, the steps of this trick are pretty simple. Grab a lipstick (or two) and take a peek — just don't fact-check us in Sephora or Ulta Beauty.
However, there are always exceptions to the rule. If your nipple doesn't yield your ideal results (no judgment), there are other ways to find your match. "Lipsticks look different on everyone depending on their skin tone and undertone," said Oakley. "Generally, someone with more fair skin might look best in a lighter pinky nude." She recommended MAC Lipstick Matte in "Honey Love" ($19) or Thrive Causemetics's Headliner Lipstick in "Stephanie ($26)," a true beige. Those with olive skin will look nice in the Jafra's Always Liquid Lip Stain in "Always Inspired" ($18). "Medium-tan skin should reach for more of a mauve-y toned lipstick like Charlotte Tilbury Matte Revolution Lipstick in "Pillow Talk" ($34)," she said, adding that someone with a darker complexion may find a brown shade like Milani Color Statement Lipstick in "Teddy Bare" ($6), "more suitable for them."