I Tried the Easiest Contour Hack on TikTok: See the Photos
I Tried the Viral "Dot" Contouring Hack From TikTok, and I'll Never Go Back
As POPSUGAR editors, we independently select and write about stuff we love and think you'll like too. If you buy a product we have recommended, we may receive affiliate commission, which in turn supports our work.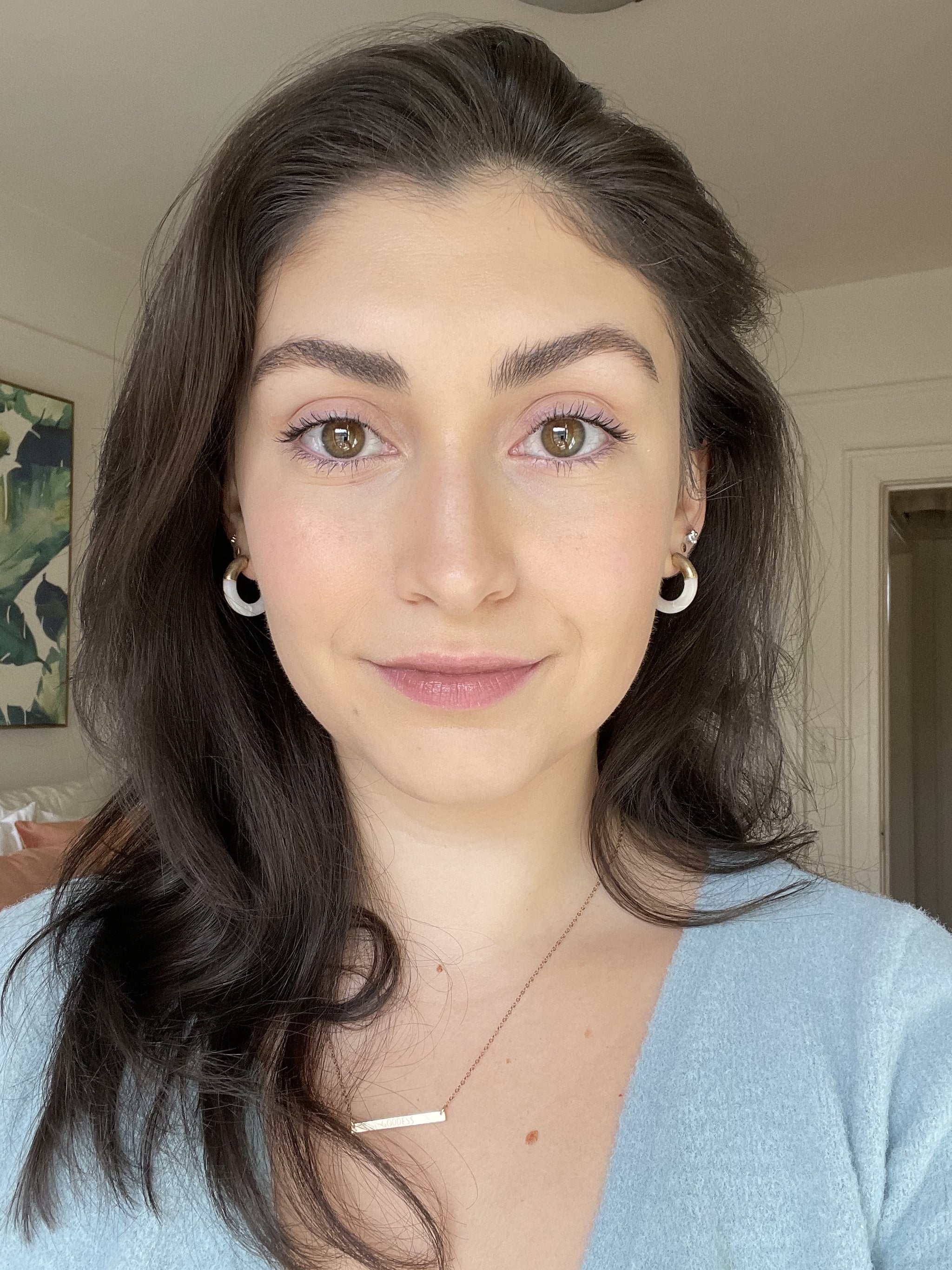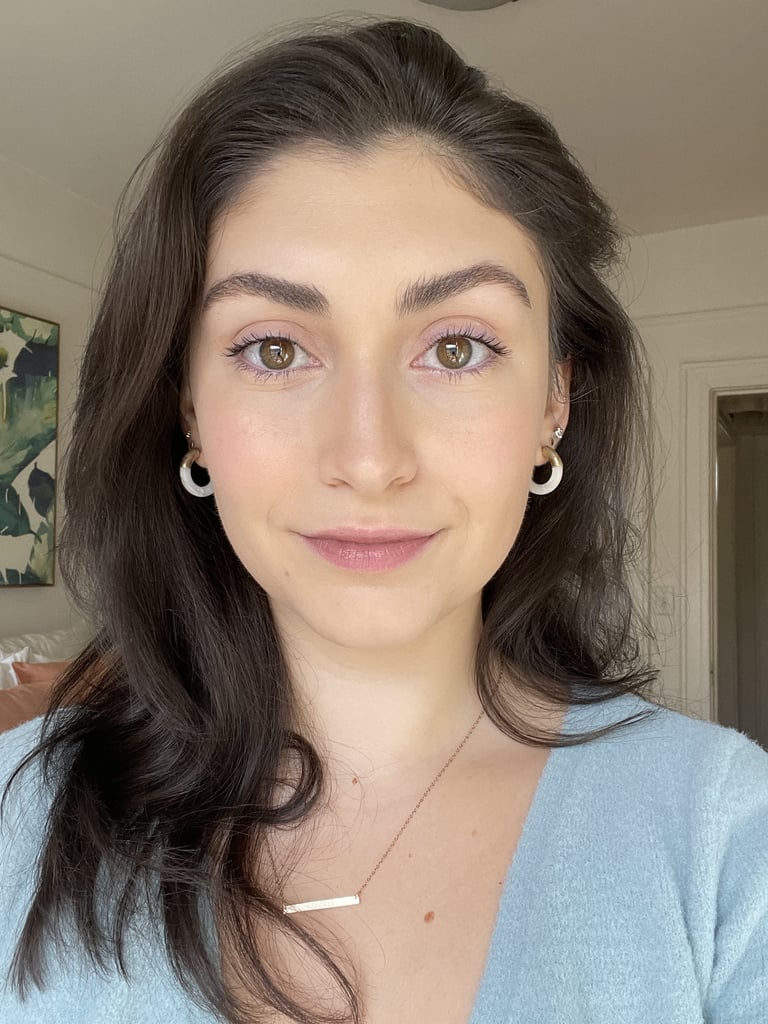 One makeup artist's easy contouring hack is gaining popularity on TikTok.
The tip involves applying a single dot of cream contour to each cheek.
One editor tested out the simple makeup hack and it gave her soft, lifted cheekbones.
Recently, while scrolling TikTok, I came across a video of makeup artist Megan Lavallie explaining an easier way to contour more naturally. For the record, my feelings on contouring have been precarious over the years. It's never been my style to do a full-face beat with heavy contouring — I'd only used powder bronzers — but after discovering a few amazing cream bronzers, I've added a more pared-down version of the makeup technique to my daily look.
For two years, I'd I contoured by adding a line under my cheekbones that extended back to my ears. But Lavallie suggested adding a dot to "this one spot here on your cheek that if you poked a hole through it would touch your teeth," right by your back molar, and that's it.
This tip is supposed to be an easier, softer-looking way to contour. It didn't take much to convince me to try it myself. I saw a fair share of other people Duet-ing the hack and it seemed to work great for them, so I tried it the very next day. As usual, I used the Makeup by Mario Soft Sculpt Shaping Stick ($28) and followed her (super-easy) instructions.
"There is this one spot here on your cheek that if you poked a hole through it would touch your teeth," Lavallie said in the Tiktok video, applying a single dot of the Charlotte Tilbury Hollywood Contour Wand ($40). "If you softly blend it out, it'll create the most soft-looking high cheekbone for those who want to look good from the side and the front."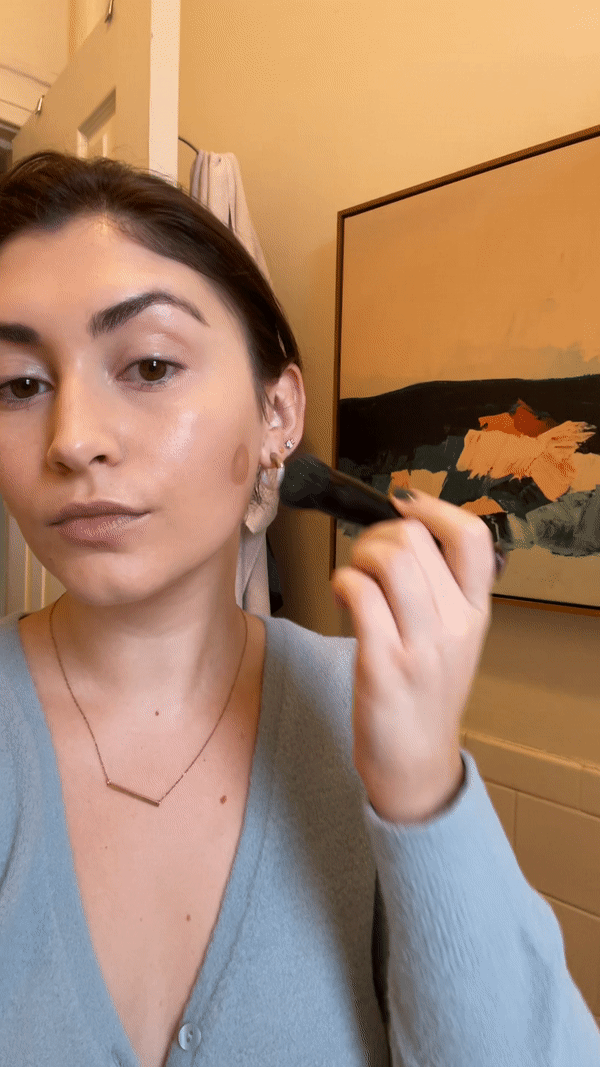 I took the end of my Makeup by Mario cream contour stick and dabbed it right in that sweet spot that Lavallie mentioned. I then used a dense blending brush to buff that spot out — not drag, swipe, or rub, as she cautioned against in a separate video on blending — until it disappeared seamlessly into the rest of my makeup.
After both sides were blended, I immediately noticed how lifted and chiseled my cheekbones looked. Though I liked the contour routine that I'd been following prior, it did occasionally leave my cheeks looking blotchy and my contour less sculpted and more muddy looking. This more precise contour hack kept that from happening. Because there was less product on my skin, it required less blending, which is always a win in my book because I hate that part.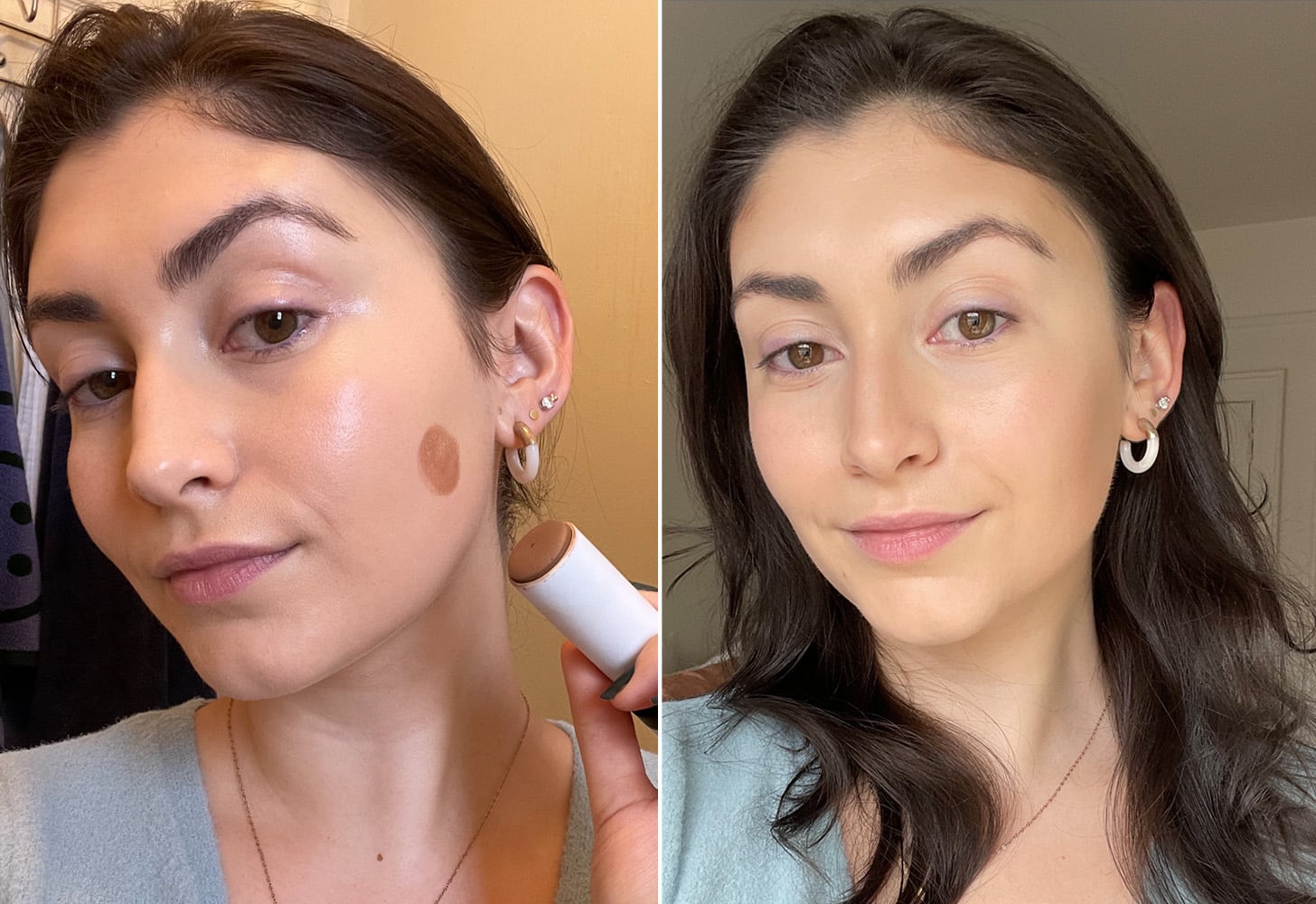 Unlike some makeup hacks on TikTok that require a bit of a learning curve or at least some level of natural makeup skills, this tip is effortless. For my quick, everyday makeup look for work, I'll definitely be implementing this easier method. For how fast it is and how good it looks, it's worth giving a try.
Image Source: POPSUGAR Photography / Jessica Harrington