This Ear-Piercing Trend Is About to Blow Up, and It'll Have You Seeing Triple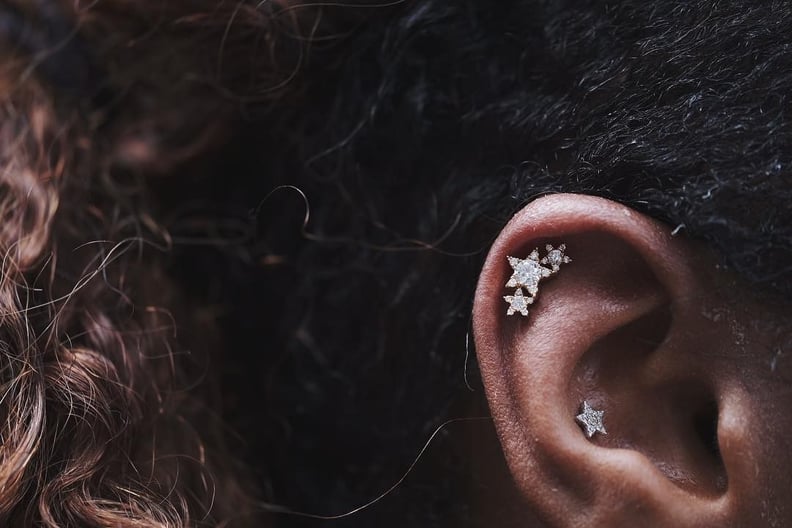 Should you believe in the age-old philosophy that the best things in life come in threes — and, if you know about Hansen, BLTs, and the Sanderson sisters, it's only logical that you do — then the biggest ear-piercing trend of the year will come as no surprise.
"One look that is heavily on the rise, and one of my favorites to do, is doing them in triplets," said Ben Tauber, a piercer at Maria Tash in NYC. That is, creating a constellation trio of piercings — not that this is limited to where, or how, you place them.
"I've noticed people getting more adventurous and really pushing the limit with these," he said. "Where someone might traditionally do two helix piercings or a first and second hole on their lobe, they're instead doing sets of three. Or, they are doing sets of three in the flats of their upper ear and creating this beautiful flow with amazing jewelry. This has also branched out to people doing my personal favorite: sets of three in a triangle. I absolutely love those and think that will have an even larger presence in the piercing world this year."
If two is company, then three's a crowd — and the inspiration photos ahead might just convince you to join the party.