9 Easy Beauty Routine Swaps You MUST Make Once You're Pregnant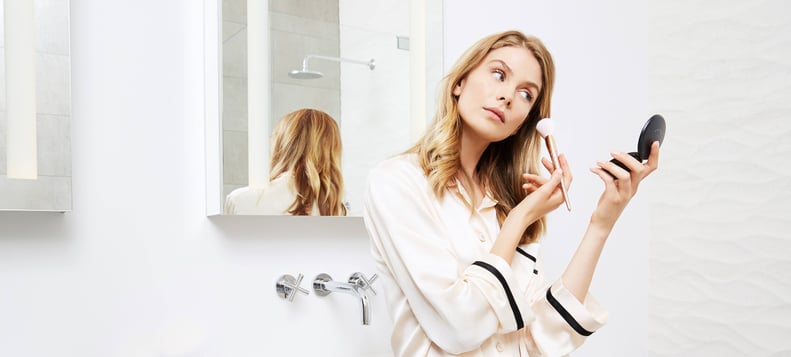 POPSUGAR Photography | Diggy Lloyd
POPSUGAR Photography | Diggy Lloyd
As POPSUGAR editors, we independently select and write about stuff we love and think you'll like too. If you buy a product we have recommended, we may receive affiliate commission, which in turn supports our work.
Being pregnant comes with lots of annoying lifestyle changes, but there was one I was actually excited about: cleaning up my beauty routine. Getting that positive pregnancy test motivated me to double-check the ingredients in my everyday personal care products and swap out any that posed a risk to me or the fetus growing inside. My desire to reduce pregnancy side effects like stretch marks and melasma also had me researching safe and effective products that would address those specific issues. In other words, pregnancy gave me a chance to test and stock up on new beauty favorites. For a beauty junkie like me, this was a positive pregnancy side effect.
If you're pregnant or thinking about it, you'll want to take a good look at your beauty routine, too. "We should avoid risky ingredients at all stages of our lives," said Paul Pestano, a senior database analyst for the Environmental Working Group, an organization that researches and educates consumers about toxins in personal care products. "However, pregnancy may be a period in which women should be particularly careful."
Pestano told me that the American College of Obstetricians and Gynecologists and the American Society for Reproductive Medicine warn that exposure to toxic chemicals before conception and during pregnancy can have significant and long-lasting effects on reproductive health. Problems can include infertility, low birth weight, and preterm birth — not risks worth taking for your makeup. Luckily, you just have to swap out potentially harmful products and swap in these safe and effective options. Happy shopping, mama!
01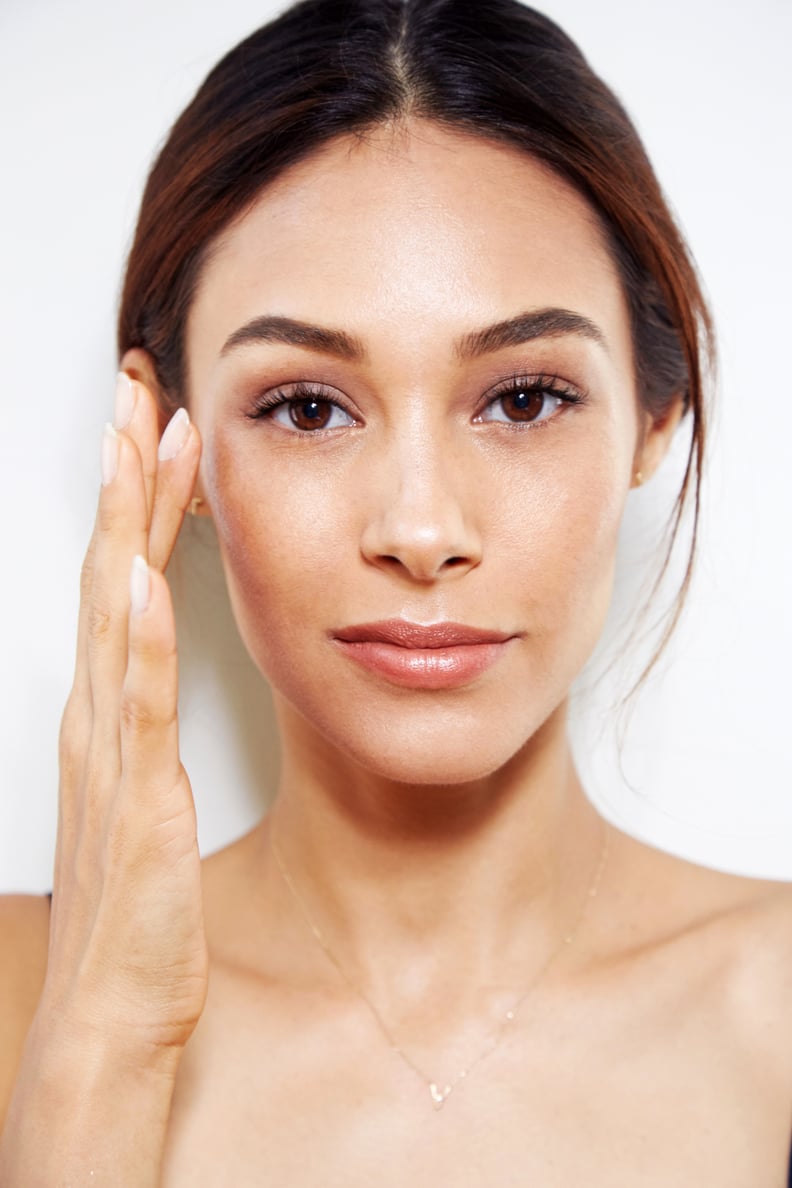 Antiaging
Swap out: products with retinyl palmitate and retinol (vitamin A)
Retinoids are a type of vitamin A that prevent skin collagen from breaking down, making them a popular antiaging tool. But consuming high doses of vitamin A during pregnancy has been shown to possibly cause birth defects. Doctors recommend that women avoid these products during pregnancy. Some oral retinoids, like the prescription acne medication Accutane, are known to be very dangerous for the fetus and should only be taken when you're not pregnant or planning to be.
Swap in these safe options instead:
02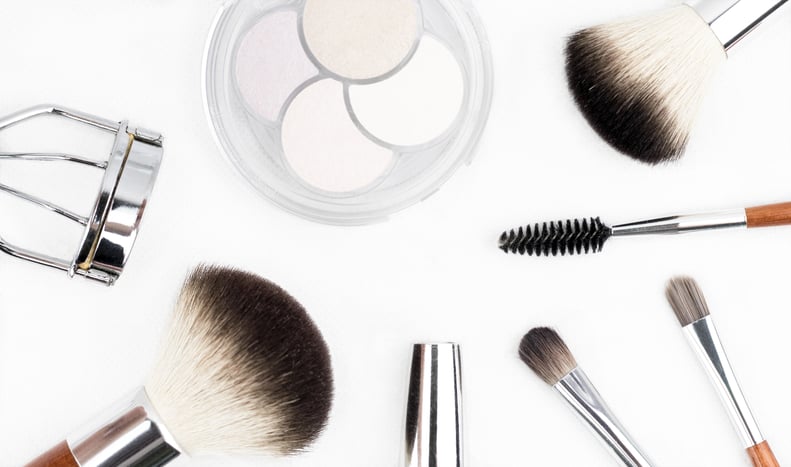 Makeup
Swap out: products with ethanolamines (MEA/DEA/TEA), parabens, BHA, and BHT
Hormone disruptors may be hiding in your makeup bag — potentially interfering with your baby's healthy development. Parabens, for example, can mimic estrogen, a hormone responsible for the development and regulation of the female reproductive system. As for DEA, the EU bans it in cosmetics and one study suggests that exposure could permanently impact an offspring's memory function.
Swap in these safe options instead:
03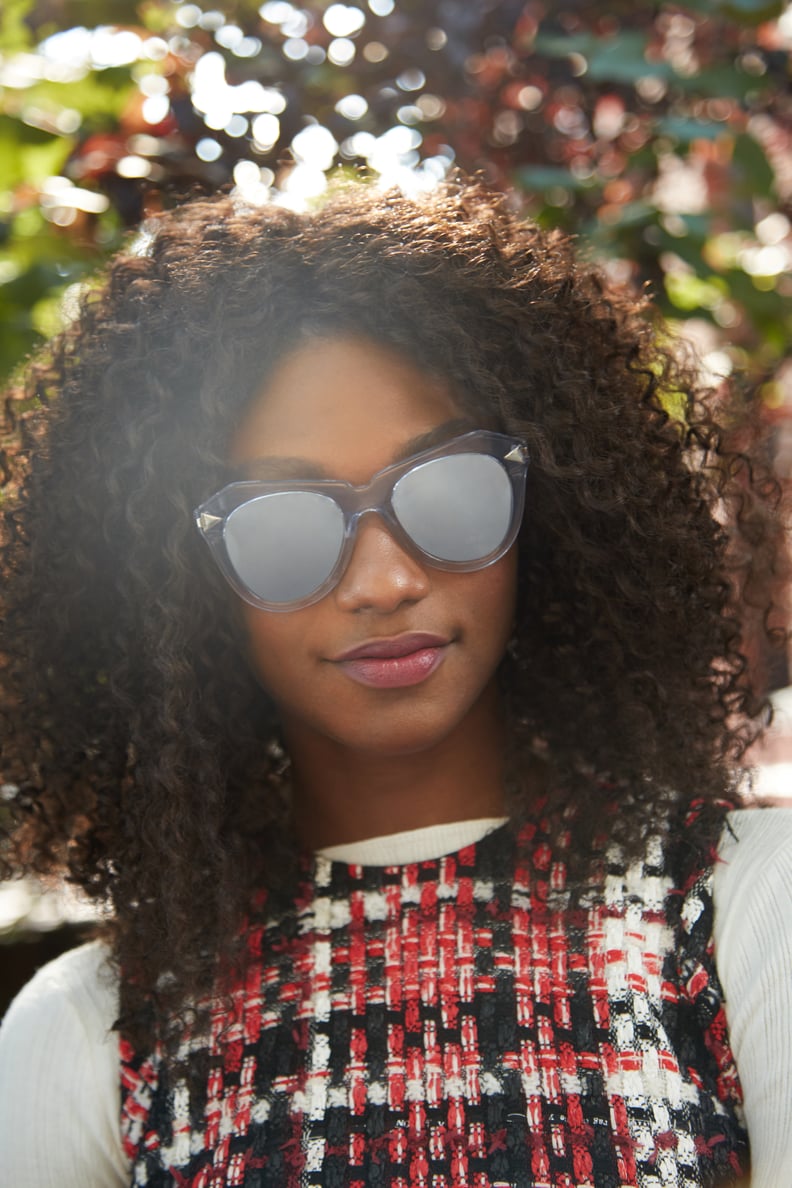 Hair Care
Swap out: hairsprays and styling products with phthalates, fragrance, ethanolamines (MEA/DEA/TEA), or 1,4-dioxane (PEG or sodium laureth sulfate)
Hair that stays in place isn't worth the trade-off associated with these potentially harmful chemicals. One animal study showed that exposure to phthalates, a popular ingredient in hair products, can alter sex hormones and increase the likelihood of losing a fetus.
Swap in these safe options instead:
04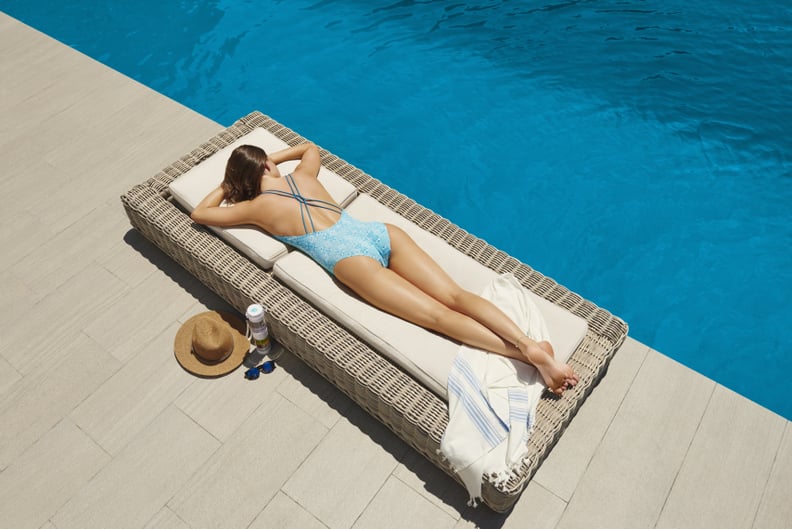 Sun Protection
Swap out: anything with octinoxate, oxybenzone, or fragrance
Pregnancy is an important time to wear sunscreen, since your skin may be more prone to melasma, a condition in which brown patches appear on your face. But while sunscreen protects us from harmful UV rays, it's often packed with problematic chemicals. Oxybenzone, for example, can act like estrogen in the body, and it's been shown to alter sperm production in animals. It is also associated with endometriosis and allergic reactions.
Other troubling studies have found traces commonly present in mothers' breast milk. Gregg Renfrew, who founded the safe cosmetic line Beautycounter, warned me: "Just because a sunscreen is marketed towards children doesn't necessarily mean that it's safer."
Swap in these safe options instead:
05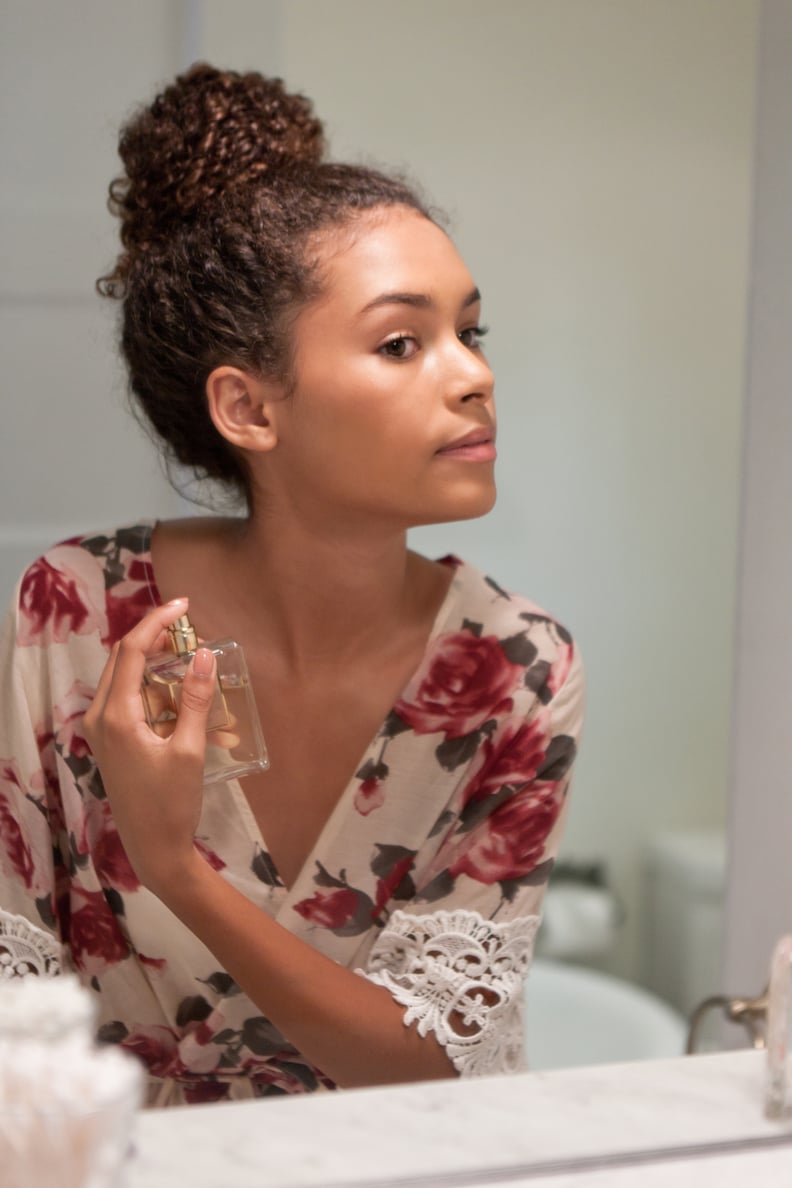 Personal Fragrance
Swap out: products with undisclosed "fragrance" or "parfum"
"A scented product is not necessarily problematic," Nneka Leiba, director for Healthy Living Science at EWG, told me. "However, it becomes a problem when a manufacturer uses the term 'fragrance' rather than disclose the ingredients." Leiba said that "fragrance" is a largely unknown mixture of any number of the fragrance industry's 3,000 ingredients. "Some of these ingredients have been linked to hormone disruption, which should be particularly worrisome for pregnant women," she warned. So better to avoid the vague ingredient!
Swap in these safe options instead:
06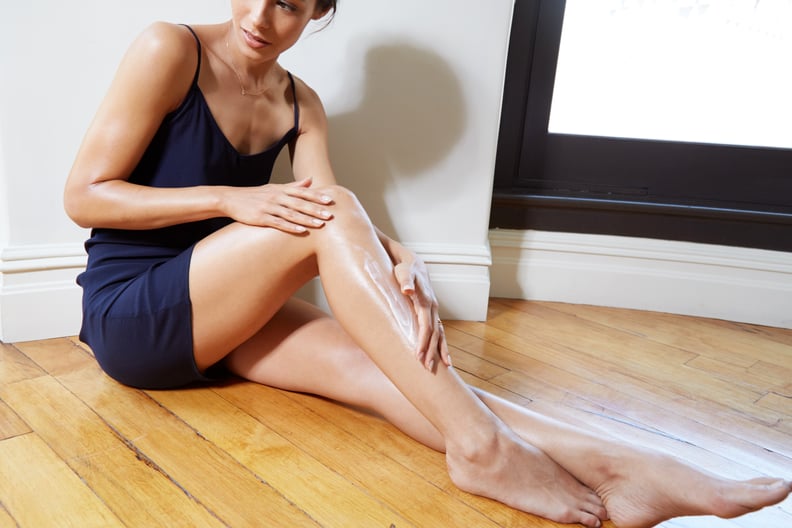 Moisturizers
Swap out: products with fragrance, oxybenzone, BHA and BHT, retinyl palmitate, retinol (vitamin A), hydroquinone, or glutathione
Many moisturizers contain chemicals that can act as "endocrine disruptors," which interfere with the body's normal hormone functions. There's evidence that BHA and BHT, for example, could lead to developmental problems, making pregnant women and infants especially vulnerable.
Swap in these safe options instead:
07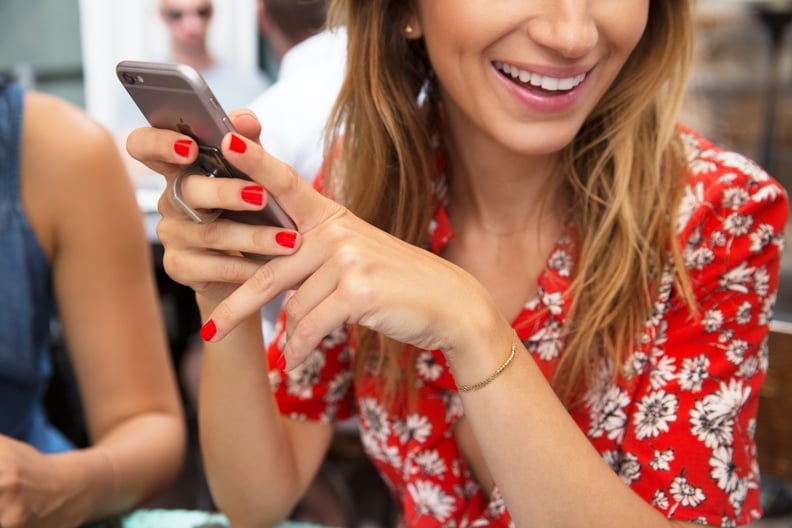 Nail Polish
Swap out: products with phthalates or "fragrance"
Nail polishes often include phthalates, which can interfere with our normal hormone functions.
Swap in these safe options instead:
08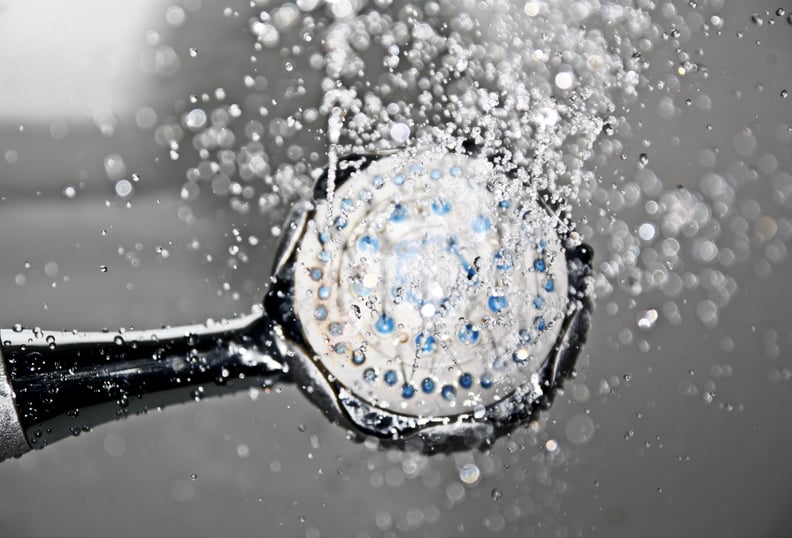 Shower and Bath
Swap out: body wash, shaving cream, shampoo, and conditioner that might contain fragrance, ethanolamines, parabens, diazolidinyl urea, triclosan, or 1,4-dioxane (PEG or sodium laureth sulfate)
You're not truly clean if you use potentially harmful chemicals in your shower routine. "1,4-dioxane is classified as a probable human carcinogen according to the International Agency on Research for Cancer," Tata Harper, who founded her own product line, told me. "But you won't find it on any ingredient list because this chemical is the byproduct of the process that is used to make certain types of surfactants, such as sodium laureth sulfate, and is considered an incidental ingredient not requiring ingredient disclosure."
As for triclosan, Harper said, "There is strong evidence that this chemical is an endocrine disruptor that can cause hormonal imbalances resulting in everything from birth defects to cancer."
Swap in these safe options instead:
09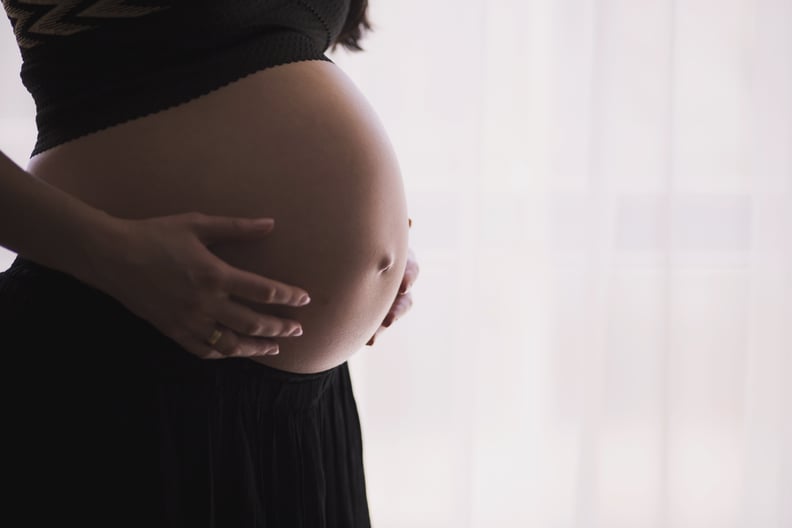 Stretch Marks
Swap out: anything with retinyl palmitate, fragrance, hydroquinone, or glutathione
The idea of pregnancy stretch marks may cause you anxiety (I know it did for me). So now is the time to moisturize. According to Dr. Alyssa R. Golas, a plastic surgeon at NYU's Langone Health, "there is some evidence that keeping the skin well-moisturized and supple can help." Just make sure these moisturizing products don't contain ingredients that can interfere with your hormones.
Swap in these safe options instead: