After months of anticipation, MAC Cosmetics is finally getting closer to releasing its one-in-a-million collection inspired by Aaliyah. The brand made its initial announcement in August of 2017, and said the collection would be launching sometime this Summer. Now, MAC has confirmed June 20 as the online launch date, with the collection hitting stores the following day on June 21.
Shortly after announcing the release date, MAC also shared a first look at the collection. We can now confirm that — as previously predicted — the collection features a stunning neutral-brown lipstick inspired by the shade the late singer would often wear. The packaging comes in a rich burgundy color and features her signature.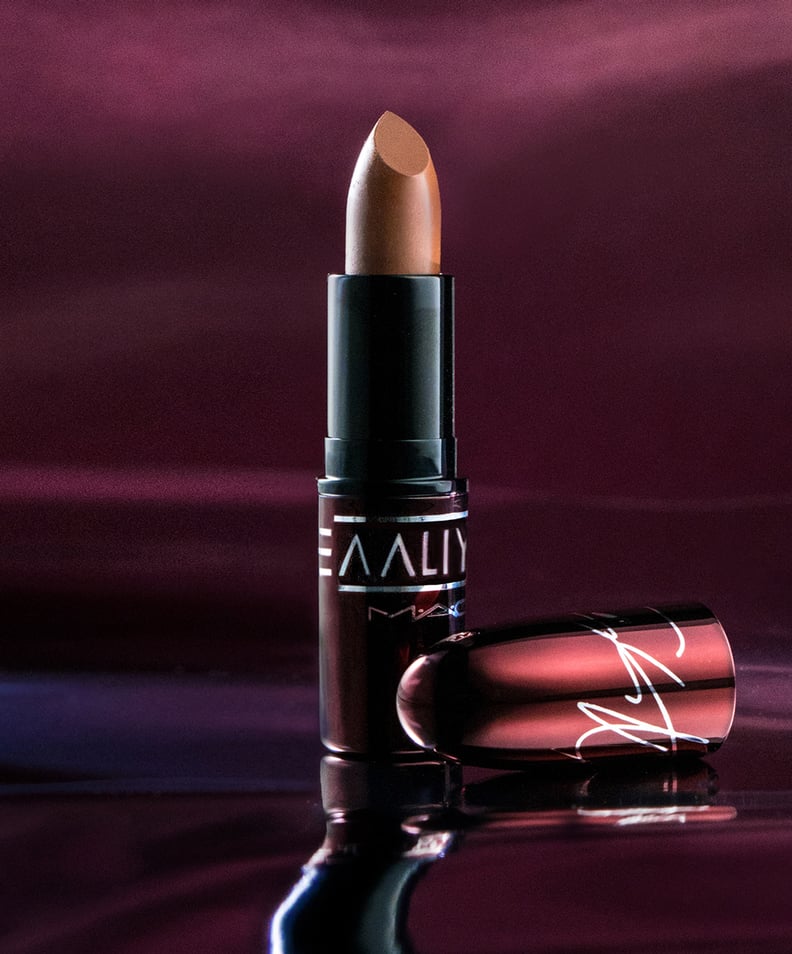 The line will also include a 9-pan eye shadow palette which includes three shimmer and four matte hues.