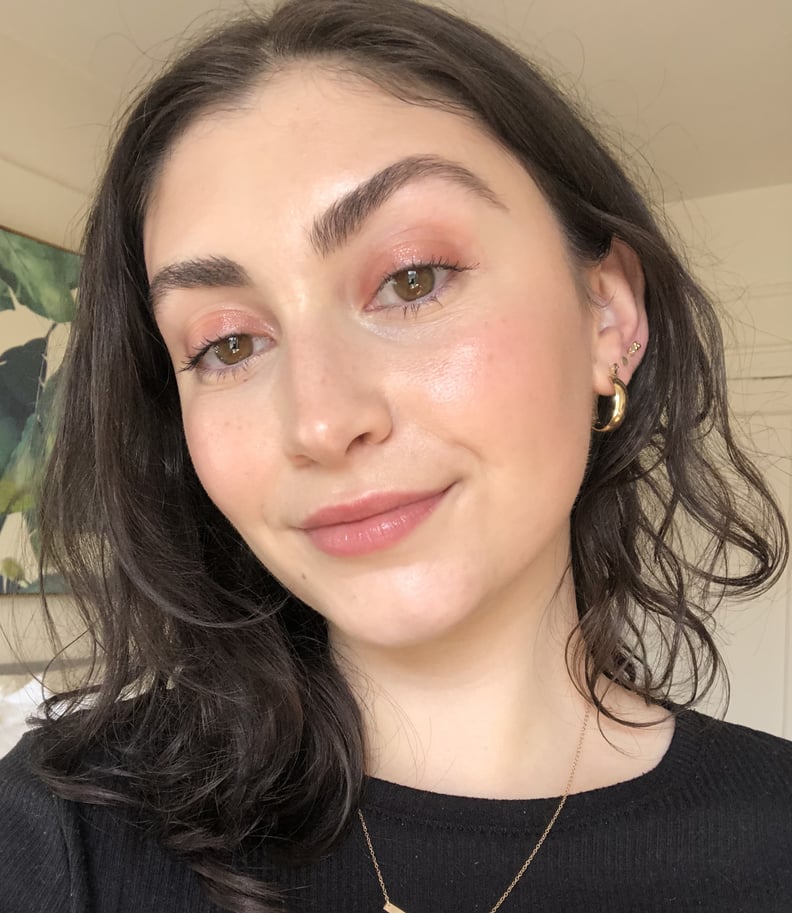 POPSUGAR Photography | Jessica Harrington
POPSUGAR Photography | Jessica Harrington
As POPSUGAR editors, we independently select and write about stuff we love and think you'll like too. If you buy a product we have recommended, we may receive affiliate commission, which in turn supports our work.
I'm a big flush fanatic. Cream, gel, powdered, stick (even slime!) — I thought I had tried every formula on the market until the BYO Blush Color Changing Blush Oil from Youthforia arrived at my doorstep, and it hit me: I had never tried an oil blush before, let alone a color-changing one.
In all respects, this Youthforia product looks nothing like a blush and a lot more like a lip gloss. For starters, the color in the tube is green, which definitely threw me for a loop. Then there's the applicator — a soft, flat doe-foot brush sits on the end of a screw-off cap. As I said, it heavily resembles a lip product.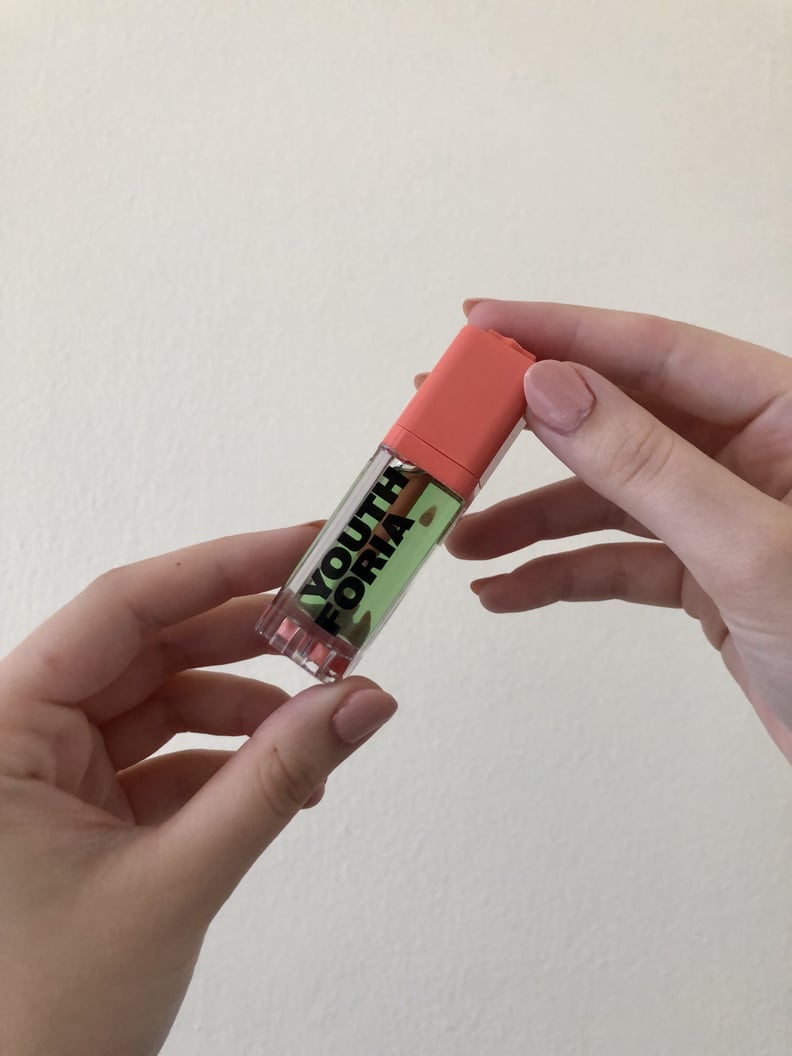 The BYO Blush Color Changing Blush Oil contains a chemical reaction in a tube. It claims to be a "universally flattering blush" because it reacts to the natural pH of your skin to give your cheeks a color that's completely unique to you. It's also infused with 20 plant-based oils, including rose hip, avocado, and sunflower, making it a makeup-skin-care hybrid, and is fragrance-free, vegan, and cruelty-free.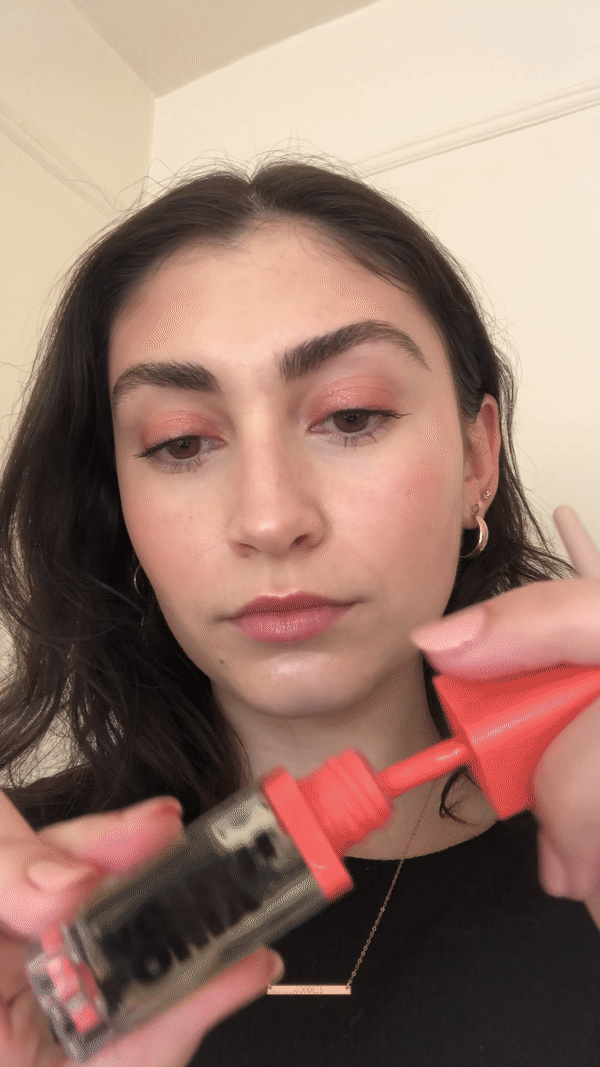 I tested the blush oil for the first time with a full face of makeup and followed the directions to apply it over top of my foundation: dab two dots onto the cheeks and blend with a brush. As soon as I touched the doe-foot applicator to my cheek, the translucent greenish oil turned into a bright pink color. The formula packs a punch in the pigment department, but after I used an angled brush to blend it into the apples of my cheeks and up my temples, it gave my face a soft, natural-looking wash of color. With that said, if you're not a fan of rosy flushed cheeks, you may want to stick with only one dot of color. The finish is dewy and hydrating, but not sticky or greasy, and the pigment melts into skin, giving it long-lasting staying power. I wore it for 10-plus hours and still had color on my face at the end of the day.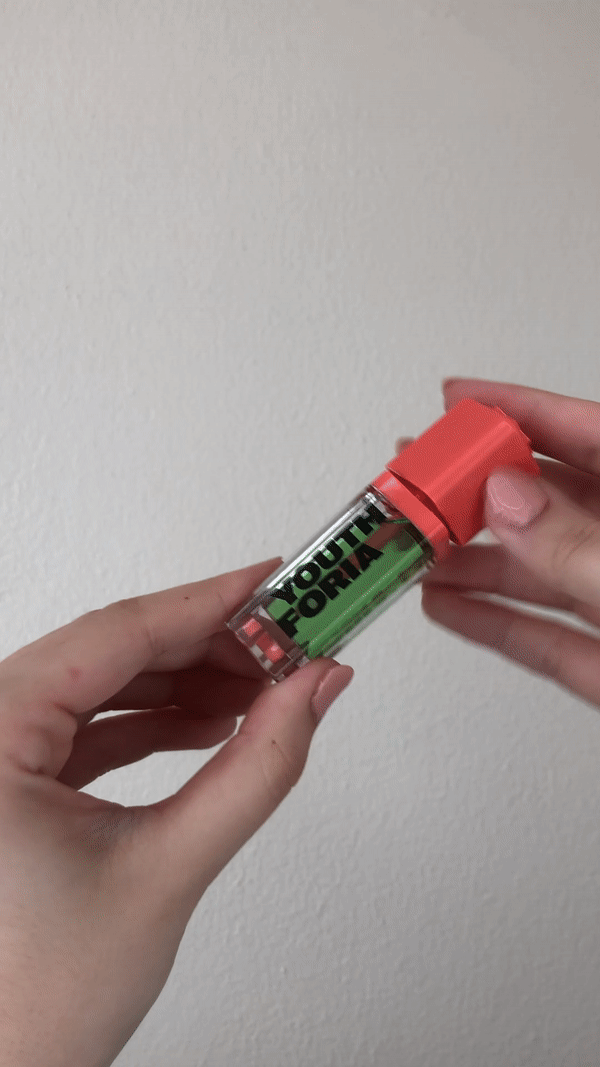 The super cool chemical reaction is enough reason in my opinion to grab yourself a tube of the blush, but on top of that, the bright pink, minimalist packaging is notable. It's sustainably made with only 2 percent fossil fuels, reducing Youthforia's carbon footprint, 25 percent post-consumer recycled plastic for the cap, and is entirely recyclable through TerraCycle. The top of the tube is also magnetic, which allows you to organize it and the brand's dewy glosses using the magnetic pan accessory.
With summer on the horizon, Youthforia's BYO Blush Color Changing Blush Oil ($36) is perfect for a light and glowy makeup look.