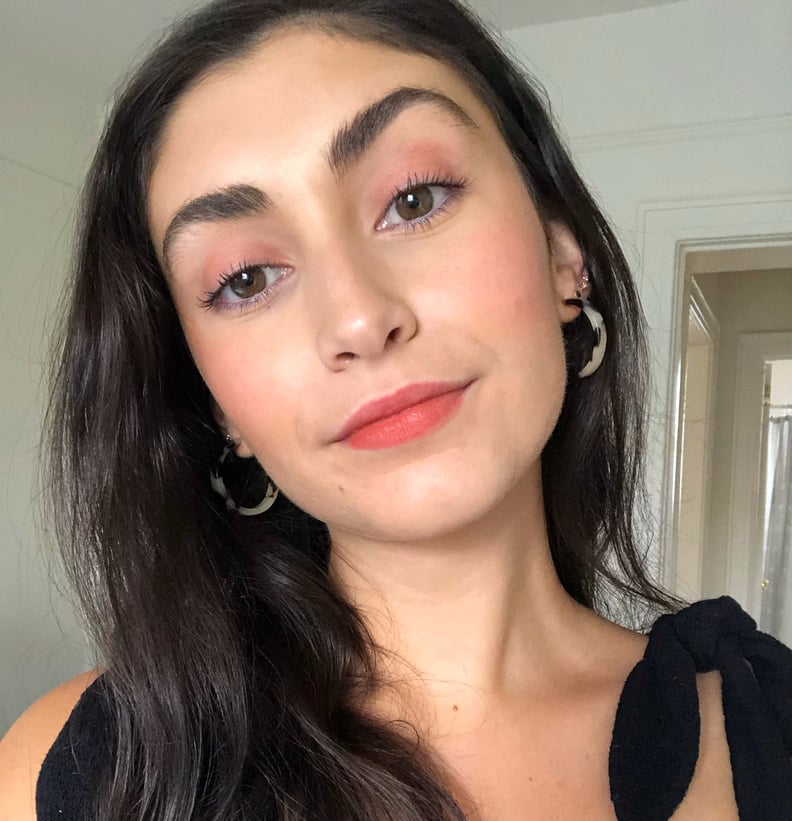 POPSUGAR Photography | Jessica Harrington
Every editorial product is independently selected by our editors. If you buy something through our links, we may earn commission.
Blush doesn't get enough credit. Everyone always says mascara is the most important product in a makeup routine, but I firmly believe that it's tied evenly with blush. (Beyoncé's makeup artist Sir John agrees with me, just FYI.)
A quick swipe of blush goes a long way in transforming your entire look. It can help you appear more awake, youthful, and healthy. Without it, makeup can look flat or wash you out. While there are plenty of great powder options out there, gel and cream formulas are by far my favorite because they're easiest to blend, and they give your cheeks a real natural touch of color. The one product that takes this effect to a whole new level? The Freck Beauty Cheekslime.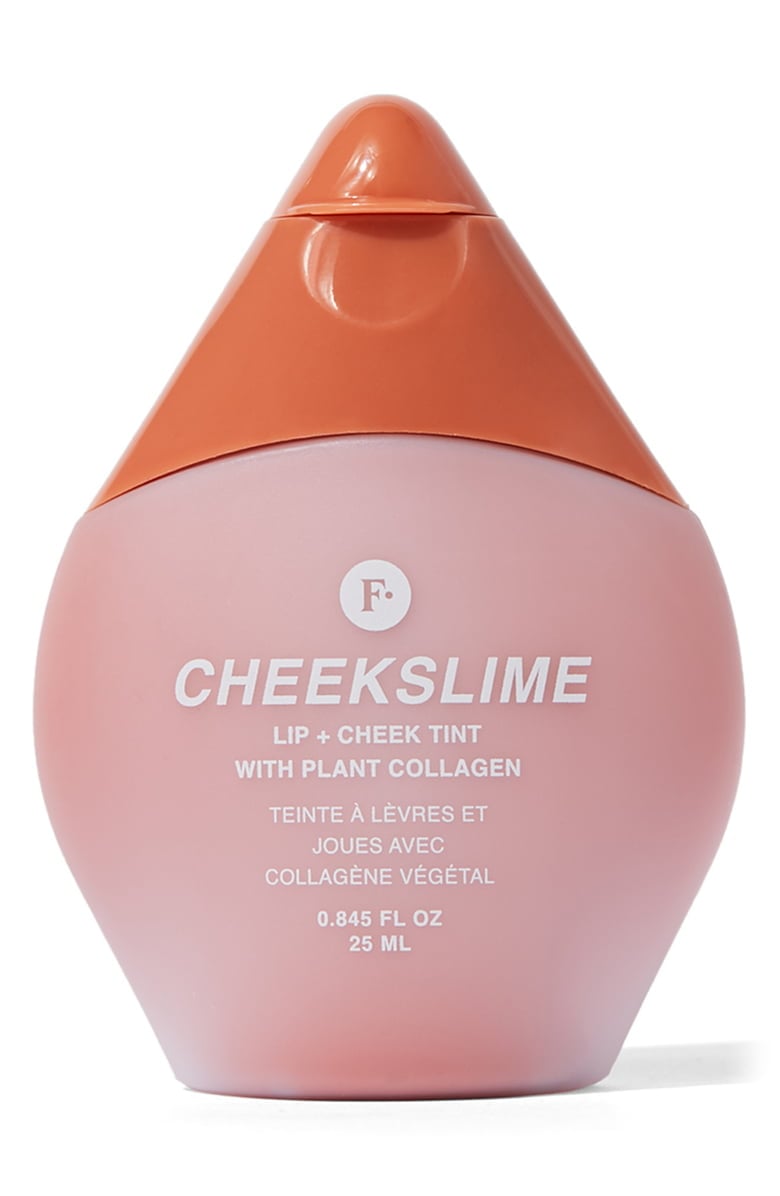 Freck Beauty's newest launch may technically be a blush "slime" — yes, you read that right — but it can best be described as a gel formula. It's infused with liquid plant collagen and comes in two universally flattering shades, Cuffed and Fielding, that can be built up for more color or left sheer. Because it's so pigmented, a little bit goes a very long way. And, with Freck Beauty not being one to ignore the details, it comes in this little spaceship-shaped pack that's both functional and just really cute looking.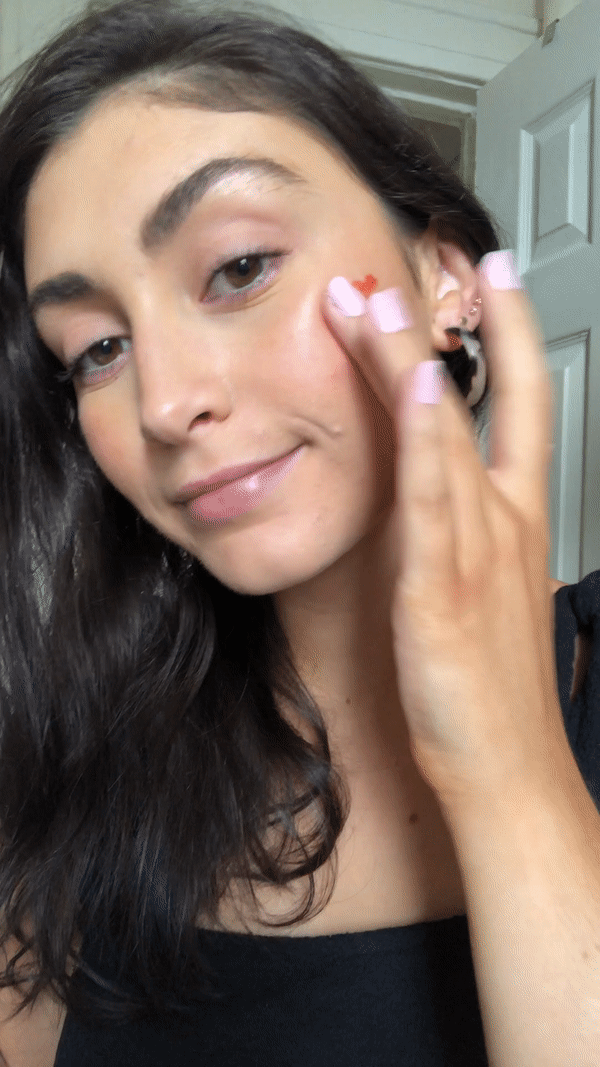 Contrary to what its name suggests, Freck Beauty Cheekslime ($18) isn't the least bit sticky, and the only thing scary about this extraterrestrial product is the idea of adding too much and looking like you have clown cheeks. Kidding, of course, but also not because the color payoff is insane. My first time giving the blush slime a whirl, I squeezed a little too much out onto my fingertips and was taken aback by how pigmented it is. Using tapping motions to work the formula into my cheeks followed by a damp beauty blender to buff it out, I was able to make it look sheerer, which is my preferred finish. It dries faster than some other gel or cream blush formulas that I've tried, but that isn't an issue if you work fast.
Technically, Cheekslime is a multipurpose product and can be used on your lips as well as your cheeks, so I gave that a go, too. Taking it a step further, I decided to smudge a light flush of color onto my eyelids as well, for a full monochromatic look. (Using the same color on my cheeks, lips, and eyes is my ultimate time-saving hack for a full-face of makeup.)
A handful of Zoom meetings later, I can confirm the Freck Beauty Cheekslime ($18) holds up (both on cheeks and eyes) and only fades slightly on the lips. The bright color is visible on computer screens, which helped me look bright and cheery despite feeling insanely tired on the inside from staying up too late the night before. That's all I ask from my work-from-home makeup.